Nike Hyperdunk iD – The Decision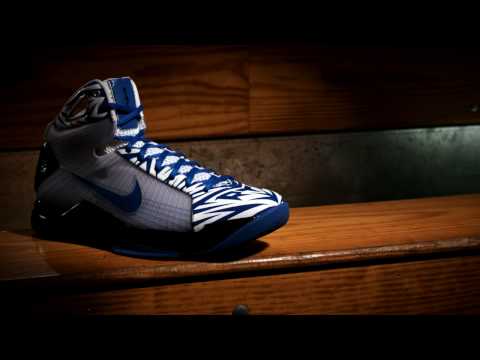 March Madness is two rounds in the books and Nike's Hyperdunk iD launch is in full swing, gracing the feet of some of college basketball's most elite programs. This video and the photos after the jump give a look at the Hyperdunks designed by the teams themselves as they prepared themselves to do battle on their sport's biggest stage. So far, these kicks have been mostly good luck for the teams featured here, with 5 of the 6 reaching this coming weekend's Sweet 16 round.
Don't get so preoccupied checking out these kicks that you forget that you can customize your own pair now at Nike iD. Rep for your squad with some one of a kind Hyperdunks in their team colors, or better yet design them however you want. With such infinite possibilities, get ready to have some fun exploring your options, but be prepared to make your own tough decisions. Check out pics of the March Madness Team Hyperdunk iD's and a couple of our own creations after the jump.
—
BELOW ARE THE CURRENT LISTINGS FOR THESE KICKS ON EBAY:
[If kicks below are a random assortment, desired kicks are not currently available on eBay.]

Filed under: Basketball Hyperdunk Just Released Nike iD