Google Introduces "The Talking Shoe"
March 11th, 2013 by John Kim | 7 comments
What if your sneakers could talk? Would it make updates like "I'm buying a new pair of shoes at NikeTown" or "I've just been traded/sold"? It would definitely be an interesting way to document our personal sneaker collections while getting the lowdown on what's going on with your friends, but at the very foundation of this idea is the concept of connecting everyday objects for the sake of storytelling. ArtCopyCode by Google has teamed up with Zachary Lieberman, founder of YesYesNo, to create a "Talking Shoe" that sends data via installed mechanisms and sends it out to a web app for social media broadcasting on Google+ and more.
This fun video describes the potential of a talking pair of kicks, which voices motivational phrases during pick-up games and expresses discomfort when stowed away in a backpack. Your thoughts on this fun idea that was recently unveiled at SXSW? It definitely needs a design revamp and it doesn't have that sleek and sexy silhouette of a Nike Mag (or even a pair of Reebok Pumps), but this new take on wearable tech is definitely interesting. Check out the video below.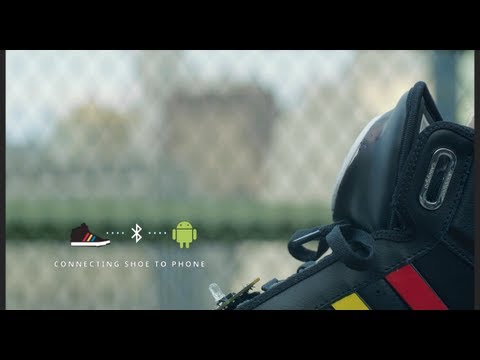 I would hope these shoes get mad hype so resellers buy every last pair. Than everybody everybody says hell naw. Leaving hypebeasts with a bunch of stupid ass talking shoes. lol
I want parodys of this in hood terms ASAP....the possibilities are endless.
*makes jump shot* -KOBE
*making a layup getting hit in the process*-AND 1
Google + was a flop and Google is just trying to find every way possible to keep it relevant and this talking shoe thing just looks stupid 
Look I love technology as much as the next guy but this is incredibly stupid as of now. Tech as it is has taken over too many people's lives. If this flies we'll have our entire closet talking and saying what to wear....
 @hayabusaage In the hood, it would go like this: "Oh shit, cops! Run nigga, run!!