Franalations Shows Off His Sneaker Collection
May 29th, 2013 by John Kim | 17 comments
The occupation of "internet sneakerhead superstar" is a title held by a very few, but we can confirm that Franalations is one of the select few that has gained some incredible notoriety simply for wearing and collecting kicks and displaying it to his ever-growing YouTube following. While Franalations has posted several videos of his own sneaker stash below, this latest video update shows off his entire collection, which is heavy on Nike SB and features some sick gems like Air Yeezy 2s, Nike Mags, Bespokes, and much more. Get a first-hand look at his collection below with a commentary on some of the highlights (he's not going to show you every single pair) and let us know what impresses you the most!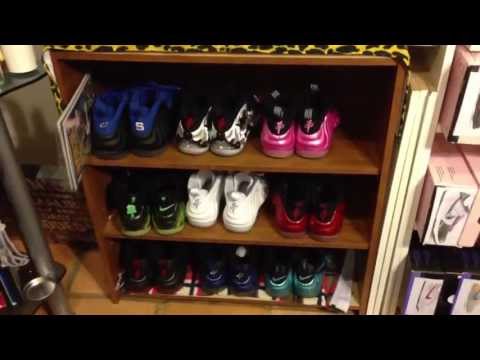 this dude is nothing but a hypebeast plain and simple.  probably a big follower of Wale as well...
He sounds like a nice kid, however, this proves that sneakers do not make you cool, nor promote the possibility of your getting laid.
I would have bought a Lambo , but to each his own.........
I lobe that everyone hates. You don't have to kill over kicks to be respectable. If you glorify selling crack to cop Js we will show you love....GTFO.
Do your thing Fran, Idgaf where you get the money for pairs.
Haters.
mommy and daddy's money, saw him in person, he kinda look retarded a little bit.
@Longstroke I dont think its a problem if he likes sneakers....
@G3rson wow. you are one fucked up faggot who would say anything on your keyboard. PUSSY