Packer Shoes x Reebok Kamikaze II – Video Teaser
June 20th, 2013 by Brendan Dunne | 6 comments
Packer Shoes continues to tease out their latest collaboration project, one which is taking place on the Reebok Kamikaze II silhouette. The shoes appeared to be inspired by the classic 1996 NBA All-Star jerseys, the tongue-area Reebok logo remixed here, interrupted by the same chili pepper that showed up on the aforementioned uniform. Continue reading for the latest look at the icy soled suede and leather banger, the first sneaker preview on record to make use of Instagram's new video feature, and stay tuned with us to find out when the Packer Shoes x Reebok Kamikaze II will be available at Packer.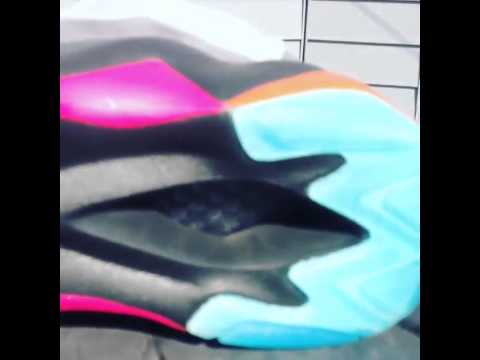 DAMN WHEN DO THESE COME OUT!
You can even show One unit of megapixel of this image and I still don't care.
Video teaser is just a waste. Reeboks are all dead on arrival.
looks like a young Dan Akroyd at the end of the video.
these are promising.
Now we have video of shoes that we cant completely see. c'mon son!
I thought they were Spurs inspired?