A Look Inside the New Balance Factory in Boston
November 19th, 2013 by Aaron Hope | 2 comments
Have you ever wondered what it's like inside the factories that build your favorite New Balance models like the 574, 993, 996, 1300 and 1400?  Here's a candid look at the NB Boston factory, a place where premium running shoes are handcrafted by experienced laborers who take pride in their output.  The three minute clip that you can watch after the jump shows how these iconic runners are made, so take a closer look and let us know which is your favorite pair of 'Made in USA' New Bals.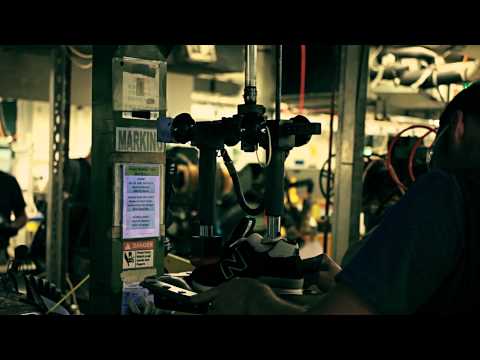 I think it's great that an American brand comes to the market with American Made product. I call them a true American Brand!
Quality made right here by our American hands. Last year I bought a pair of 993 "Armed Forces-Coast Guard" from a NB outlet store in Myrtle Beach. Nice quality. Oh did I mentioned they were "factory seconds"? I love all my American made NB kicks.