301973
Sneaker News Blogs: Best of WDYWT – 1/24 – 1/30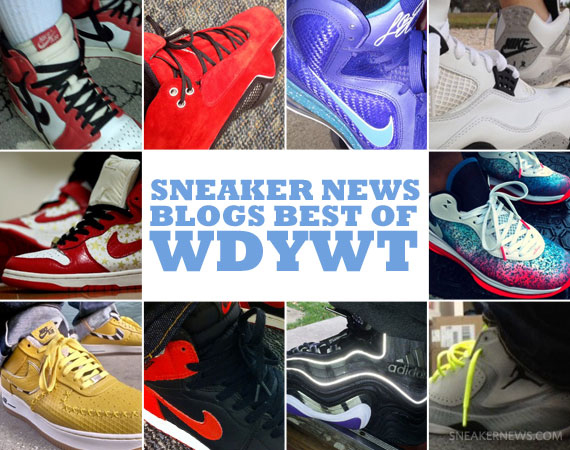 Sneaker News WDYWTers will close out the month of January with one of the best collection of Top 20s we've seen in quite a while – the group of submissions that missed the cut would compete thoroughly with any other week! Just to give you a taste of what's below; not one, but TWO pairs of '94 Retro Air Jordans, some Air Force 1 Bespokes, a pair of Kobe's from the pre-Nike era, some Air Jordans that have yet to release, and a pair of Nike Basketball GRs from'05 that still get mentioned in discussions today. It's a huge treat for the eyes, so check out the Sneaker News Blogs: Best of WDYWT below and vote for your favorite at the very end!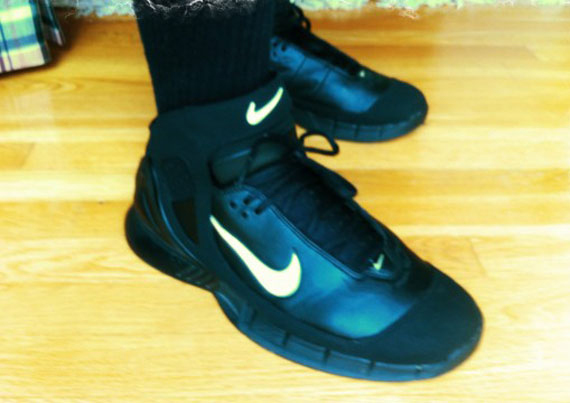 Nike Zoom Huarache 2K5 – D-Bo – DMV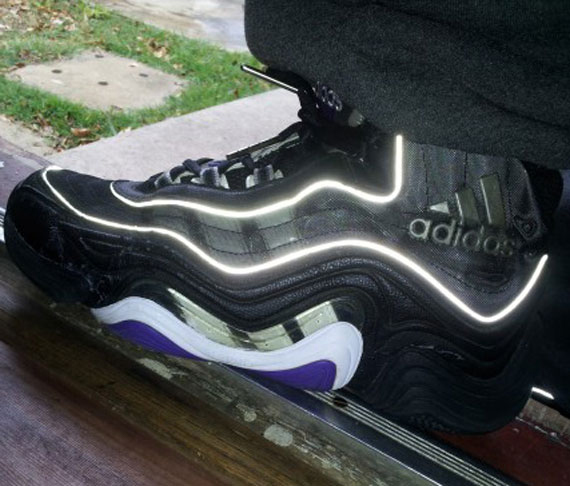 adidas KB8 II – Rick – TX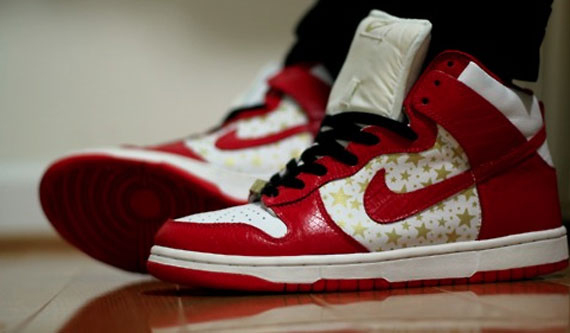 Supreme x Nike SB Dunk High – Vien Nguyen – Fairfax, VA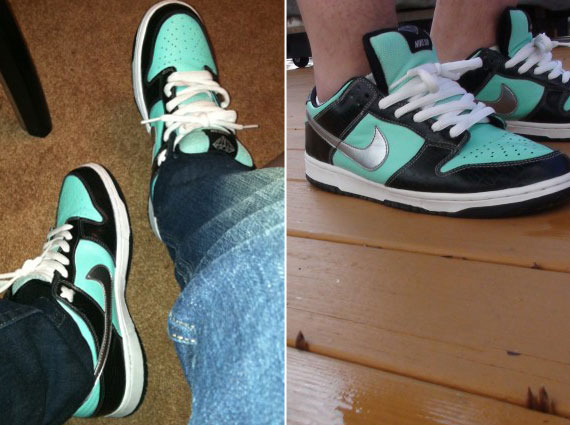 Nike SB Dunk Low 'Tiffany' – Keven Rodriguez – RI / Ali – GA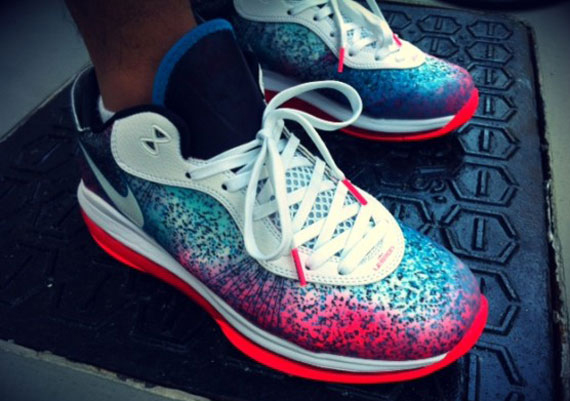 Nike LeBron 8 V/2 Low 'Flamingo' – Foshizzles – Manila
Nike Air Force 1 Bespoke – Bright – Brooklyn, NY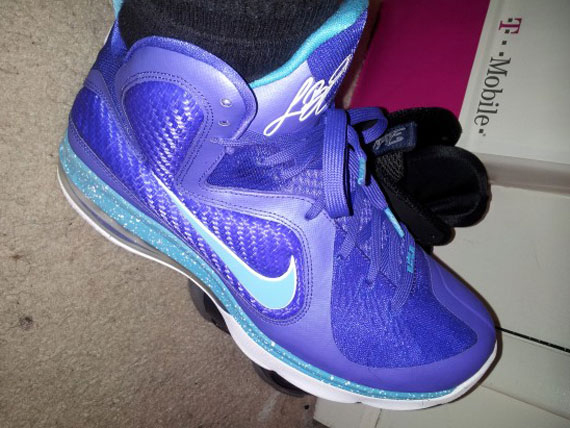 Nike LeBron 9 'Summit Lake Hornets' – Troy Sumpter – Brooklyn, NY
Solebox x New Balance 1500GSB – headache1 – Adelaide, Australia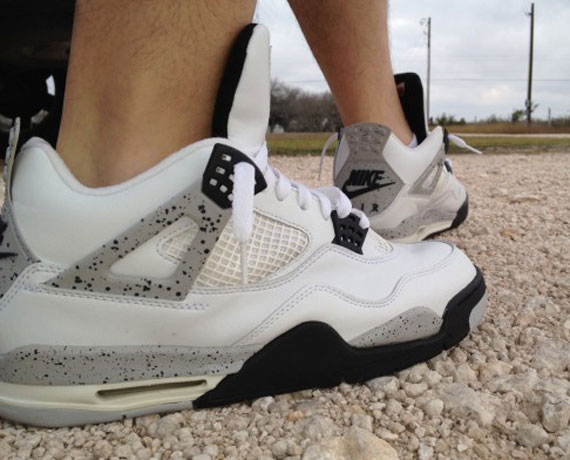 Air Jordan IV White/Cement '99 Retro – Javier – TX
Nike SB Dunk High 'Lucky' – Will – Bay Area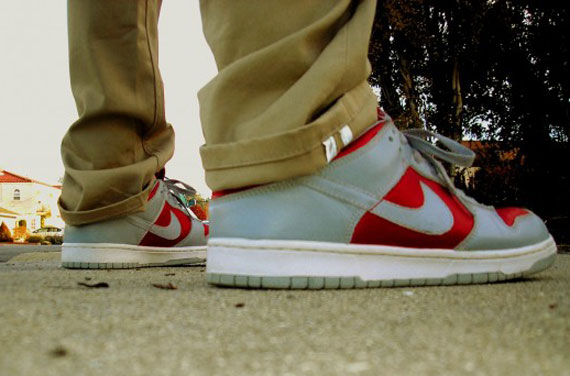 Nike Dunk Low co.jp 'Ultraman' – Tony Diamonds – CA
Air Jordan XX1 'Red Suede' – ??? – ???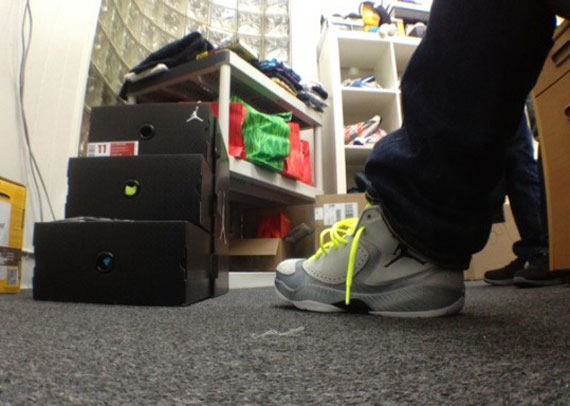 Air Jordan 2012 'Wolf Grey' – Jon Hundreds – Los Angeles, CA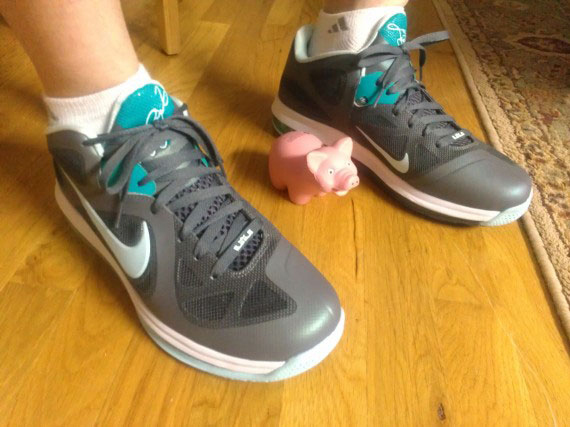 Nike LeBron 9 Low 'Easter' – Kobe – New York, NY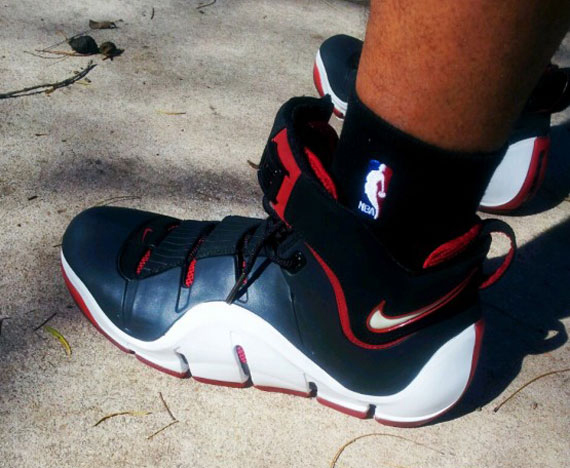 Nike Zoom LeBron IV – Rick – TX
Air Jordan XVII 'Copper' – ShoeGameDumb – Baton Rouge, LA
Air Jordan 2011 'Year Of The Rabbit' – Chun – Brunei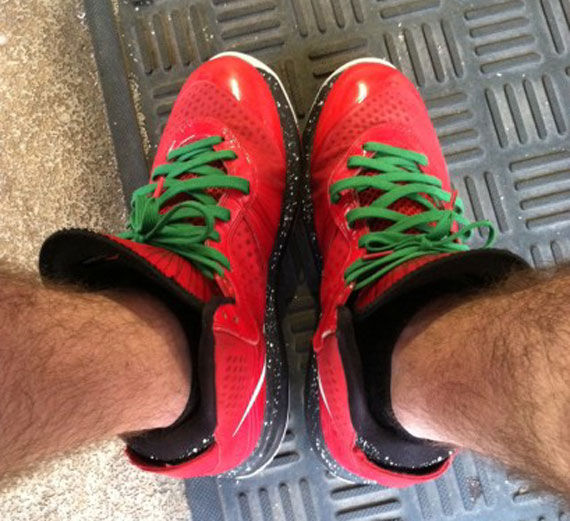 Nike LeBron 8 V/2 'Christmas' – Cameron – Orlando, FL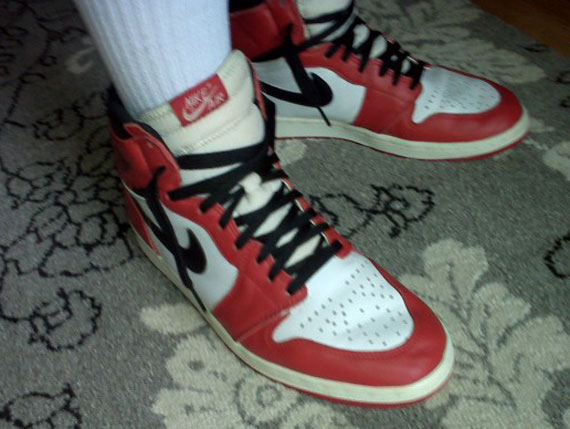 Air Jordan 1 '94 Retro – Dave-O – Norman, OK
Air Jordan 1 '94 Retro Black/Red – foshizzles – Manila
–