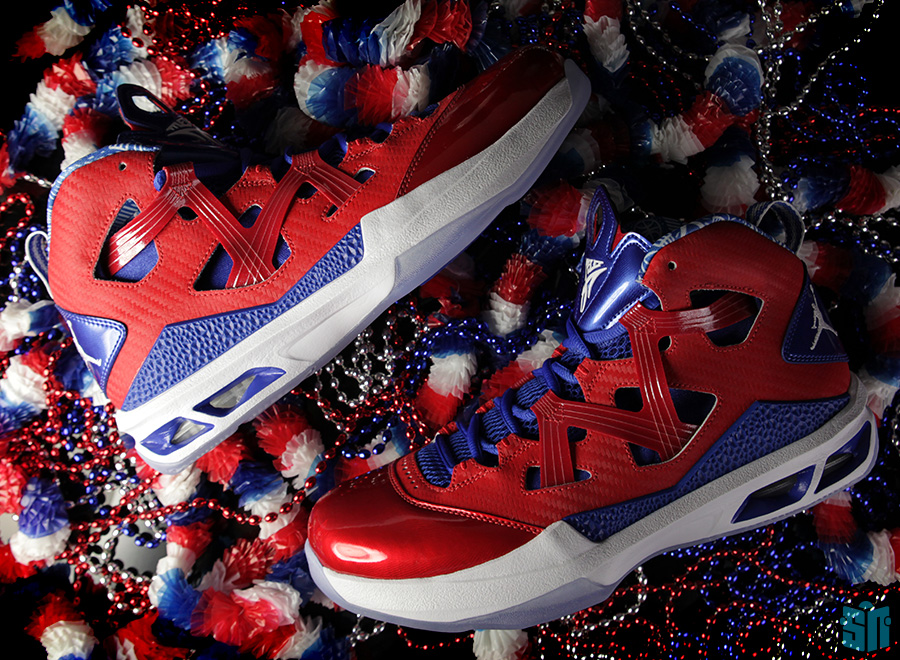 Every summer serves up an inevitable array of red, white, and blue sneakers intended as a nod to the good old USA and the Independence Day celebrations that go down at the beginning of each July. This year, Jordan Brand is taking a different spin on that classic color scheme, whipping up a snazzy special edition of the Jordan Melo M9 that draws its inspiration from another annual celebration of heritage and history – the Puerto Rican Day Parade. A few years back, Jordan Brand rolled out its first Puerto Rico-inspired colorway with the Jordan Melo M7 Advance and followed that up with a themed t-shirt in 2012. With Carmelo now playing in the Big Apple, it made perfect sense to honor a piece of his personal heritage as well as a yearly NYC institution with the Jordan Melo M9 "Puerto Rico", marking the first PR sneaker tribute during Carmelo's stint in New York City and what we'd assume will be a JB/Melo staple for each June to come for as long as Melo is in town.
Just in case you needed a refresher: Carmelo Anthony himself is half Puerto Rican on his father's side, a fact that he's acknowledged plenty of times during trips out to the islands for charitable works and basketball-related outreach. Signature red, white and blue color splashes dominate the shoe with a nice contrast between the patent leather toe and carbon fiber-inspired upper pattern to further spice things up. As a finishing touch, the interior sports intricate sketch-style graphics that loosely illustrate some of Carmelo's connections with Puerto Rico and New York City – a metropolis that boasts a proud and formidable Puerto Rican population. Check out an exclusive set of photos of the Jordan Melo M9 "Puerto Rico" below, and keep in mind that the sneakers will be in stores on June 6th, just a couple of days before this year's Puerto Rican Day Parade kicks off in the streets of NYC.
The Jordan Melo M9 "Puerto Rico" releases on June 6th with a retail price of $140.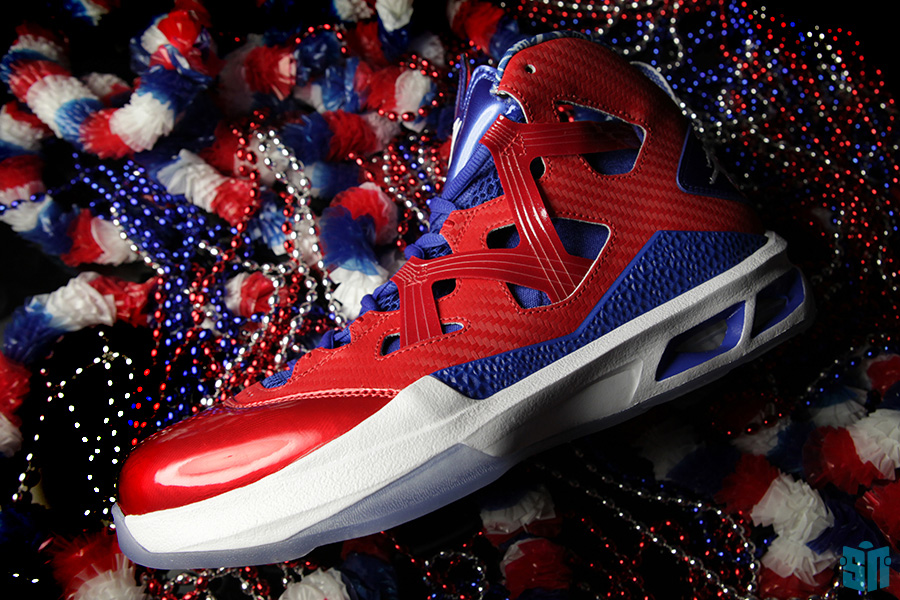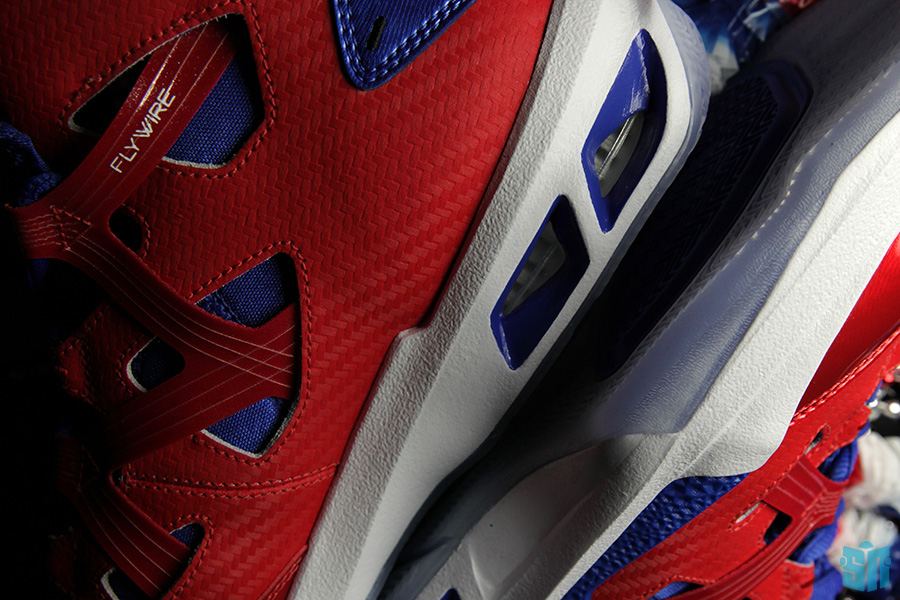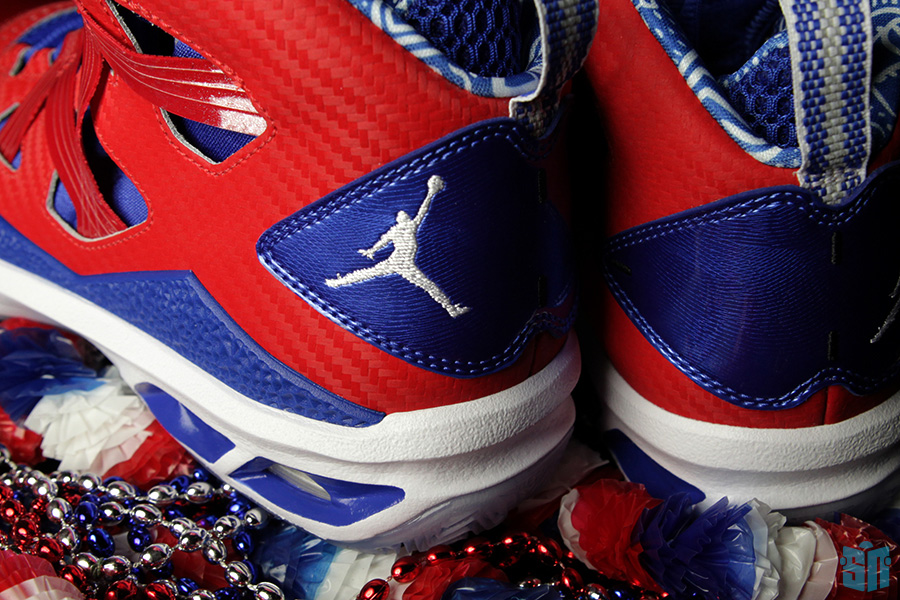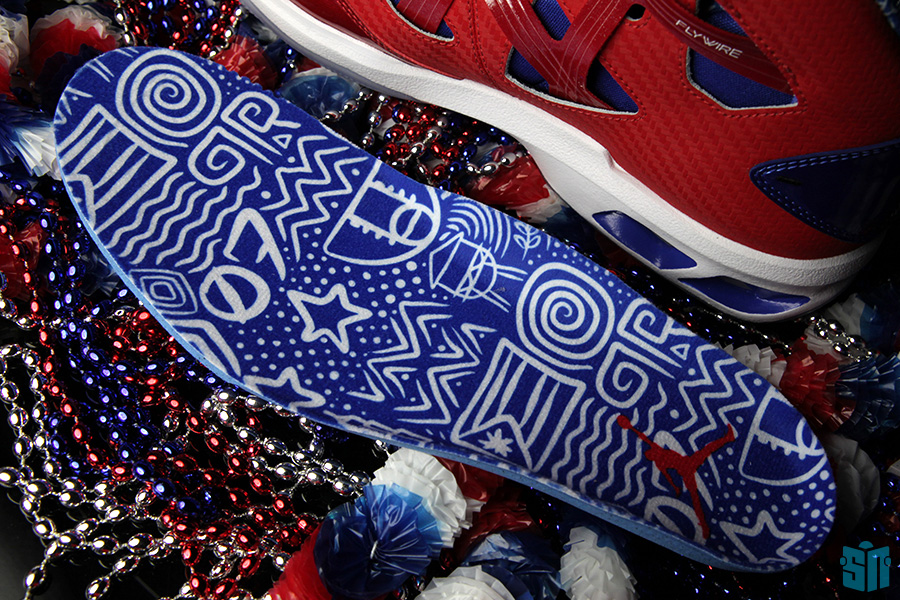 Shop this Article
More like this at ebay