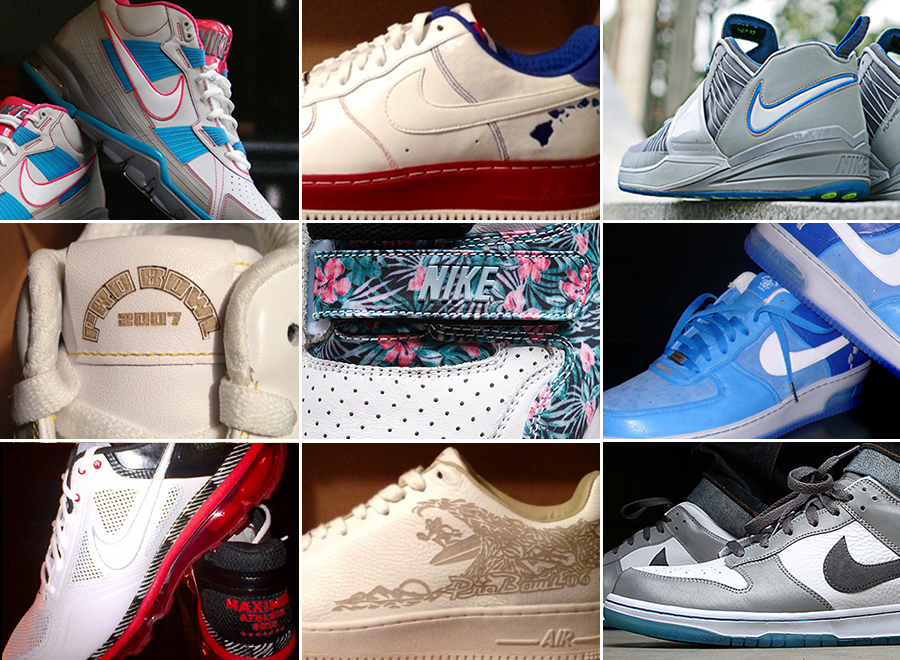 The Nike and NFL partnership is nearing the conclusion of its second season as we approach the two final headline events in the coming weekends. This is turning out to be a decidedly win-win situation, and one of the groups benefiting is of course us, the sneakerhead community. The Swoosh has several Super Bowl XLVIII sneakers to choose from this month, and they'll be bringing a once exclusive tradition of Pro Bowl kicks public with the first drop coming up on Saturday.
Did you know that even with the 'Silver Speed' 'Nike Knows' and Free Trainer packs combined, there have still been more Pro Bowl colorways over the years than Super Bowl pairs? It's not obvious because they've been doled out steadily over the past decade, and this year's Air Trainer 1 is the first we'll see at retail. So let's find out where that floral print AT1 fits into this lineage in our look back at the history of Nike's NFL Pro Bowl sneakers.


Nike Air Force 1 Low – 2006
The NFL Pro Bowl moved from a Super Bowl-like list of warm weather or dome stadiums to Honolulu, Hawaii's Aloha Stadium in 1981. It's such a perfect setting, all but one has been played there since. In 2006, a seamless Nike Air Force 1 Low incorporated the then cutting edge laser etched look, adding island-inspired graphics to an all-white, leather-lined AF1 Low. A second pair used laser in a supporting role alongside an embossed look that recurred in later years.
Photos: bikemanx


Nike Air Force 1 Low – 2007
2007's Pro Bowl Air Force 1 Low was similar in all white leather, but opted for embossing instead of laser etching, a bit of gold detailing and an icey outsole. The year's other pair used brown textile and contrast stitching with gum soles, another style that would be partially replicated the following year.
Photos: bikemanx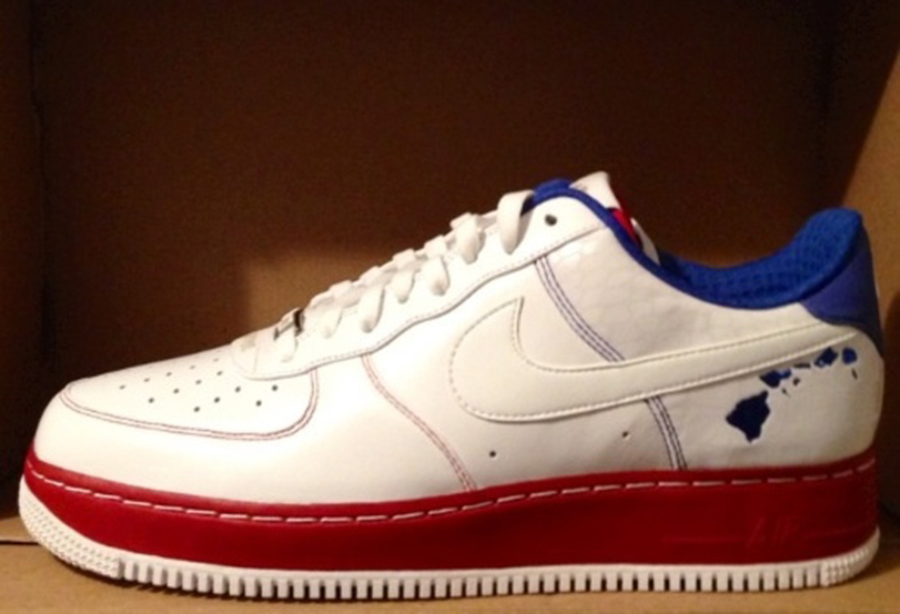 Nike Air Force 1 Low – 2008
2008's Pro Bowl Uptowns kept the series' island map heels and used 07's contrast stitching but split between the matching red and blue accents. This pair's design is the closest to a Pro Bowl uniform to date.
Photos: bikemanx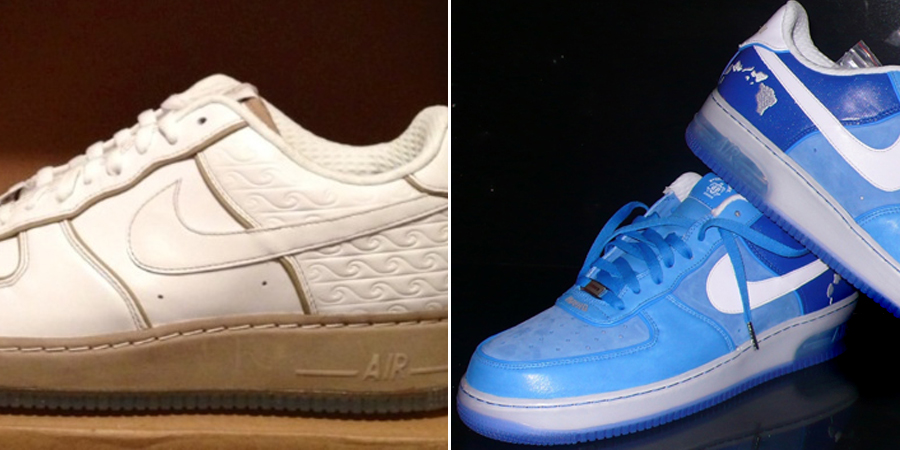 Nike Air Force 1 Low – 2009
2009 brought the select few invited to Hawaii another Air Force 1 Low with the archipelago heel insignia as with '07. This one's monochromatic palette is one of many signs around this time of a huge tonal trend in its infancy.  The more traditional of the '09s went back to white leather with embossed rear quarter (no laser or islands this time), and added the luxurious new leather-wrapped midsole.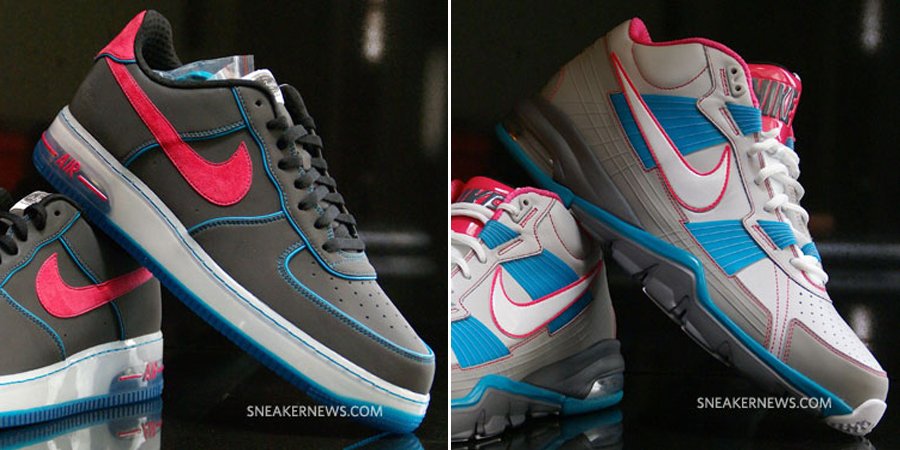 Nike Air Force 1 Low and Trainer SC 2010
The following year, Nike expanded the NFL Pro Bowl footwear offerings while still keeping them exclusive to players, friends and family. Along with the flashiest Pro Bowl AF1 to date in reflective silver, the Air Trainer SC 2010 reminded us of the natural connection between cross trainers and football.

Nike Dunk Low – 2011
Nike never rests on their laurels, which is why the company continues to dominate while others imitate. So even with a perfect harmony of today and yesterday, sport and lifestyle with the AF1/ATSC2010 pairing, 2011 saw a switch to the classic Nike Dunk Low as the Pro Bowl shoe of choice. The archipelago heel returns once more along with a translucent outsole and island intricacies throughout.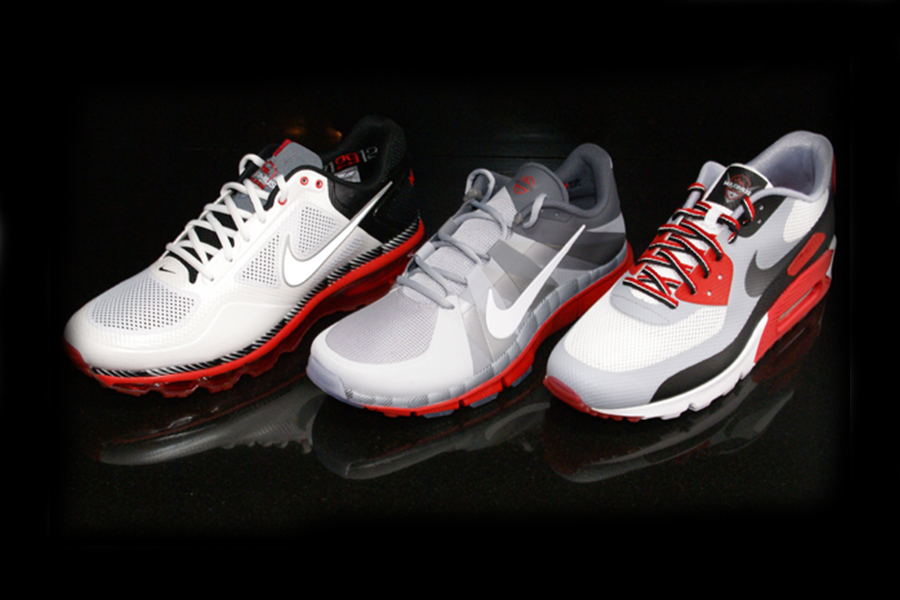 Nike Air Max 90 Hyperfuse, Air Trainer 1.3 Max and Free Trainer 5.0 – 2012
Again proving that they're willing to mix things up, Nike foreshadowed their first season as exclusive NFL supplier by expanding the 2012 Pro Bowl pack to three technically advanced shoes. The trio consisted of a special edition 'Infrared'-ish Nike Air Max 90 Hyperfuse with 'Maximus Athleta' emblems as also seen on similarly colored Free Trainer 5.0s and Air Trainer 1.3 Max Breathes.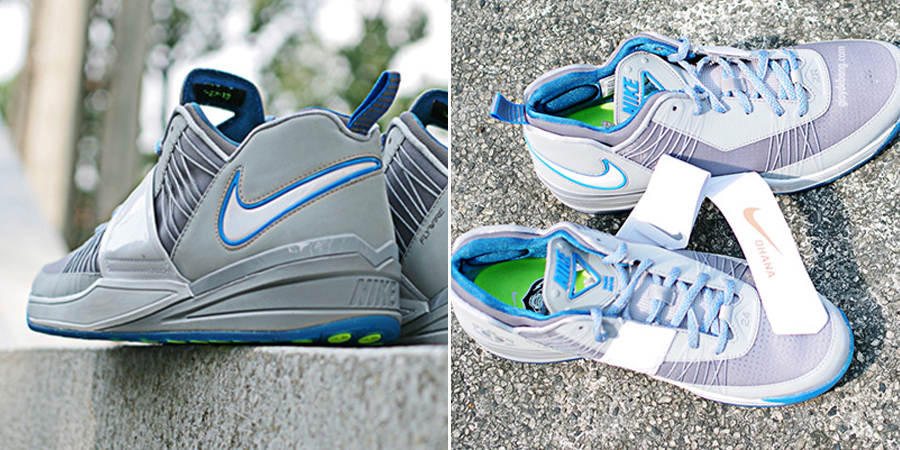 Nike Zoom Revis – 2013
They released thirty-two different NFL Draft sneakers in April 2012 and unleashed team options on NIKEiD a little later, so the Swoosh took a more reserved approach at the 2013 Pro Bowl with just a single special edition. One of many unreleased Nike Zoom Revis colorways kept the translucent sole thread alive, incorporating that familiar Hawaii map down below as well as a sea turtle on the inner heels like the 2011 Dunks.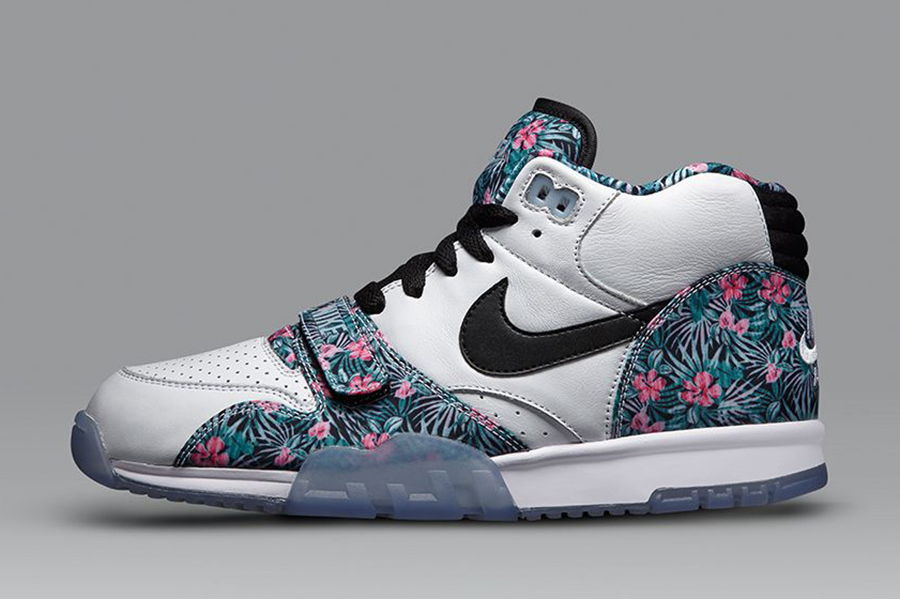 Nike Air Trainer 1 – 2014
All of the sneakers we have discussed so far are unreleased rarities, the stuff of hardcore collectors' dreams. But with the Pro Bowl format switching up this year, there's never been a better time to change things and offer consumers a PB-suffixed drop. That's where this new Nike Air Trainer 1 Mid Premium Quickstrike comes in. It's Nike's first Pro Bowl sneaker to release at retail, and coupled with the spread they're rolling out for the Super Bowl, this suggests we could be witnessing the start of another beloved annual tradition.