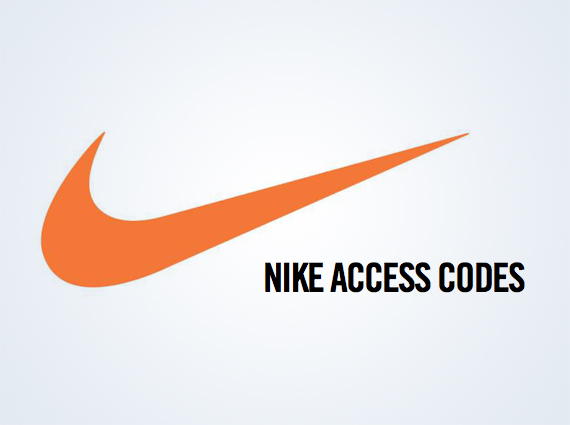 It appears that Nike is taking another step to throw up a roadblock for users determined to take advantage of bots and automated scripts to gain an unfair edge in purchasing sneakers online. Nikestore now has a new page detailing its latest development called "Nike Access Codes", which reads like a retaliatory effort intended to thwart bot usage. The whole thing remains a bit vague considering the Access Codes haven't gone live and Nike hasn't released an official statement on them yet, but there are a couple key points that can be gleaned from the "questions" section the page. We've detailed some the major take-away points below, so continue on for more info.
Nike Access Codes pertain ONLY to sneaker purchases through Nike.
Nike will send out Access Codes to select customers. This means that you can't actively get a code to purchase the product in question. They've got to send it you.
Nike reserves the right to use access codes on any product and won't announce selections publicly prior to use. This suggests that you might have to go into a Saturday morning release without knowing which pairs will ask you for an Access Code during the purchase.
Access Codes don't guarantee you the product in question. It will only "give you access" to potentially buy the shoe.
These are a couple of the more important points to take away from the whole process. The effort is another hoop to jump through in terms of purchasing sneakers, but it is certainly a valiant effort considering the lengths that Nike is going to to please what is ultimately a pretty small percentage of their consumers (Those who wake up early on Saturdays for quickstrikes and the like and actually know about things like bots). Read the full breakdown below and tell us in the comments how you feel about this change made to online shopping with Nike.
—
Source: Nike
NIKE ACCESS CODES
Nike will send out Access Codes to select customers, granting them exclusive access to select Nike products. Each code is unique to the individual, valid for a limited time and redeemable only once.
Nike reserves the right to use access codes on any product and won't announce selections publicly prior to use. Nike also reserves the right to deactivate access codes or ban users at any time.
PROCESS
Access Codes can be distributed in person or electronically. An accompanying link will take users to a product page where they can redeem the access code for purchase.
QUESTIONS
HOW DO I GET AN ACCESS CODE?
Nike Access Codes are given out to select customers, and codes are valid only for those customers.
DOES AN ACCESS CODE GUARANTEE ME A PURCHASE?
No. The Access Code gives you access, but it doesn't guarantee that you'll be able to buy the product.
HOW LONG DOES AN ACCESS CODE REMAIN ACTIVE?
Access Codes are assigned unique "live times" for each product. The communication containing the code will explicitly state how long the Access Code is valid. We recommend using Access Codes as soon as they're received, as supplies may be limited.
HOW LONG CAN I LEAVE THE PRODUCT IN MY SHOPPING CART BEFORE PURCHASING?
We recommend completing check-out as soon as possible to ensure that the product isn't removed from your cart.
CAN AN ACCESS CODE BE USED MORE THAN ONCE?
No. Access Codes can only be used once. Those assigned to specific product sizes are valid only for those sizes.
WHAT SHOULD I DO IF MY ACCESS CODE DOESN'T WORK?
If it doesn't work, that means it's been entered incorrectly, already redeemed or expired. Access Codes can only be used once, so don't share codes with others. If you think your code has been entered correctly or hasn't already been used, please contact us.
WHAT DOES A "DISABLED ACCESS CODE" MESSAGE MEAN?
We may disable an Access Code if it doesn't unlock a product detail page (PDP) as intended, or if fraudulent activity is detected.
ARE ACCESS CODES SIZE-SPECIFIC?
Access Codes can be size-specific, in which case recipients can only purchase a product in the size associated with their unique Access Code.
WHAT IF THE ACCESS CODE I RECEIVE ISN'T FOR MY SHOE SIZE?
If you receive an Access Code for a different size than requested, please contact us. Due to limited sizes and availability, new Access Codes may not be available.
I RECEIVED A MESSAGE SAYING THE PRODUCT WAS UNAVAILABLE BECAUSE IT HAS BEEN ADDED TO OTHER SHOPPING CARTS. DID I MISS OUT?
If you receive this message, it means that all available units have been purchased or are currently in other users' shopping carts. Keep checking though, because users might not complete their purchase and products may become available.
WHAT IF I RECEIVE A MESSAGE SAYING MY ACCESS CODE HAS ALREADY BEEN REDEEMED?
This means that someone else has already used the code, or the recipient has tried to use someone else's code. Access Codes are not to be shared. If you think you're receiving this message in error, please contact us.
WILL DISCOUNT AND PROMOTIONAL CODES WORK ON PURCHASES MADE WITH AN ACCESS CODE?
Yes. Promotional codes such as free shipping can be redeemed at checkout on purchases made with an Access Code.