496849
University Blues: A Look Back at Air Jordans in Tar Heel Colors
Michael Jordan is synonymous with the Chicago Bulls thanks to the six NBA titles he amassed in an eight year span. But he made a name for himself with pro scouts with three strong years at the University of North Carolina at Chapel Hill. That tenure started off with a bang in his freshman year, with his clutch game-winner over Georgetown at the 1982 NCAA Championship, but the UNC spirit lived on in the pros as he regularly wore his UNC practice shorts under his Bulls uniform.
The ties between MJ and UNC are deep, so it's only natural that his eponymous sneaker line, the most successful signature series in shoe history, takes on the team colors from time to time. It certainly doesn't hurt that the combination of white and soft blue is extremely easy to wear, and that the Tar Heels look provides a softer foil to the unrelenting regression of the Bulls' 'Bred'. Air Jordans in North Carolina colors have been a tradition since day one, and here's a list of all the original first run releases:
Air Jordan 1 High
One of almost twenty original AJ1 colorways was a style crafted in tribute to the alma mater Michael Jordan had recently departed. These haven't come back yet in Retro High OG form but there's an AJKO with a similar style around the corner.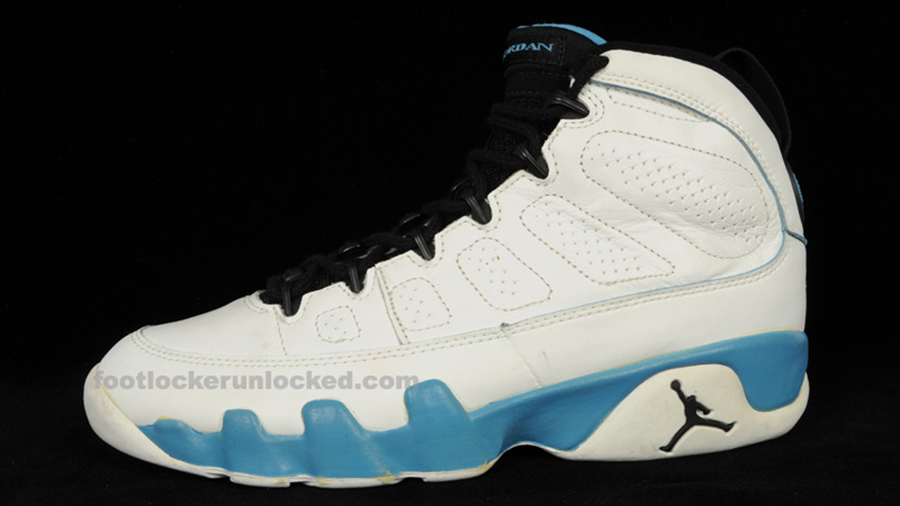 Air Jordan 9 "Powder Blue"
After several pairs with more royal blues or teals, the first retirement-era Air Jordan brought his career full circle with another Tar Heels colorup. This 'Dark Powder Blue' Jordan 9 was so good that . . .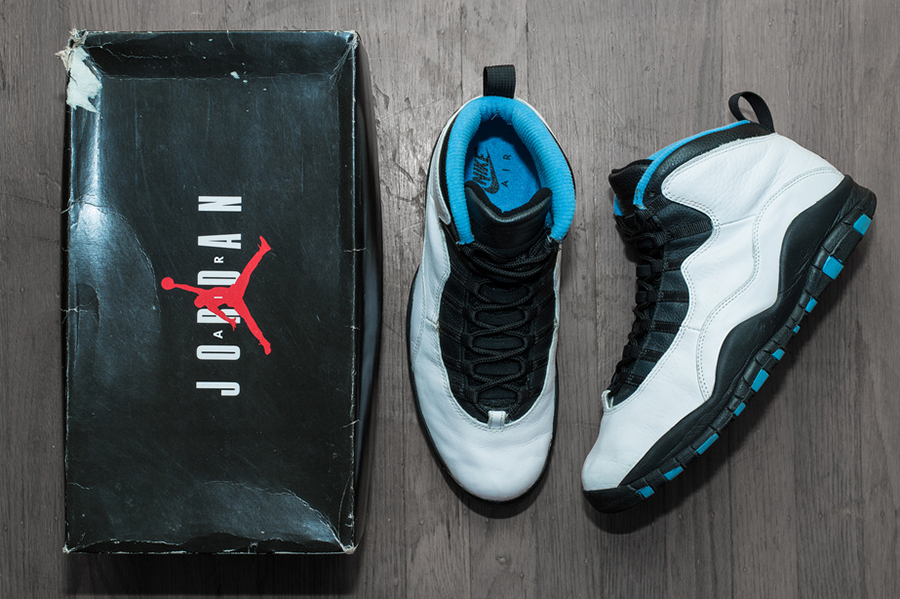 Air Jordan 10 "Powder Blue"
Following up on the Powder IXs, the 'Dark Powder Blue' Jordan 10 found a sweet spot between UNC and fellow Carolinians the Charlotte Hornets. These are retroing for the first time on Saturday.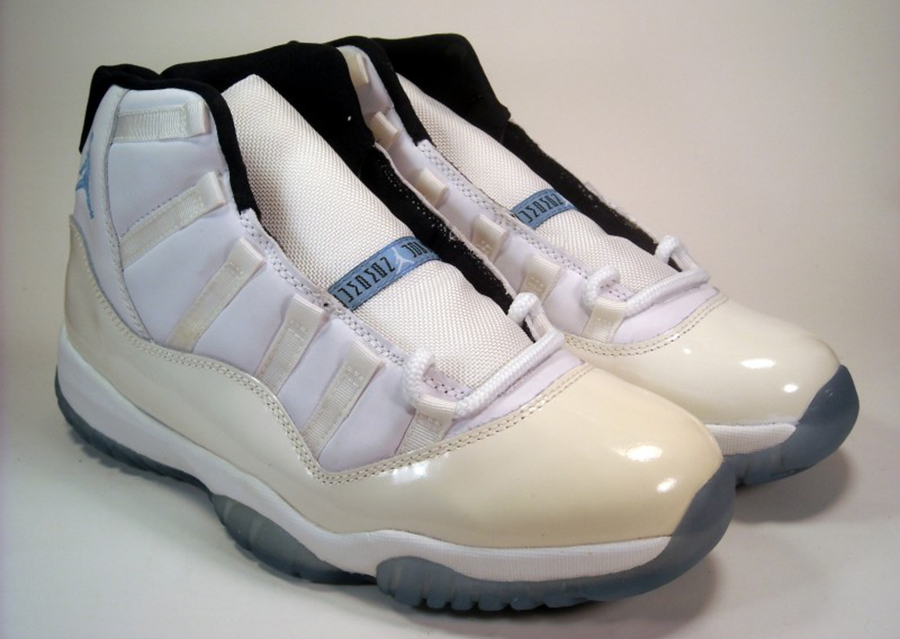 Air Jordan 11 "Columbia"
The 'Columbia' Jordan 11 has been a retro everyone's been dying to see for years now. There are rumors of a spiritual successor coming this Christmas, but that has been the story each of the last several springs. Not quite a white whale, though the desire for a Columbia retro absolutely qualifies this one as a grail.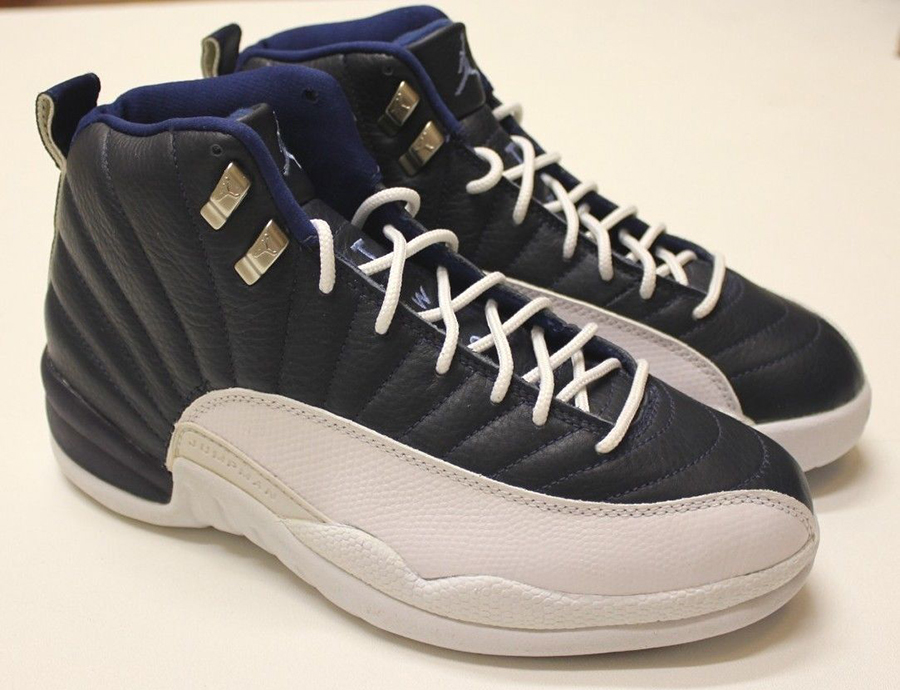 Air Jordan 12 "Obsidian"
The 'Obsidian' Jordan 12 is another one in between two teams. On one hand, it's a North Carolina road or alternate look. On the other, Michael might have worn them with Eastern Conference blue had the 1997 NBA All-Star Game started a brief tradition of MLB-style BYO uniforms.
Air Jordan 13 "Flint"
The 'Flint' Jordan 13 fits the XII's description on the previous page. UNC later got their very own PE in a more traditional white and baby blue.
Air Jordan 14 Low "University Blue"
The first of four lowtops on this list, this was also the only one of the XIV Lows with quilted side panels. This was also another case of MJ's career looping on itself as the Fourteen is remembered as the 'Last Shot' shoe.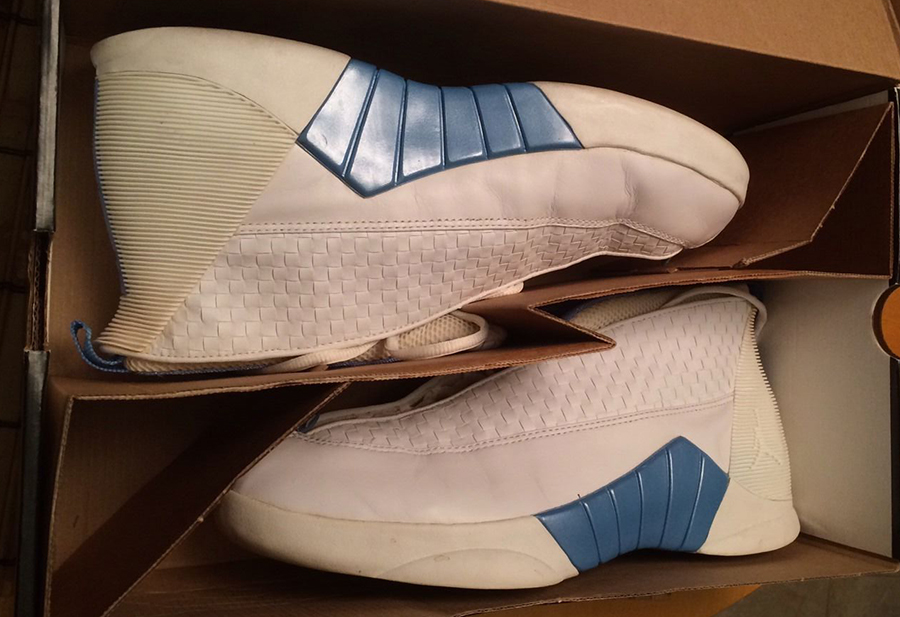 Air Jordan 15 "University Blue"
When Mike seemed to be gone for good, Tinker Hatfield used the Jordan 15 as an opportunity for a daring new design. The white and Columbia Blue XVs worked out well for guys like Julius Peppers and was one of the more popular OGs. The team got its 'Braggin Rights' XV SE released at retail about a decade later.
Air Jordan 17 Low "University Blue"
MJ returned to the NBA in Washington and he wore the XVII on court with the Wizards. This 'UNC' Jordan 17 Low was more of a casual selection, though its performance merits are certainly beyond reproach.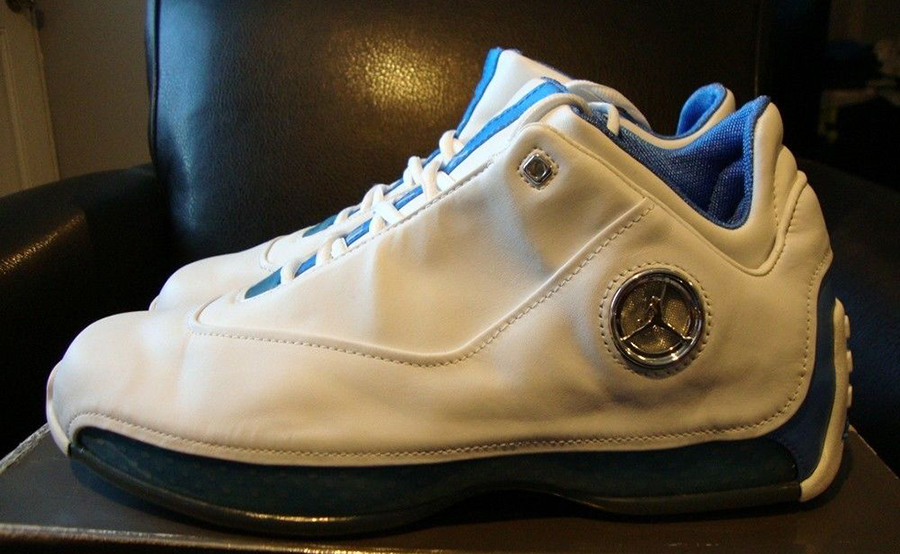 Air Jordan 18 Low "University Blue"
Just as with the string of IX-X-XI-XII-XIII-XIV colorways, the 'UNC' Jordan 18 Low followed a similar colorway's success from the previous year.
Air Jordan 21 Low "University Blue"
DNA was a key theme in the Air Jordan XX1's design, so it's only right to incorporate Michael Jordan's North Carolina roots into at least one colorway. With three straight lowtop colorways and four out of five, the Jordan 21 Low was the culmination of a trend years in the making.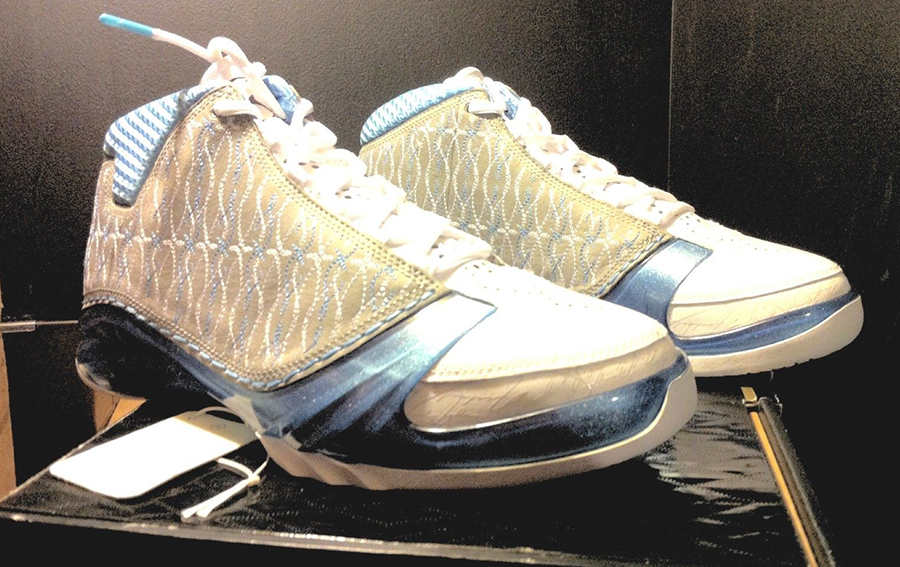 Air Jordan 23 "Titanium"
As we reminded you with a comparison piece at the beginning of the year, the 'Titanium' Jordan XX3 is one of the rarest Air Jordan releases. It dropped with only 529 pairs (23 * 23) in the US and another 529 overseas and commands a premium resale price.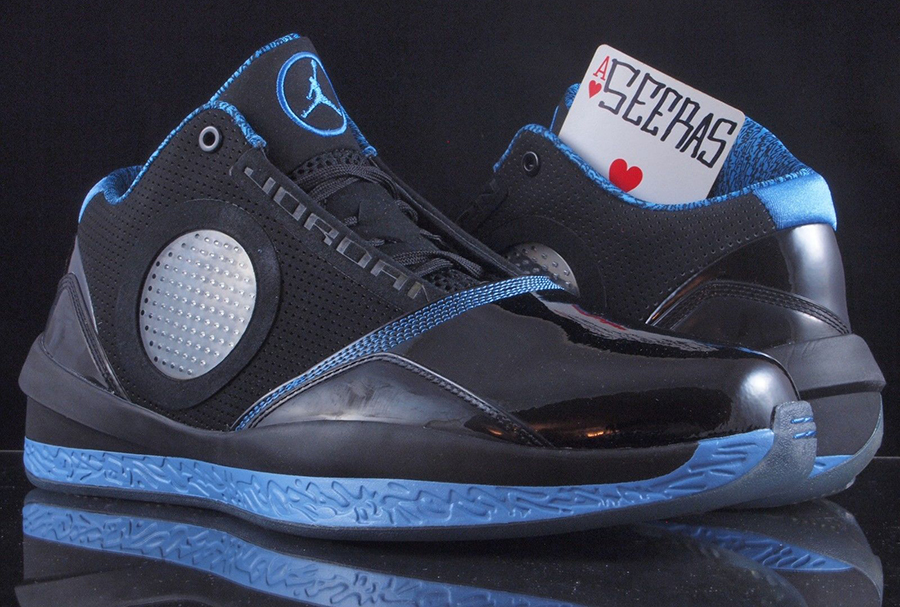 Air Jordan 2010 "University Blue"
The Jordan 2010 embraced a temporary deviation in nomenclature and the North Carolina colorway also flipped the script. This one was black with University Blue accents (plus whatever color socks you happen to be wearing).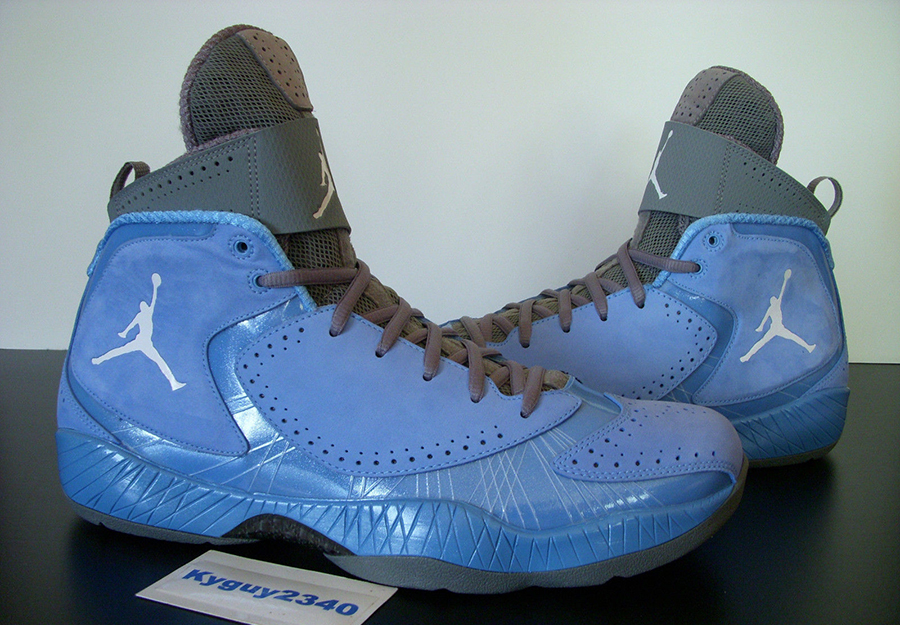 Air Jordan 2012 "UNC"
The Jordan 2012 gave the blue and grey combo first seen on the 'Flint' XIIIs another go with the distinct interchangeable bootie system.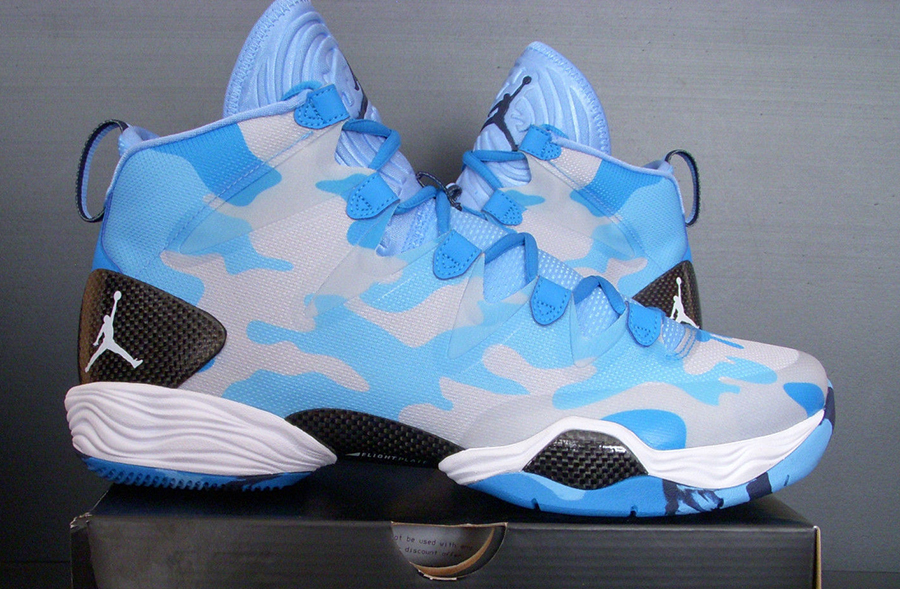 Air Jordan 28 SE "UNC Camo"
The Jordan XX8 SE dedicated one of several camouflage uppers to UNC. This pair dropped in October, so it's the most recent example of an original Air Jordan featuring Michael Jordan's college team colors.