Which emerged first as a collectible, toys or sneakers? It would probably be the former given that people often wear shoes out, while toys and games often find a home at mom and dad's even longer than the kids who'd played them. But in looking at some of the best sneaker collections it's also clear that people have had some idea of these items' enduring value for at least three decades. One partnership established over the last ten years represents the best of both worlds.
Japan's Medicom Toy began collaborating with Nike Skateboarding in 2004 and their teamwork proved sufficiently successful so as to spawn four successors as well as the Nike Sportswear releases that followed. What's interesting about these is that the colorways themselves are fairly muted, which leaves the shoe's classic lines and the collab story featuring the Medicom iconography out on full display. Let's take a look back now and chronicle the history of Medicom x Nike SB Dunk sneakers: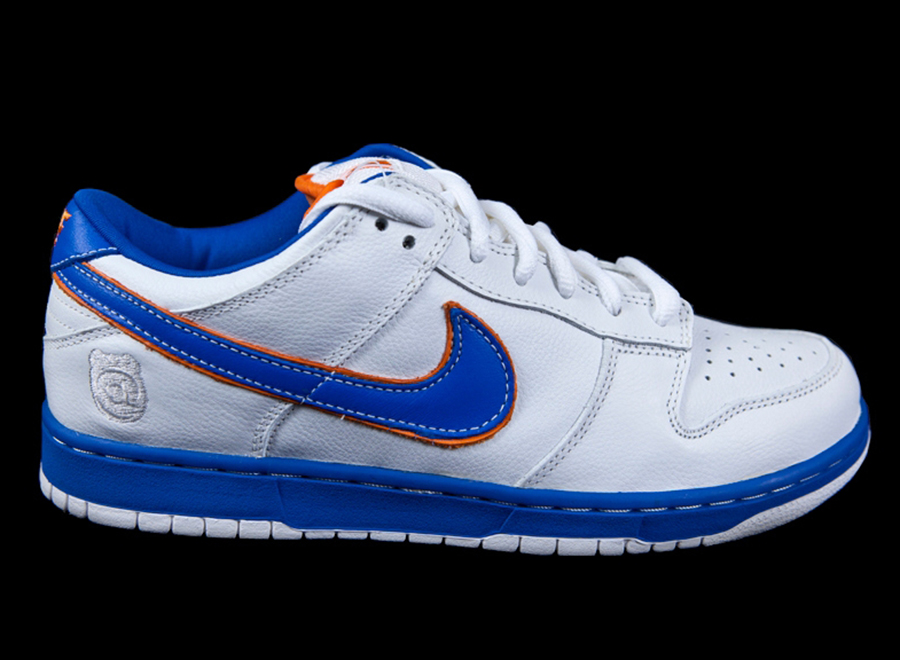 Nike SB Dunk Low Pro "Medicom" (July 2004)
The first Medicom x Nike SB collaboration debuted about two years into Nike's newly founded skate division. One of many highlights from the Silver Box era, the Medicom 1 used the white plus orange and blue look that had worked so well for Danny Supa's 2002 pair and the 'Broncos' that followed in '03. The kicker was that you had to be a member for six months ahead of time to have been eligible to purchase, because the shoes were exclusive to the Medicom online store. Makes you wonder what a sneaker subscription service might look like.
Nike SB Dunk Low Pro "Medicom 2" (January 2005)
Medicom's second SB Dunk switched out the Bearbrick logo for an emphasis on the now defunct members only Babekub City store. Following up on the original inline 'Denim' colorway from December 2002, these joints blended black and grey denims, and of course because it's a Dunk, they stuck with the classic white midsole.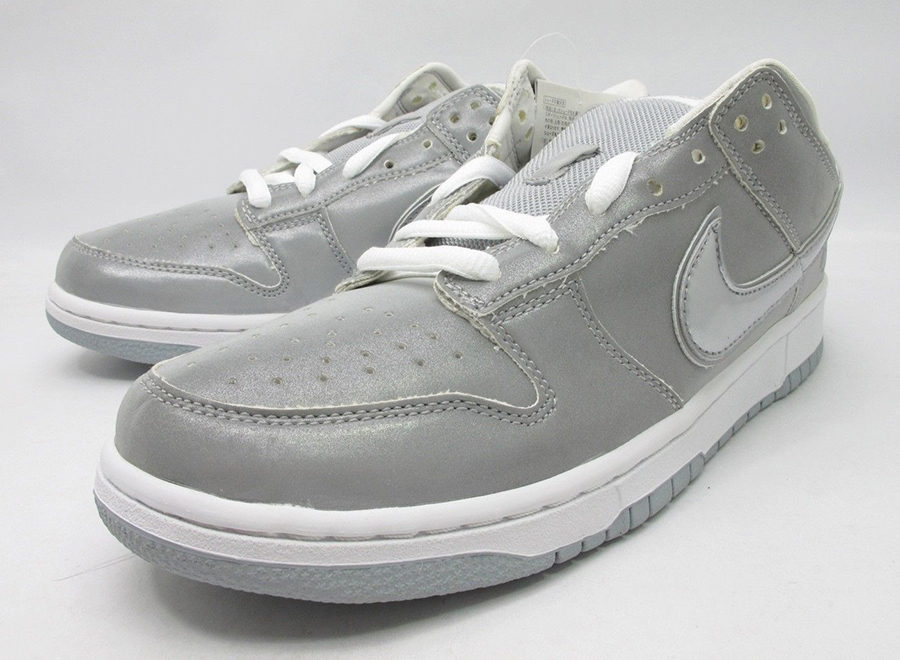 Nike SB Dunk Low Pro "Medicom 3" (December 2005)
Medicom snuck in a second Pink Box collab at the end of '05 with the pair that's probably the most neck-breaking of their entire portfolio. The Silver/Chrome colorway refers to a reflective lowtop moon boot with the Babekub City logo on its heels. These also came with a dust bag repping for the now shuttered online shop.
Nike SB Dunk Low Pro "Medicom 4" (November 2007)
The fourth Babekub City exclusive dropped about a year later, this pair returning to a simpler mostly white style. The snake skin texture on this particular pair stands out as having been ahead of the curve of a trend that really took hold during 2013's Year of the Snake. The tonal application also have these feeling ahead of their time, especially when you consider the decision they made over the more contrast laden unreleased sample that surfaces in the intervening years. The 'X' embossing on the insoles celebrated Medicom's tenth anniversary.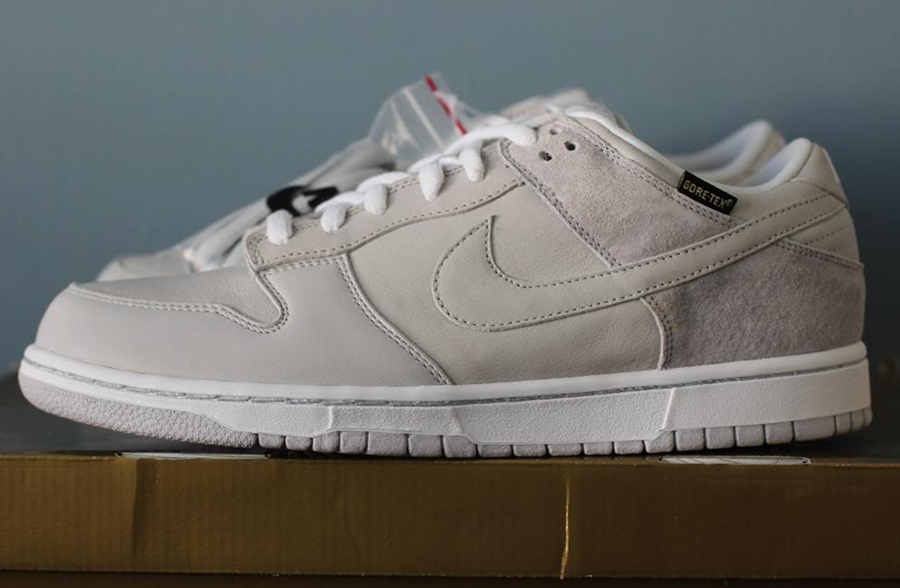 Nike SB Dunk Low Pro "Medicom 5" (October 2008)
Another eleven months, another Medicom SB Dunk. And actually, after three straight cycles of just under a year for a new release, this would turn out to be the last Medicom x Nike SB collab at least to this point in history. Their fifth is the most low-key of them all, an off-white Gore-Tex-treated number that served as a sort of segue into the relatively subdued Medicom x Nike Sportswear pairs that began in 2010.
Shop this Article
More like this at ebay