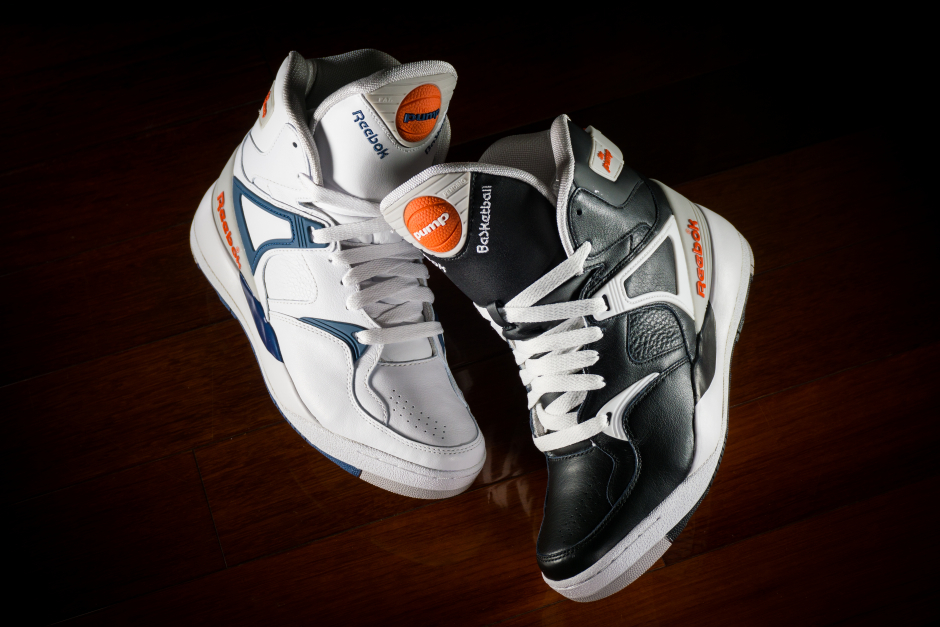 Back in 1989, Reebok changed the game with the introduction of their revolutionary Pump technology. At the time, all the top sneaker brands were scrambling to outdo each other with the next big technology, and few proved to rival the impact of The Pump. Designed to create a custom fit using an inflatable air bladder system built right into the shoes, Reebok's Pump innovation not only took the sneaker market by storm, but also became a pop culture phenomenon and one of the hottest status symbols of its era.
As bold as the design was the marketing approach, wherein Reebok went right at their biggest rival in The Pump's ad campaign with a slogan of "Pump Up and Air Out" proclaimed by the brand's top athlete endorsers like Dominique Wilkins, Michael Chang, and Boomer
Esiason. Since The Pump's unforgettable debut, the technology has made it's way onto a variety of different models designed for all kinds of athletic activities, but none could ever be as iconic as the original high-top basketball silhouette.
In celebration of The Pump's 25th anniversary, Reebok has been teaming up with their Certified Network partners on a variety of collaborative makeups, all leading up to the re-release of the OG model in its two most classic colorways. Both the white and black OG editions will be returning to sneaker shelves on Black Friday, November 28th, just a few days off from the original release date from 1989. Look out for your chance to own a piece of sneaker history when they hit select Reebok accounts for a retail price of $200.