Even though Madison Square Garden is considered the mecca of basketball, it's been seventeen years since the last NBA All-Star game in New York City. Earlier today, Nike Inc. rolled out a 'Nike Inside Access' feature on New York City's basketball heritage, where they featured a few of the notable shoes worn during 1998's All-Star Game. Expanding on that idea, we decided to revisit nine more notable sneakers from the '98 game for this edition of Sneaker News Nine@Nine, including a couple of revisions from the five shoes shown in the Nike Inc. article which weren't actually worn during the game.
From a forgotten Nike model worn by Tim Hardaway, to a later Grant Hill FILA signature, to a soon-returning Shawn Kemp model, the '98 All-Star game was filled with plenty of great late-90's basketball designs. All that and Michael Jordan rocking the Air Jordan XIII, to boot. Continue reading for a look at nine of the best '98 All-Star game shoes (in addition to the Zoom Flight '98, Air Pippen II, and Air Garnett 1 already mentioned by Nike), and let us know if you think this year's NYC All-Star game's kicks will compare to 1998's.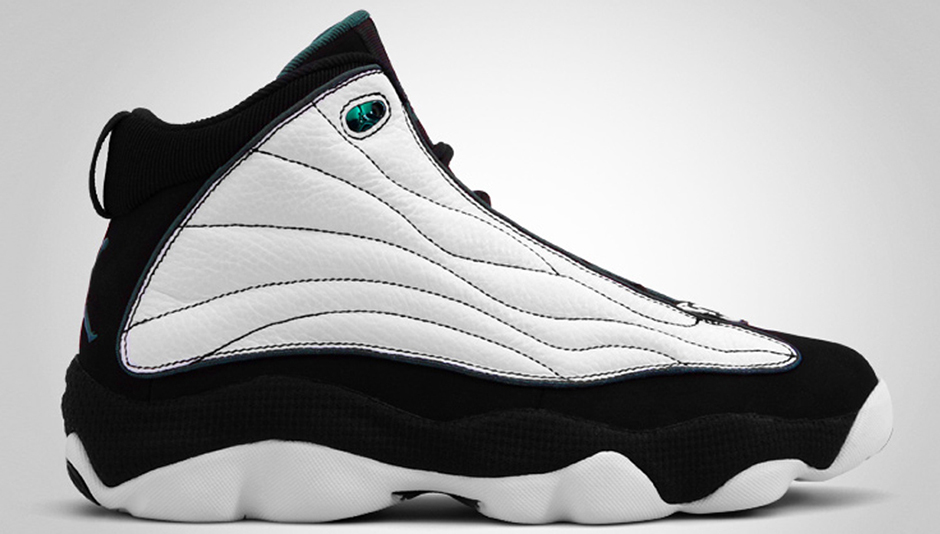 Jordan Jumpman Pro Strong – Worn by Vin Baker
Similar to the shoe Jordan himself wore for the '98 All-Star game, the Jumpman Pro Strong team shoe was rocked by Seattle big-man Vin Baker in a Sonics-friendly white, black, and forest green colorway—which was appropriate since the players wore their own team uniforms instead of a special all-star uniform that year.
adidas KB 8 – Worn by Kobe Bryant
Surely enthralled to be on the all-star stage guarding his idol Michael Jordan, a young Kobe Bryant wore his first signature sneaker for the '98 game. It would be the first of many all-star game shoes worn by the Black Mamba.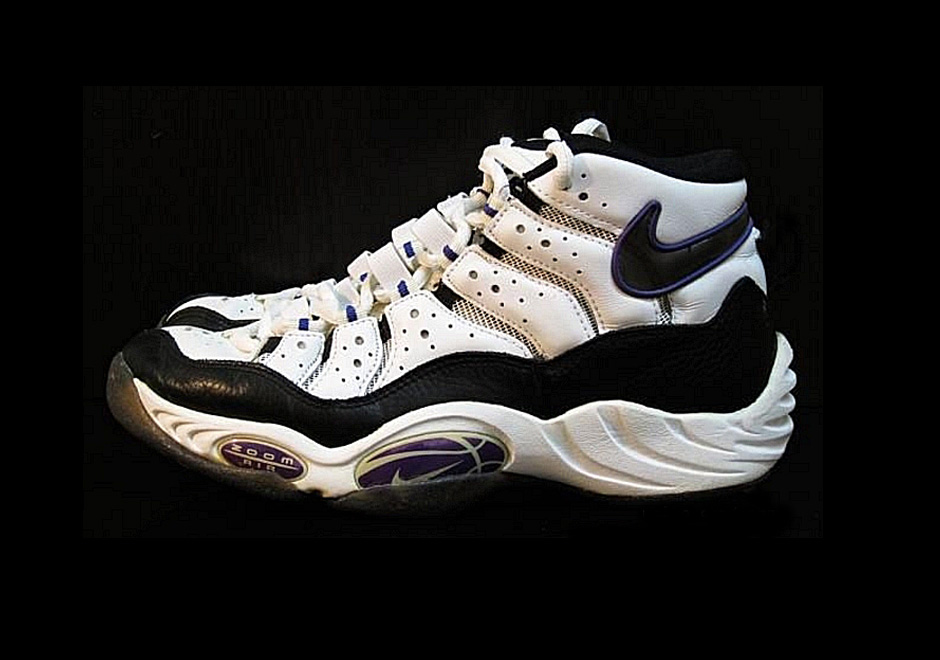 Nike Air Zoom 1.0 Flight – Worn by Tim Hardaway
Mostly a forgotten Nike Basketball model now, the man with the killer-crossover, Tim Hardaway, wore the Air Zoom 1.0 Flight while running the point for the East in '98. An early Zoom Air model, the 1.0 Flight was a guard-friendly design worn by Hardaway and fellow elite point guard Jason Kidd during the 1997-98 NBA season.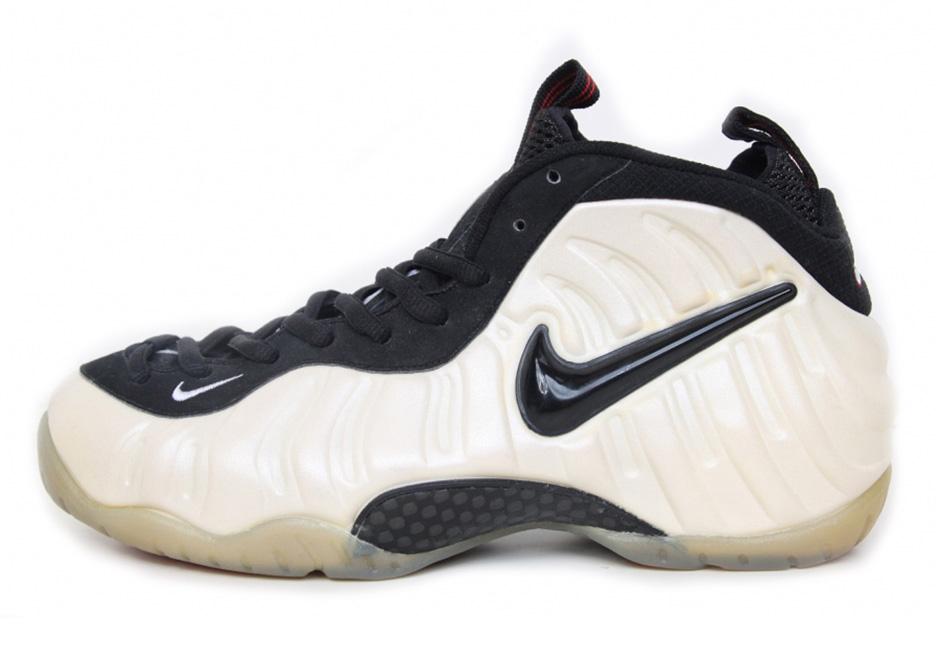 Nike Air Foamposite Pro – Worn by Tim Duncan
Contrary to what Nike Inc. reported today, Tim Duncan did not wear the Nike Air Total Foamposite Max for the '98 game, but another, earlier Foam model, the Air Foamposite Pro. Maybe it was David Robinson, who was also known to wear the Total Foamposite Max that season, who wore them for the NYC All-Star Game? Nope, he wore the Air Max Battle Force.
Nike Air Penny III – Worn by Penny Hardaway
Our second correction from Nike's Inside Access feature is Penny Hardaway's footwear choice for the '98 game. Reported as the Penny IV, Penny actually wore the earlier Penny III.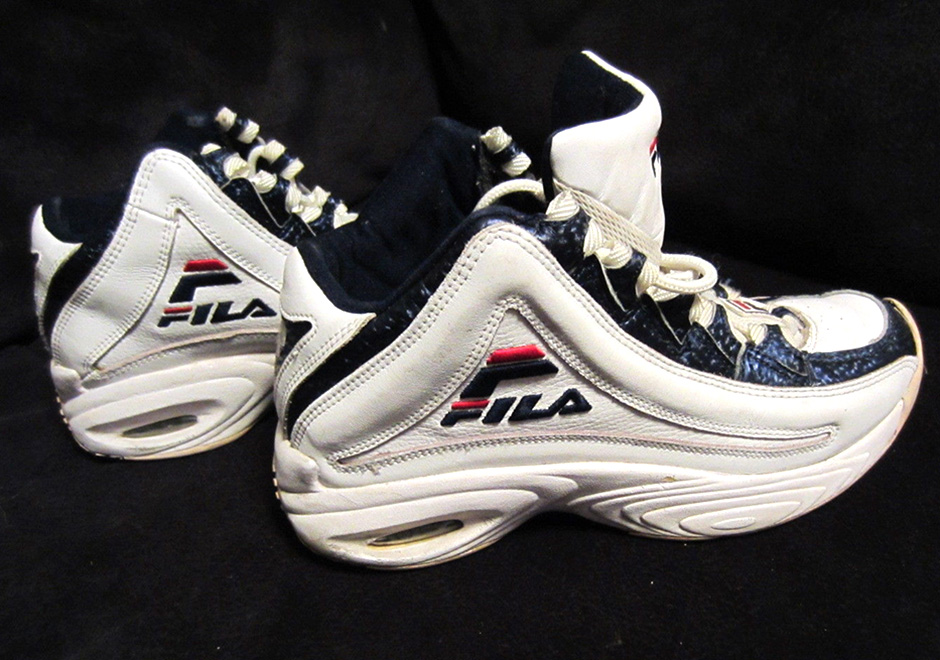 FILA Grant Hill IV – Worn by Grant Hill
1998 was the year for Grant Hill's fourth signature shoe with FILA, and that's exactly what he wore as an All-Star in New York.
Jordan Jumpman Pro Quick – Worn by Eddie Jones
Vin Baker wasn't the only '98 All-Star to wear an early Jordan Brand team shoe, as Eddie Jones also laced up a Jumpman model: the Pro Quick.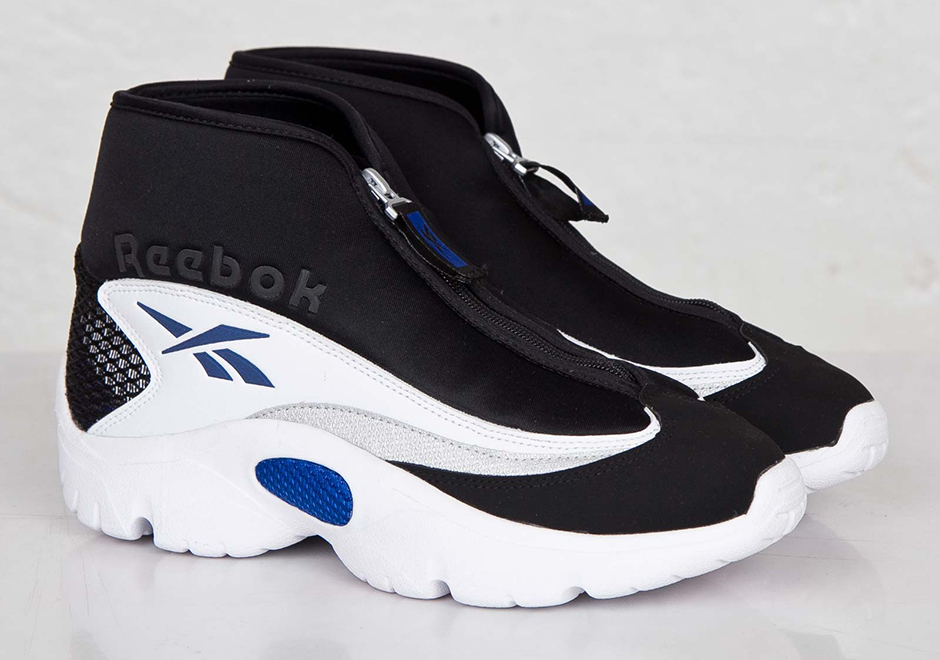 Reebok The Shroud – Worn by Shawn Kemp
Coincidentally, two former teammates and alley-ooping duo Gary Payton and Shawn Kemp both had shrouded sneakers for the '98 All-Star game. For The Glove, it was the Nike Zoom Flight '98, and for The Reignman, it was the Reebok The Shroud. Returning this year for the first time as a retro, The Shroud is undoubtedly one of the best from the NYC game.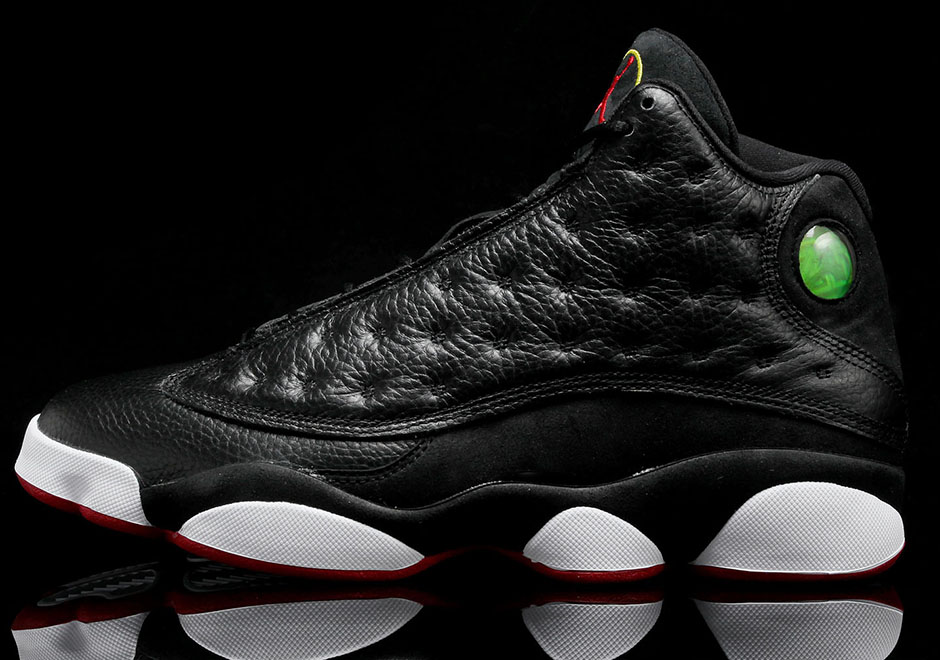 Air Jordan XIII – Worn by Michael Jordan
Last but obviously not least, the Air Jordan XIII in the "Playoffs" colorway (half a season before they could garner that nickname) were the Jordans on MJ's feet as he won MVP honors at the '98 All-Star game with 23 points, 6 rebounds, and 8 assists.