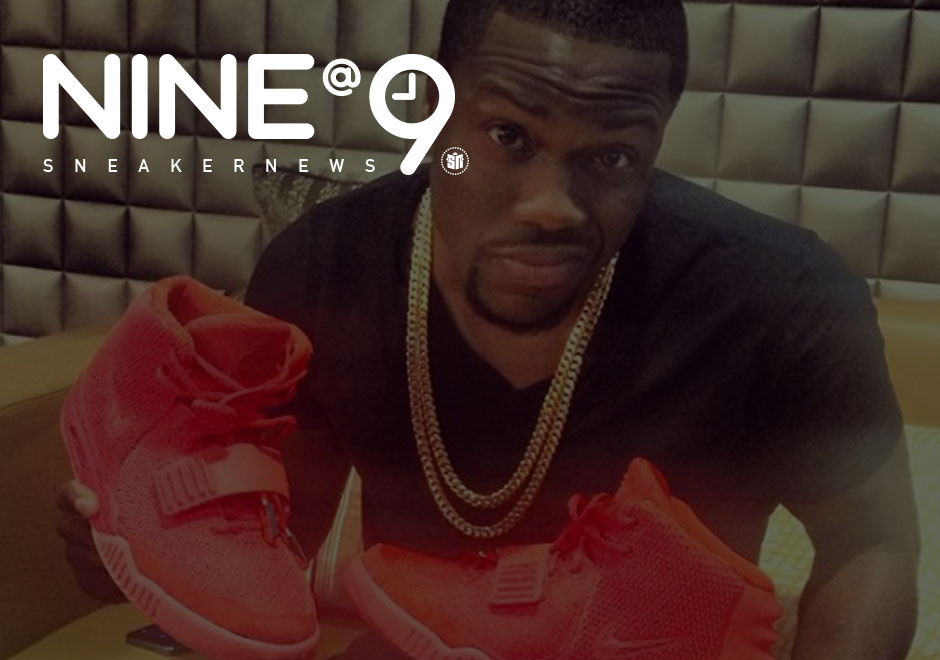 Sneakers are all fun and games and the culture itself has generated a lot of good in the world. If there was one dark area of it all, it's the fake sneakers that have plagued the industry and have left innocent buyers into victims of the worst kind of tomfoolery. Celebrities are vulnerable to it too, and over the years some of the most notable names in hip-hop and pop-culture have fallen for some of the worst fugazi Jays in history. Recapture all of those hilarious occurrences below.
Not so Fabolous
We'll start off this retrospective with one of the most notorious moments of fake sneaker history. It was on an episode of ESPN's It's The Shoes, where the Brooklyn-based rapper's impressive collection was littered with a few fakes.
Jim Jones' Championship bid falls short

Jim Jones' love for sneakers knows no bounds. He's a frequent shopper at Flight Club and other hood spots, but his latest pick-up was severely suspect. He managed to get his hands on a pair of Ray Allen PE's in the Championship gold colorway, but they're certified fugazi because the only pairs made are owned by Ray himself and Nike employees.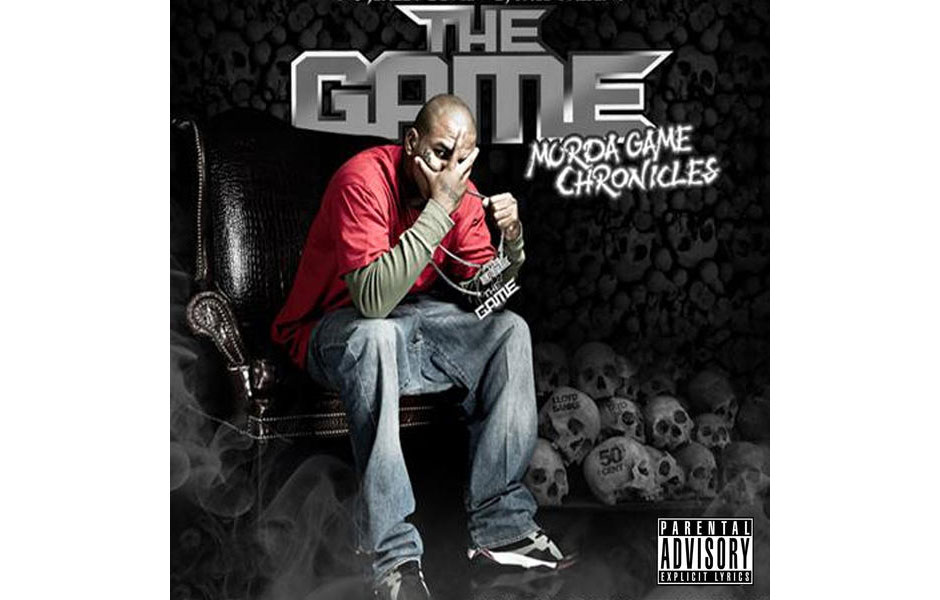 The Game gets played
The Compton-based rapper, known for his aggressive lyrics and authentic West Coast style, is an avid member of the sneaker community. This mixtape from 2007, however, says otherwise, because the Air Jordan 7s on his feet were never made.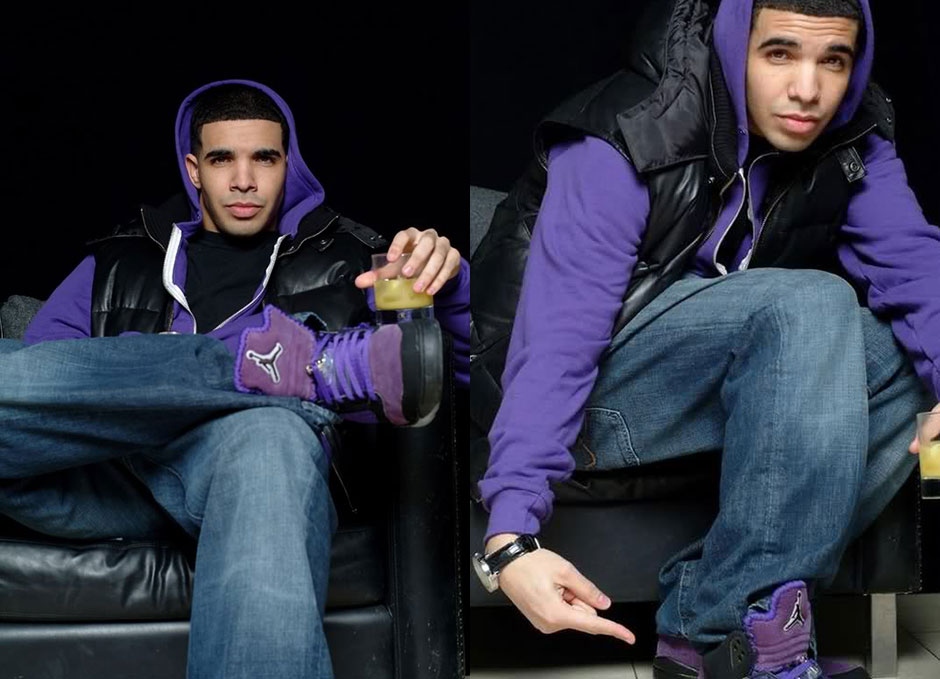 Drake in a (purple) haze
The Toronto rapper later came out and revealed that the shoes were a custom, but he was getting some incredible flame because customs, at the time of this photoshoot, were as derided as counterfeit shoes. Custom sneakers are now a part of the culture, but Drake clearly that he was doin' it in his chopped up Jordan 5s.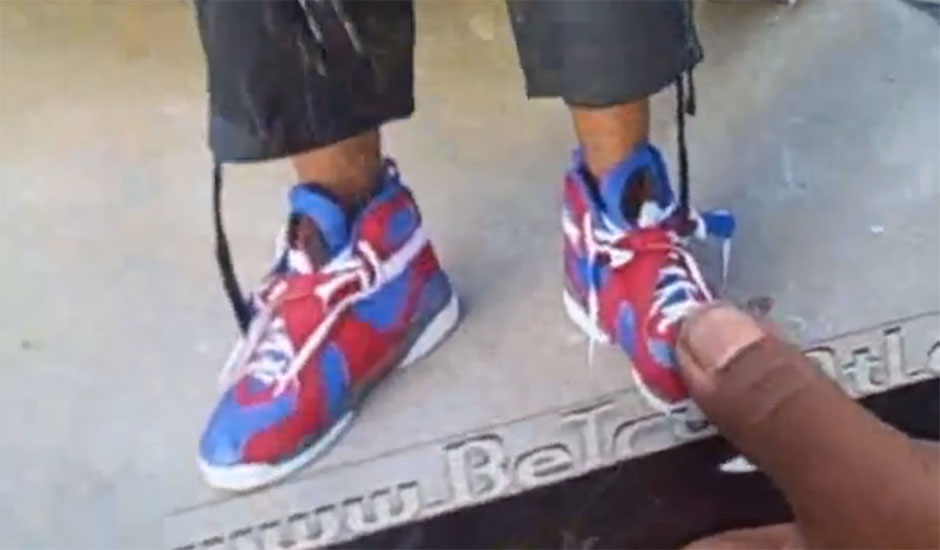 Big Boi Comes Clean

The ATL-based hip-hop legend is probably guilty of the most heinous crime in the sneaker game – wearing fakes to a sneaker event. He performed during Sneaker Pimps Atlanta back in 2009 and took the stage in these never-released Air Jordan 8s. He later came clean and said he purchased four pairs at $500 each and bought them simply because he liked the colors.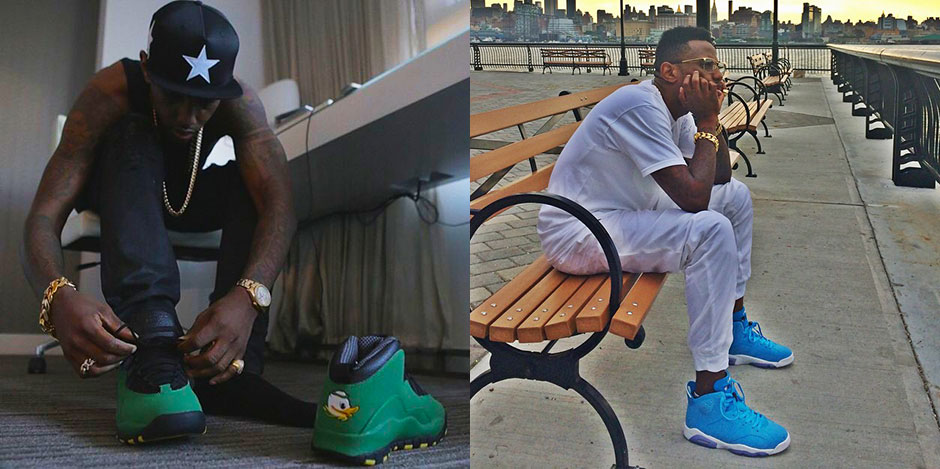 That's Fabolous for ya
The NYC-based rapper made this list twice for the sole reason that the guy, despite how impressive his collection is, still hasn't learned. Fabolous is still out there hunting for the most exclusive PEs, but his sources are doing him an injustice by selling him fake kicks. Maybe he doesn't care and just wants to wear colors he likes.
Soulja Boy's Oregon 4s
We apologize for forcing you to watch a Soulja Boy video, but the criminally fake Air Jordan 4s in the middle of the video is worth the time.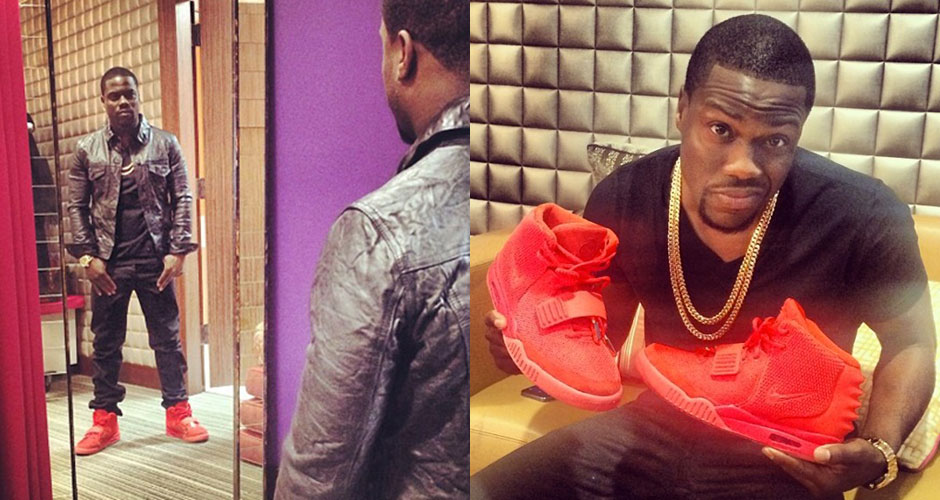 Kevin Hart…for real?
This case is a bit debatable. Kevin Hart is undoubtedly one of the world's biggest stars, but he was brought down to Earth when he showed off some Red Air Yeezy 2s when the shoes were a huge mystery. At the time, a number of factory replicas were the toast of the town and it was later revealed that he purchased them from a noted seller of "early pairs", which many consider to be unofficial Nike product.
Kanye has the answers
So this particular case isn't Kanye wearing fakes, but point a pair out. He graciously signed a pair of red Yeezy 2s and quickly informed the lucky guy that the shoes were not legit. Shouts to Kanye for being a good sport.