Reebok sneaker fans are well-aware of the impressive stable of basketball and running classics from the brand, offered up on a regular basis each season within the heritage line. But there's another sport Reebok has long held a firm grasp on that you may not be as familiar with; A sport with its own share of culturally classic Reebok silhouettes. We're talking about tennis, which Reebok has chosen to highlight in a big way in 2016, as they present the Year of Court.
Reebok digs into their archives to bring back four of their most iconic tennis sneakers, each packed with history from both the court and the streets. The Club C, Phase 1 Pro, NPC, and NPC UK each debut in their original constructions and white-based colorways this spring, followed by collaborative versions from the Reebok Certified Network throughout the year. Continue reading to get better acquainted with the four classic tennis models in detail, and stay tuned to Sneaker News for more on Reebok's Year of Court.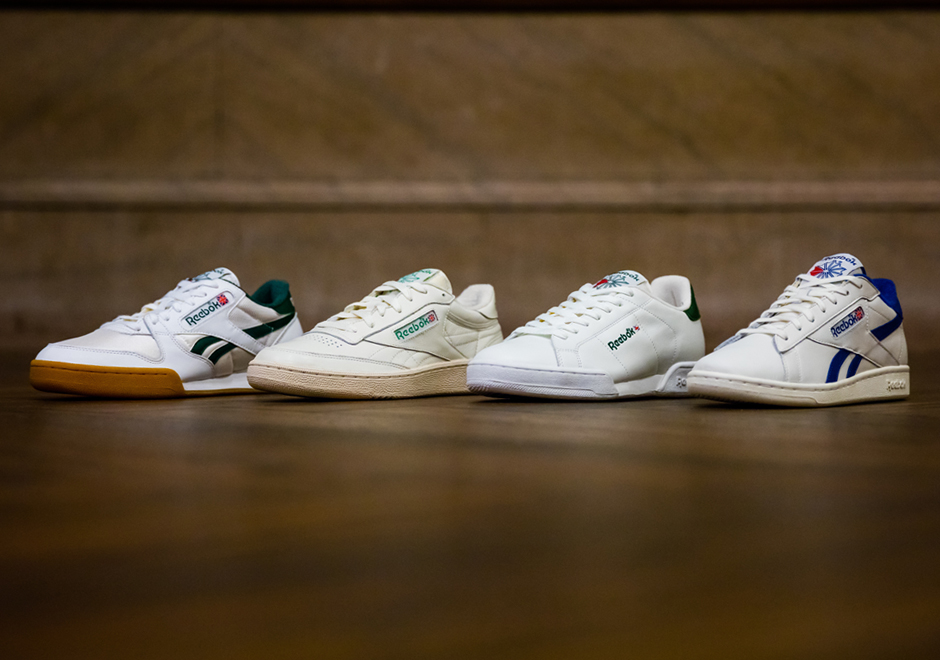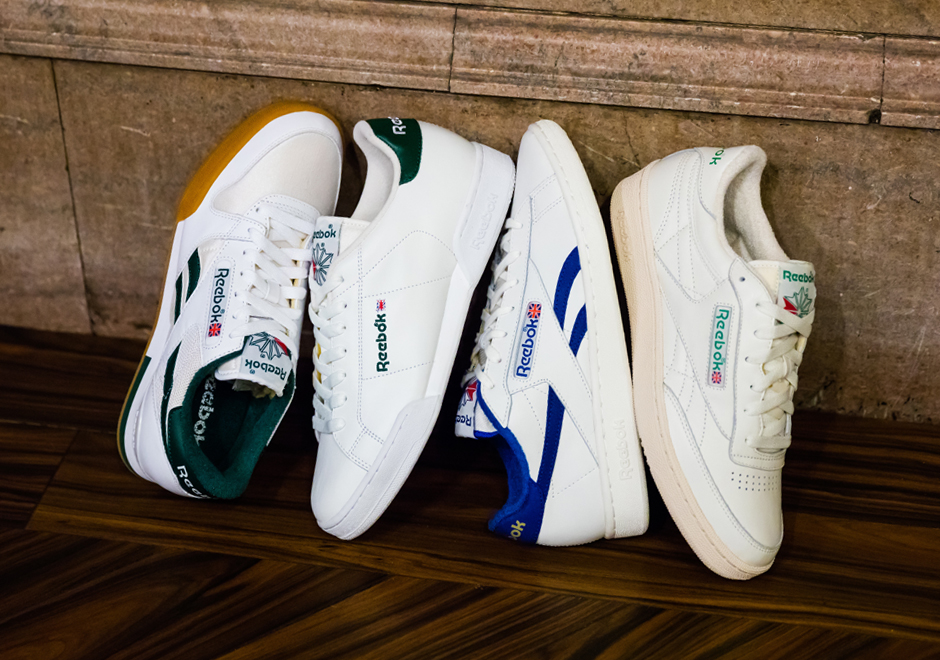 Reebok Club C
The Club C, or Club Champion, debuted in 1985 and was an instant smash for both tennis players and the casual crowd thanks to its clean design and inexpensive price point. A great performer on the court, the Club C features a dual-density midsole and internal thermoplastic molded heel counter to compliment the soft leather upper. Now it's back as a leading silhouette for the on-trend tennis sneaker resurgence.
Reebok Phase 1 Pro
Released in 1984, the Phase 1 Pro was one of the most technically advanced tennis shoes of its time. The progressive sneaker featured a blend of durable leather and breathable nylon up top, with a Hytrel heel stabilizer for motion control at the front and back of the foot. The shoe was completed with a gum rubber sole for ultimate grip on the court.
NPC
Perhaps the most prototypically-Reebok design within the Year of Court collection, the NPC (Newport Classic) features a clean and simple design similar to the brand's iconic workout sneakers from the early 1980s. Another popular option on and off the court, the NPC features a soft garment leather upper with a twin cup outsole and classic terry cloth lining. First released in 1985, the NPC has long been an icon of Reebok's tennis catalog.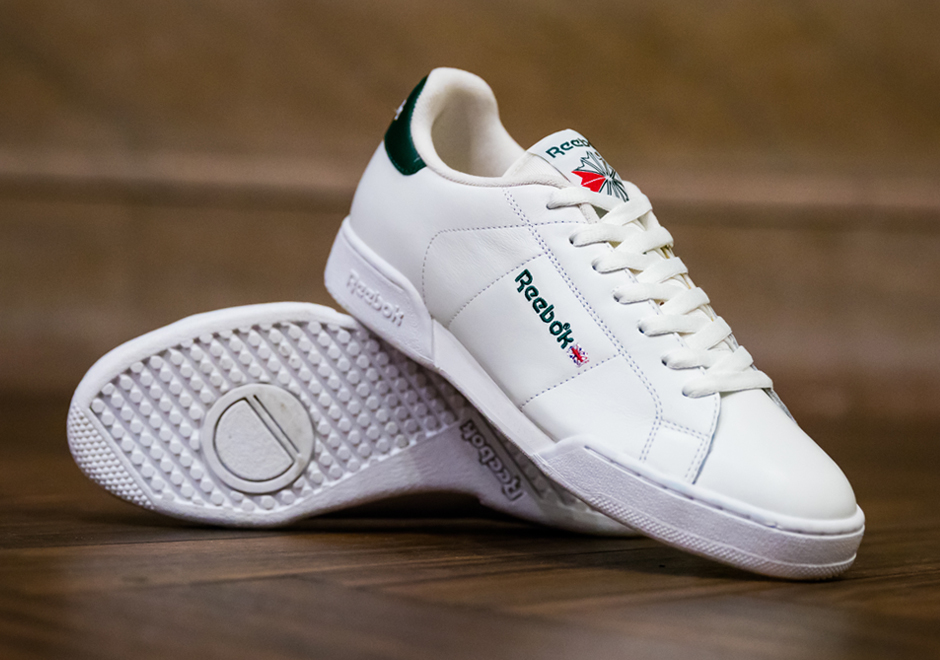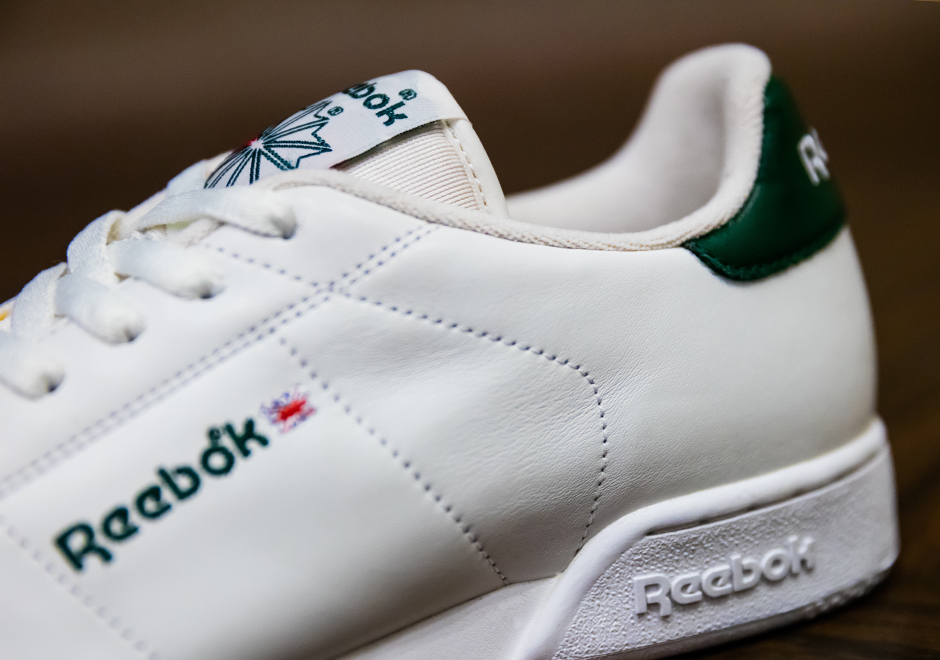 NPC UK
Also launched in 1985, the NPC UK features a similar, but beefed-up design compared to the initial NPC model. The clean garment leather upper is reinforced with a thicker cup sole and a dual-density Di-Tex 107 EVA midsole for ideal cushion on the court.
All four classic tennis sneakers are hitting select Reebok Classic retailers now. Stay tuned to Sneaker News for much more coverage on Reebok's Year of Court.