650482
How Kent Bazemore Got Steph Curry To Sign With Under Armour And Made A Ton Of Money In The Process
This post contains references to products from one or more of our advertisers. We may receive compensation when you click on links to those products. The opinions and information provided on this site are original editorial content of Sneaker News.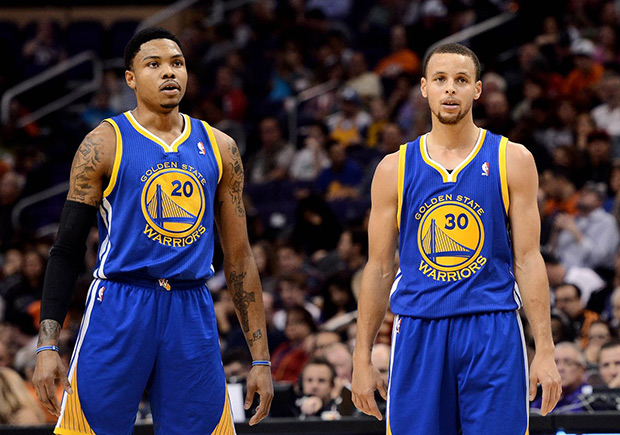 Details of how Steph Curry gave Beaverton the peace sign and hooked up with Baltimore-based Under Armour continue to unfold. Kent Bazemore, an undrafted bench player and teammate of Steph Curry's from 2012 to 2014, signed a deal with Under Armour years ago and would get an endless shipment of UA product to his hearts desire. Steph, on the other hand, was never treated as such by Nike, who only viewed him as part of the "PE" tier, meaning the company wouldn't invest in him much and would only be issued PE colorways of existing models. Bazemore, a phone-in guest on the Dan LeBatard radio show, states that he informally pitched UA to Steph, stating that he'd probably get his own signature shoe and certainly better treatment given his surge into stardom.
The rest is history, of course, and Bazemore went on to blossom his career as he received a larger role with the Atlanta Hawks. He also states that four years ago, he purchased Under Armour stock at $22 a share, and after Curry's explosion and the brand's overall growth, the UA stock has gone as high as $100 a share. In addition, Kent's relationship with Under Armour goes beyond the typical athlete/brand partnership; he's heavily involved with marketing and even devotes time in his offseason to work with the brand. You can hear more on Kent's story below.
Recent Stories