Updated November 10th, 2016: Nike SoHo will not open as planned on November 11th. Read Nike's statement below:
We look forward to bringing New Yorkers the best of Nike at our new Soho store. Due to permitting issues, the store will not open to the general public as planned on Friday, November 11th. We will communicate the new opening date as soon as possible. Scheduled product launches and consumer events are postponed until opening.
Any consumers who were issued wristbands outside the store prior to 9 PM on Thursday, November 10th will still be guaranteed their place in line for styles that were scheduled to drop on Friday, November 11th. In order to guarantee this access, these consumers need to come to the store by 6PM on Friday, November 11th with their wristbands to be informed of next steps and offered a sign of our appreciation. No additional wristbands will be issued. We will provide the new launch date soon.
Today, Sneaker News got an inside look at the all-new NIke SoHo retail store in the heart of downtown, NYC. This five-story retail experience is digitally connected from top to bottom, giving users a true one-on-one shopping experience with the ability to purchase shoes on mobile platforms. This new retail store is an answer to evolving landscape of retail experiences, and Nike is answering the call with an immersive space that brings the best sportswear footwear/apparel on the market using state-of-the-art methods.
Nike SoHo will officially open to the public on Friday, November 11th, at 10AM EST; grab a floor-by-floor breakdown of the store and be sure to check it out for yourself.
Nike SoHo
529 Broadway
Hours: 10AM-8PM Everyday
First Floor – Women's Running/Training

– Nike Mag/HyperAdapt display until shoe auction/launch
– Nike Running Trial Zone
– "Stands" section designed to welcome consumers; offers seating area for live in-store programming with designers, athletes, influencers, etc.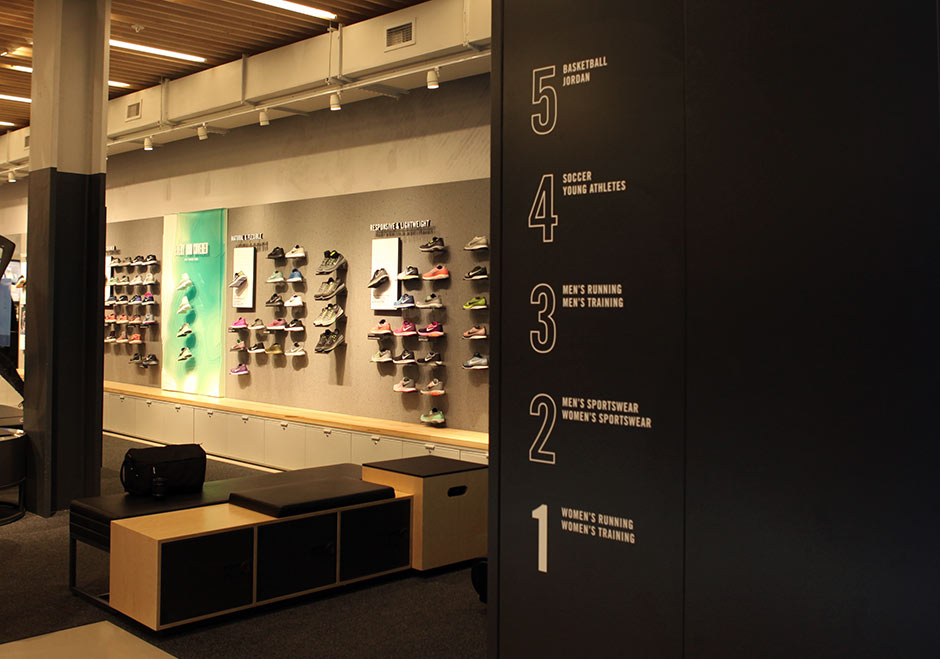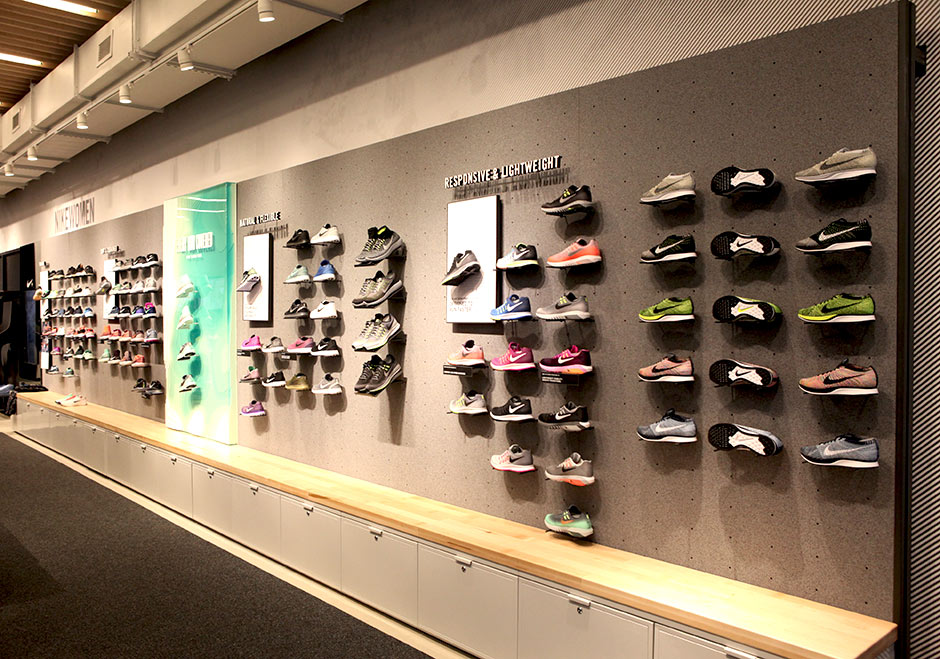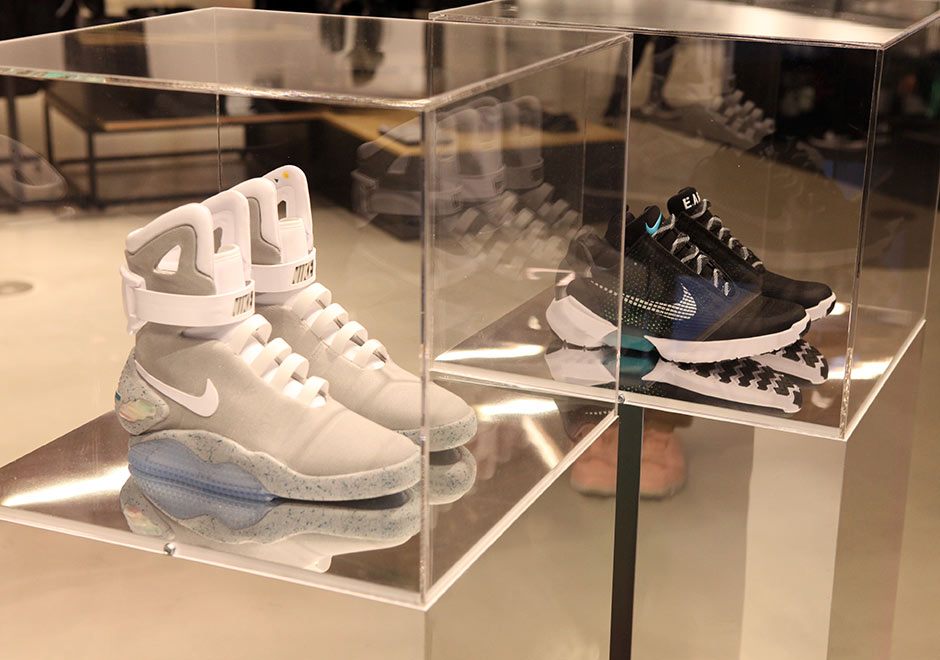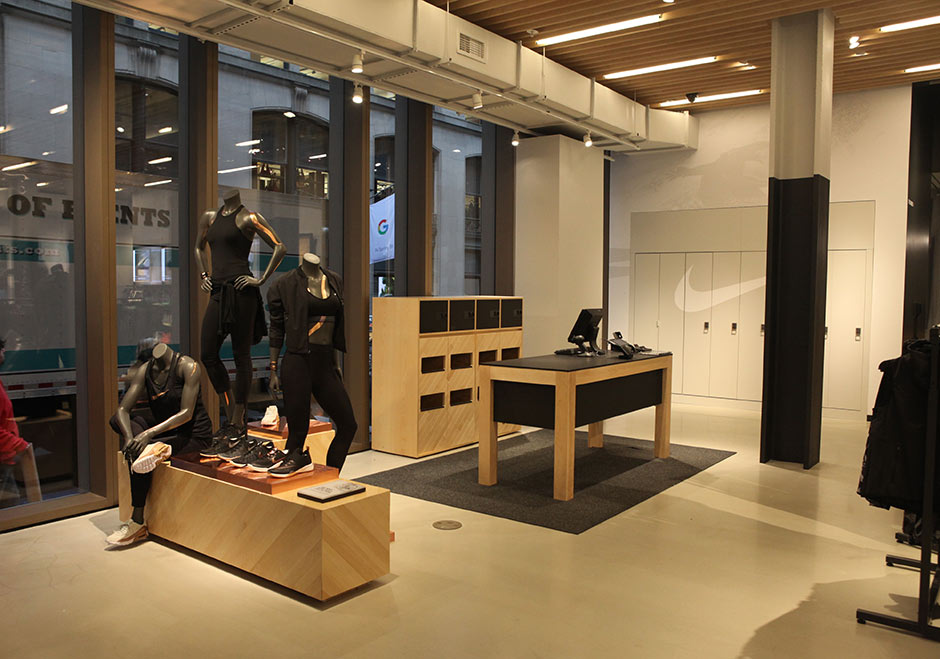 Second Floor: Mens/Womens Sportswear

– Customization section with NYC-specific options for $130
– Largest assortment of Air Force 1s
– Nike "12 Soles" display featuring Space Jams and more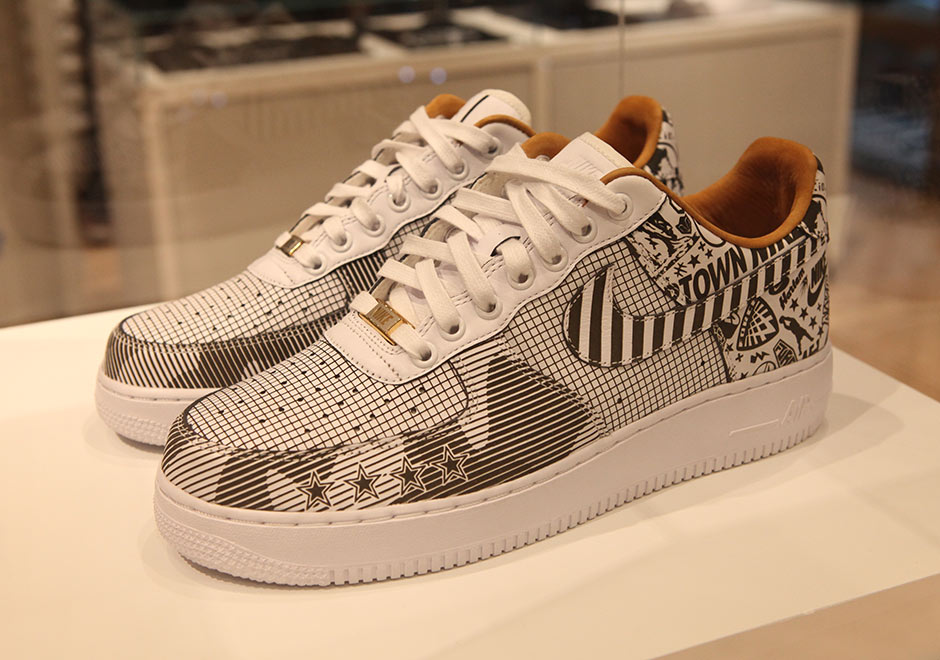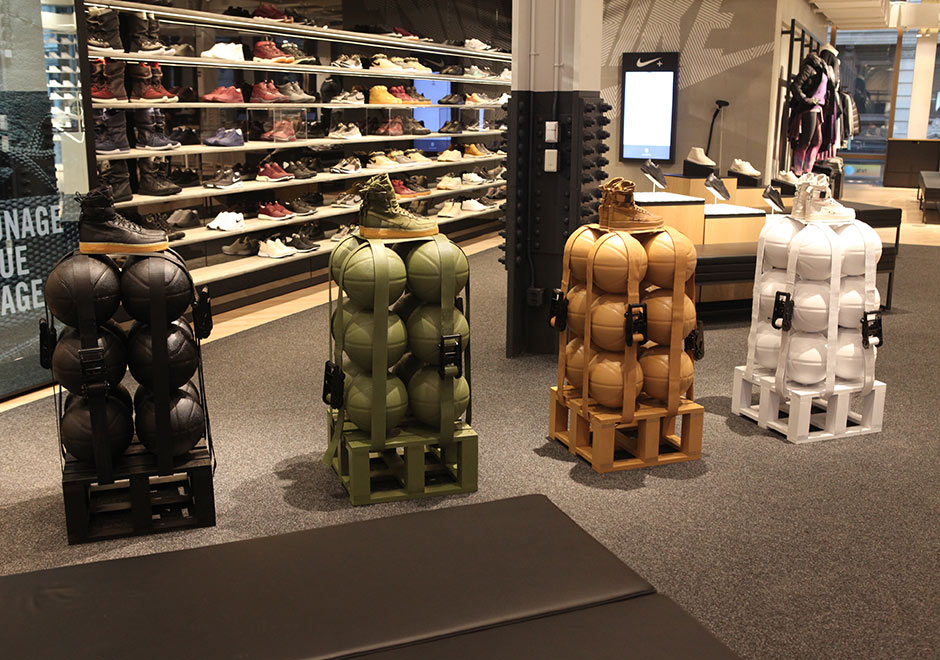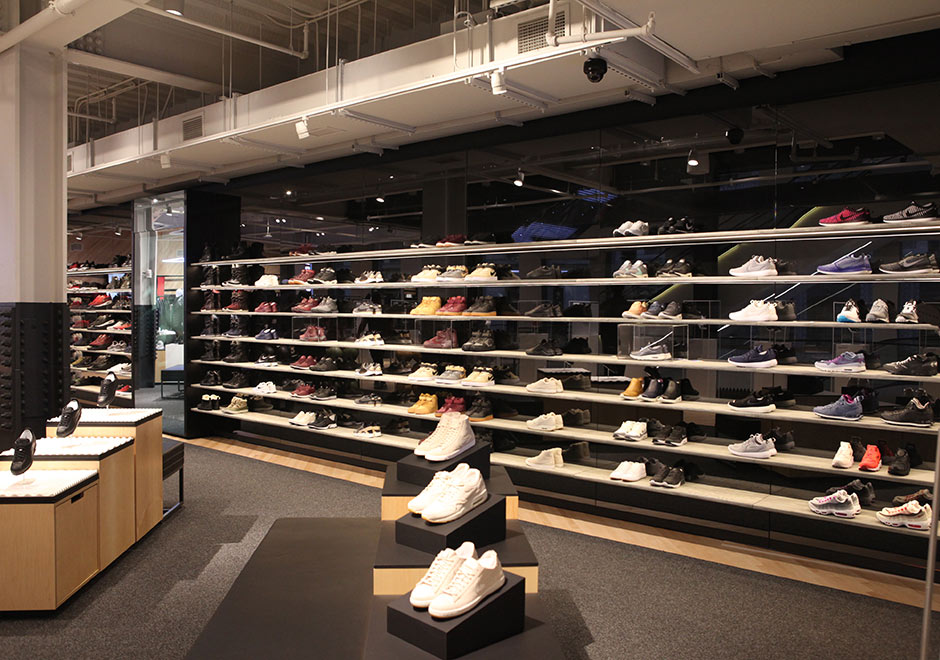 Third Floor: Mens Running/Trainer

– Nike Running Trial Zone with interactive display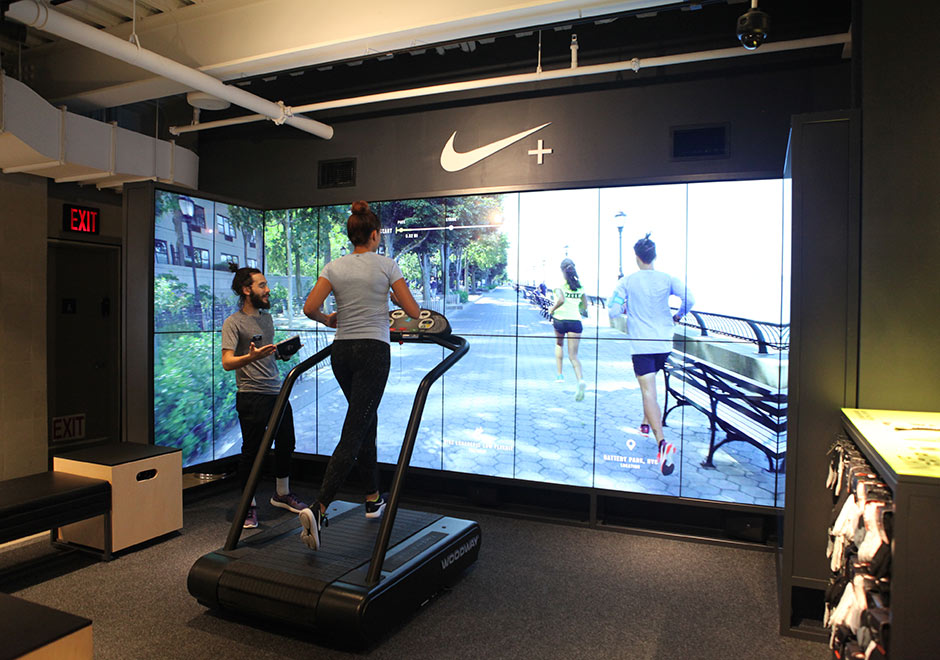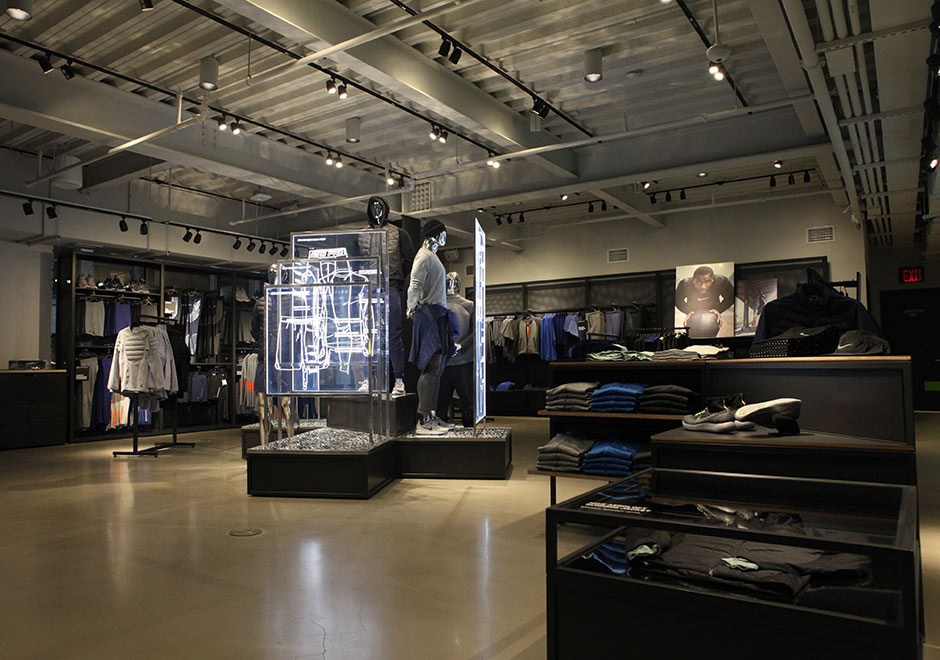 Fourth Floor: Soccer/Young Athletes

– 3-D printed installation
– 400 sq. ft. trial zone encased in glass walls; consumers can test out shoes on turf
– Young Athletes retail section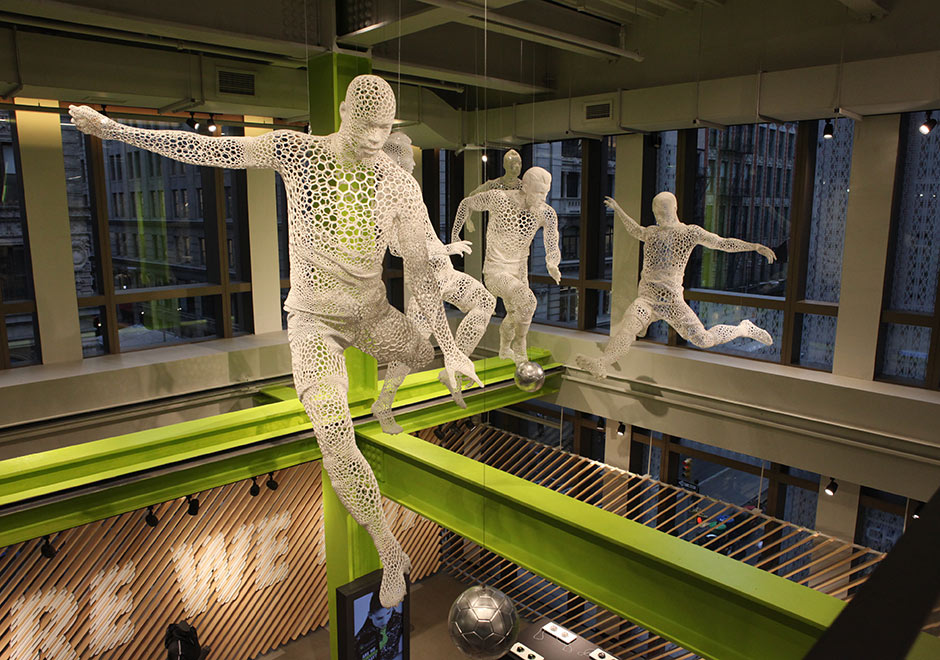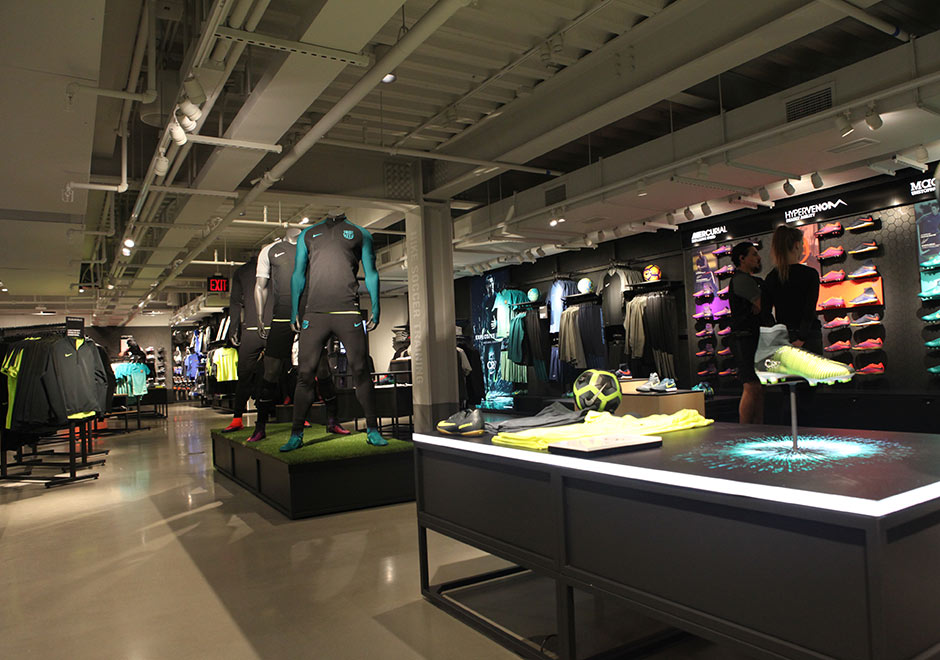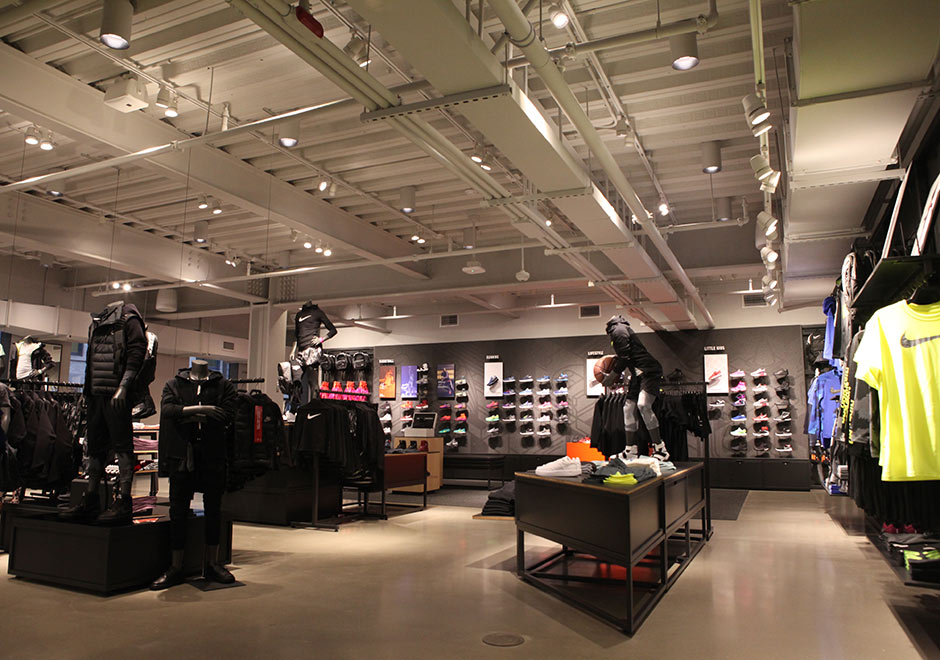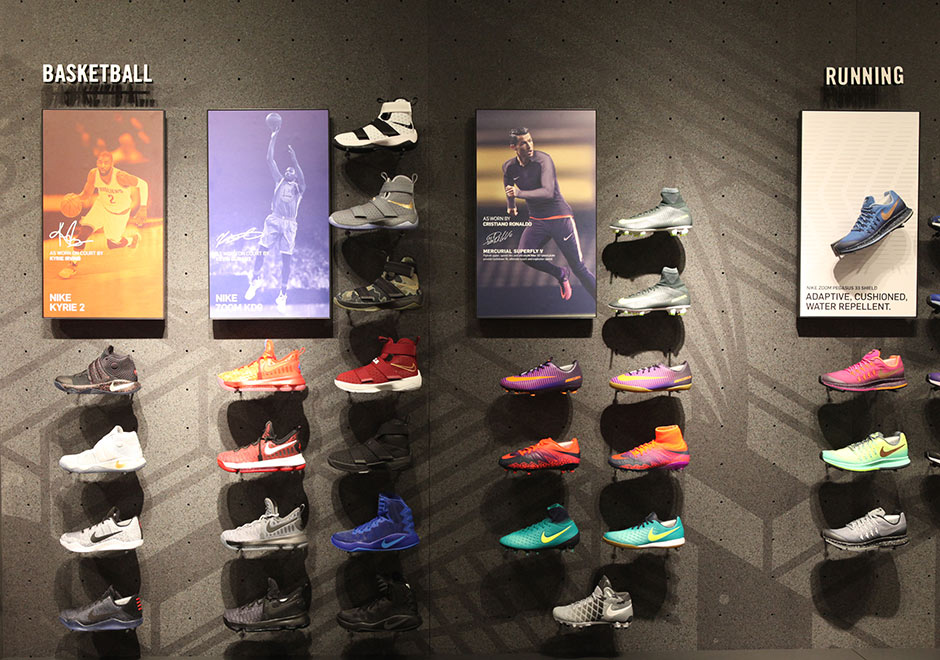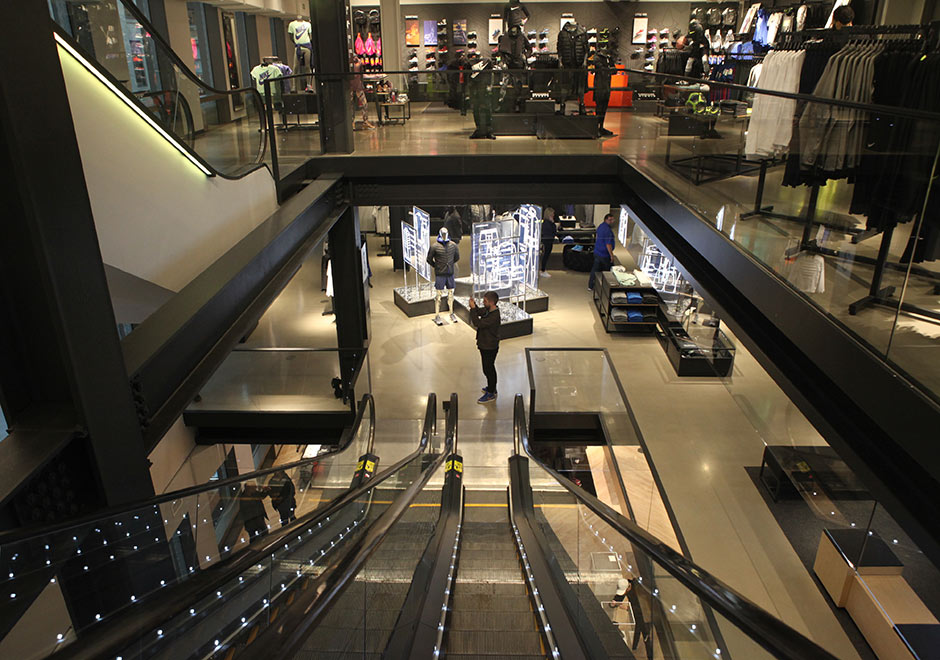 Fifth Floor: Jordan/Nike Basketball

– Complete Jordan/Nike Basketball retail section
– 23-foot high ceilings
– Trial zone to test out shoes for a true in-game feel