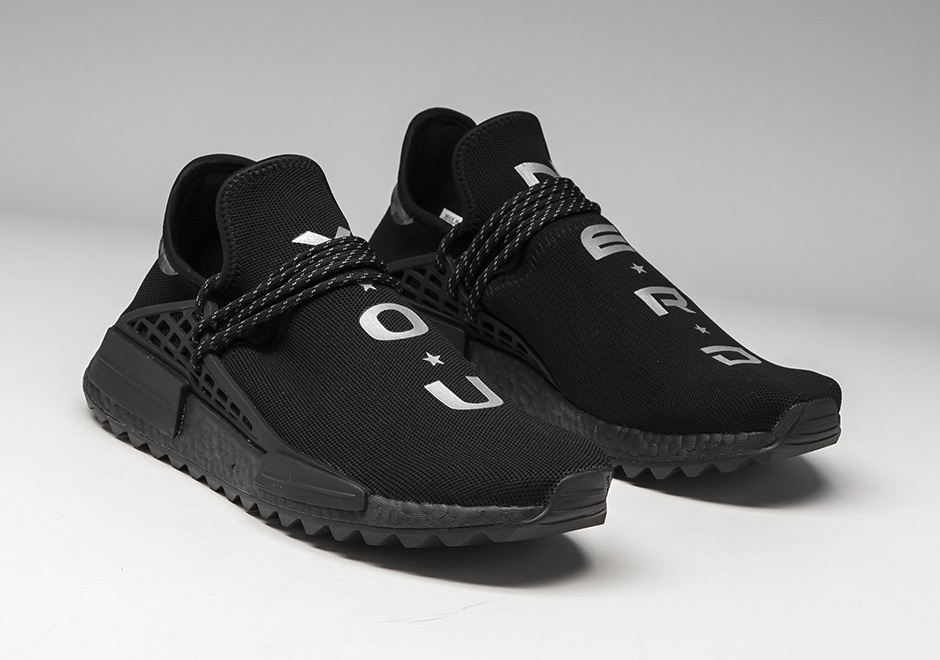 Pharrell had a monumental weekend at Complex Con as he dropped one of the most exclusive releases of the event while his GRAMMY award winning artist's hip-hop/pop band N.E.R.D. hit the main stage. The exclusive release was a brand new installment to the immensely popular NMD Human Race TR line with this clean ode to the aforementioned music group. This beefed up Trail version features the words "YOU" and "N.E.R.D" emblazoned on the upper of the right and left shoe respectively.
With no information having surfaced regarding a wide-scale release it seems as if the potential for copping these at a semi-reasonable price has vanished. However, if you're clamoring for a pair of the N.E.R.D. x adidas NMD Hu Trail and have a lot of money to blow, there are two sizes available now at Stadium Goods for $9,900.
If you can't get the NMD Hu Trail off your mind, then your in luck as four brand new colorways are scheduled to drop this Saturday.