2017 showed us that Nike was not afraid to let loose with its icons. The Air Jordan 1 and Air Force 1, inarguably the two most significant sneakers in the history of the brand, were the center of some radical reinterpretations by the likes of Virgil Abloh, Travi$ Scott, and several more creatives in the fashion/pop-culture space. In continuing this exploration of "1s", Nike's footwear director Andy Caine, who worked closely with Virgil on "The Ten", looked within its walls and tasked fourteen women across the brand's footwear design team with a challenge that very few in history get to attempt on a scale much larger than what's been done in the past.
Caine tapped Georgina James to lead the group, which includes Marie Crow, Magnhild Disington, Jacqueline Schoeffel and Chiyo Takahashi from color and material, along with footwear designers Shamees Aden, Reba Brammer, Melusine Dieudonne, Jin Hong, Angela Martin, Kara Nykreim, Marie Odinot, Louisa Page and Jesi Small. Perhaps the wildest aspect of this assignment was that this dream team had to knock out ten designs…in two weeks.
There's more to this story on Nike News, but what resulted were five different Air Force 1s and five different Air Jordan 1s inspired by the explorer, lover, sage, rebel and jester, each creation is colored up in a crisp white. See all ten below and stay tuned for the release of the entire collection on February 7th.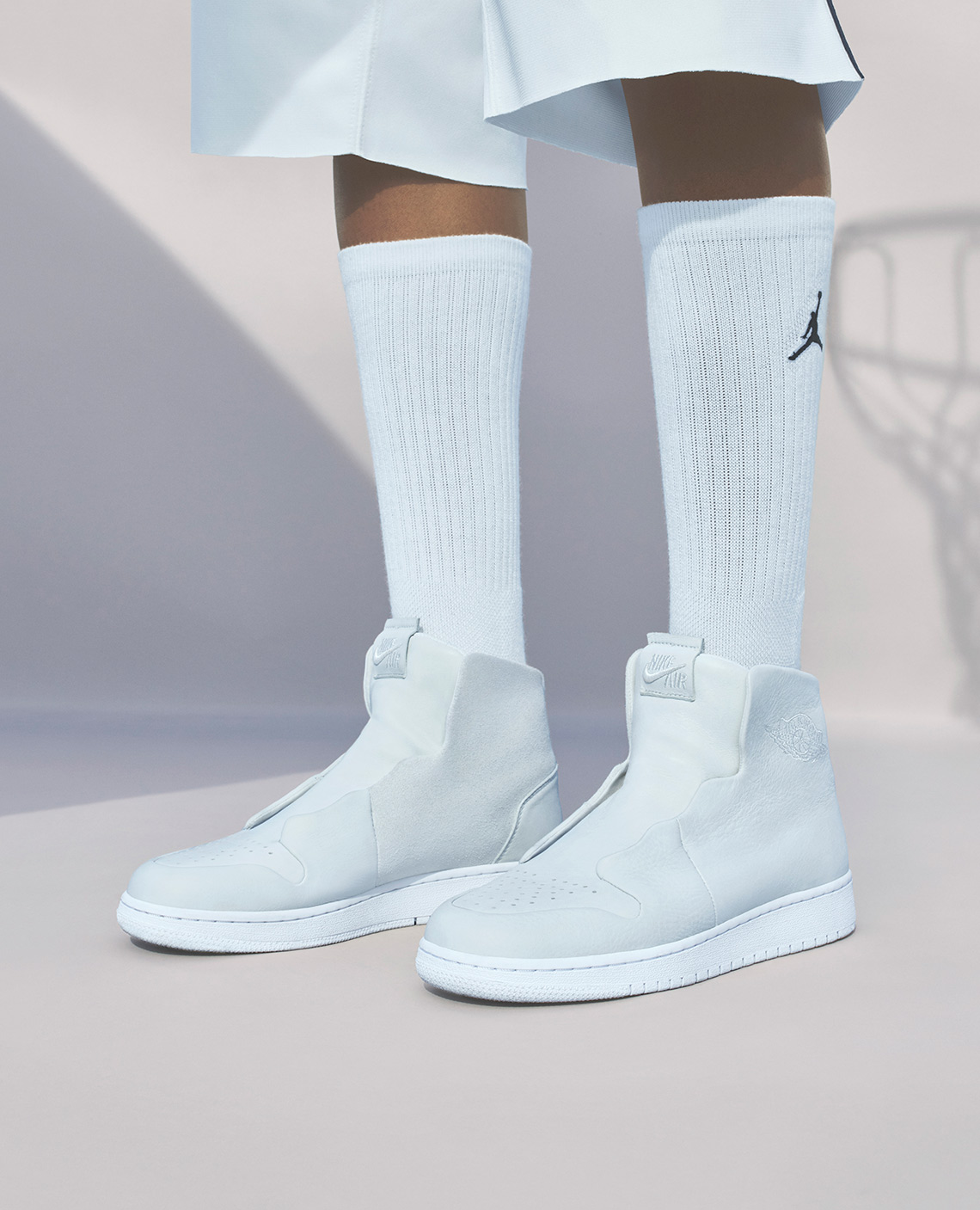 Air Jordan 1 "Sage"
Air Jordan 1 "Lovers"
Air Jordan 1 "Jesters"
Air Jordan 1 "Explorers"
Air Jordan 1 "Rebels"
Air Force 1 "Sage"
Air Force 1 "Lovers"
Air Force 1 "Jesters"
Air Force 1 "Explorers"
Air Force 1 "Rebels"