767557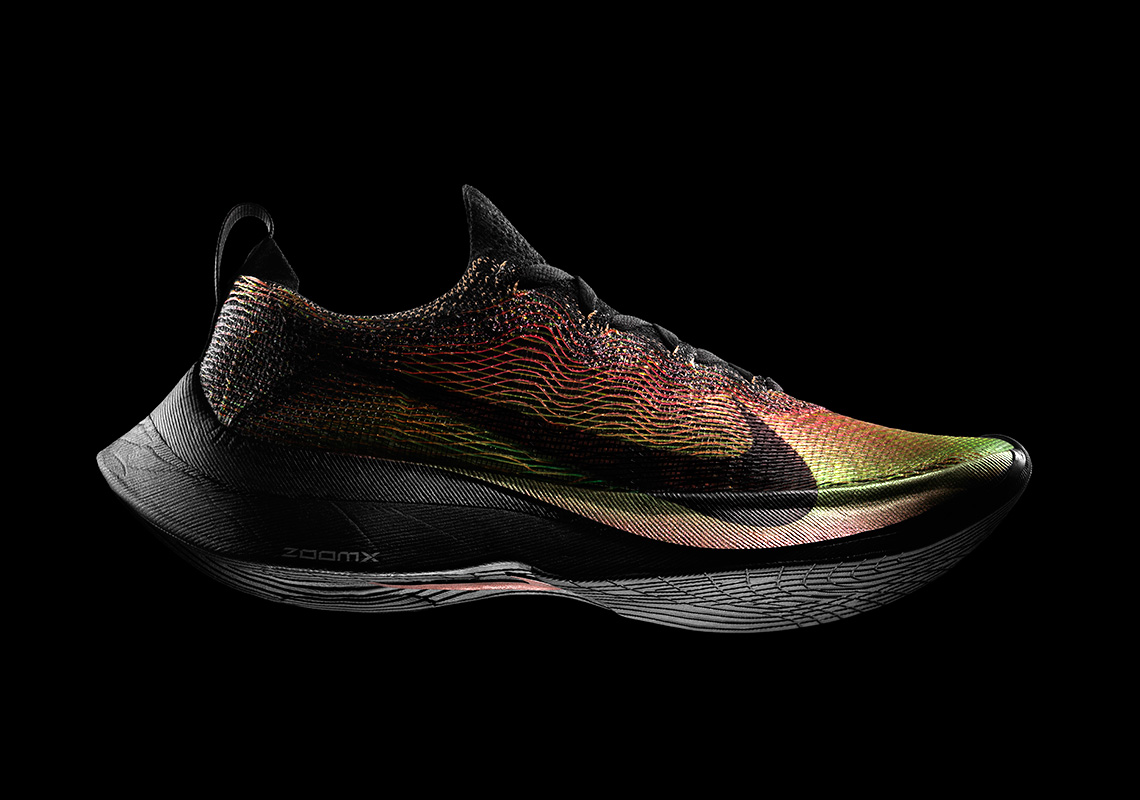 Nike Introduced FlyPrint, The First 3-D Printed Textile Upper In Sneaker History
This post contains references to products from one or more of our advertisers. We may receive compensation when you click on links to those products. The opinions and information provided on this site are original editorial content of Sneaker News.
When Nike's Flyknit technology debuted in February 2012 on the Flyknit Racer, it was nothing short of a marvel. A woven synthetic yarn that could bend and flex with your foot, providing support and comfort while cutting precious ounces off your shoes, it was a truly amazing moment in footwear material design history, and the evolution of Nike's textile design is now continuing with the recent announcement of their new FlyPrint technology, the first 3-D printed textile upper in sneaker history. Created through a process called solid deposit modeling (or SDM for short), FlyPrint is created when a TPU filament is unwound from a coil, melted, and laid down in layers to create a supportive shoe upper. Nike's designers are also able to translate data from their athletes like world-record holding marathon runner Eliud Kipchoge into the new textile's geometries, create the ideal composition for the material, and fuse that material with both Flyknit and Flywire, completely eliminating the need for any glue or seams to create some of their most lightweight, supportive distance running shoes ever, 11kg lighter than the already-featherweight Zoom Vaporfly Elite.
As the shoes are 3D printed, there is no frictional resistance between the woven yarns, and the shoes can also be constructed faster than ever: Nike stated that their prototyping is 16 times quicker than any previous manufacturing method. This makes a shoe produced with FlyPrint technology a triple threat: The shoes can offer the highest-quality design with the greatest benefits for their athletes in the shortest time period possible. The new FlyPrint technology will debut on the Zoom Vaporfly Elite Flyprint April 22nd, when Eliud Kipchoge will wear them for a marathon in London. A limited release of the futuristic sneakers will be available in London through the Nike app that weekend. There's no official release dates or pricing info for any other FlyPrint sneakers just yet, but as it's set to be the leading technology for Nike's distance running initiatives in 2018 and beyond, you can expect to see more info on the tech and the shoes it will adorn soon.
Nike Zoom Vaporfly Elite Flyprint
Release Date: April 22, 2018 (London only)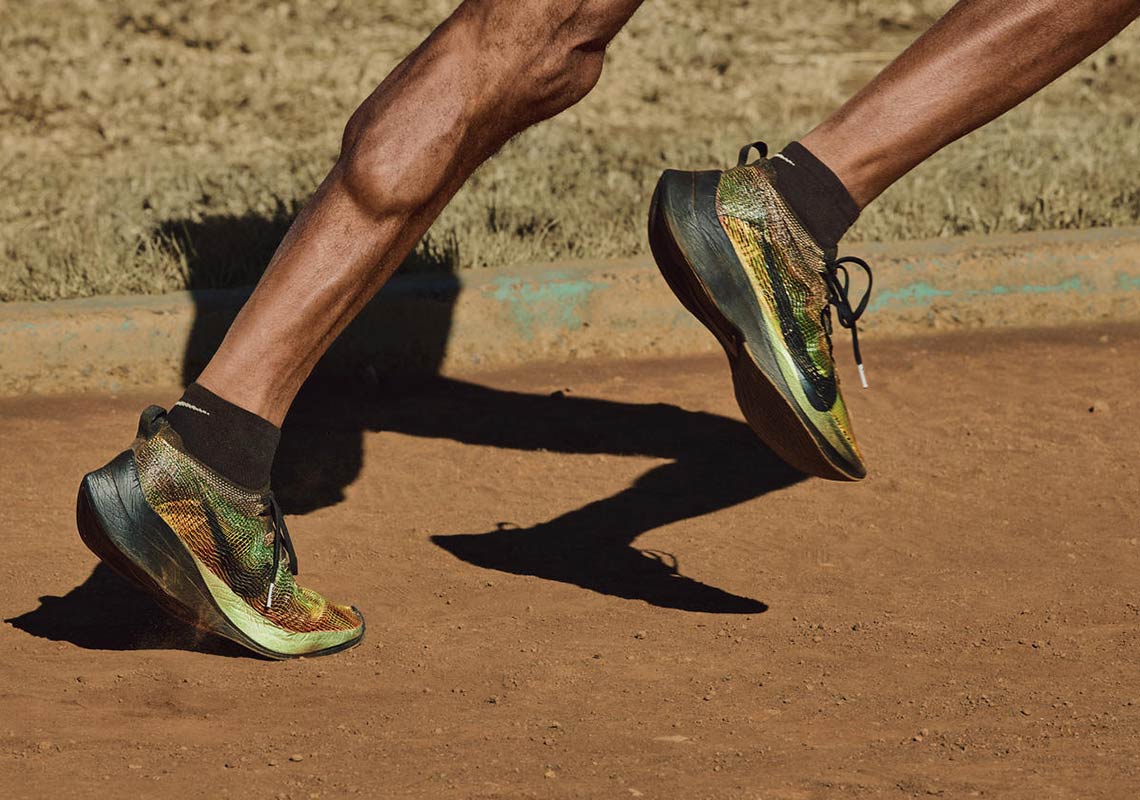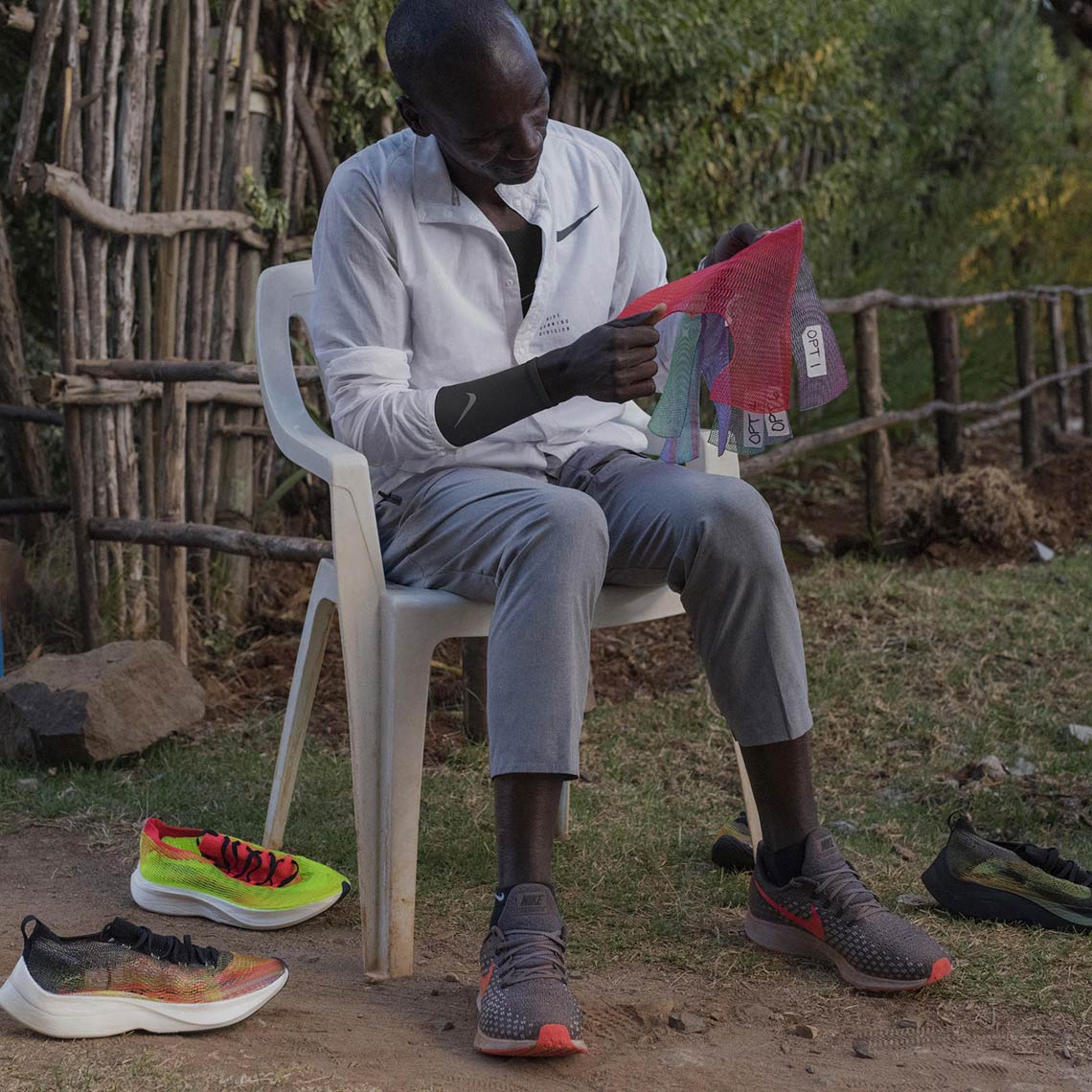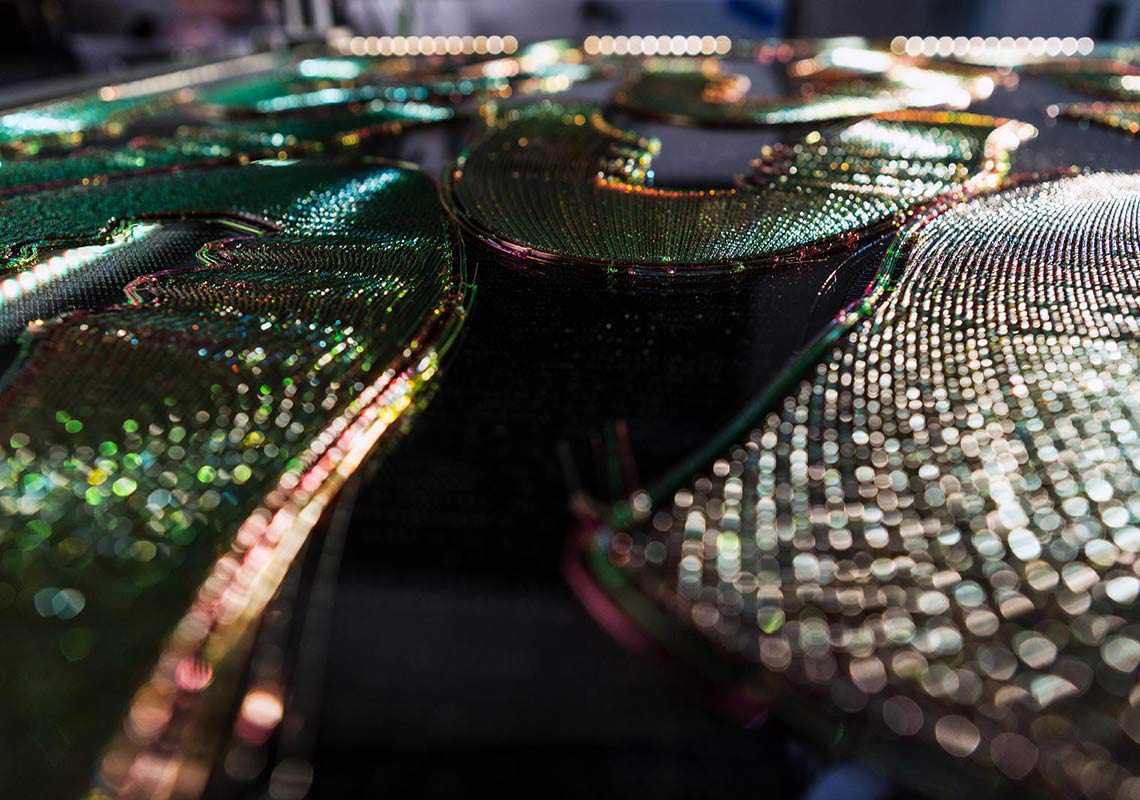 Recent Stories