788084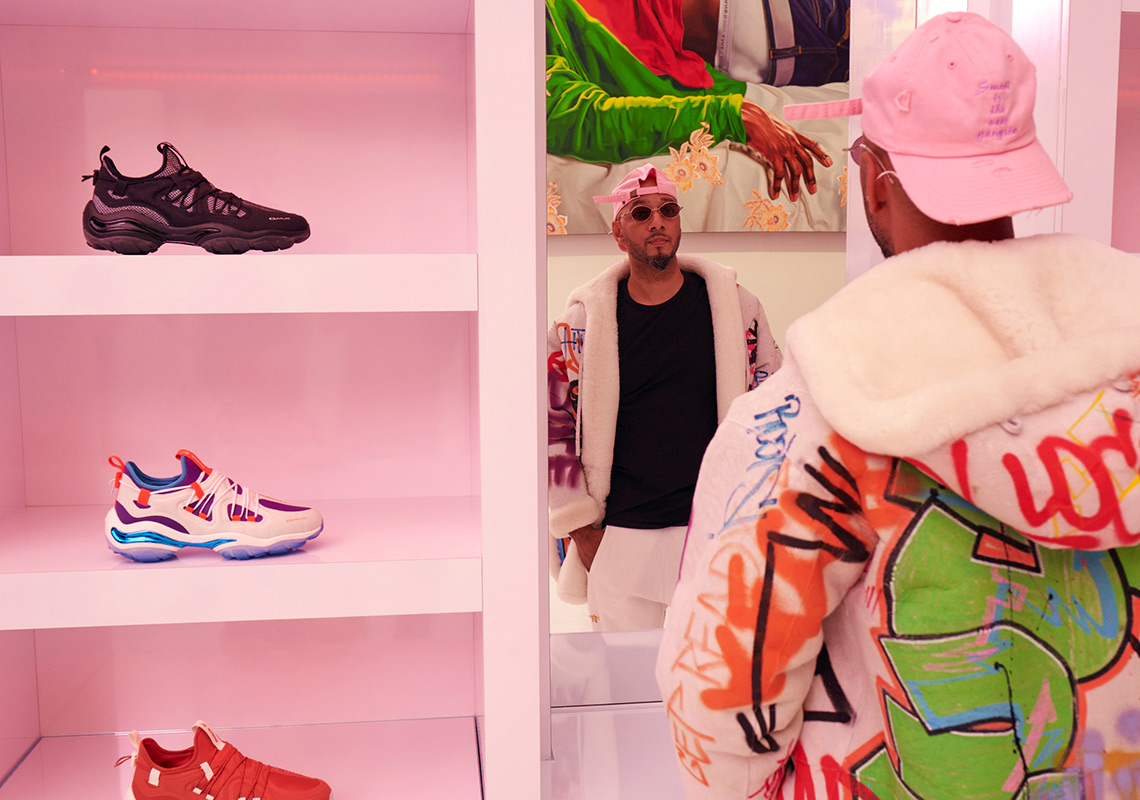 Reebok and Swizz Beatz Release The DMX Series 2000
This post contains references to products from one or more of our advertisers. We may receive compensation when you click on links to those products. The opinions and information provided on this site are original editorial content of Sneaker News.
Reebok has a storied history of rapper collaborations. From G-Unit and Jay-Z in the mid-00s, to Kendrick Lamar and Rick Ross this decade, the British brand has always demonstrated a propensity to work with creatives and artists, and one of their longest-tenured relationships has been with Swizz Beatz. The legendary producer/rapper has lent his refined touch to Reebok models both classic and new, and has now undertook his most ambitious collaborative footwear project yet: curating the launch of a brand-new silhouette.
The SwizzBeatz 2018 DMX Series 2000 features an instantly noticeable abstract and disruptive aesthetic, which falls perfectly in line with Swizz's curated vision. The legendary producer stated "I wanted to do something with Reebok that was different than what we've done together in the past. I wanted to celebrate the "disrupters" aka the Disruptive Kind on all levels" while discussing the new silhouette. That disruptive aesthetic the legendary producer nodded to is reflected with the shoe's neoprene upper, abstract lacing system, and bold chunky midsole featuring pearlescent detailing and DMX cushioning. The DMX Series 2000 retails for $140 and is available now on Reebok.com in a chalk white with bright retro-colored accents. The striking "Mars Dust" colorway (pictured above), is also available at Finish Line.
Reebok DMX Series 2000
AVAILABLE AT Reebok
$140
Color: Chalk/White/Royal Orchid/California Blue
Style Code: CN3813
Reebok DMX Series 2000
AVAILABLE AT Finish Line
Release Date: August 3, 2018
$140
Color: Mars Dust/Chalk
Style Code: CN3815
Recent Stories