811141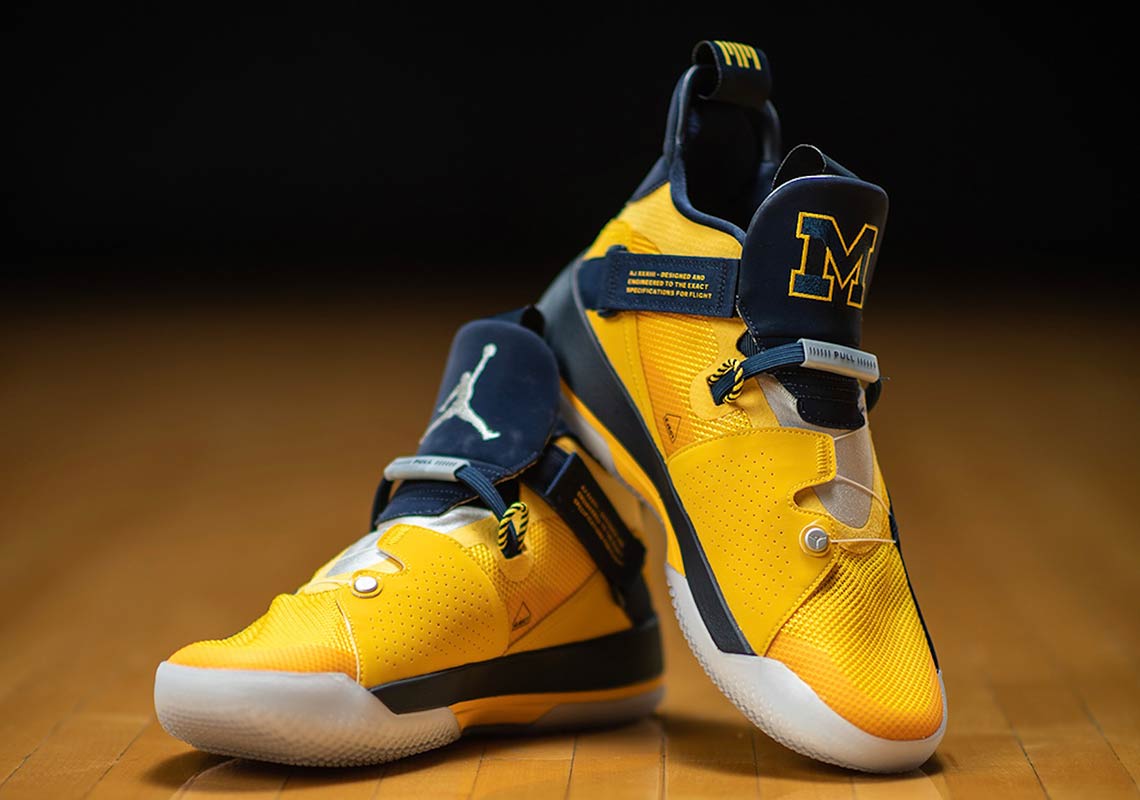 Air Jordan 33 College PEs Unveiled For Opening Night
This post contains references to products from one or more of our advertisers. We may receive compensation when you click on links to those products. The opinions and information provided on this site are original editorial content of Sneaker News.
With opening night of the college basketball season officially upon us, hope springs anew for teams across the country. A new season means new opportunities, new teammates, and of course, new footwear. Jordan Brand programs Michigan, North Carolina, Marquette, and Georgetown are among the squads tipping their seasons off tonight, and they'll do it in style as the Jumpman has blessed each of them with new PE-edition Air Jordan 33s.
Michigan's special pairs boast either a maize yellow base with navy accents or a navy base with maize accents, while UNC's duo of kicks call upon carolina blue/white & white/carolina blue makeups. Marquette has received a white/navy colorway with intricate light blue and gold accents, a perfect match for their unique striped jerseys. Georgetown is not to be outdone either, as they've been given both grey/navy and grey/grey colorways, accompanied by special retro-styled jerseys. Even their iconic grey undershirts have received a special makeover, with printed Jordan 33s appearing on the sleeves. Each and every PE also boasts school-specific embellishments, as the left tongue's Jumpman logo is replaced by an embroidered team graphic. Check out all six of the new PEs below, and be ready for several more special school-specific kicks to surface through the course of the season.