821023
Despite not being the first pick by more modern sneakerheads, Asics has managed to hold onto relevance in an adherence to their core silhouettes, at times pulling from the Japanese brand's deeply rooted history. Though receiving high praise by way of their performance models, the tiger laden flags have previously crossed the feet of many at the peak of the retro runner craze. 2018 proved to be the most interesting year, however, as notable designers and retailers entered the fray with a complete upheaval of what is usually expected in terms of collaborations.

While the Japanese sportswear brand's relative decline from its apex can't really be denied, they've been able to grab our attention with some much-awaited re-issues and perhaps the most underrated collab-based capsules of the year. Could their strong finish spell out a much more promising 2019? With footwear trends still firmly entrenched in the 90s runner aesthetic, the brand needs to maximize its sweet spot to regain their once potent grasp on the shoe game.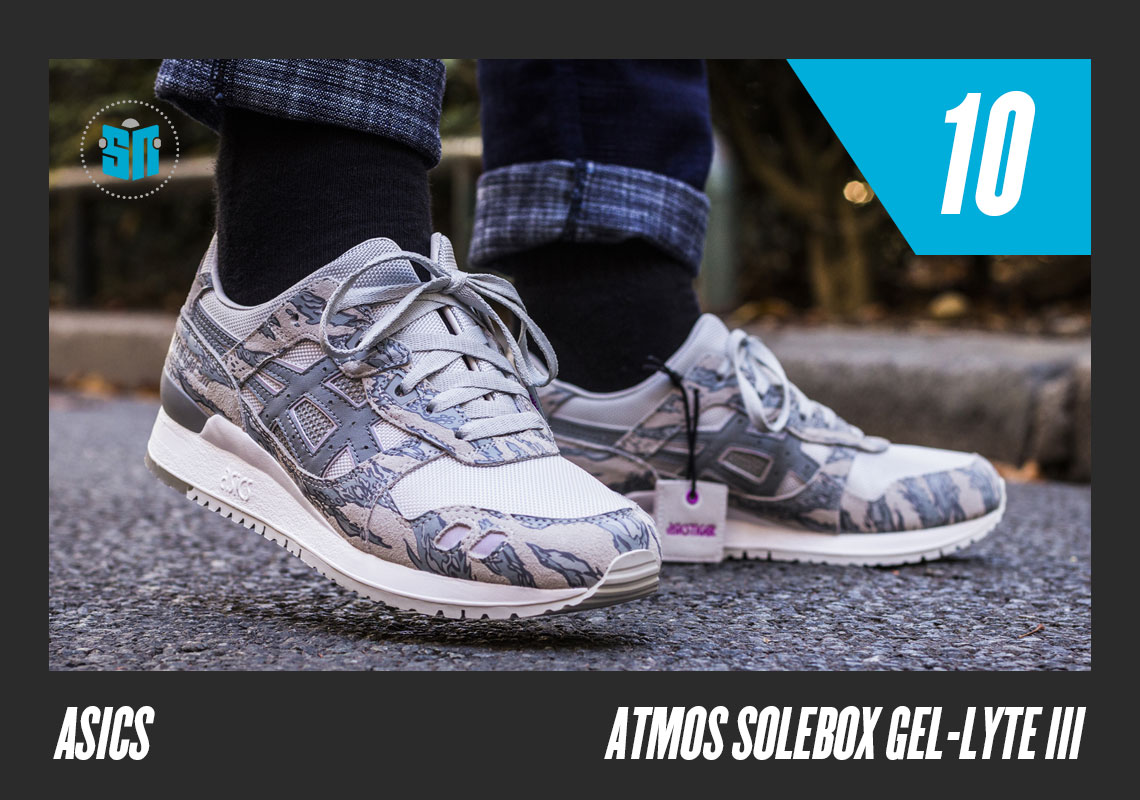 10. Atmos x Solebox x Asics GEL-Lyte 3 Tiger camo — and many variations of the military pattern — are found often in sneaker culture, with the Atmos and Solebox GEL-Lyte 3 acting as a lesson on how to implement it effectively.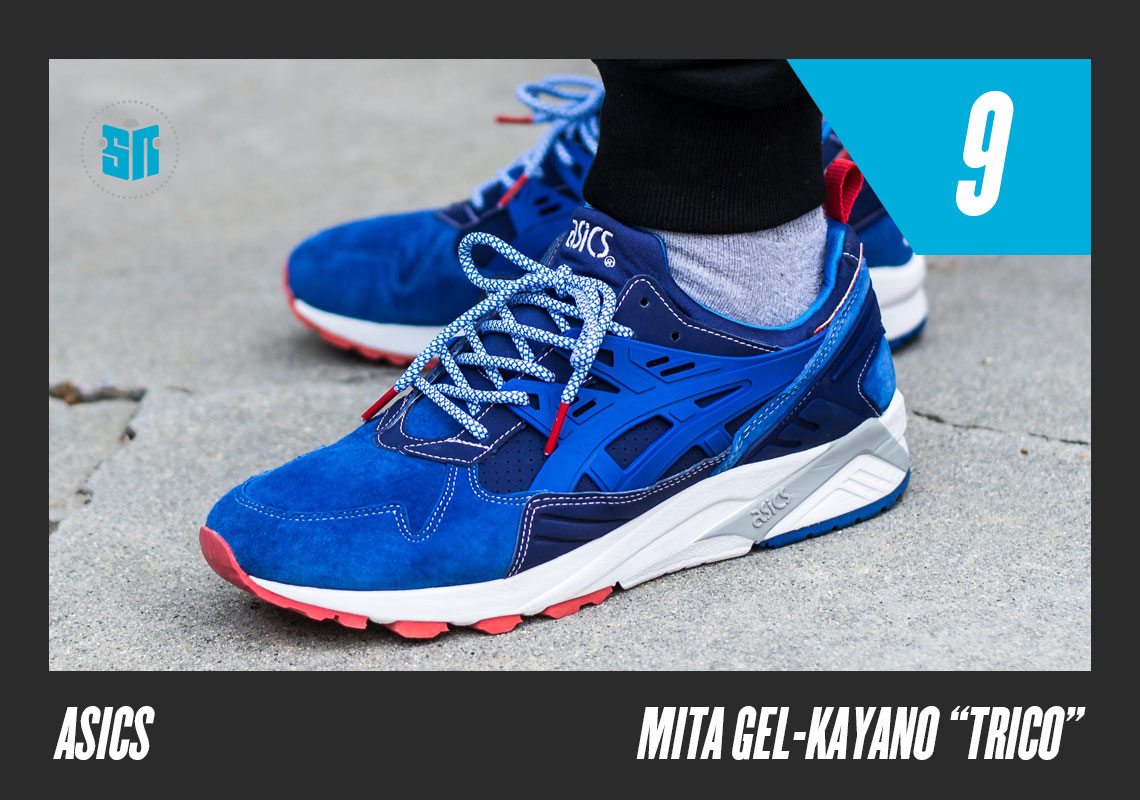 9. mita x Asics Trico Pac Standing as arguably one of the longest-running partnerships Asics holds today, mita's Trico-colored pack serves as a fitting addition to what they've masterfully done since the beginning.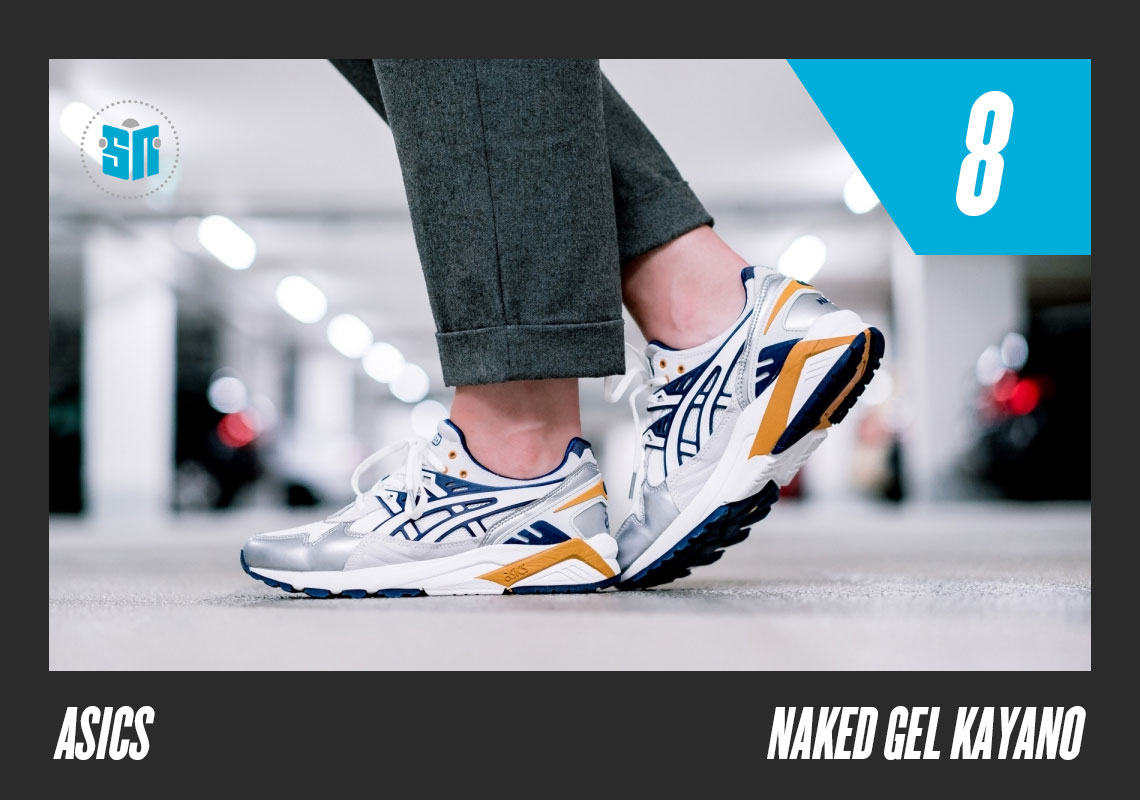 8. Naked x Asics GEL Kayano While women are often overlooked throughout much of sneaker culture, Copenhagen-based label Naked has tasked itself with honoring their steel-clad strength.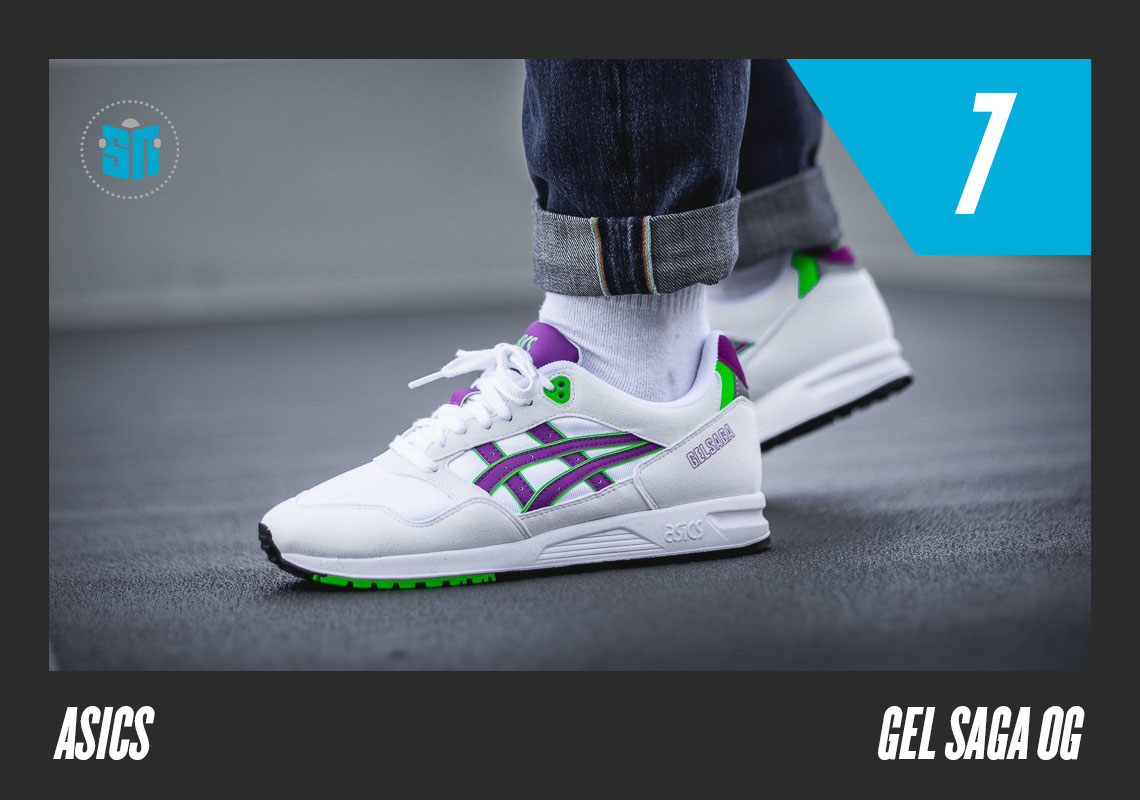 7. Asics GEL Saga Retro Though the aforementioned OG Kayano is easily the most recognizable, the GEL Saga Retro deserves its due for preceding what has become an interesting trend for the brand. With Footpatrol donning it its own inspiration, the model has surely revealed its untapped potential.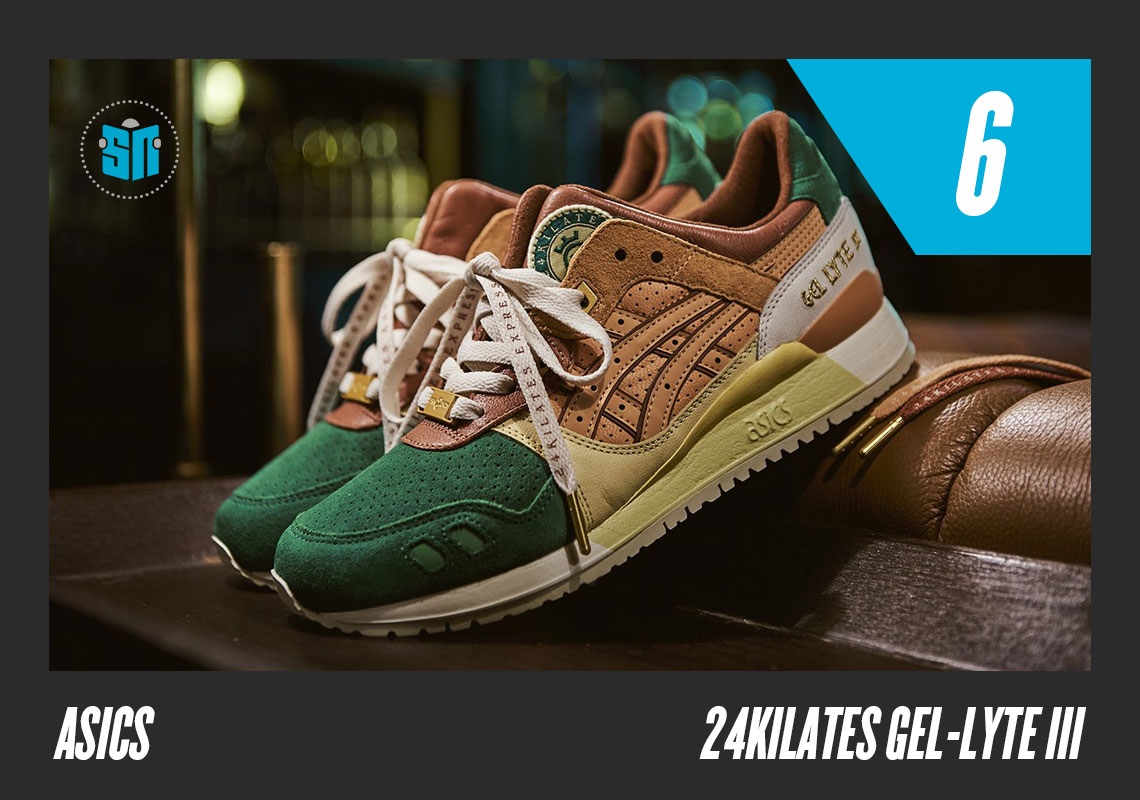 6. 24 Kilates x Asics GEL-Lyte 3 Trains and sneaker don't often mix, though 24 Kilates thought far outside of the box to infuse the scenes surrounding the railway that connects its many outlets.


5. Afew x Beams x Asics GEL-Lyte 3 "Orange Koi" Done up in orange this time around, the Koi-inspired toolings by AFEW back in 2015 make a stunning return though now with Japanese retailer BEAMS along for the ride.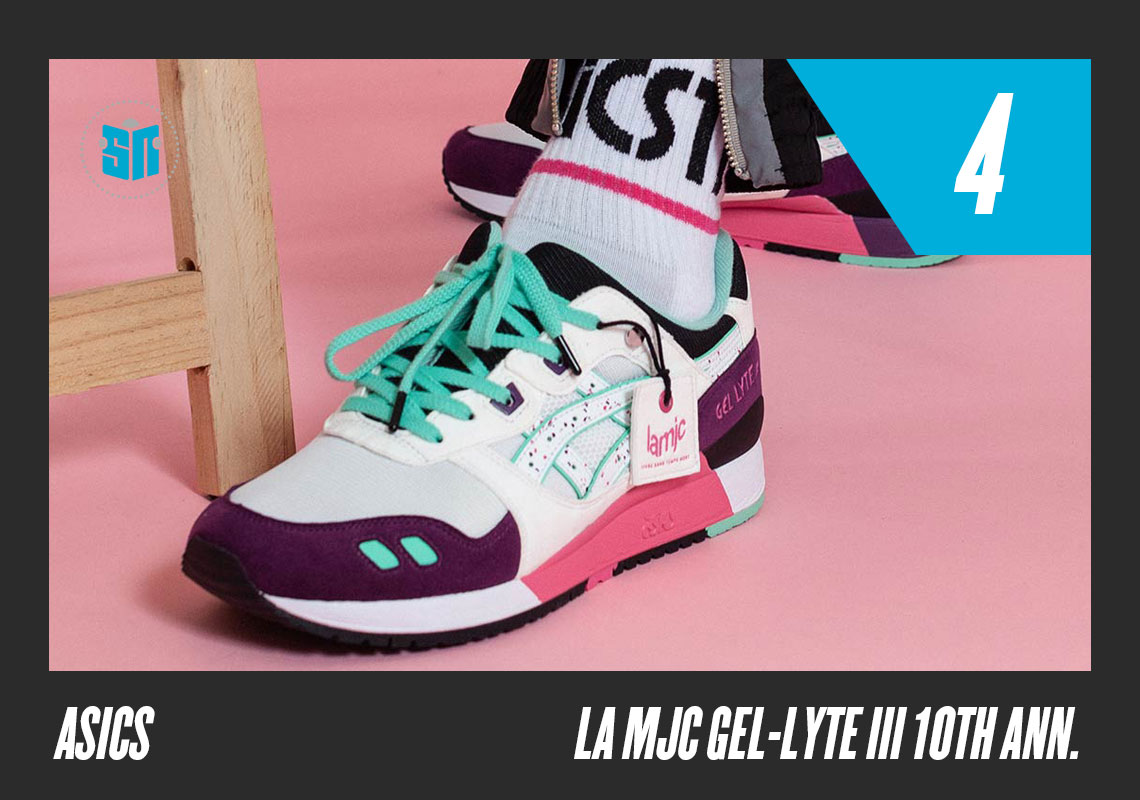 4. LA MJC x Asics GEL-Lyte 3 While not technically originated in 2018, the La MJC GEL-Lyte 3's celebrated the 10th anniversary of the unfounded partnership in the most fitting way possible.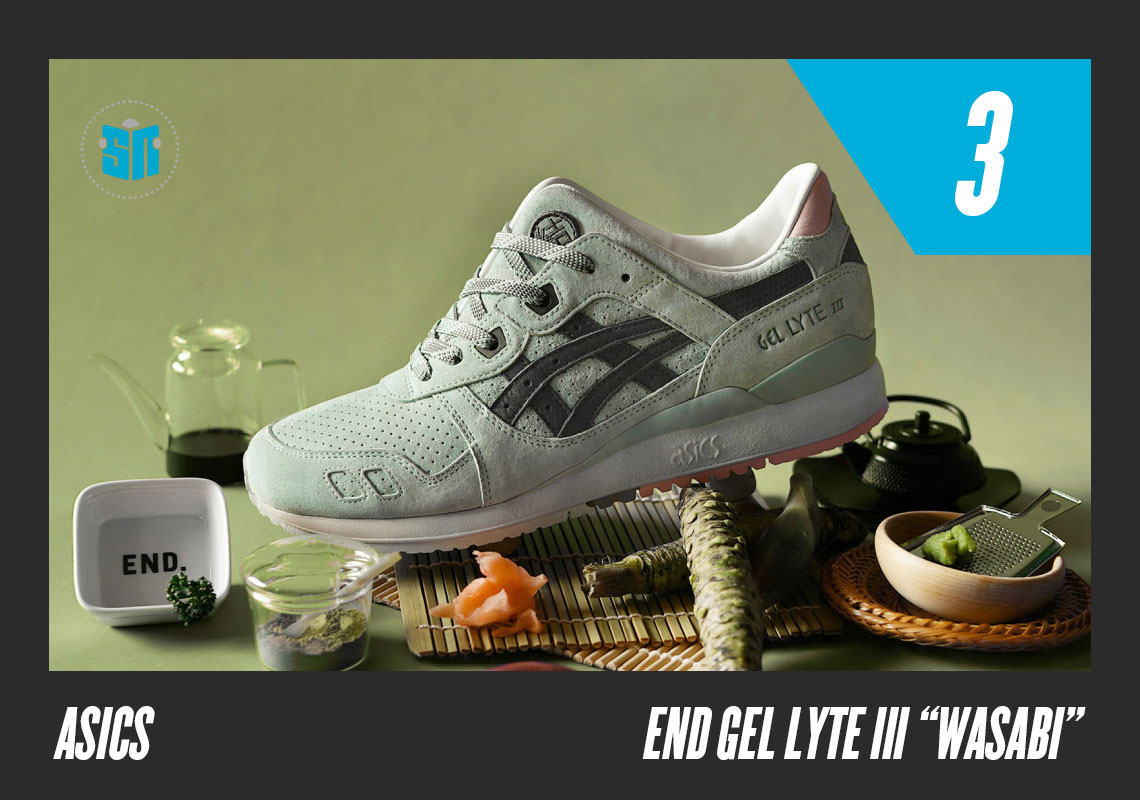 3. END x GEL-Lyte 3 "Wasabi" Food inspired colorways have surely been around for the better part of a decade, though it largely died down throughout much of 2018. With END's wasabi-hued GEL-Lyte 3 breaking up that null, it perfectly exhibited what one can do in the way of presentation and storytelling.


2. Asics GEL Kayano 5 OG History often repeats itself — especially in 2018 — as many models of old have risen from the ashes to sit strongly alongside more modern releases. Arriving at time of dad shoes and bulky silhouettes, the Kayano 5 OG made an appropriate comeback while bringing one of the most iconic footwear line-ups back to its roots.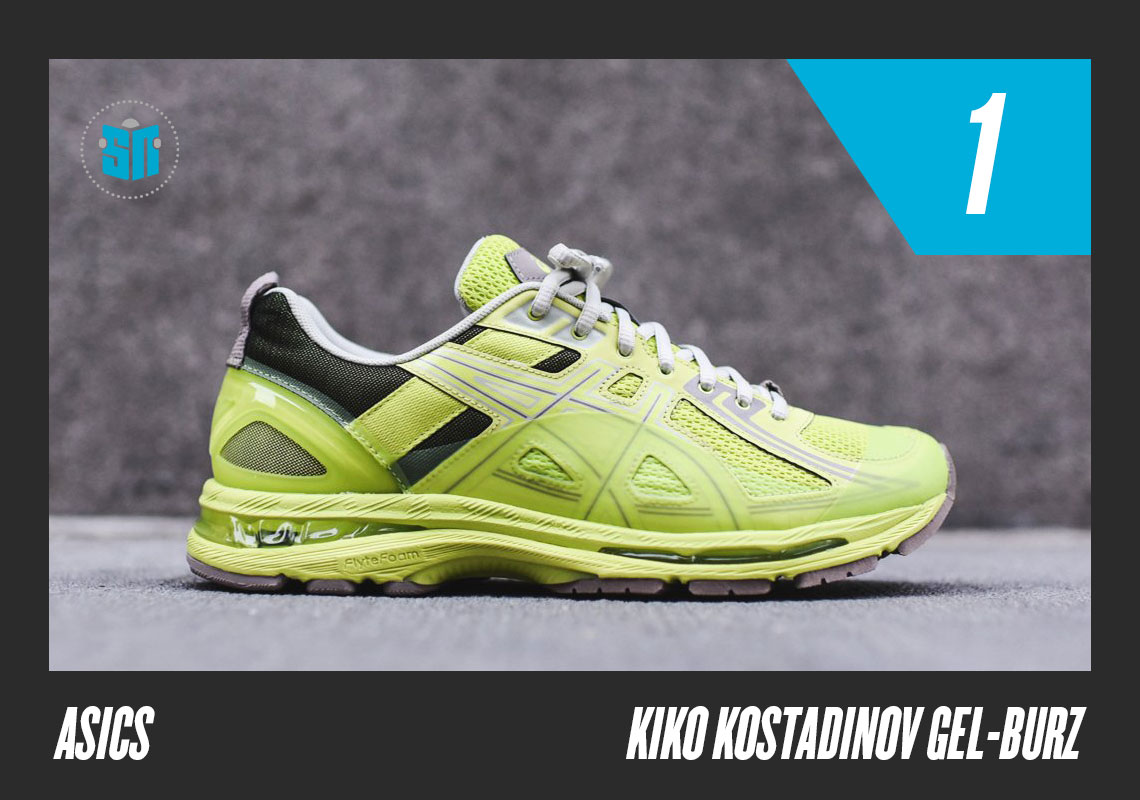 1. Kiko Kostadinov x Asics Not many collaborators take it upon themselves to craft brand new silhouettes, though burgeoning menswear designer Kiko Kostadinov took a front seat in the overall process to usher in his ever-impactful Gel-Burz 1 and 2 as well as the newest Gel-Delva. Fusing performance elements with lifestyle ideologies, the rising multihypenate has made quite an impact on the Asics brand as a whole while spawning trends across almost all fashion subcultures.


Recent Stories