Some basketball players go around their opponents, some go through their opponents, and some soar over them, provoking helpless slack-jawed gazes from their earthbound defenders. Nike's new AlphaDunk is created for prolific leapers who'd rather float through the air than skitter across the court, and it's got all the tech to become every high flyer's favorite shoe. With its DNA rooted in the classic Hyperdunk line, the AlphaDunk is lightweight, responsive without being reactive, and fast. However, these key points don't sacrifice any durability to achieve their goal — it's plenty tough enough to bang in the paint for the full 48 as well.
Upon first glance, the most eye-catching detail is unquestionably the double-stacked Zoom Air unit that sits under the entire forefoot. This generous helping of the Swoosh Brand's most responsive cushioning tech is in fact the highest height for Zoom ever, and it's created to generate momentum on a leaper's initial gather, provide a stable base during takeoff, and offer a soft landing, no matter how rough and rugged the flight to the rim may be. "The AlphaDunk began from a study in jump height," said Ross Klein, Senior Creative Design Director for Nike Basketball. "We began to consider what would happen if we bring our most responsive technology, Zoom Air, to the entire forefoot to cover the full motion of a jump, from load to launch. What could it do?"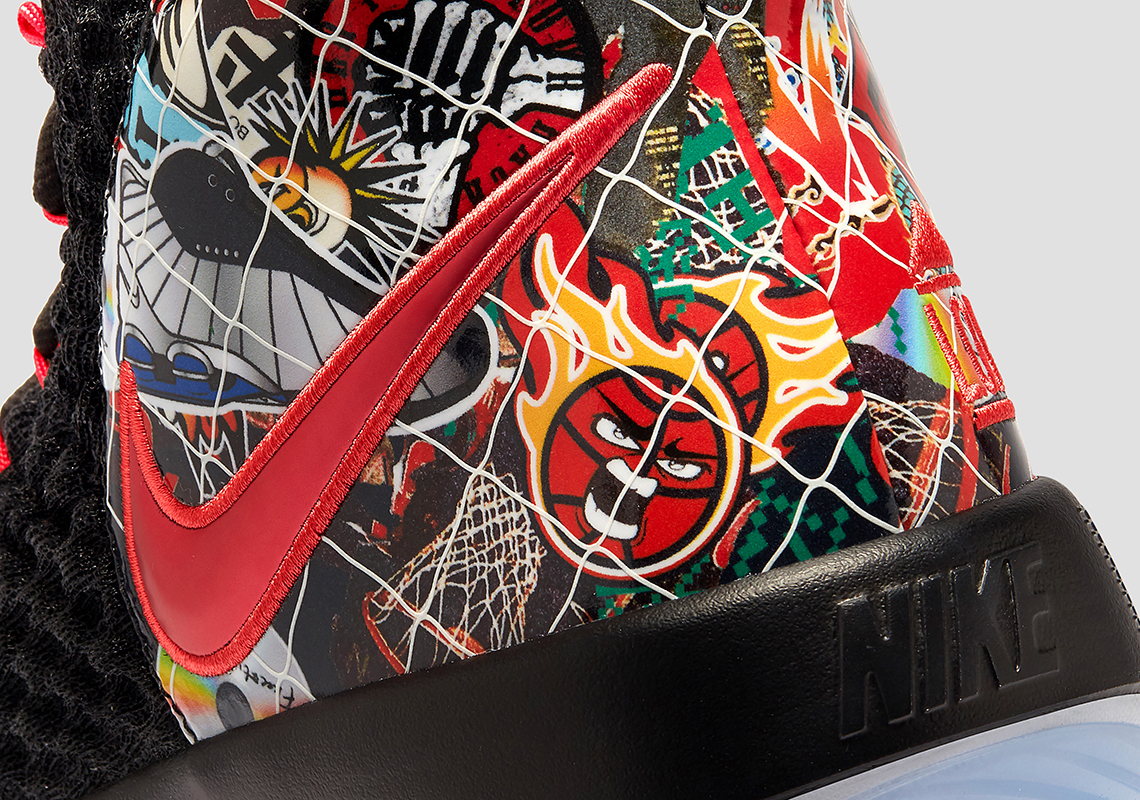 Although what's going on on the bottom half is indeed the AlphaDunk's defining feature, the upper is packed full of flight-ready equipment as well. The re-worked Flyknit forefoot and midfoot are both flexible and strong, while the high-cut heel and collar offer support so their wearer can blast skywards with the utmost confidence. To flip an old saying on its head, the AlphaDunk is certainly not all steak and no sizzle either. A large Swoosh wraps around the heel, while the tongue and throat's taping offers unique details that nod to the design's key points and the lineage of Nike Basketball as a whole. Each colorway tells the story of a slam-dunking savant as well, with the USA Basketball-themed "Dunk Of Death" nodding to Vince Carter's leapfrogging of 7'2 French center Frederic Weis during the 2000 Olympic Games, and the black/blue "Pure Magic" saluting Aaron Gordon's memorable performance in the 2016 NBA Dunk Contest. There's also a "China Hoop Dreams" colorway and a sporty mix of grey, yellow, and red.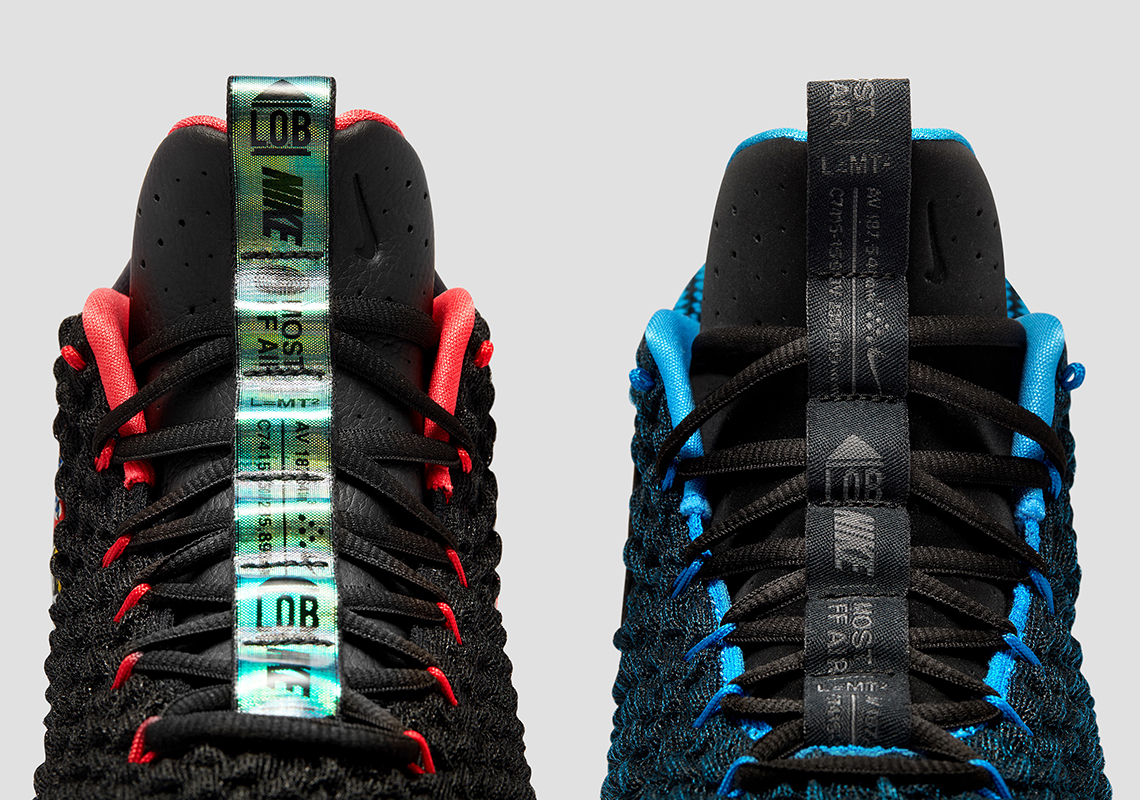 The Nike AlphaDunk is set to make its debut on Nike.com come August 9th, and will then roll out in new colorways over the course of the upcoming basketball season. Check out detailed images of four launch styles directly below, and keep it locked for even more info on this fascinating performance shoe from the Swoosh Brand's hoops division as it's available.