With the advent of the Protro, Nike sought to re-issue all the heavy hitters from Kobe Bryant's signature shoe line-up. Thus far the Zoom Kobe 1 and Zoom Kobe 4 have made triumphant (and updated) comebacks, it appears that the fifth model will be up next as leaked catalog images reveal that the Kobe 5 Protro is set to drop this Holiday season. More specifically, it's the famed "Chaos" edition that is marked for a December 26th release date, which is exactly one full decade since the release of the original. This opens doors to a potential return of the opposing "Dark Knight" colorway (the set was actually inspired by Christopher Nolan's film with Christian Bale and Heath Ledger) and perhaps the return of the glamourous "Big Stage editions from the 2010 Finals.
Aside from the Kobe 5 Protro "Chaos", the catalog reveals a few other intriguing inclusions such as a Concepts x Kyrie 6 collaboration, a premium-grade LeBron 17, another Air Fear Of God 1, and another Adapt BB. See the leaked image below and read up on the entire history of Kobe Chaos shoes.
*Above photo is depiction of the original pair, worn by Kobe Bryant during the 2009 Christmas Day game.
Nike Kobe 5 Protro "Chaos"
Release Date: December 26th, 2019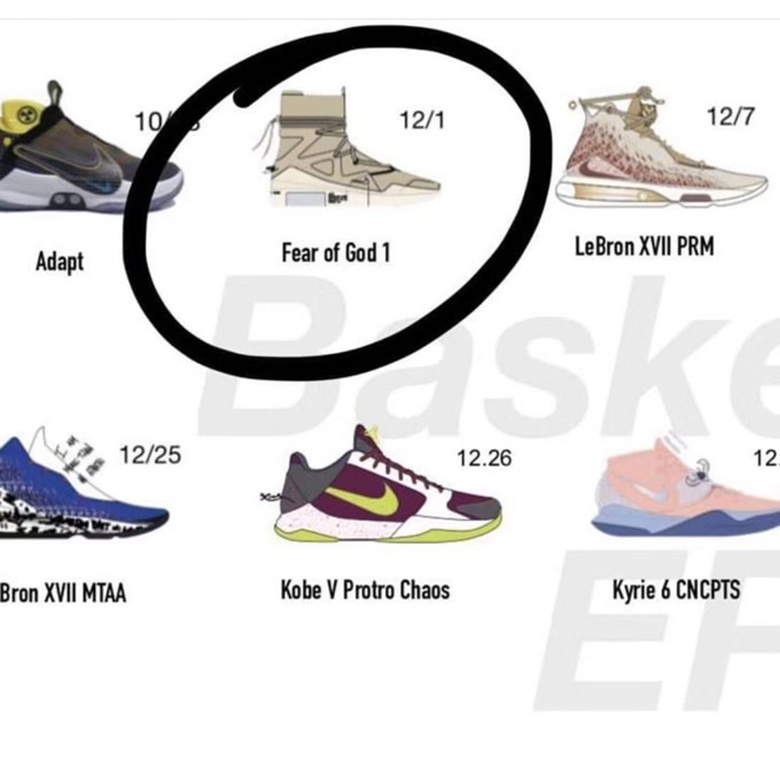 Source: ayanamy001
Shop this Article
More like this at ebay