Women have been hooping since the game was first invented by Dr. James Naismith. Despite its lengthy history, there has been very limited focus on its athletic gear, and for the most part women were left to shop in the men's section for anything remotely appropriate for the sport. Rolling the waistband on the shorts and the long sleeves became a trend out of necessity, but that iconic look had its drawbacks because men's basketball gear doesn't account for the natural curvatures of the female figure. Nike's new Swoosh Fly collection address those issues, and it's set to debut just weeks before the 2020 WNBA season is scheduled to start.
Swoosh Fly brought in insights from today's prominent WNBA players in Sue Bird, Elena Delle-Donne, A'ja Wilson, Breanna Stewart, and Sabrina Ionescu, while the direction of this collection of helmed by former WNBA player and recipient of Nike's W.I.N. program Mistee Boyd. The highlight of the collection is the Swoosh Fly Crossover Short, which ditches the traditional cylindrical shape and adds a tighter waist, space at the hips, and a cuts it at mid-thigh. A special edition with a cloudy graphic is inspired by the 1989 ad that featured the slogan "Who said woman was not meant to fly". The Standard Issue Pullover Hoodie emphasizes three key needs – a larger hood to fit hair buns/ponytails, a front pocket to house hand-helds, and a longer rear for more coverage.
The entire Nike Swoosh Fly womens basketball collection is set to debut on July 10th. See the official look at the enter collection below.
For more Nike Basketball news, the Kyrie 6 "USA" is set to drop on July 3rd.
Nike Swoosh Fly Womens Collection
Release Date: July 10th, 2020
Make sure to follow @kicksfinder for live tweets during the release date.
Where To Buy
Swoosh Fly Crossover Short – $45 – Cinched waist; more room at hips; mid-thigh cut
Swoosh Fly Crossover Printed Short – $55 – Cinched waist; more room at hips; mid-thigh cut; print inspired by 1989 ad
Standard Issue Pullover Hoodie – $90 – Custom hood; front pocket; longer rear
Standard Issue Pant – $75 – Cinched waist; more room in thigh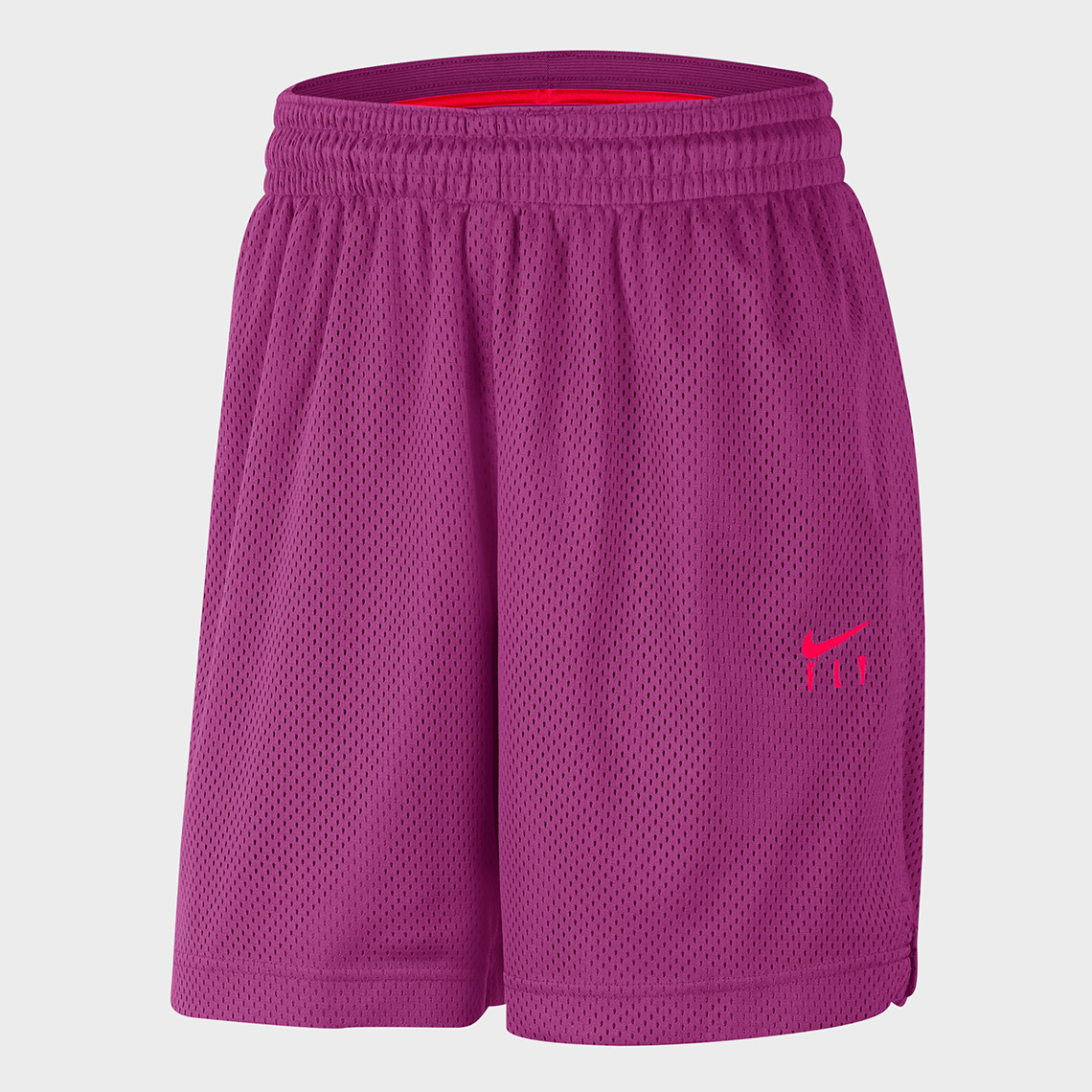 Swoosh Fly Short – $35 – Fitted waist; Breathable double-layered mesh fabric