At the end of 2019, Nike expanded its performance line with the release of the Air Zoom SuperRep—the brand's solution to modern fitness's demand for dynamic movement. The Zoom Air forefoot and the two-unit cushioning system would provide the protection and responsiveness needed during diverse HIIT movements such as burpees, kettlebell swings, and lunges. A year later, the Swoosh has introduced improvements to the tongue and forefoot to craft the Air Zoom SuperRep 2.
The second version keeps the exaggerated arc design near the ball of the foot signature to the SuperRep line. Instead of a classic lace-up tongue, it opts for a burrito-style one that can be adjusted to firmly wrap your foot in place for better stability and comfort. Another upgrade is the roomier forefoot to offer more support during movements like mountain climbers. For its debut, the model is dressed in a simple dark navy base with neon green, blue, and purple used alternatingly for the swoosh, air unit, and outsole for both the men's and women's pairs.
The Air Zoom SuperRep will be available on December 10 in China, December 26 throughout EMEA, and January 4 elsewhere. While you wait for its arrival at your region, check out images of the upcoming Sacai Nike VaporWaffle "Villain Red".
Where to Buy
Make sure to follow @kicksfinder for live tweets during the release date.
Nike Air Zoom SuperRep 2 Release Date: Jan 4th, 2021 (Monday)

Color: N/A

Womens: $120 Style Code: CU5925 010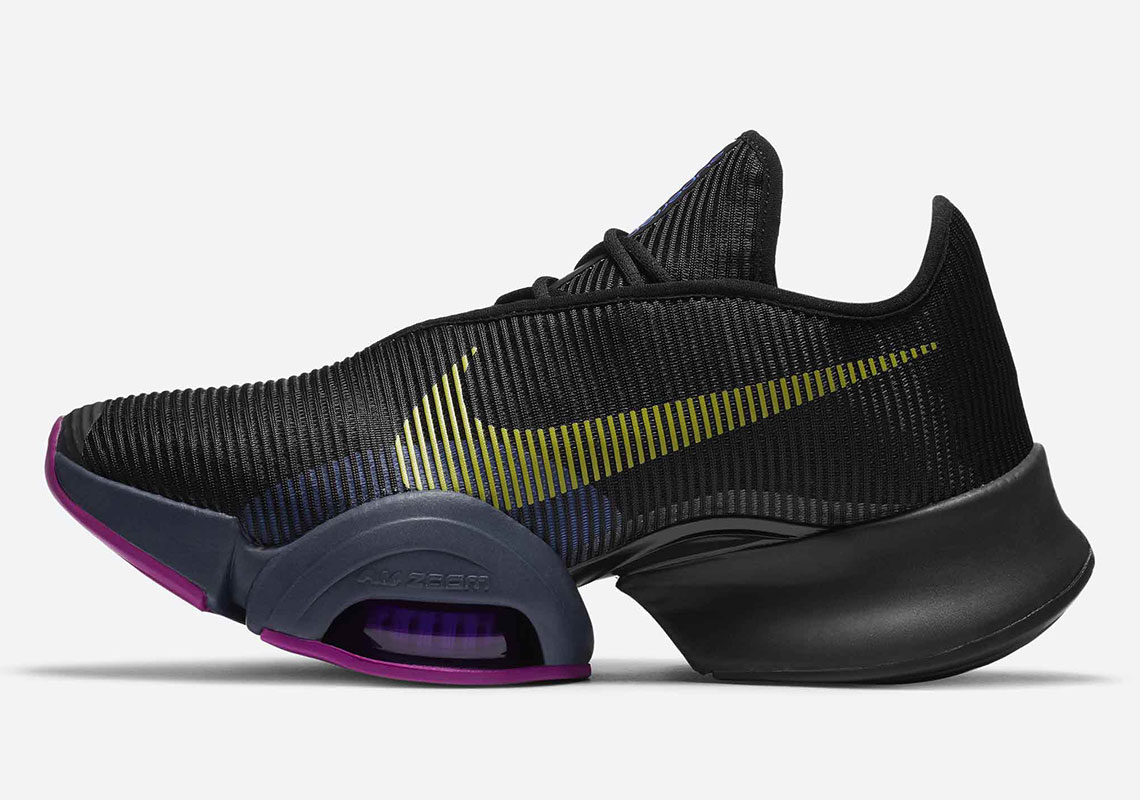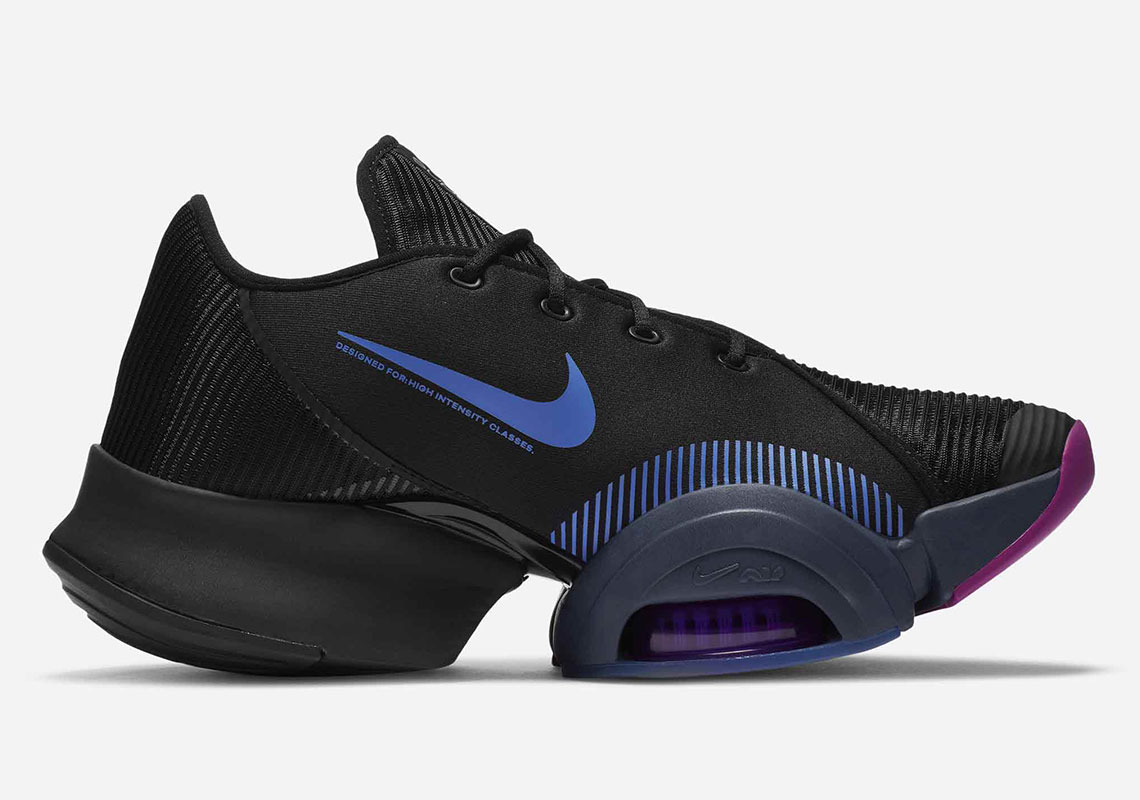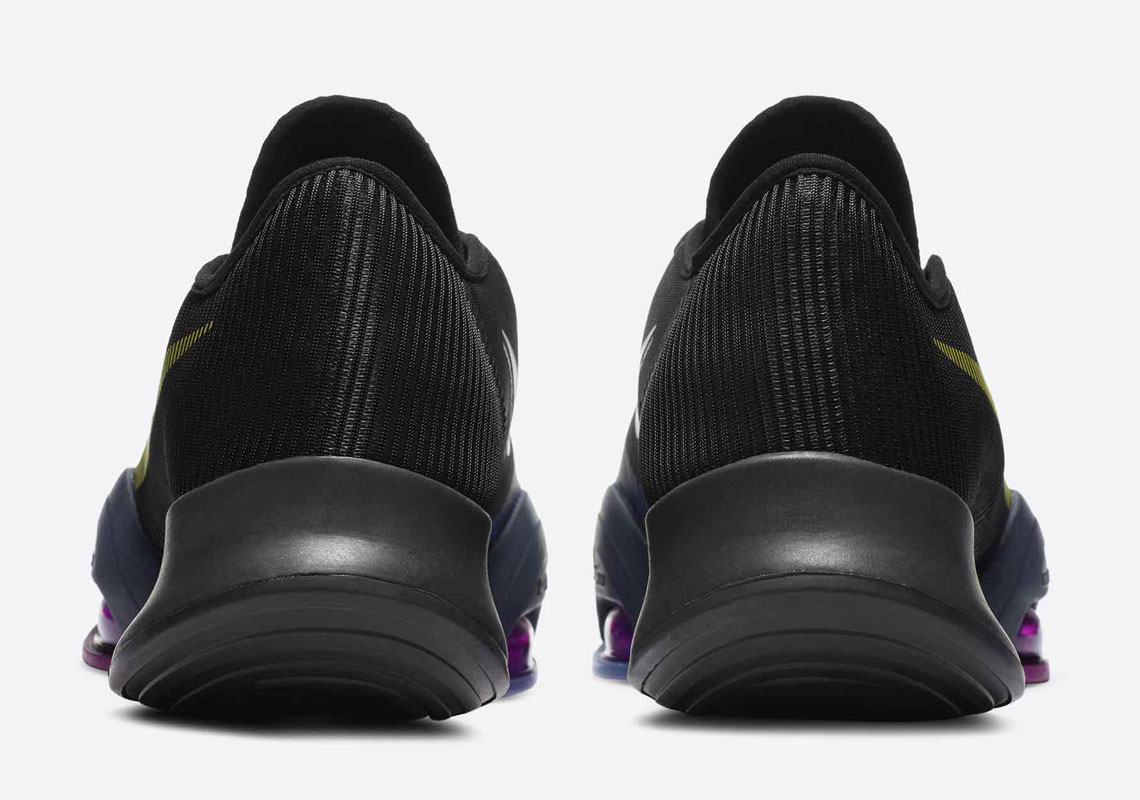 Shop this Article
More like this at ebay