11371
Nike Air Force 1 – Air Max 97 Silver Red Inspired
Sometime back, photos of the Air Force 1 with inspiration from the silver and red Air Max 97 were leaked on to the sneaker forums. The leaked pair was the first Air Force 1 to use a full foot-bed Max Air Unit in the midsole (see below). Today we were surprised to find that the potentially final version no longer has the Max Air Unit and seems to have been downgraded to a "Premium" version instead. But of course the inspiration from the Air Max 97 is still the main focus of this colorway. Silver leather, 3M leather and silver mesh is used on the upper, the midsole is a white rubber and the outsole is a icy red gum. Also a nice touch is the use of the Air Max 97 tongue in place of the Air Force 1 tongue. We shall wait and see if there might potentially be two versions of this Air Max 97 inspired Air Force 1.
Style: 316892-008
Colors: Metallic Silver/Black-Varsity Red
More photos below…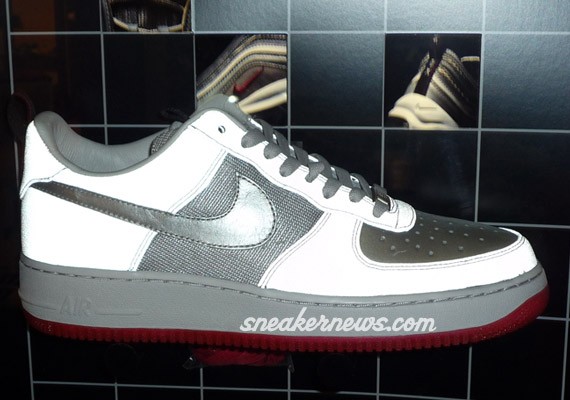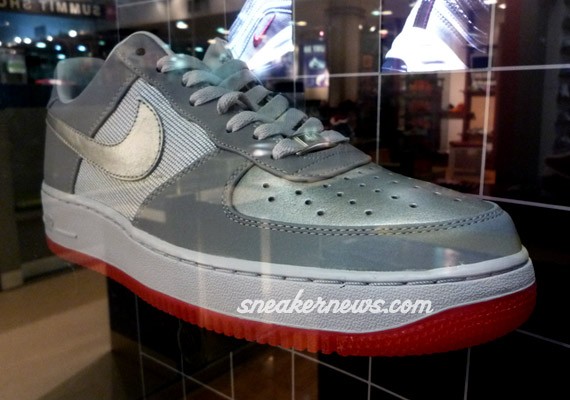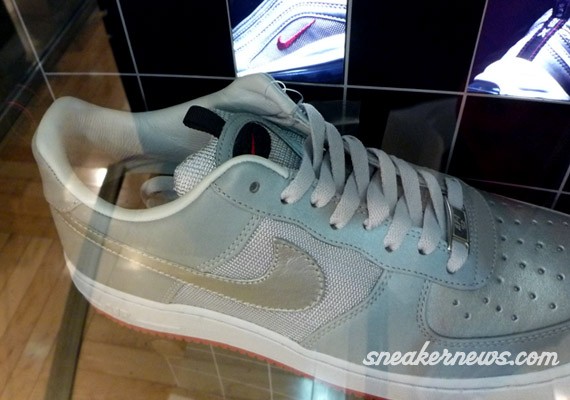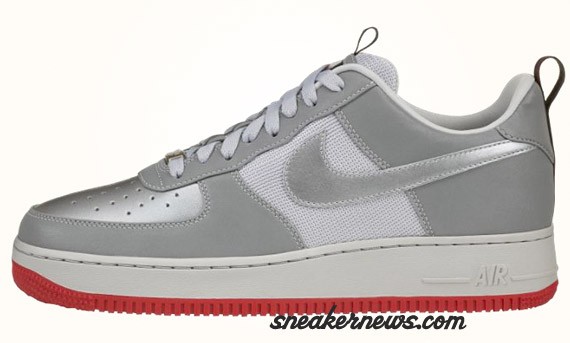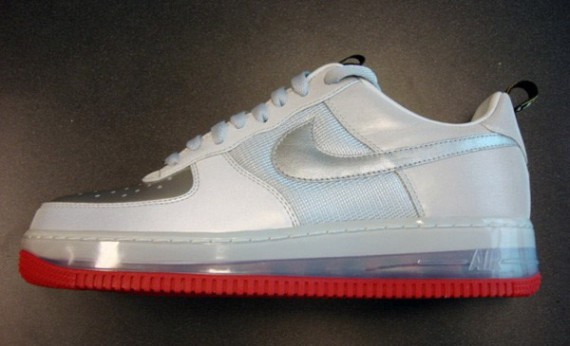 Leaked sample – Nike Air Force 1 – Air Max 97 Silver Red Inspired With Full Footbed Max Air Unit!
—
BELOW ARE THE CURRENT LISTINGS FOR THESE KICKS ON EBAY:
[If kicks below are a random assortment, desired kicks are not currently available on eBay.]
http://lapi.ebay.com/ws/eBayISAPI.dll?EKServer&ai=pbozg%60%7Bcck&bdrcolor=cacaca&cid=0&eksize=1&encode=UTF-8&endcolor=FF0000&endtime=y&fbgcolor=FFFFFF&fntcolor=292929&fs=0&hdrcolor=eaeaea&hdrimage=1&hdrsrch=n&img=y&lnkcolor=0066cd&logo=2&num=10&numbid=y&paypal=n&popup=y&prvd=9&query=Nike+Air+Force+1+Max+97&r0=4&shipcost=n&sid=SNKD+Nike+Air+Force+1+Max+97&siteid=0&sort=MetaEndSort&sortby=endtime&sortdir=asc&srchdesc=n&tbgcolor=FFFFFF&tlecolor=cacaca&tlefs=0&tlfcolor=292929&toolid=10004&track=5337728825&watchcat=63850&width=570