201667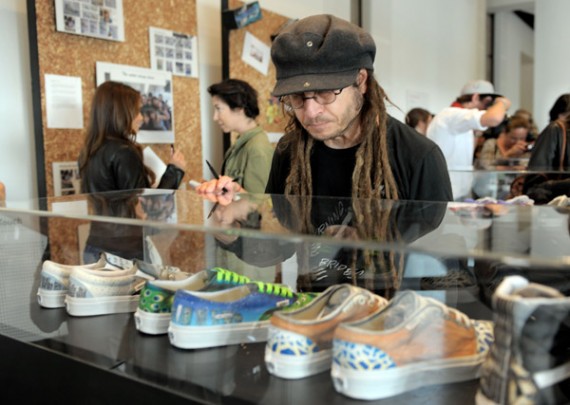 Vans Custom Culture 2011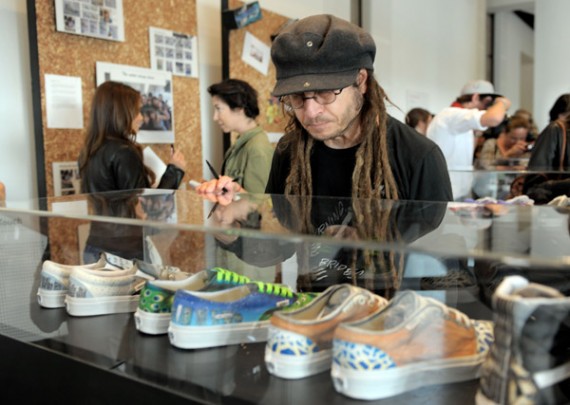 "It's such a cool thing that Vans is doing with the high schools."
Sneaker News giveaways offer you the chance to win the hottest releases but here's a contest that can turn a fresh sneaker design into an even more substantial payday.  The Vans Custom Culture competition allows high school art classes to submit their own takes on white Vans with a chance to win one of five US regions and proceed to the finals in New York where the winning school can win a $50,000 grant.  This is huge money at a time when many schools' budget crunches are resulting in art programs being cut, but senior design manager Jon Warren realizes that "If kids don't get exposed to art, how are we going to have new designers?"  Off the Wall were inspired to use their signature checkerboard pattern after seeing how young skaters customized their kicks back in the day and this contest keeps the spirit of youthful innovation alive while providing a lifeline to a course of study that's both critical and unfortunately overlooked.  Click through to see a video and more details then get with your classmates and get crackin'!
Vans Custom Culture is a nationwide contest for high school art classes in which we provided white Vans shoes as a blank canvas for students to come up with their best, most creative designs.  The goal is to celebrate young creative expression and draw attention to the importance of art education in the face of dwindling budgets.
Last year, students from nearly 330 schools across 48 states worked together with their classmates to create pieces of art that were nothing short of amazing. The public voted the top four schools into the finals and Vans flew them out to a special art showcase event at the Orange County Museum of Art last May.  Rio Rancho High School from just outside Albuquerque was chosen by our celebrity judge panel as the school with the top four designs and received a $10,000 grant towards the school's art program.
This year, Vans Custom Culture is bigger and better as we've opened the contest to up to 1000 schools nationally so even more kids can take part and we're increasing our grant for the winning school to $50,000 towards their art program which should make a huge impact.  We're also taking the top five schools to New York City for a museum show late this spring.