LeBron James is right now in the middle of a stretch of years during which he's been the most decorated basketball player on the planet.  We can only speculate on how long the King will stay at the peak of his powers (or if he's even there yet), but three straight NBA Finals appearances and back to back championships suggest there's still plenty more to come.  And while we're definitely not going to give all the credit to the shoes, an obvious common thread between both championships has been the Elite Series version of his signature model on his feet come playoff time.
With the third generation of Nike Basketball's Elite Series set to release later this week, we thought we'd take a look back at LeBron's first round of Elites, and a shoe that we'll always remember for coinciding with his first successful title run.  The Nike LeBron 9 Elite pushed the envelope both from a technical perspective as well as pricing, and also stood out for keeping a bunch of tasty colorways unreleased. As we wait to see if a third Elite shoe will bring LeBron a third ring, let's go back and examine some of the best 9 Elites in tonight's NINE@NINE.
BLACK/GOLD (AWAY)
The first ever Elite LeBrons dropped on the first Saturday of the 2012 NBA Playoffs.  LeBron wore these for a number of away games that postseason.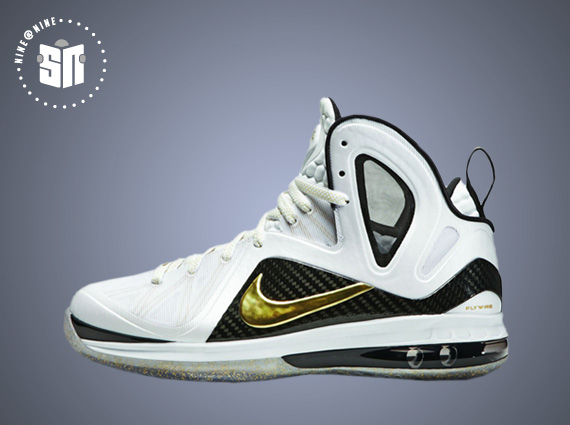 WHITE/GOLD (HOME)
The black away pair's home counterpart released the following week.  Instead of wearing these, LeBron had a PE with a bit of red added in for the Heat's series against the Knicks.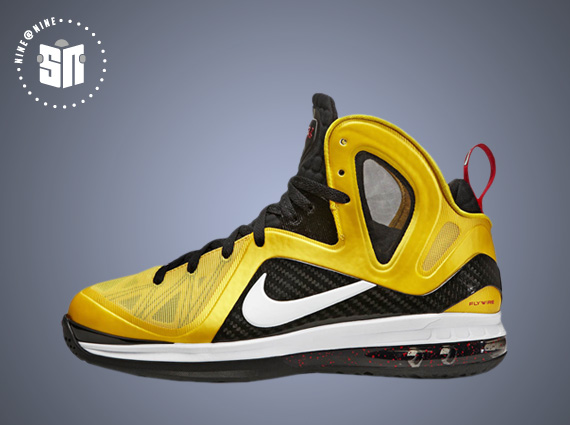 TAXI
This yellow and black colorway fit the Miami Heat uniforms if only indirectly, but LeBron opted for other colorways en route to his first chip.  Instead, we saw Ty Lawson match these with a yellow Nuggets uni, in addition to them releasing to the public at retail.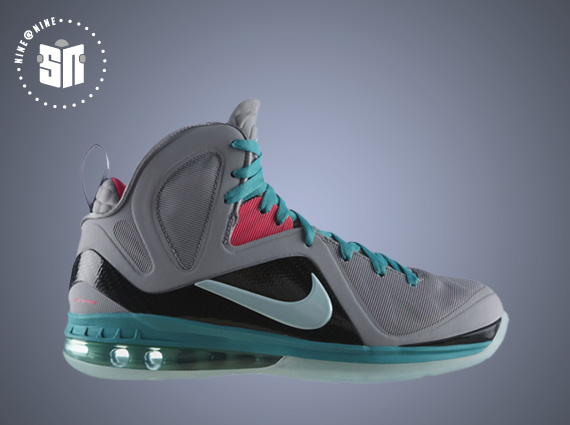 MIAMI VICE
This one probably goes down as the most significant LeBron 9 Elite release.  The followup to arguably the most impactful single colorway of LeBron's sneaker career arrived only weeks before the King's coronation.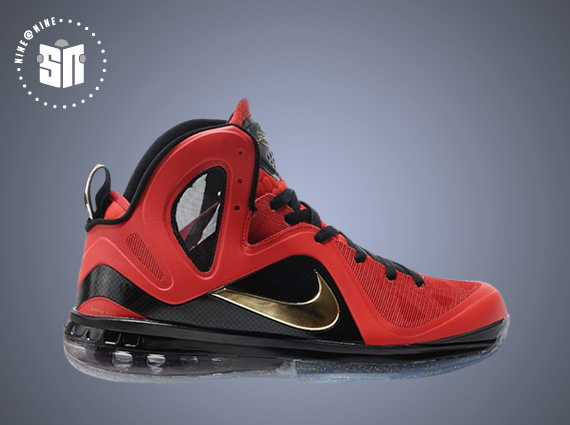 CHAMPIONSHIP
Half of the first Nike LeBron 'Championship Pack', this bold red LeBron 9 Elite was on his feet during James' dominant Finals performance and set a precedent for the years to come with an intensely red design.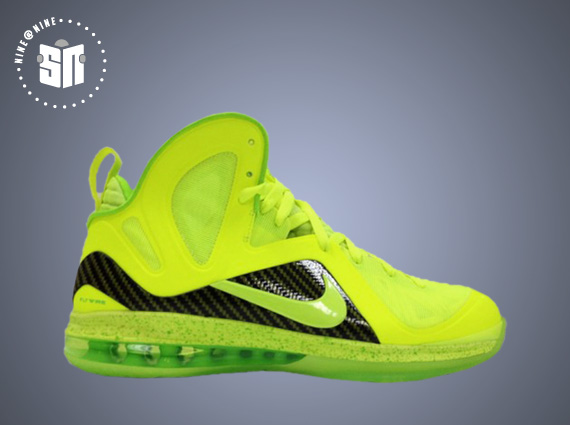 VOLT
As we cross into the unreleased colorways, we begin to see familiar styles like this one made for almost every LeBron James Nike shoe.  This 'Volt Dunkman' LeBron 9 Elite was quite possibly the boldest of the generation's Dunkman colorways.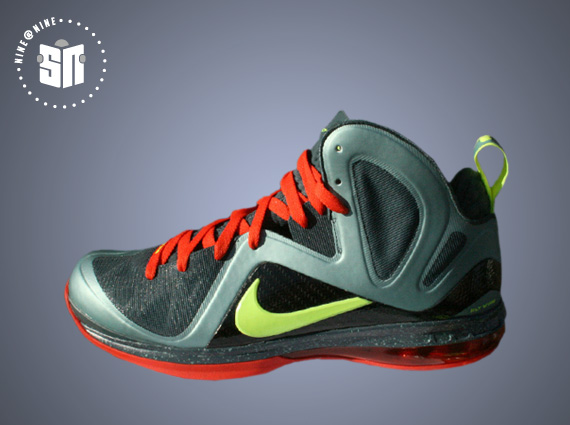 CANNON
The 'Cannon' colorway had debuted on the LeBron 9 back in December 2011, a style based on aesthetics from a training camp some Heat players participated in during the 2011 NBA Lockout.  This unreleased Elite edition handled the color scheme perfectly, but unfortunately you won't see many pairs out in the streets.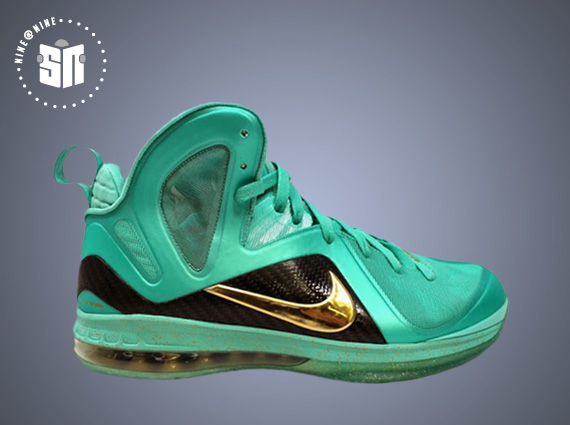 STATUE OF LIBERTY
The Statue of Liberty colorway is another borrowed style, but it's a little different than the 'Cannon' or 'Dunkman' makeups in that its namesake color palette originally released on a different model.  And actually, while these super-rare Liberty LeBron 9 Elites resemble the Hyperposites with the same theme, there's also some common ground with the South Beach/Miami Vice look.
BIG BANG
Rounding out the list, we have an unreleased Elite edition of the extremely popular LeBron 9 All Star colorway.  This 'Big Bang' Elite installment faithfully carried over the color scheme, and actually helped add to its original space-age theme thanks to the carbon fiber plate.