We're at that point in the Nike LeBron release timeline that comes after the Elite and regular season pairs where the Low is the most prolific model in the range. In the past couple of years that period has been particularly exciting, as the Low editions of King James' past couple of signature entries have gotten more and more creative, and have in turn established themselves as an important piece of the Nike LeBron puzzle. On top of that, LeBron himself hasn't been shy of wearing the lower-cut versions throughout the hotter months. In celebration of those pairs, we're taking a look back at some of the best Nike LeBron Lows to ever release.
The group we chose here is restricted to retail releases, so hard hitters of the "Friends and Family" and PE sort like the LeBronold Palmer and the War Vet are omitted. In addition, the selections are also a very much skewed toward more recent releases, but any "best of" LeBron compilation is bound to be when you think about how much more the sneaker community has been checking for the line ever since the 7. Continue reading to see our selections for the best Nike LeBron Low sneakers and feel free to debate the merits of each down in the comment section.
Nike LeBron 2 Low "White/Silver"
It took the LeBron Lows a while to gain significant steam, but there were a couple of exciting pairs scattered amongst the early entries, especially when you consider the samples that are out there. Sticking to just the retail realm we have to give some shine to this clean white and silver version that let the lasering really stand out.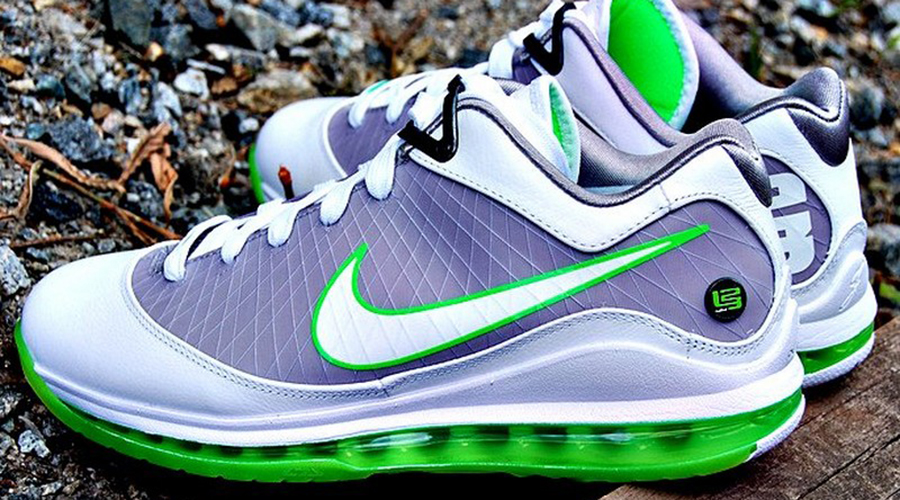 Nike LeBron 7 Low "White/Green"
Dunkmans? We wouldn't really blame you for labeling them as such, but this pair definitely didn't have that high-flying LeBron silhouette anywhere on it. What it did have was that brilliant electric green detailing that popped extra hard against the neutral white/grey base.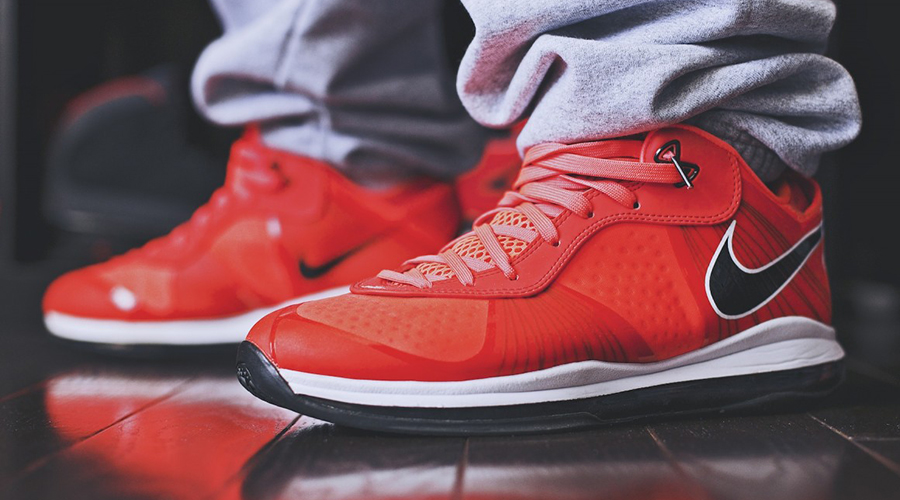 Nike LeBron 8 Low "Solar Red"
The Nike LeBron 8 Low was the first pair to drum up a substantial level of excitement as far as low-top Brons were concerned. His new Miami home seemed to influence the shoes quite a bit, which were all of a sudden much more prone to bright looks like this fan favorite "Solar Red".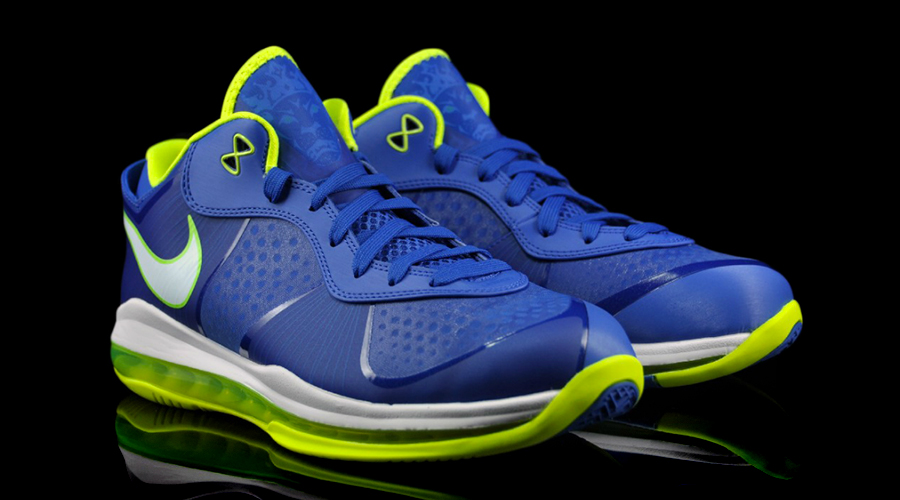 Nike LeBron 8 Low "Sprite"
Sprite LeBrons started out as promo only creations that celebrated that endorsement deal (they also started out with actual Sprite logos on them). Things got a bit more unofficial from there, but that didn't stop Nike from taking advantage of the instantly recognizable color palette of that beverage imprint. It's hard to argue that any pair did it better than the LeBron 8 Low "Sprite", and not surprisingly, that colorway still exists today.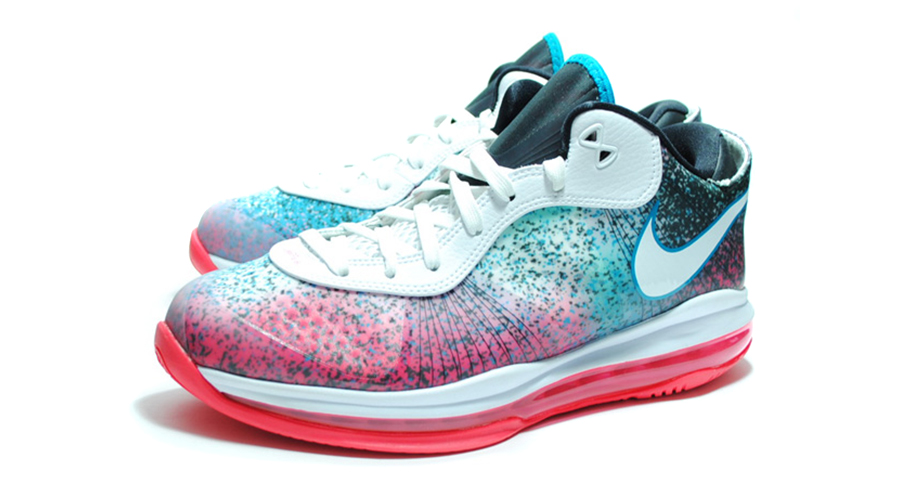 Nike LeBron 8 Low "Flamingo"
"Flamingo" LeBron 8 Lows remain one of the toughest Nike LeBrons to track down to date, Low or not. Legend goes that the graphic across the top was actually a confetti one meant to allude to a championship parade that the Heat were anticipating that summer. As we all know, that never happened, but fortunately, the "Flamingo" retail release did still happen, although pairs were pretty limited. These were also referred to as "Miami Nights", but Nike quickly noted that this pair had nothing really to do with the verbage (a LeBron 9 release later that year would be revealed as the official "Miami Nights").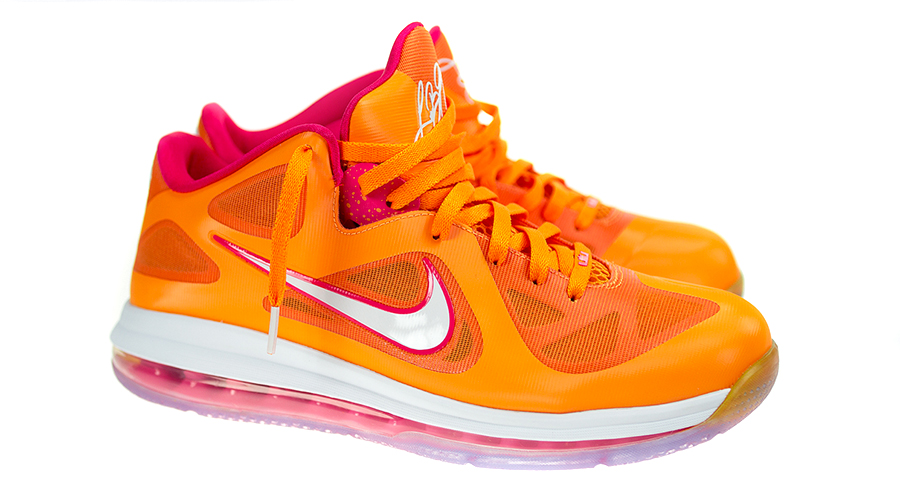 Nike LeBron 9 Low "Floridians"
For LeBron's years in Miami, Nike Basketball made absolutely sure that they were taking advantage of his sunny locale with all sorts of creations made to match the state's flavor. This pair did that and also name checked the Miami ABA squad that predated the Heat's presence in South Beach. Extra points to these for the fiery flavor found on the icy outsole along the bottom.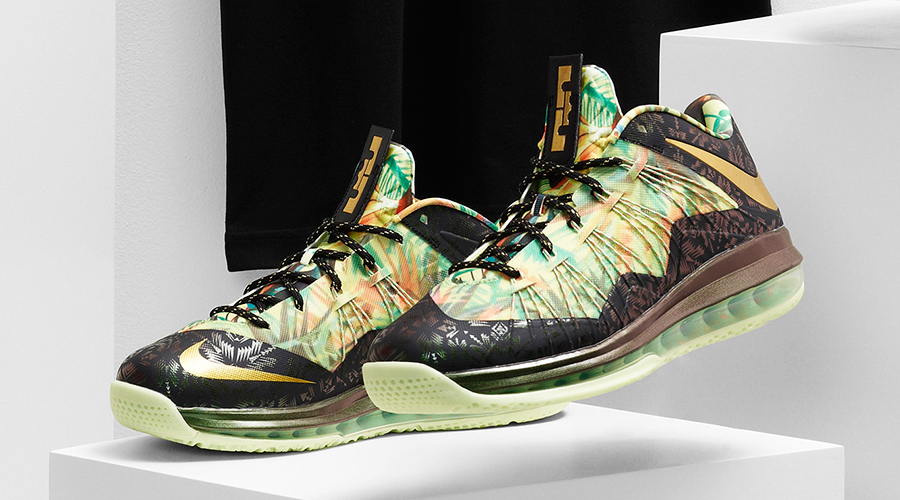 Nike LeBron 10 Low "Championship"
The Nike LeBron 10 Low "Champ" pair is without a doubt the most historically significant one in this compilation thanks to their tie-in with King James' second championship season in Miami. If you remember the timeline on these. you'll recall that the early pairs caused some small controversy after photos leaked before LeBron had actually secured his second ring. Fortunately he made it there and the rest is (sneaker) history.
Nike LeBron 11 Low SE "Multicolor"
There was a while when this Nike LeBron 11 Low seemed to be in danger of not releasing. When the samples first popped up they were touted as a scrapped "Champ Pack". Whether or not that designation was shed at the last minute will likely forever remain a mystery. Not that it matters though, as the shoes have won plenty of fans based on the merits of their graphic upper and that regal looking lacelock. Most importantly, it's releasing next week.
Nike LeBron 11 Low "Black/Gum"
The majority of this list consists of flashy pairs that take advantage of the brighter end of the Swoosh color spectrum. That's not to say that a LeBron Low can't look good without the flashy aesthetic – take a look at these for the evidence on that. The bottoms get a classic gum look while the upper stays nearly jet black, with the liner ending up as the only flashy aspect of this LeBron 11 Low.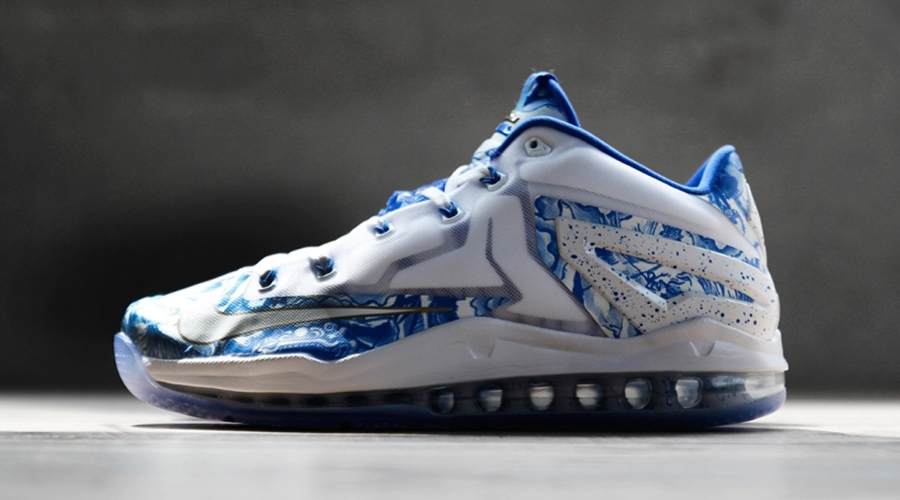 Nike LeBron 11 Low "China"
Another piece of proof on the LeBron 11 Low's late bloomer status is this "China" pair. The sneakers again go the graphic route and decorate the upper with some fine China, porcelain style graphics. Unfortunately release info hasn't emerged just yet, but they should be coming to US retailers before the launch of the LeBron 12.