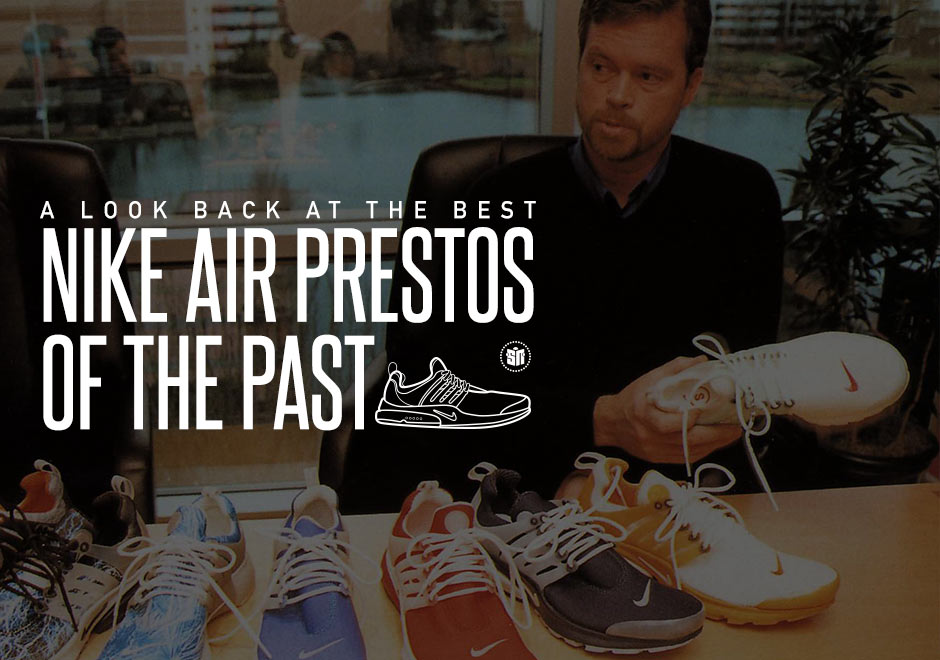 In the year 2000, the sneaker world was kind of a strange place. Many athletic shoes from around the turn of the century were going for a very futuristic approach—just think of the Nike Air Flightposite, adidas Kobe, and even the Air Jordan XV. These are just three of the sneakers from that time period that are unlike anything before them, with much sleeker, streamlined, and often even shrouded silhouettes. This unprecedented and futuristic design language didn't just fall under the sport of basketball in the Y2K era, as you can see with the sneaker we're here to talk about today, 2000's Nike Air Presto. Sure, there's a bit of the Sock Racer and Air Flow in there, but the Presto took the sock-like idea to a bold and innovative new level.
Designed by Tinker Hatfield's brother Tobie (also the brains behind Free technology), the Air Presto was marketed as a "t-shirts for your foot". And that's basically what they were, right down to the XXS-XL unisex sizing system. Also just like t-shirts, the mesh upper lended itself to a plethora of colors and prints, becoming one of the first shoes to pioneer the now very common graphic-printed trend. Since Y2K, the sleek, simplistic, and ultra-comfortable design has become nothing short of a bona-fide sneaker classic. With the shoe returning yet again this summer, we thought we'd take a look back at some of its greatest releases ever. Continue reading to see the best graphics and colorways to ever hit the famous Air Presto.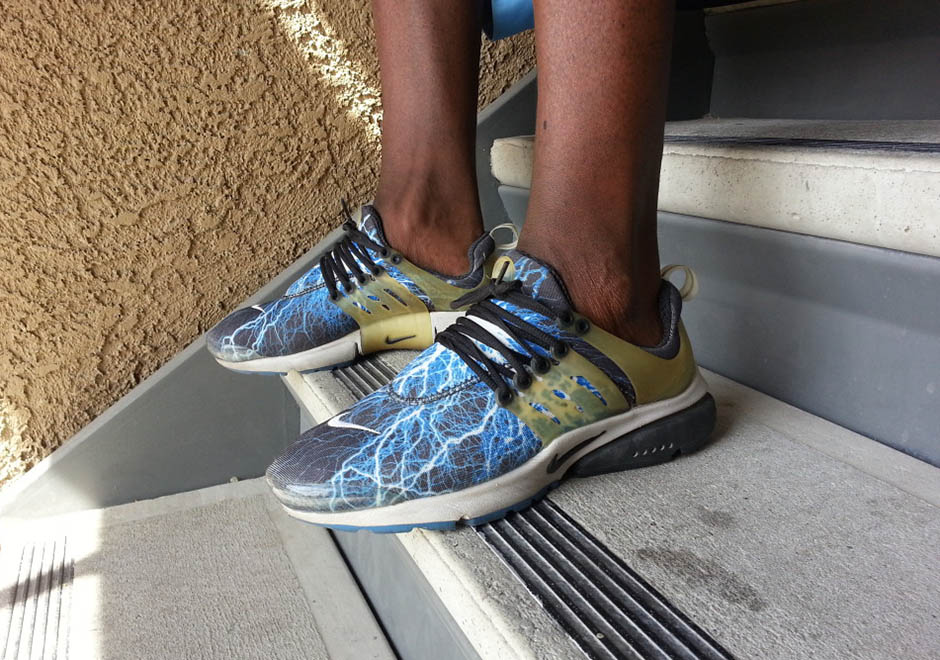 "Lightning" – 2000
Among the very first Prestos from 2000, this awesome lightning-printed design is still what every other printed sneaker aspires to be as cool as.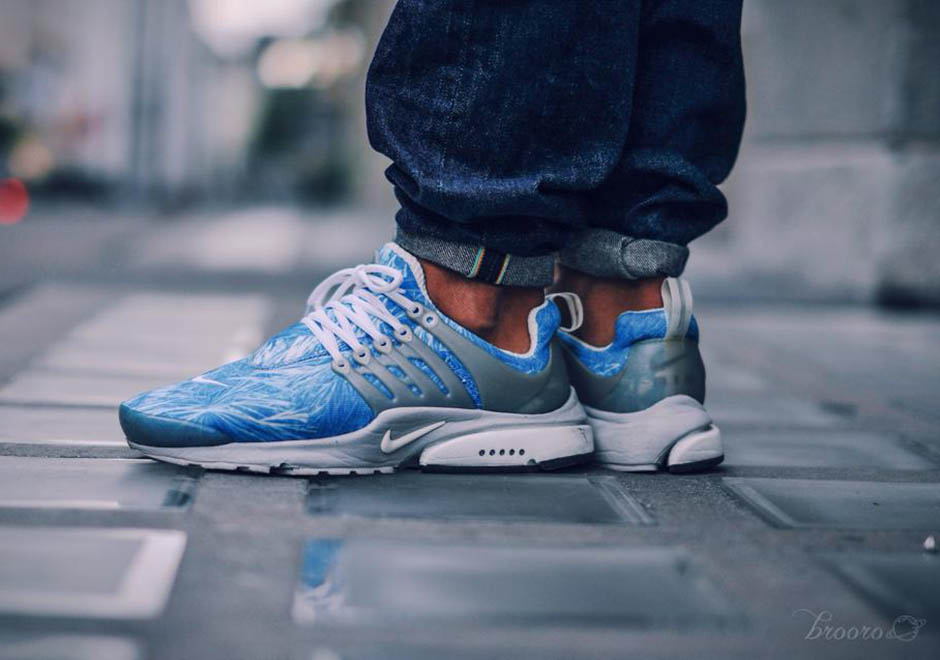 "Ice Pick" – 2000
Another one of the hottest—or coldest, actually—Air Prestos ever is one of the OG prints, as well: the frigid "Ice Picks".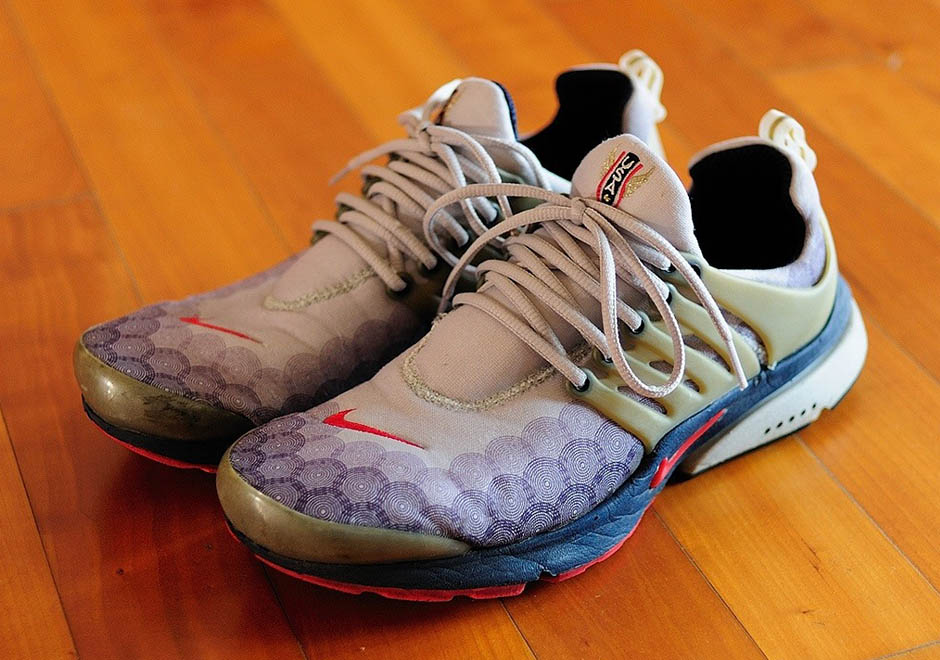 USA for 2000 Olympics
Created in honor of Team USA for the 2000 Summer Olympics in Sydney, this uniquely printed Air Presto features a circular design motif rising from the midsole and USA branding on the tongue. America the beautiful!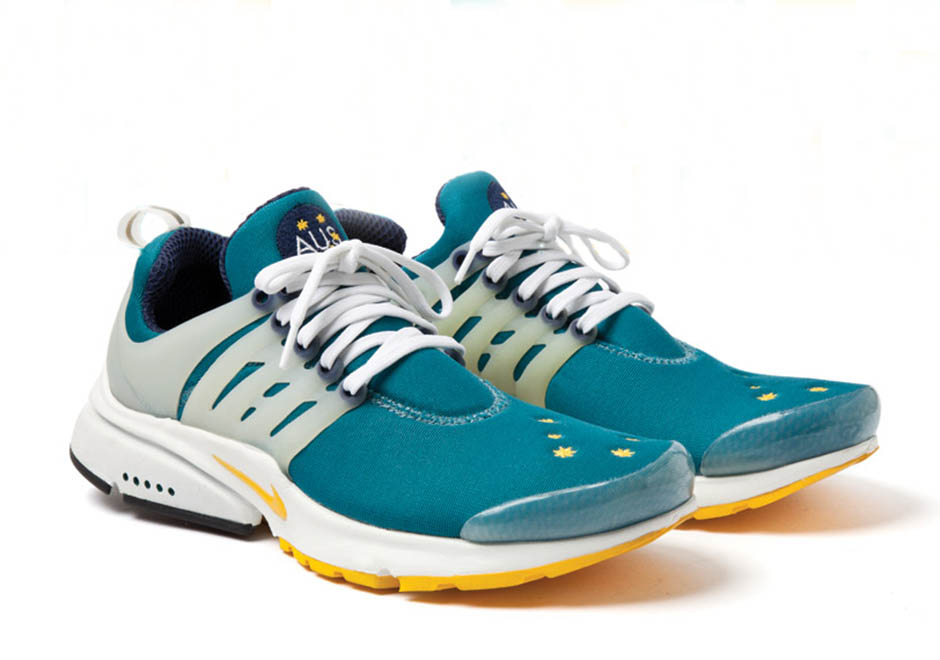 Australia for 2000 Olympics
The host country of the 2000 Summer Olympics got a special treat from Nike, with these friends-and-family-only Prestos given to the country's athletes. They never released at retail, making them one of the most rare and mysterious Prestos out there.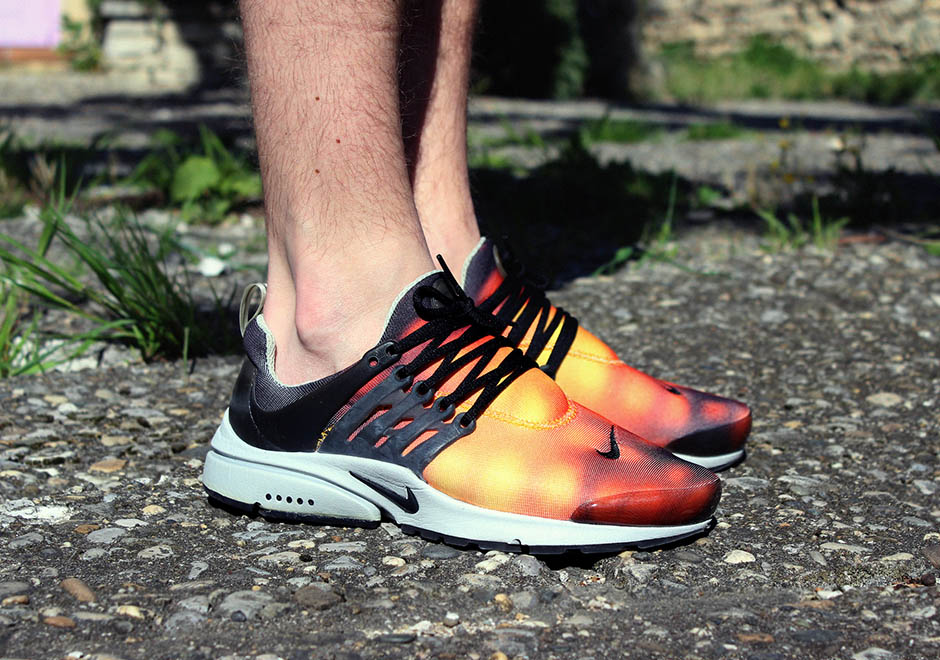 "Lava" – 2001
Within the second wave of the Presto in 2001 was this "Lava" print which also ranks among the shoe's most classic and sought after looks.
co.jp Nike iD "Checkers" – 2001
In 2001 the Nike Air Presto landed on Japan's Nike iD customization site with this awesome checkered option. Unfortunately, they didn't last long due to issues with looking a little too much like the classic checkered Vans Slip-On, and never made it to America's Nike iD site. Perhaps the greatest tragedy in Presto history.
co.jp "Rainbow" – 2001
Now more rare than a double rainbow, these colorful Prestos were also a Japan-exclusive release.
Eric Clapton PE for 2001 World Tour
Rock star Eric Clapton was apparently a big fan of the Air Presto, because he had some specially made for his 2001 World Tour. You'll have to ask your parents (the only people that would go to an Eric Clapton concert) if they remember seeing him strumming on stage in a pair of Prestos.
USA – 2002
The USA got another patriotic Presto in 2002 (unofficially in remembrance for Sept. 11th), featuring a blue base covered in stars, an American flag on the tongue, and a clear plastic cage.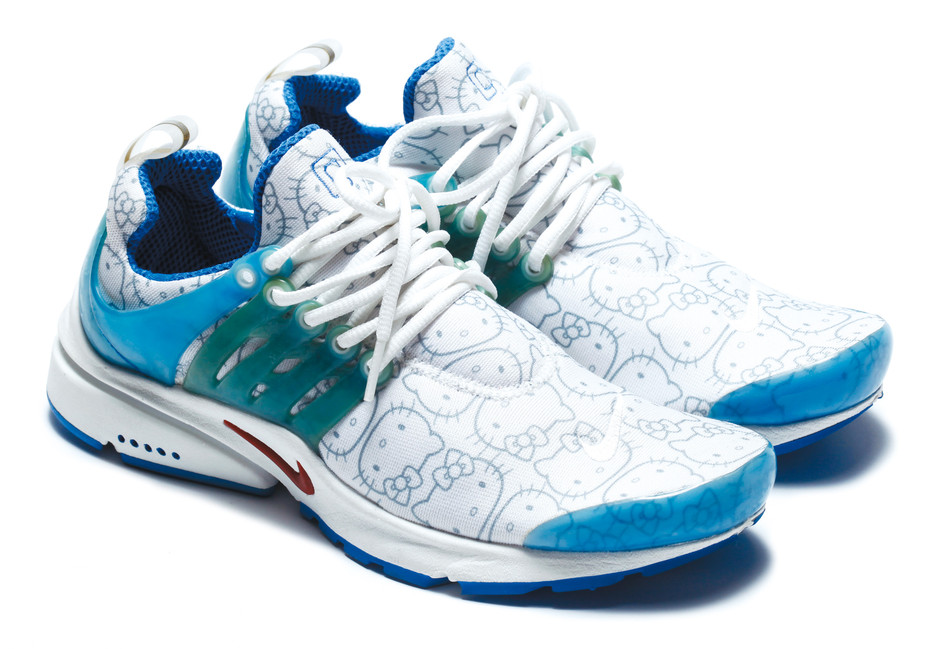 Hello Kitty 30th Anniversary Pack – 2004
This set of three Prestos packs a double punch of appeal, as it's coveted by both Presto and Hello Kitty fiends the world over. You won't find these babies cheap, if you ever even find them at all.
Sole Collector "Hawaii" 2005
Part of Sole Collector's sneaker competition series held at NikeTowns across the country, this tropical-themed Presto released in Honolulu is the favorite for many of the whole collection. Unfortunately, they were limited to a mere 48 pairs, so good luck ever finding your own.
Houndstooth – 2010
Reminiscent of the sought-after checkered co.jp iD, this houndstooth motif was applied to the Presto to make for one of the last great printed versions of the shoe. With the Presto now back this summer, we'll all hope to see some new prints arrive on the iconic t-shirts for your feet.
Special thanks to @prestology