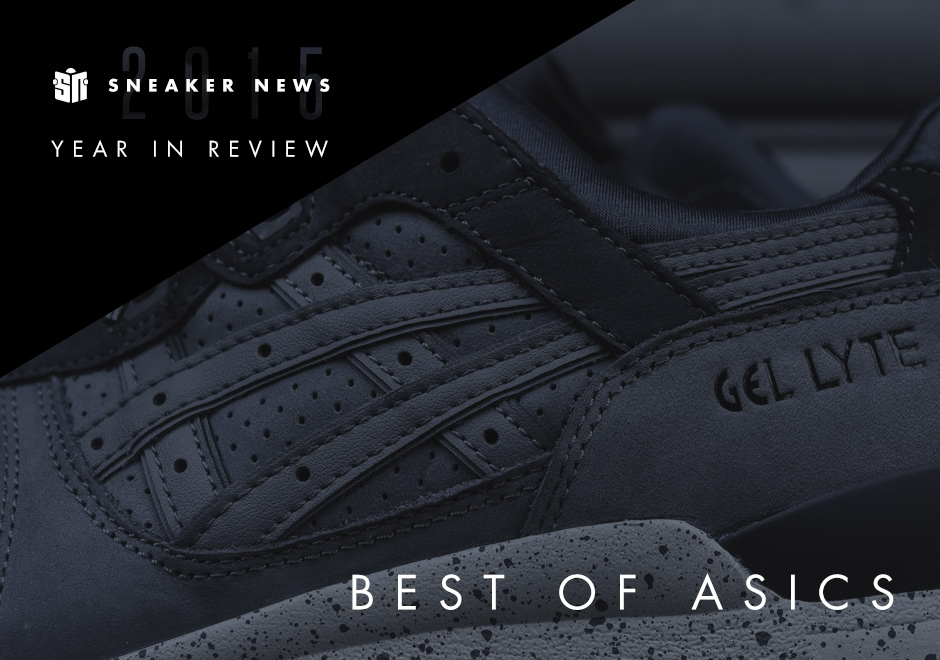 For sneakerheads who care about little else outside retro runners, 2015 was a big year. ASICS had a huge milestone to celebrate in the 25th Anniversary of the GEL-Lyte III, so there was a never-ending onslaught of primo designs of this split-tongued masterpiece. That's not including all the other silhouettes that were presented in collab and GR fashion, so looking back, this might be ASICS' best year yet. See what we thought were the ten best colorways and let us know if you think other names belong.
Stay tuned for the 10 Best New Balances Releases of 2015 later today.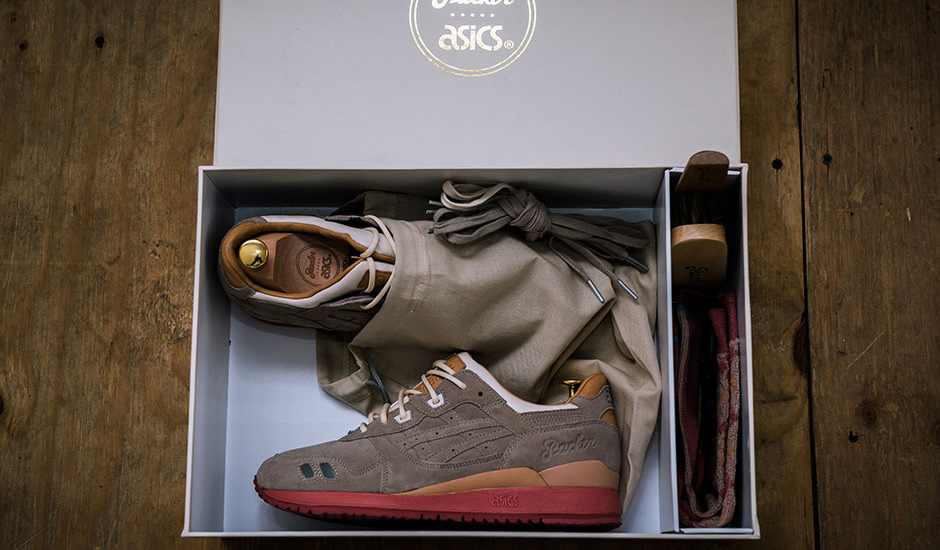 Packer Shoes x ASICS GEL-Lyte III "Dirty Buck"
Inspired by their origins as a dress shoe retailer at the turn of the century, Packer Shoes created this stunning edition of the GEL-­Lyte III as part of the shoe's 25th anniversary celebration. Considered the best of the anniversary bunch by many, the shoe features a tonal light brown suede upper with premium leather detailing in tan and dark pink sole units for an unusual yet impeccable colorway. More importantly, as one of the first GEL-Lyte III "25th Anniversary" releases of the year, Packer Shoes set the bar with the ridiculous packaging and quality.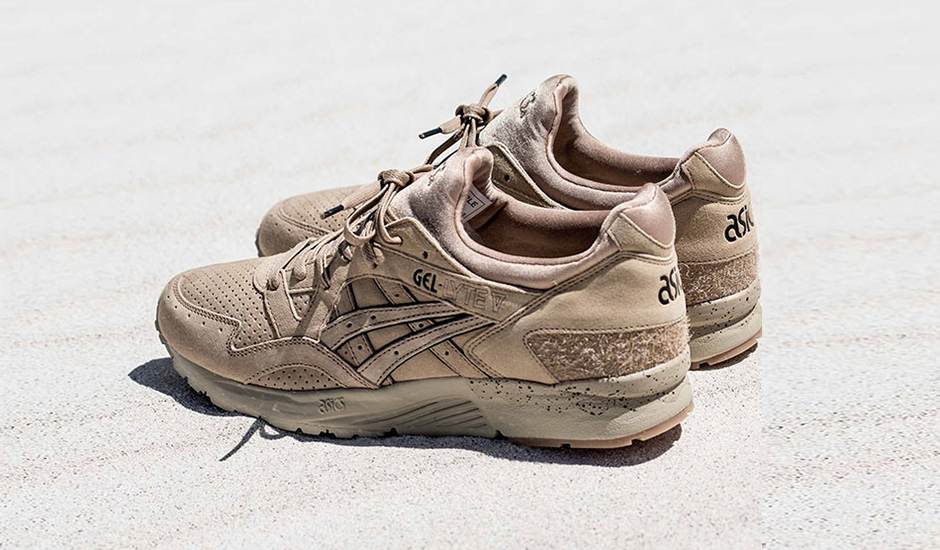 monkeytime x ASICS GEL-Lyte V "Sand Layer"
Perhaps the best GEL­-Lyte V of the second half of 2015, if not the whole year, this sandy version of the shoe features a desert makeover with a tonal tan upper with varying textures included standard, perforated, and brushed suede for a look that definitely conveys the concept perfectly. The only bad part was the limited availability, which left many of us thirstier than somebody actually stranded in a desert.
BAIT x ASICS GEL-Lyte III "Nightmare"
A nightmare never looked so good. This 25th anniversary edition of the GEL-Lyte III by BAIT also made for one of the iconic split-­tongued sneaker's best colorways of the year, with a black­out upper in various textures and silver metal mesh. What really takes them to the next level is the milky translucent outsoles with BAIT and ASICS logos visible underneath. Already with a history of impressive GEL­-Lyte III collabs, this might just be BAIT's best yet.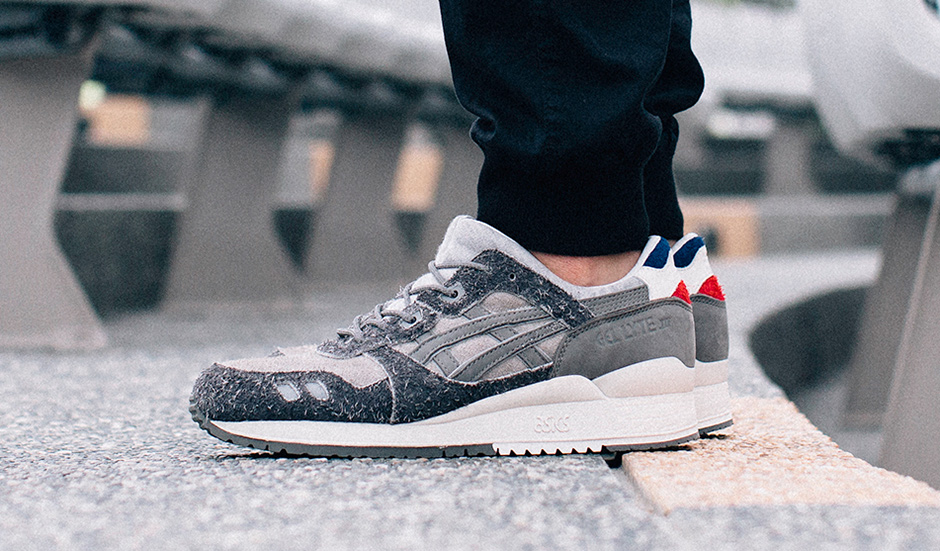 Invincible x ASICS GEL-Lyte III "Formosa"
Among all of the outstanding GEL-­Lyte III collabs released in 2015, arguably none were more unique and intriguing than this version by Taiwan's Invincible. For a bit of a history lesson, the shoe takes inspiration from when Portuguese sailors discovered Taiwan's main island in 1542 and named it Ilha Formosa, which means "beautiful island". Its look in nappy, brushed suede is also meant to resemble the Crested Goshawk, a bird native to Taiwan. Whatever the inspiration, the shoe can't be denied as one of the most memorable GEL­-Lyte III's from a year packed with superb editions of
the silhouette.
Concepts x ASICS GEL-Respector "Coca"
The colorway is great, but what really makes this GEL-­Respector by Concepts one of the year's best ASICS sneakers is the way it was released: at an entire mansion rented out in Miami during the weekend of Art Basel, complete with Lamborghinis, stacks of cash, and gun­-toting babes in bikinis to mimic the luxurious yet seedy Miami underground.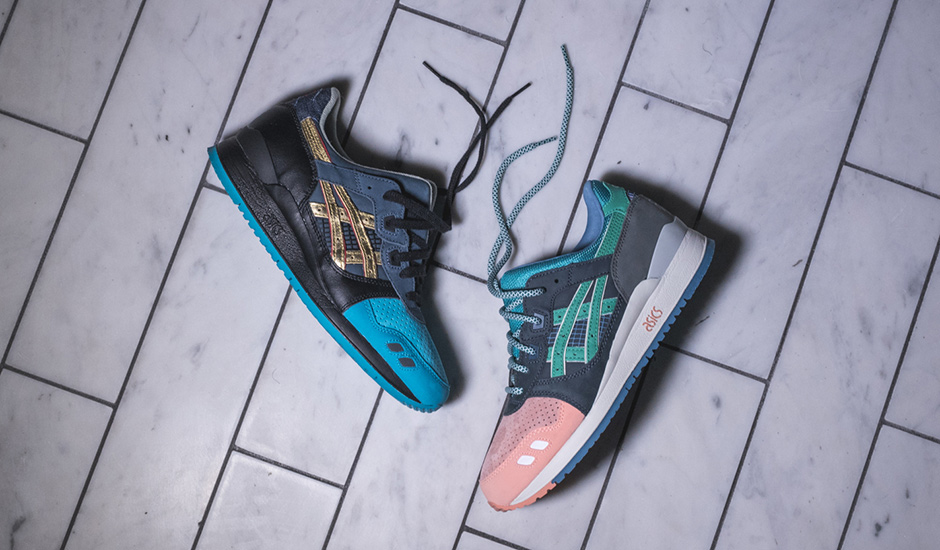 Ronnie Fieg x ASICS GEL-Lyte III "Homage"
With his own take on the "What the…" theme usually utilized by Nike, Ronnie Fieg pays homage to his own previous colorways of the GEL-­Lyte III with this mash­up of fourteen recognizable hues across the mismatched pair for sneakers. And just like all of the colorways referenced here, these GL3's sold out instantly, creating one of the most celebrated collaborations of the year. Those who managed to purchase directly from the KITH shops were treated with some incredible packaging that included Stance socks and pins of all the shoes that poured its heart into this homage.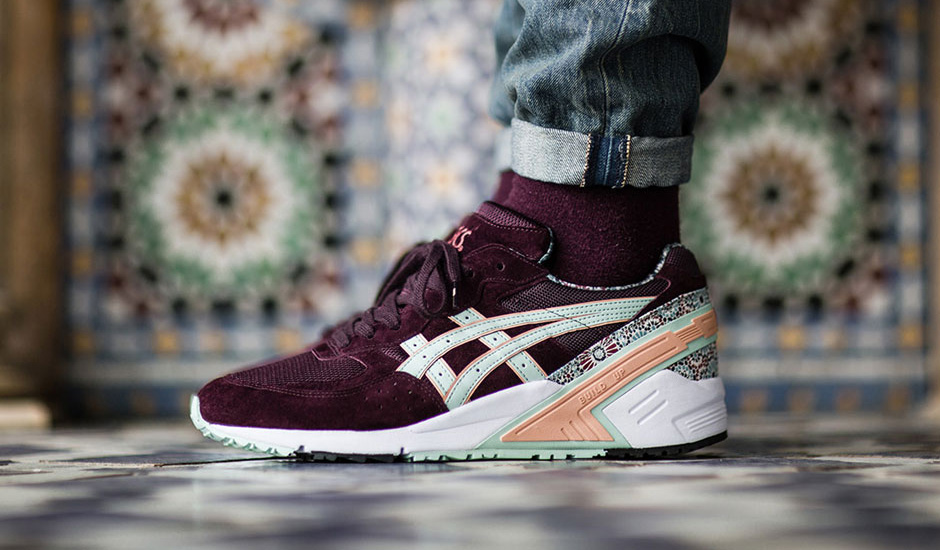 Overkill x ASICS GEL-Sight "Desert Rose"
German sneaker shop Overkill heads to Morocco for inspiration for their ASICS GEL­-Sight collaboration, with a "Desert Rose" colorway modeled after the patterns and cultural identity of the Saharan outpost. The rich maroon suede and mesh upper is accentuated with a print inside and out inspired by the local design aesthetic, while coral and turquoise finish off the impressive execution that is easily one of the recently-­returned GEL-­Sight's best looks yet.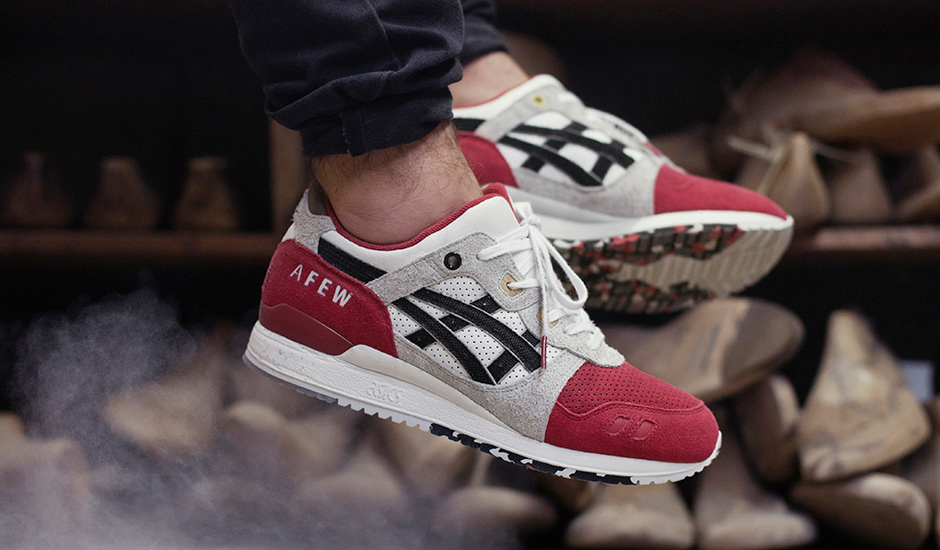 afew x ASICS GEL-Lyte III "Koi"
Another one of the special collabs for the GEL­-Lyte III's 25th anniversary, this "Koi" version by afew quite easily stands out as one of the best. Actually originating as an unreleased one­-of­-one pair back in 2012, ASICS fans were thrilled to see the colorway return for a wide release of the amazing colorway inspired by Japanese heritage and the koi fish. The special-edition box packaging that included custom tees and laces were only an added treat.
ALIFE x ASICS GEL-Kayano Trainer "Marathon"
New York City's ALIFE teamed up with ASICS for this special GEL­-Kayano for the NYC Marathon in 2015, featuring a sporty aesthetic achieved by a premium grey suede and mesh upper accented with red, white, blue, and reflective accents. Not a silhouette that's received a whole lot of collab love up to this point, the GEL­-Kayano was done justice with this impressive rendition that had ASICS fans running to get a pair. On top of that, it was whole-heartedly refreshing to see one of the OG sneaker boutiques back in action.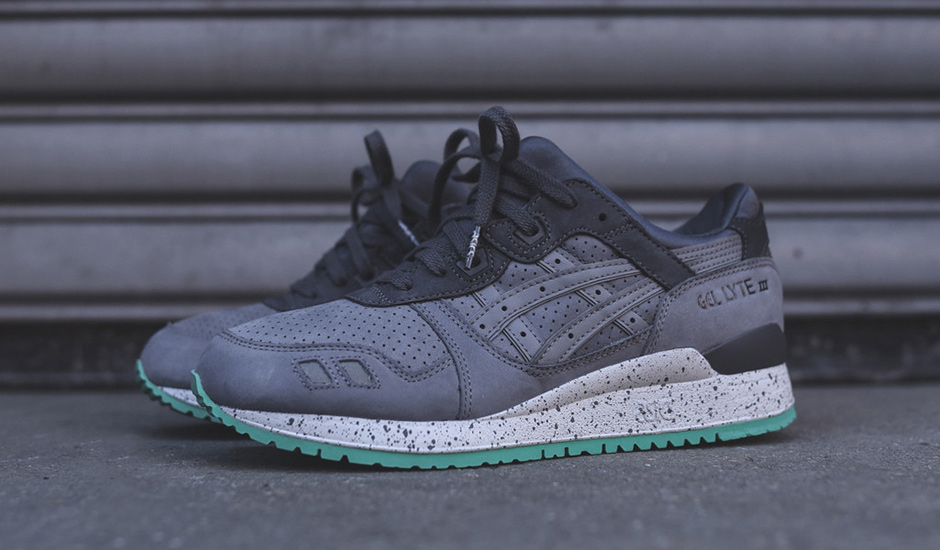 ASICS GEL-Lyte III "Alpine"
These are looking just as good, if not better, than some of this year's collab editions of the GEL-­Lyte III, but they're actually just a general release. ASICS Tiger usually outdoes the other brands when it comes to clean colorways and quality materials for general releases of their retro runners, and there is no finer example than these "Alpine Blast" GL3's. This combination of solid grey, cool green, and just the right amount of speckle detailing made these among the best general releases of the entire year regardless of the brand.