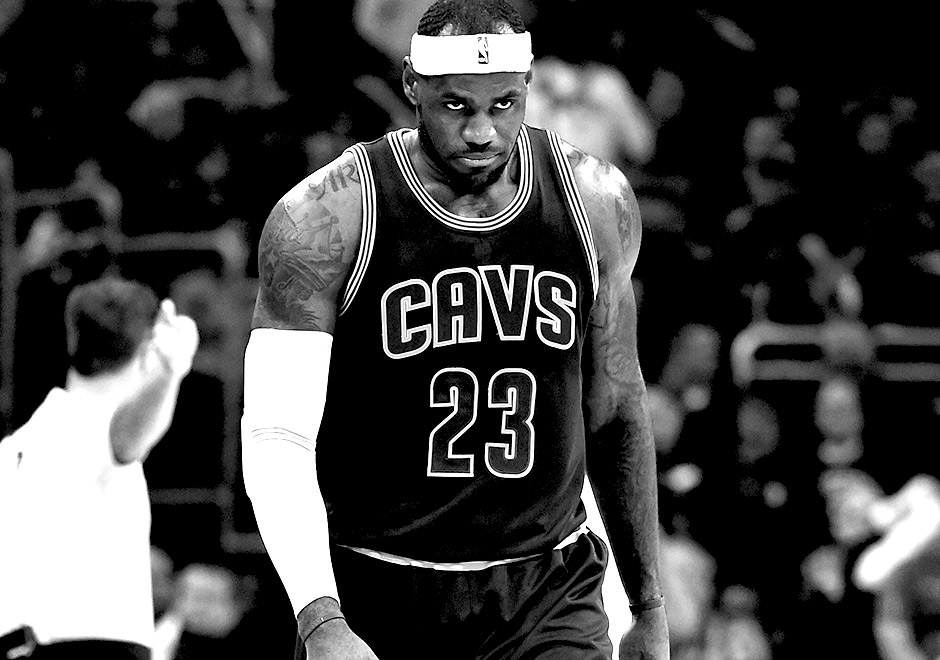 Nike has confirmed that no All-Star themed footwear has been prepared for the festivities, ending a long-standing tradition of sneaker releases that were, at on point, the most sought-after items on the market. It's only been three years since Nike's "NOLA Gumbo League" born from New Orleans flavor was released, and the change of venue removing the game from Charlotte may have played a role, but the larger picture is that Nike Basketball's signature shoes aren't the hotly coveted items like they used to be. How Nike Basketball's All-Star kicks and the category in general fallen from grace can easily be identified. Does that mean the formula for a comeback is as obvious?
Above: Nike's All-Star Collection release in February 2012 at The Florida Mall (Photo: NPR)
Let's rewind a bit to 2010, when Nike Basketball was was producing the hottest tickets in the game. Nike's signature shoe line-up that year consisted of the Kobe V, LeBron 7, and KD 2 – all widely embraced by their respective fans and the sneakerhead community alike. The All-Star versions, which featured wood-grain detailing with reflective pop, are considered to be among the best All-Star releases ever. Nike Sportswear's red-hot Foamposite and Penny line only fortified Nike Basketball's place as number one, with 2012's release of the "Galaxy" Collection transforming mall parking lots into war-zones.
Until 2013, Nike Basketball was the only game in town, rivaled only by Jordan Retros. But during that "dynasty", the landscape of the shoe industry was much different. For one, knit sneakers didn't exist. Flyknit would not be introduced at mass retail until mid-2012, and adidas Primeknit didn't really make a mark until 2015 with the Ultra Boost. What the meteoric rise of the Roshe in 2013 (the shoe debuted in 2012) told us was that consumers cared less about bells and whistles and more about simplicity and budget. Nike Basketball in 2013 was the exact polar opposite of what the Roshe represented; the former pushed innovation and borderline belligerent colorways, whereas the latter represented a peaceful zen while using the most inexpensive materials suitable for footwear.
Above: Original design sketch for the Nike Roshe Run (Photo: How To Make It)
The Roshe was a force to be reckoned with because it kick-started the low-profile, low-frills footwear trend. Flyknit models were essentially higher-end knit shoes that achieved that same look, setting the stage for adidas to dominate with the Ultra Boost, NMD, Yeezy, and so on. Meanwhile, Nike Basketball stayed true to their innovative spirit and produced some impressive models, but the evolving aesthetic wasn't what casual consumers, aka the majority, were clamoring for. Pair decreasing demand with increasing prices/production and the most elementary economist will cringe hard.
By 2014, Nike was getting fat off the Roshe and other unearthed models like the Air Huarache, which required almost zero marketing. There's something about big dollars being thrown around that deters sneakerheads because sneaker culture was born from organic trends, and once brands try to capitalize, long term success is unlikely (Nike SB, we're looking at you). Basketball shoes are a much more lucrative category backed by a multi-billion dollar professional league, with athletes being paid nine figures just to wear the shoes, so where's the "cult" factor in that?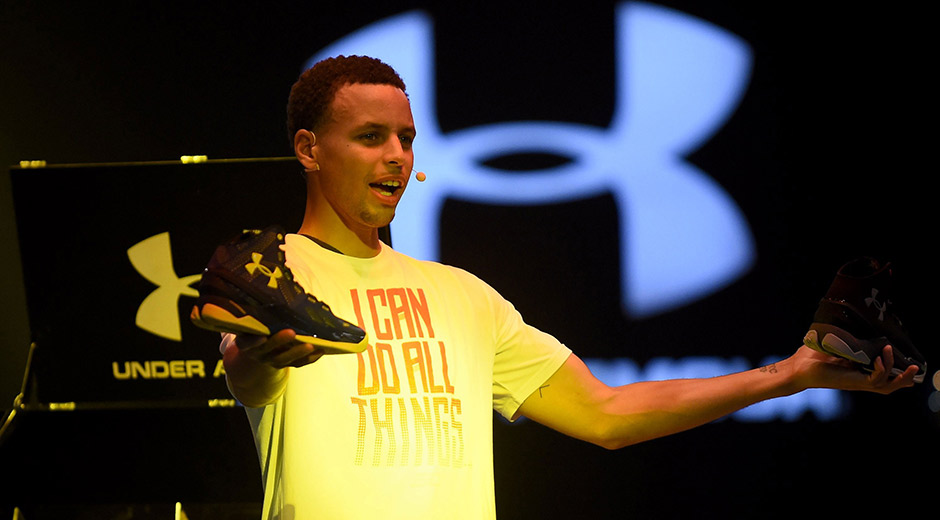 Above: Steph Curry in China debuting the UA Curry 2.5 (Photo: Under Armour)
In addition to evolving footwear trends, Nike Basketball took a bit of a hit on the sales and PR front thanks to Steph Curry and Under Armour. You've heard the story a million times over: Steph is essentially thrown to the side by Nike, with the story of the infamous last-ditch pitch to Steph and father Dell only adding to the ridicule. Now signed with Under Armour, Steph goes on to have one of the best seasons in NBA history and perhaps the best two-year stretch ever. (We have to point out that Under Armour's Curry line got just as cold for basically the same reasons that Nike Basketball did, but we'll get deeper into that later.)
So why exactly is Nike Basketball forgoing an All-Star collection? By choice. Nike recognizes that the demand just isn't there anymore and another set of superfluous colorways will do nothing but check a box internally while telling its consumers to expect more of the same. But it appears that the once mighty category is finally grounded and fully aware of its surroundings, and from there is a much-needed restructuring, wiping the slate clean and breaking the formula that they created in the first place. Still, the Kyrie 3 is among the best-selling basketball shoes, and reaction to Paul George's PG1 is very positive.
Will Nike Basketball shoes reach that pinnacle of industry power again? It's hard to say, because store shelves are only getting more crowded, trends are still evolving deeper into the world of fashion, and their parent brand Nike isn't the sole big man on campus anymore.
Nike Basketball really needs to come out of nowhere. Just how they'll do it is the challenge.