Asian shoe companies have been hyper aggressive this summer showcasing some truly noteworthy designs for their signature athletes. Dwyane Wade's Way of Wade 6 has been a head-turner as has the lifestyle model known as the Way of Wade Essense previewed earlier today.
It wasn't that long ago that Klay Thompson's move to ANTA was looked at with some skepticism, but he's made up for it with an $80 million contract and has been enjoying himself all summer on his Asian Tour. His new ANTA KT3 might just be one of the best designs straight from a Chinese company yet. The ANTA KT3 features a woven upper with a jagged midsole construction while the tongue waves into an ankle strap for a unique lockdown fit. Earlier catalog images showcase eight total colorways coming int he future including a Golden State Warriors theme in royal blue and yellow.
There's no word yet on availability, but would you rock Klay Thompson's latest signature model? Stay tuned for more updates right here on Sneaker News.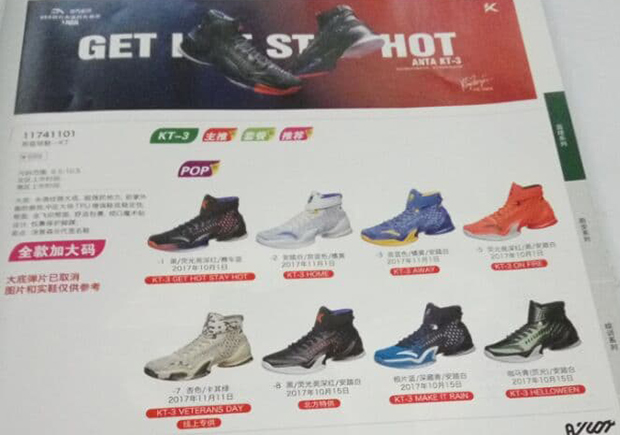 Photos: HUPU/ Shuanghuoweiyan/ hibasketballshoes