801544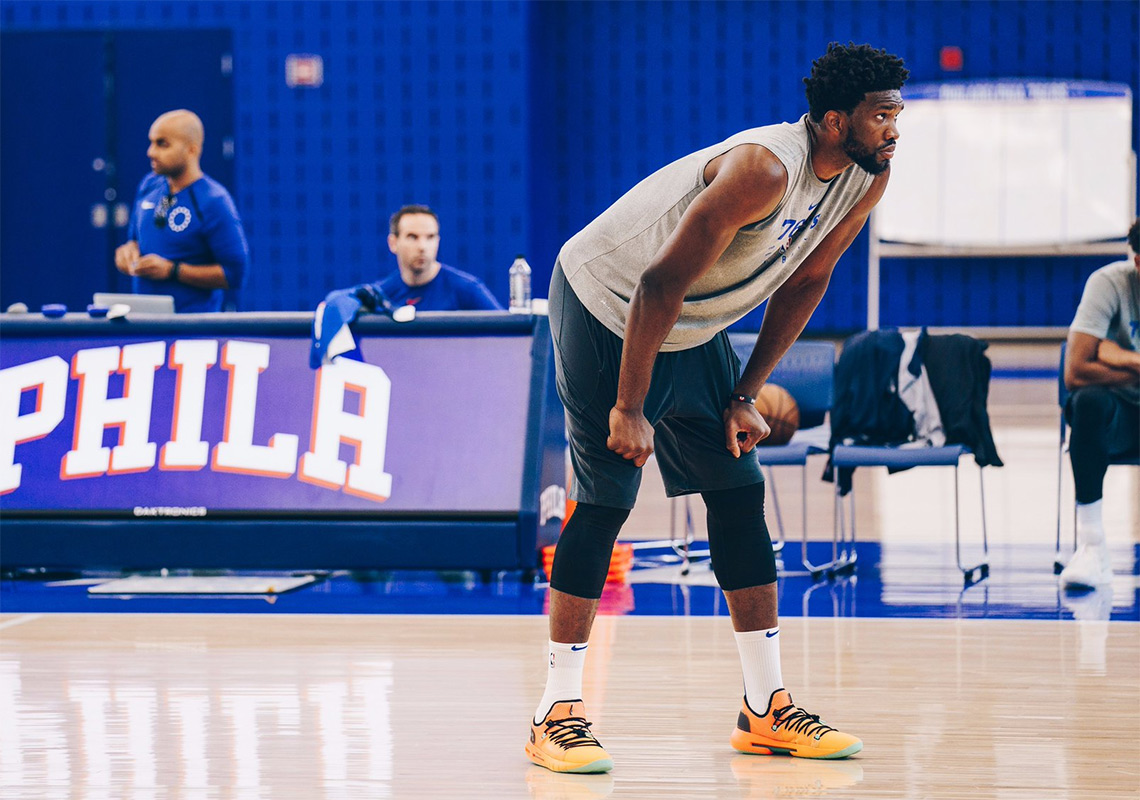 Is Joel Embiid Signing With Under Armour?
This post contains references to products from one or more of our advertisers. We may receive compensation when you click on links to those products. The opinions and information provided on this site are original editorial content of Sneaker News.
Since being drafted by the Philadelphia 76ers number three overall out of the University of Kansas in 2014, Joel Embiid has been one of the league's most enigmatic superstars. Between his hilarious internet presence, his adoration for Rihanna, and his incredible skill on the court, Embiid is one of the most must-see hoopers in the league on a nightly basis. Sticking with the Three Stripes right out of College – the same brand that sponsors the Jayhawks – Embiid's first sneaker contract is set to expire at the end of the month, leaving him as a sneaker free agent. With serious injury concerns seemingly behind the The Process, he is going to be one of the most in-demand signature athletes up for grabs this year. Even though the seven-footer out of Cameroon is still under contract with the Trefoil Brand, he has spent much of his training for 2018-19 – including an appearance at NBA Media Day – in Under Armour sneakers.
Spotted in both the high and low versions of the UA Havoc Basketball shoe, it lends to the notion that he may be on his way to signing with the Baltimore-based brand. If JoJo were to do so, he would quickly become the company's second most relevant endorser behind the baby faced assassin, Steph Curry. We have seen UA make rich offers at superstars before, the likes of Kevin Durant's 10-year offer sheet worth somewhere between $265 million and $285 million in 2014, but the two-time defending Finals MVP turned it down to stick with Nike. This begs the question, is Embiid more interested in the money, or is he concerned with potentially making a product that will garner a more significant fan base? Stay tuned for updates regarding Embiid's upcoming sneaker free agency and tell us which brand is best for the personality-rich center.
.@JoelEmbiid officially becomes a sneaker free agent on September 30. Which brand should he sign with?

📹 @PompeyOnSixers pic.twitter.com/yvOWsI5r3o

— B/R Kicks (@brkicks) September 26, 2018
Photo: sixers
Recent Stories