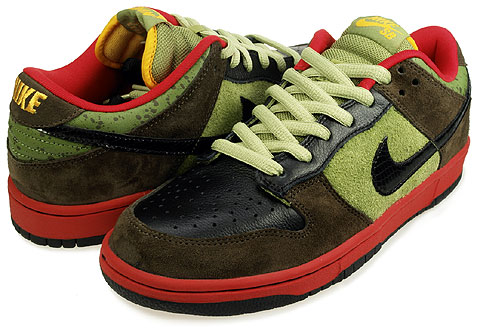 Style Code: 313170-302
Colorway: Asparagus/Black
Release Date: August 2009
This Dunk Low has a bunch of earthy tones for the Fall season.  They range from black and brown to several tones of green.  Brighter notes of orange and yellow tie in the theme and make us wonder if it's too early to grab the rake. It has earned the nickname "Asparagus".  This is a good fit, given the prominent green side panels, laces and tongue, but the mix of browns, black, bright red and yellow had us thinking otherwise.  Images via LTD.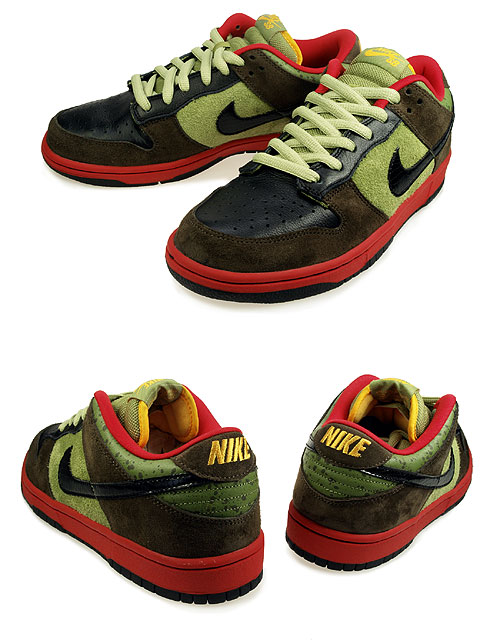 Recent Stories