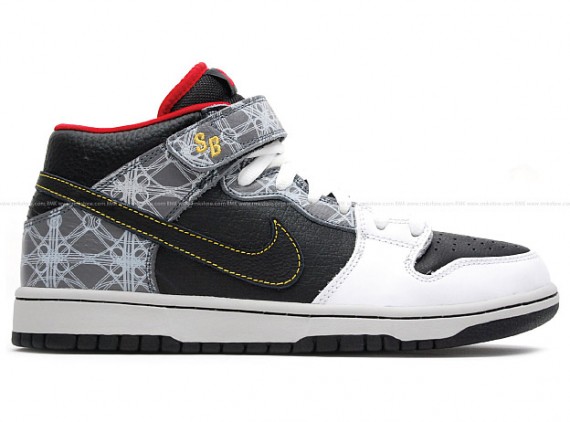 Style Code: 350677 001
Colorway: Black/Black
Release Date: January 2009
Triumvir, an Orange County based lifestyle company, flystreetwear, a Beijing and Shanghai based skate shop, and Nike SB got together to design a Dunk Mid inspired by Beijing. Many around the world have taken notice to the Chinese culture since the 2008 Summer Olympic Games in Beijing. This shoe pays tribute to some aspects of this very intriguing and unique country. For those knowledgeable of this area, one can immediately see the Beijing high-rise/ highway gray-toned heel, red and gold accents to represent fortune, prosperity and Chinese flag, and even the white dust mask worn by many inhabitants on the toe and laces of the shoe. The slogan "skate towards Tienanmen square" is embedded in the sockliner, while the sole fuses Fly's Chinese coin logo and Triumvir's "3″ logo. Definitely a special shoe for a special culture. While there is no word on a US release, this Dunk Mid SB is now available in Asia retailers including RMK Store.
More photos below…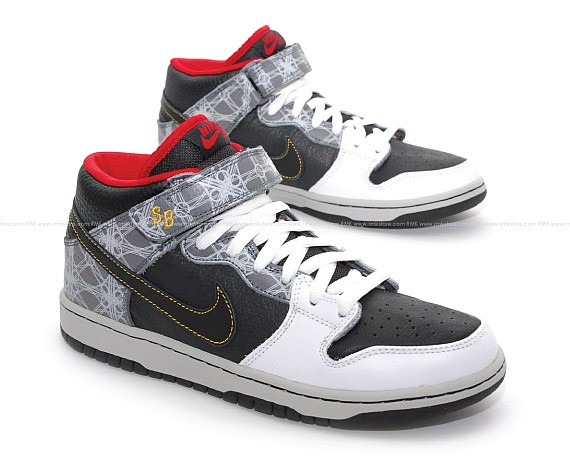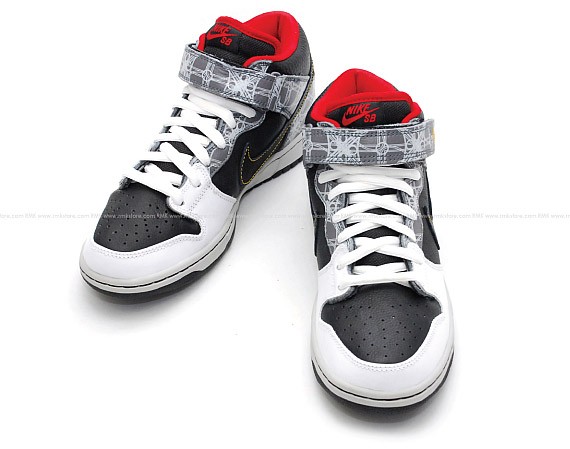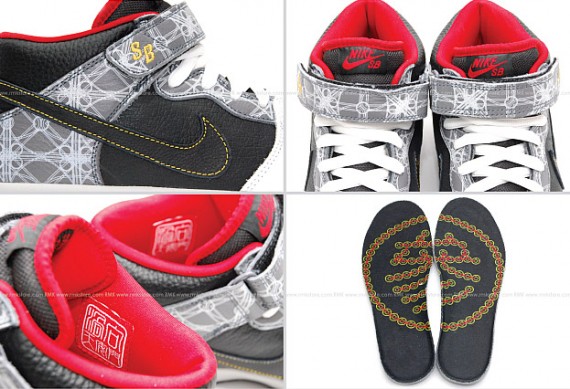 —
BELOW ARE THE CURRENT LISTINGS FOR THESE KICKS ON EBAY:
[If kicks below are a random assortment, desired kicks are not currently available on eBay.]