Tinker Hatfield Q&A Session @ Nike Santa Monica
"The man, the myth, the legend…" is one sample of how Tinker Hatfield was introduced during a Q&A Session at Nike Santa Monica during the Sole Collector x Jordan CMFT Max 11 release event, and there truly is no better way to roll out the red carpet for the legendary architect responsible for the most game-changing and ground-breaking footwear designs in history. Hatfield's aura of 'cool' was visible from head to toe, with a slick black leather jacket and a special PE of the Air Jordan XX3, at ease under the spotlight and deluge of praise. Tinker was ready to address any question regarding the Air Max 1, Air Jordan XI, and the Jordan CMFT Max 11 hybrid, and willing to answer more in-depth ones like his previous work with Kobe and LeBron, the upcoming Air Jordan 2011 and 2012, and his most memorable moment with Michael Jordan during their revolutionary partnership and storied friendship. You should prepare to be all ears for this great info session so take a look at all three parts of Tinker's Q&A session at Nike Santa Monica after the jump and let us know what piece of information had you surprised the most.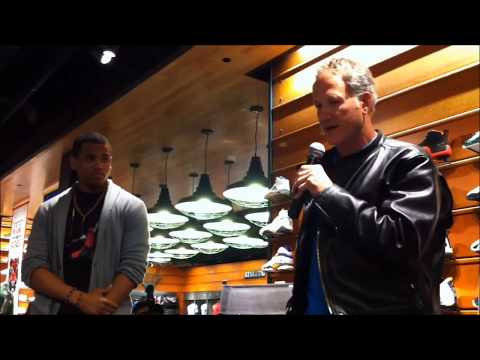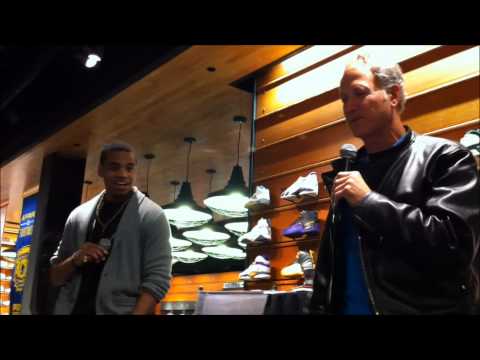 Videos via mjo23dan.
Filed under: Air Jordan Events Nike Air Max