NIKE AIR FORCE 1 LOW WEEK PART 2
Nike Sportswear continues to lengthen the honorable tradition of creating special Air Force 1 Low releases to commemorate the twelve animals of the Chinese Zodiac. With this year's trifecta of Dragon drops and last year's amazing Year of the Rabbit, you may believe that the 'Year of the…' releases have always been ornate, but that isn't the case; most of the earlier versions featured basic, tonal uppers with minute details in the form of Chinese characters. The 2006 release of the 'Year of the Dog' changed all that; designed by Runyo Chen of Nike, Himm of Shanghai's Urban Magazine, and PK of LC Advertising, the Year of the Dog was actually a two-pronged release – one in the classic, subtle version that would be pleasing to the masses, and a second version that was far more decorated.
The primary inspiration behind the Air Force 1 Low 'Year of the Dog' was the Tibetan Mastiff as well as other cultural tidbits from Tibet. The toe-box featured bright colors influenced by Tibetan jewelry and garments, while the laser detailing on the orange sectionals was a tribute to the traditional robes worn by monks. The Chinese character on the heel also represented the Tibetan Mastiff dog, one of the most powerful breeds in the entire species. As we alluded to before, there were two versions of the shoe – the second being a two-toned red upper with the festive graphic on the heel-tab and the character on the heel. The trio of Runyo, Himm, and PK was responsible for other China-specific Nike releases in the past as well, like the 'Shanghai' Nike SB Dunk Low as well as the 'Year of the Phoenix' Air Force 1 Low. Today, Runyo continues his sublime work with Nike Sportswear, leaving trails of his influence on NSW footwear and apparel in years past. More of the 'Year of the Dog' is just below, so take a look at tonight's Classics Revisited and let us know where this ranks among the best 'Year of the…' releases of all-time!
Nike Air Force 1 Low 'Year of the Dog'
Varsity Red/White-Orange
313404-611
2006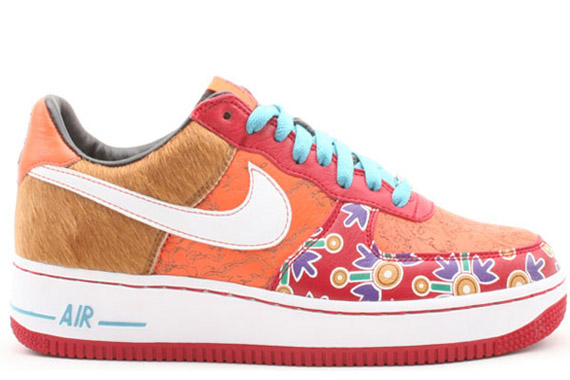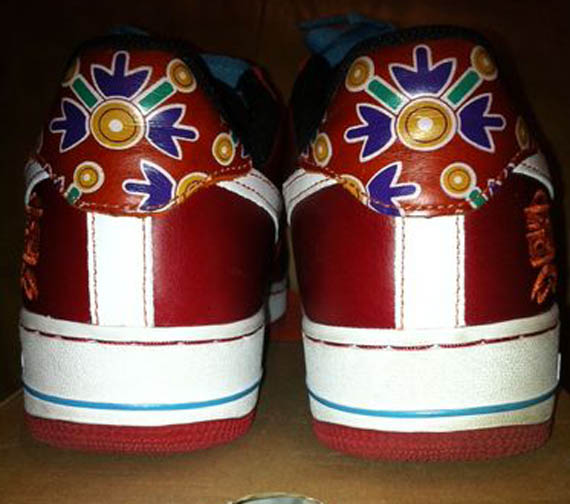 Photos: freshness/size-9-addict