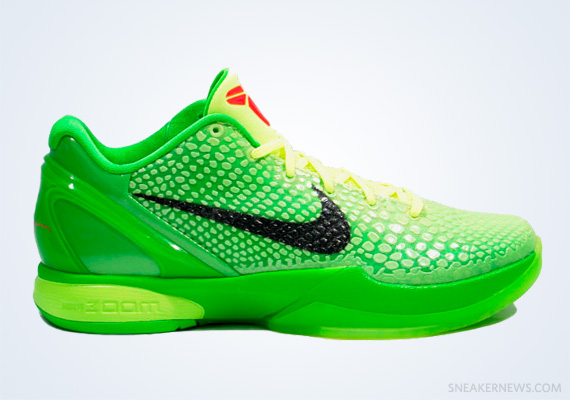 CHRISTMAS-INSPIRED SNEAKERS WEEK
With the Christmas Holiday arriving next Tuesday, Sneaker News is taking a look back at the five most memorable Christmas-inspired sneakers of all-time for this latest week-long segment of Classics Revisited. Starting things off is what may be the best Christmas release ever (and certainly the most popular Nike Kobe release of all-time) – the Nike Zoom Kobe VI 'Grinch'. This incredibly bright Volt colorway was debuted by Kobe on Christmas Day in 2010 in a highly-anticipated match-up between Kobe Bryant and the new-look Miami Heat. The Grinch effect was a team-wide affair, with the bright green taking form in Player Exclusive form in other Nike models. In addition, the courtside viewers received a special gift bag that included the bright-green Kobes as well.
The nickname of 'The Grinch' originated among the sneaker blogs/forums for its resemblance to the infamous Dr. Seuss character who tried to ruin the holiday. However, Nike has officially dubbed these the 'Green Mamba' as the colorway is taken directly from the animal of the same name. The green mamba has the same two-toned green scales with the sharp black eyes, while the touch of red was added by Nike to tie in the Christmas theme. Despite the official 'Green Mamba' inspiration, these are universally referred to as the Grinch – even by Nike's in-house designers themselves. Is the Kobe VI 'Grinch' the best Christmas-inspired release of all-time, or is that shoe yet to be seen in this week's Classics Revisited?
Nike Zoom Kobe VI 'Grinch'
Volt/Black-Green Apple-Crimson
429659-701
12/25/19
$130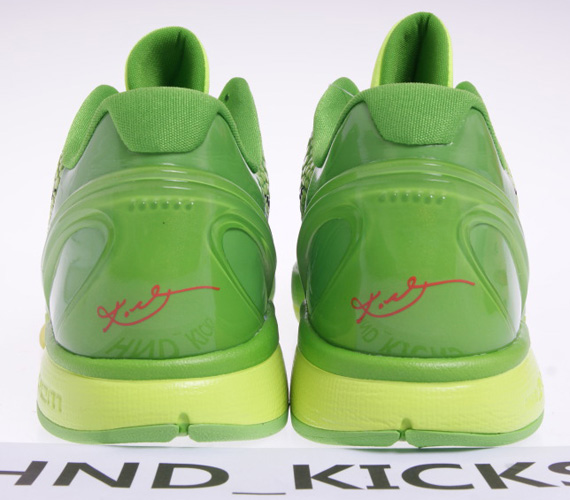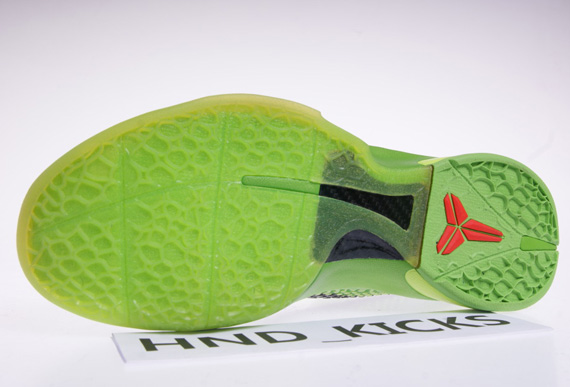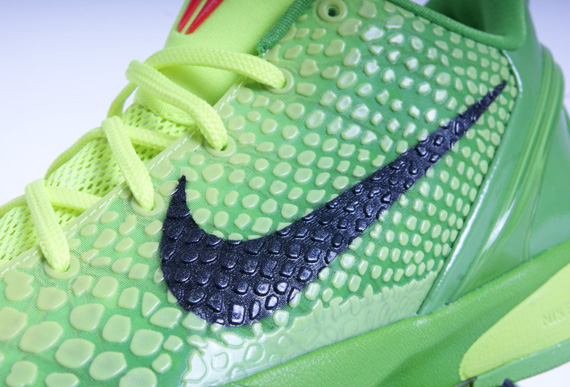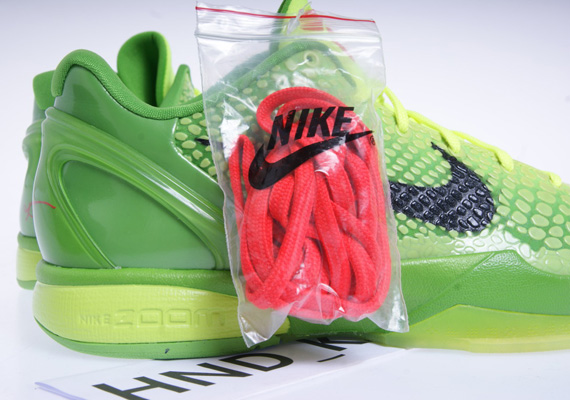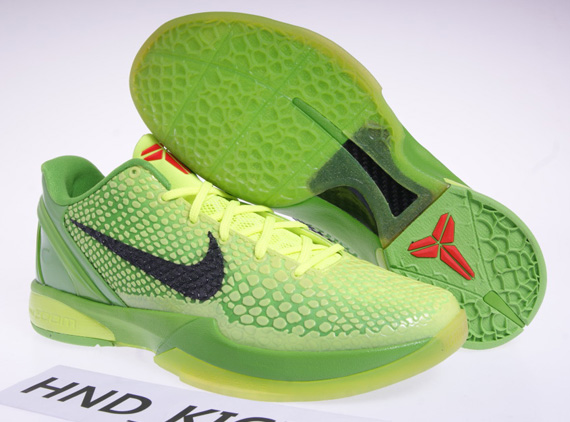 Photos: kicks_hnd on eBay