378694
Sneaker News Top 23 Air Jordans of 2012
2012 was everything an Air Jordan fan could ask for. Along with all the great releases covered in the Sneaker News Top 30, like the year-long celebration of the Air Jordan IV, the Olympic-inspired releases, and the comebacks of two previously un-retroed originals, the vast selection of Air Jordans to hit retail kept us on our toes on a consistent basis. There were plenty of great releases that deserve some of the year-end spotlight, so before Jordan Brand begins its eagerly awaited 2013 campaign, we're taking a look back at some of the brightest highlights of the star-studded year that just wrapped up. Check out our Sneaker News Top 23 Air Jordans of 2012 and be sure to let us know what your favorites were.
Simply put – all of the releases that went down over the last twelve months rejuvenated the Air Jordan fanbase with a variety of styles. OG colorways, new Retro+ compositions, interesting use of materials, and the annual Doernbecher release all contributed to an amazing year, so click through for an appropriate selection of the 23 best Air Jordans and prepare yourself for another outstanding year of inspired releases in 2013.
Photography: John Kim/Sneaker News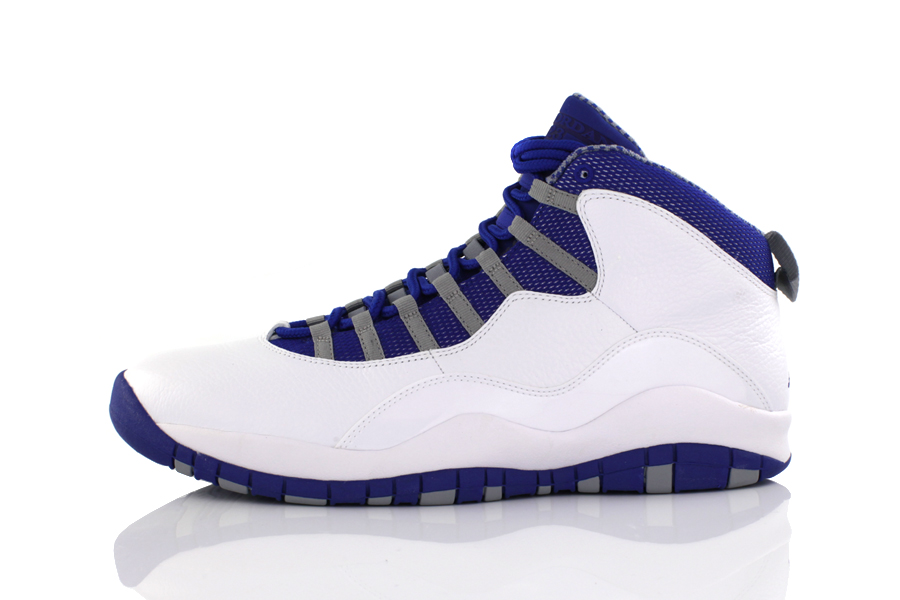 23 | AIR JORDAN X "OLD ROYAL"
The Air Jordan X underwent a mini-revival to start of the 2012 year of releases, with this February release of 'Old Royal' following up the 'Chicago' release of January. Jordan Brand brought on a slick and simple Old Royal/Grey colorway that, quite frankly, fit right in with the first generation of Air Jordan X colorways, while adding the TXT designation that presented a new mesh-like material on the upper.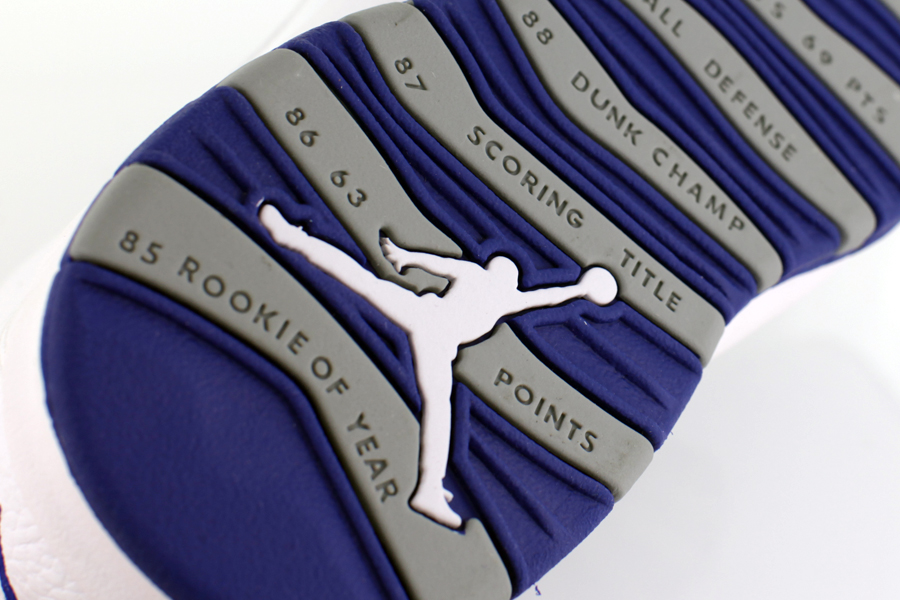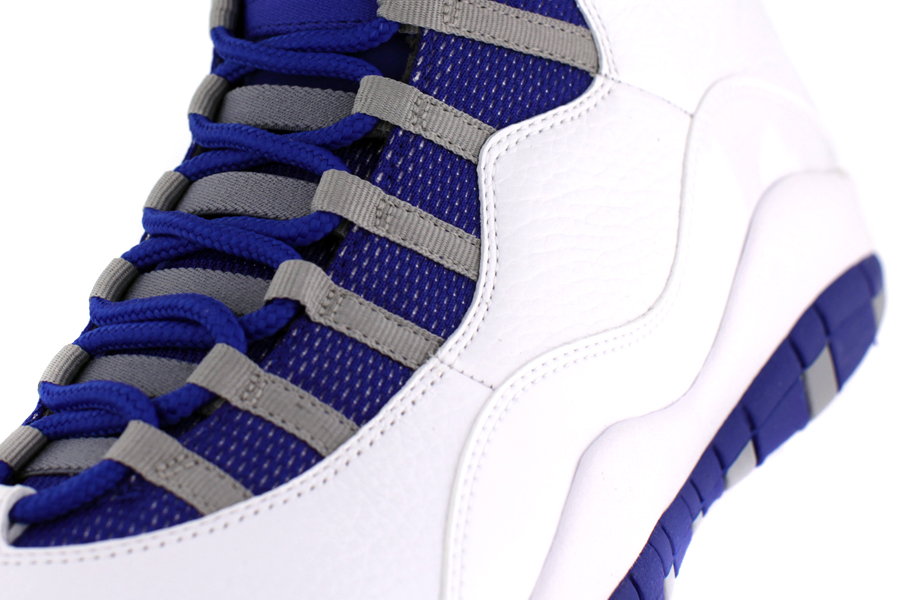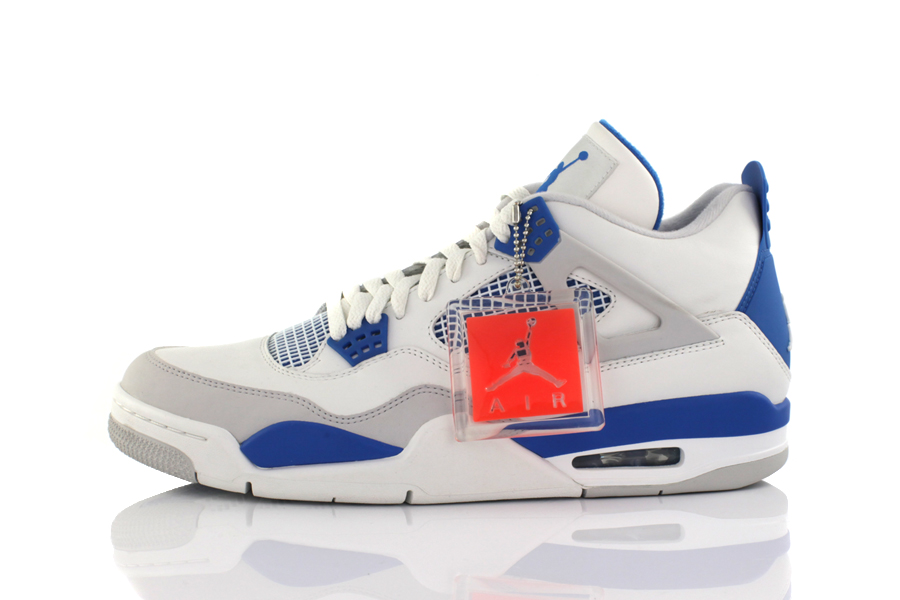 22 | AIR JORDAN IV "MILITARY"
Once the Military Blue IV was confirmed, the immediate reaction by consumers was to recall the 2006 release and how these classic Jays were inexplicably overlooked at retail. Although the Military IV didn't coerce droves of raging fans to stores, the Air Jordan IV 'Military' was as a zero-risk pick-up and a worthy addition to any Air Jordan rotation in 2012.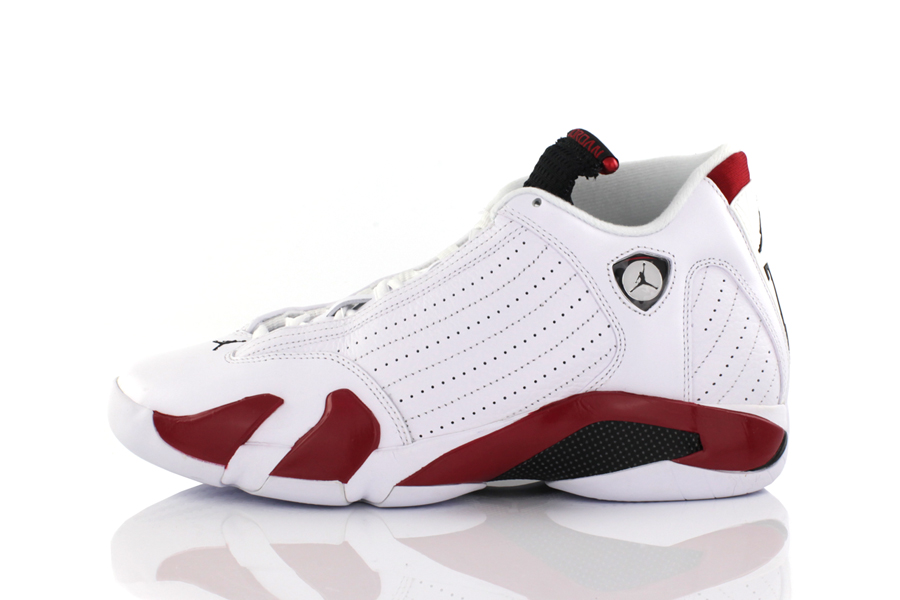 21 | AIR JORDAN XIV "WHITE/RED"
Considering the Light Graphites and Last Shots dropped in October and December of 2011, respectively, the 2012 release of the Air Jordan XIV in White/Red was quite a surprise. It would've made sense that this OG Air Jordan colorway would go down during that Holiday 2011 season, but after a few months of quietude, these Ferrari-inspired Jays reappeared this past March, experiencing a rather successful stint at retail.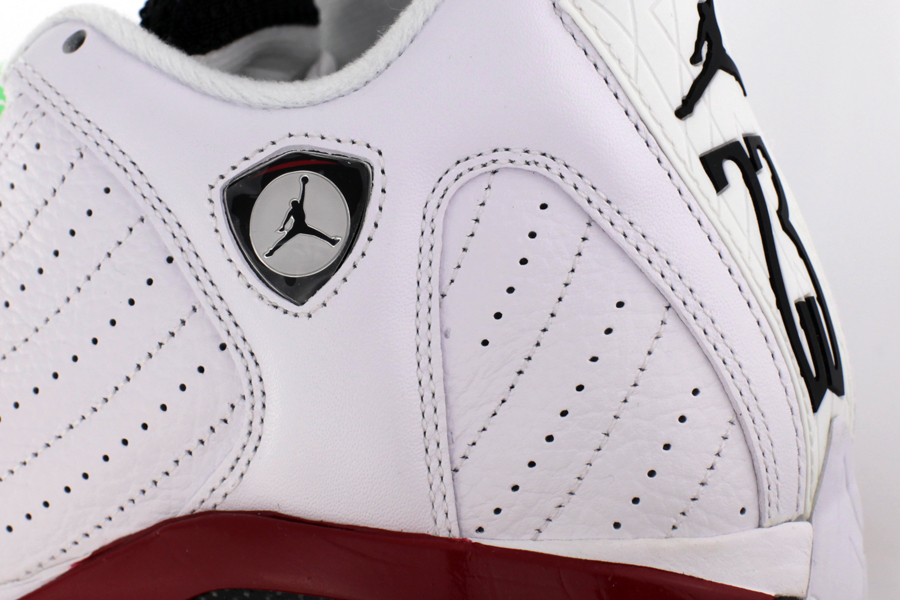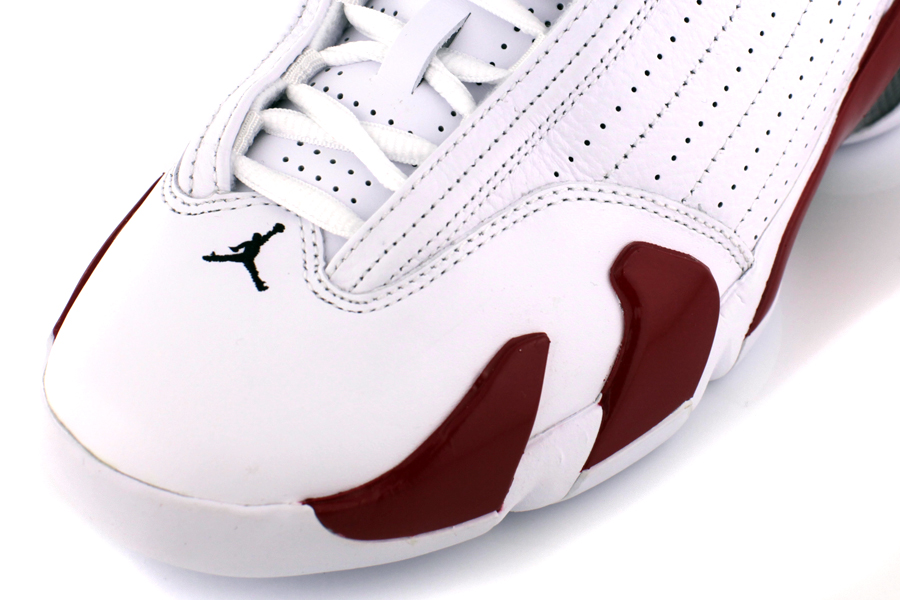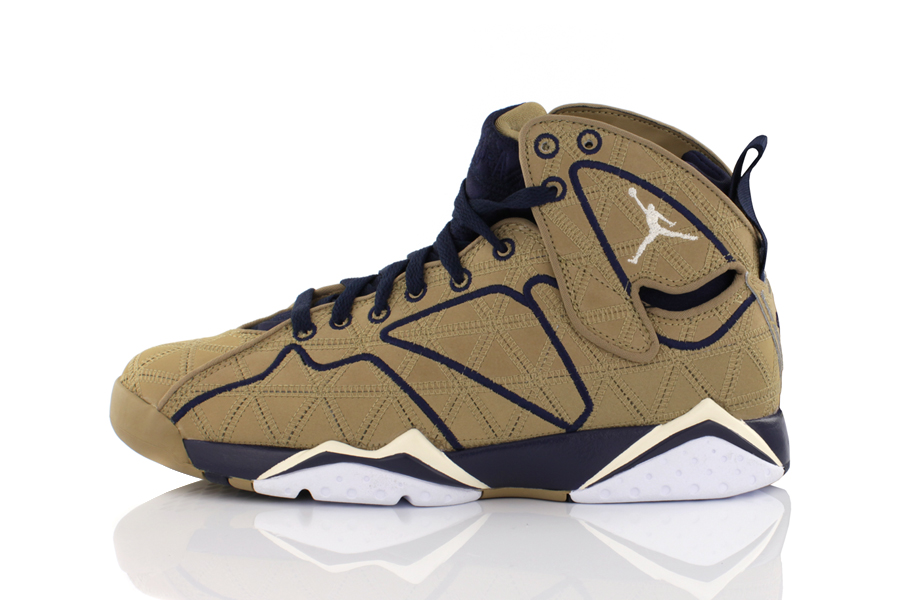 20 | AIR JORDAN VII J2K
This quirky triangular patchwork of materials was first revealed in a forgotten 2010 release of the Air Jordan 1. Two years later, Jordan Brand unveiled a duet of Air Jordan VIIs using the same build format while adopting two great lifestyle-driven colorways of Filbert and Obsidian. These limited-issue releases were definitely one of Jordan Brand's best-kept secrets of the year, and a quick appearance at select Jordan Brand retailers was all that we really saw of these impressive releases. Will J2K be a common theme for future releases? If so, you can thank the success of these Air Jordan VIIs for any continuation.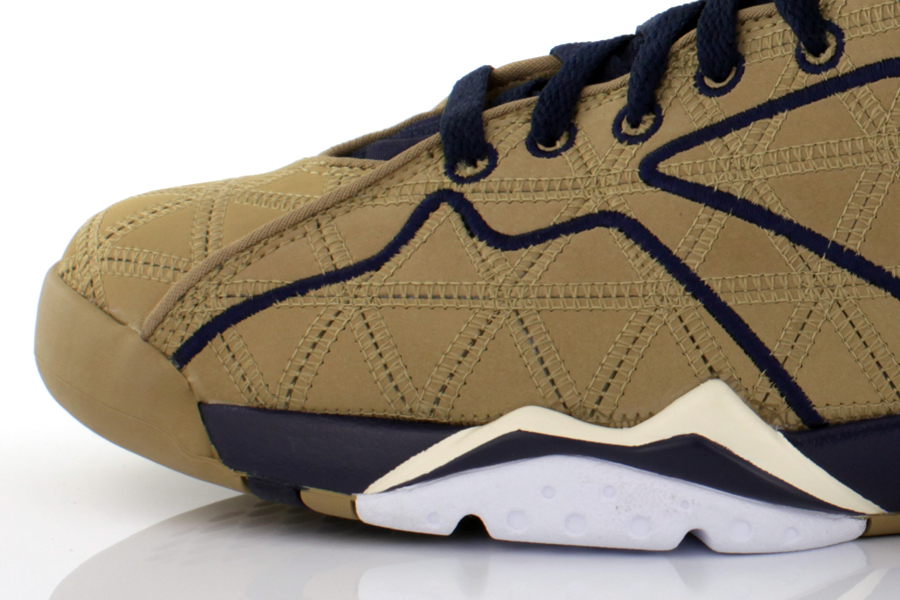 19 | AIR JORDAN IX "COOL GREY"
The Air Jordan IX was the first shoe to extend the 'Cool Grey' heritage that first started in 2001 with the popular Air Jordan 11. Pairing Cool Grey patent leather with Medium Grey nubuck, the Air Jordan IX 'Cool Grey' is indeed one of the best Retro+ productions ever, and the mid-December release stood up toe-to-toe against other big-ticket items of that month.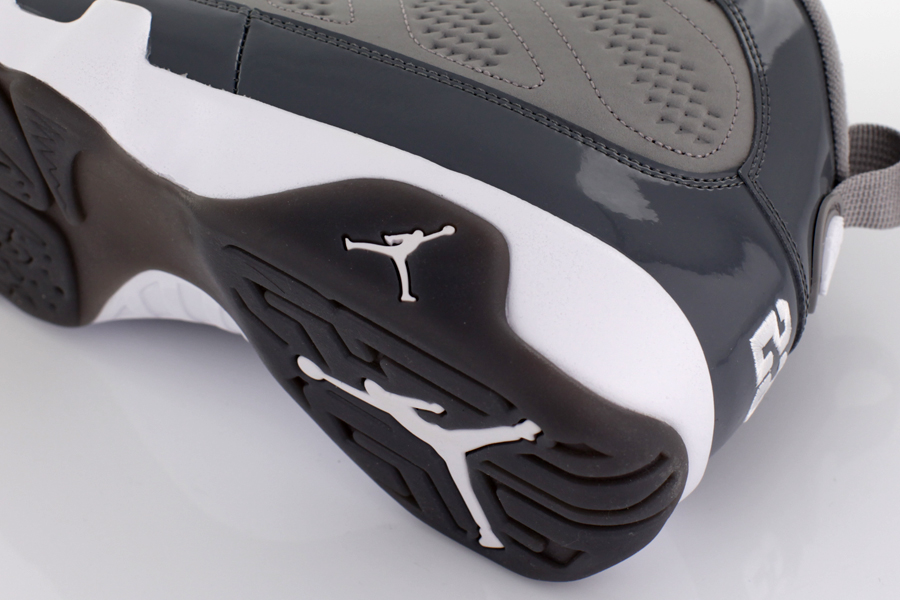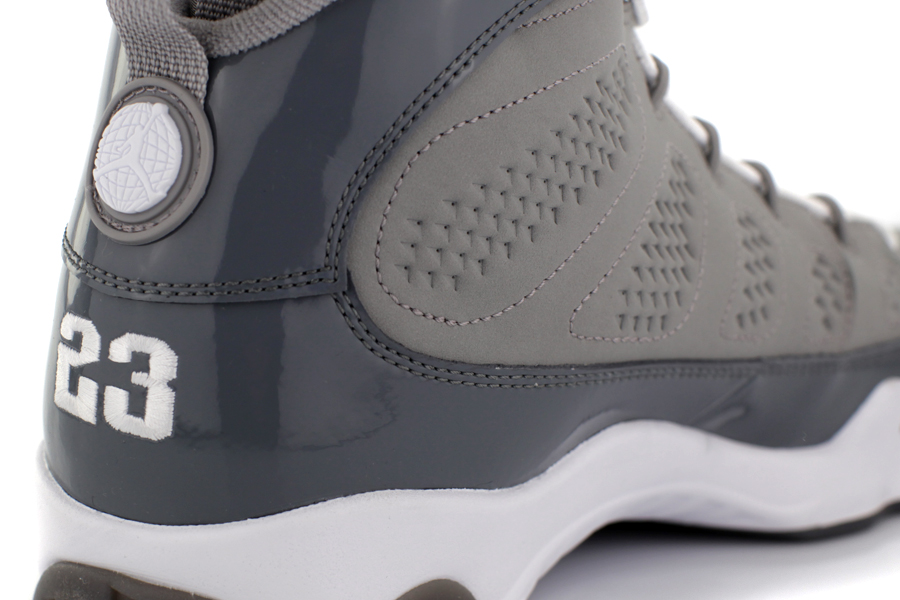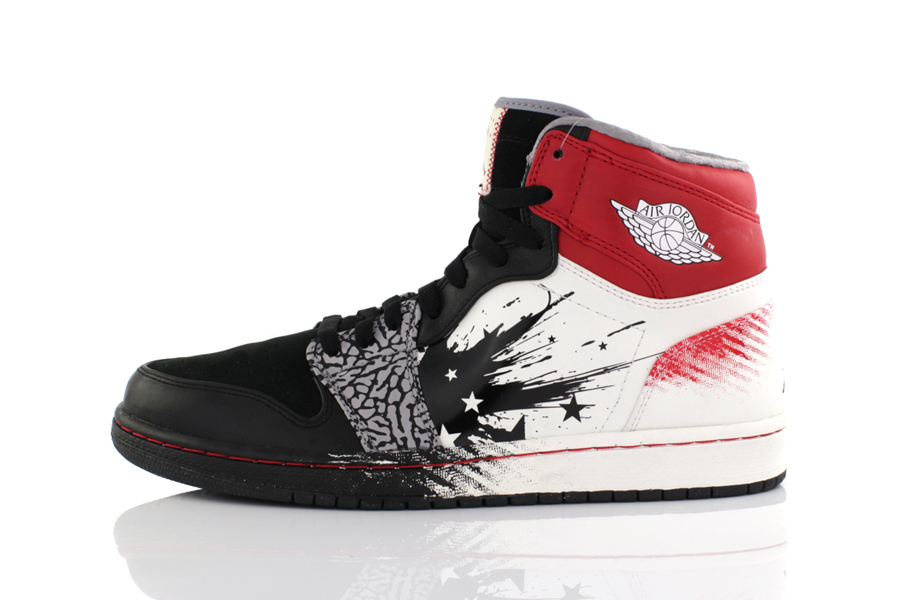 18 | DAVE WHITE x AIR JORDAN 1
A follow-up to 2011's 23-pair Dave White x Air Jordan 1, this Bulls-centric colorway designed by famed UK artist Dave White was a special release on February 11th. This Swoosh-less Air Jordan 1 first surfaced in the latter half of 2011, and a wide release didn't happen until around All-Star Weekend – roughly one year after the WINGS For The Future auctions for the original Dave White x Air Jordan 1 came to a close. In addition, these Air Jordan 1s were priced at $175 and disappeared quickly, proving that most basic of Air Jordan models by comparison could hold that premium factor.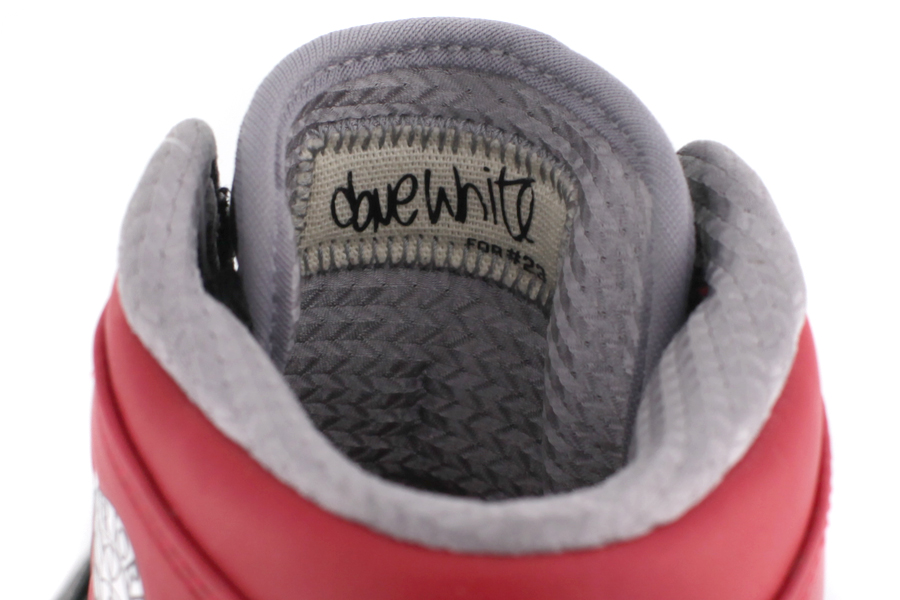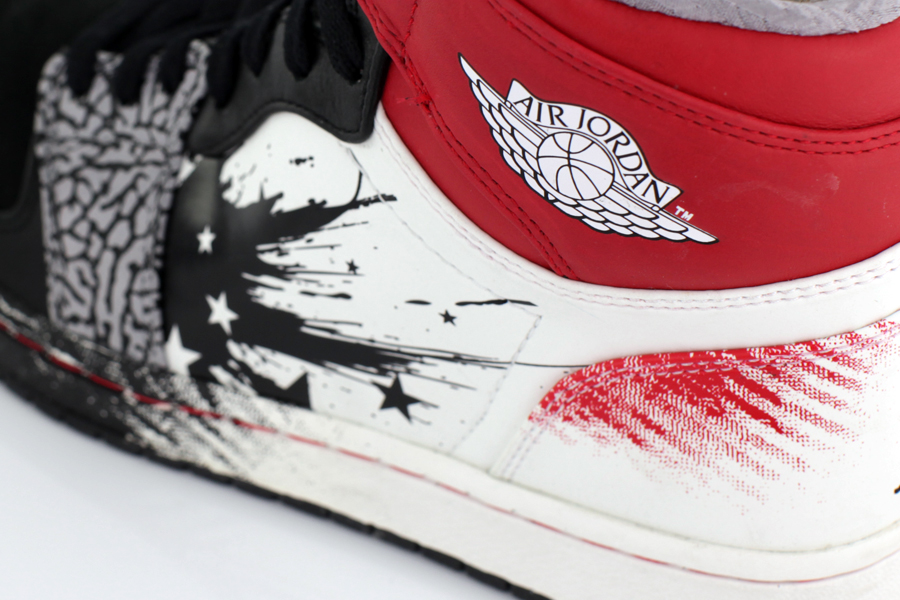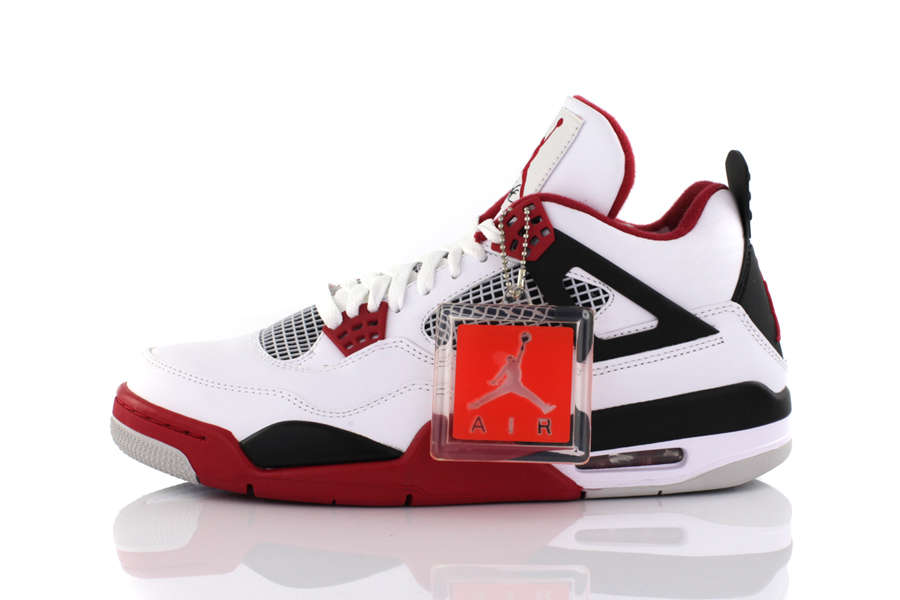 17 | AIR JORDAN IV "WHITE/RED"
2006's release of the Air Jordan IV 'Mars' was a tribute to Spike Lee's integral role in the early Air Jordan ad campaigns, but this 2012 Retro release was stripped of any superfluity and resurfaced in its original form. Arriving in stores just before the start of the London Olympics, these Air Jordan IVs were a popular choice for the Summer and were spotted on the feet of a few of the Team USA members.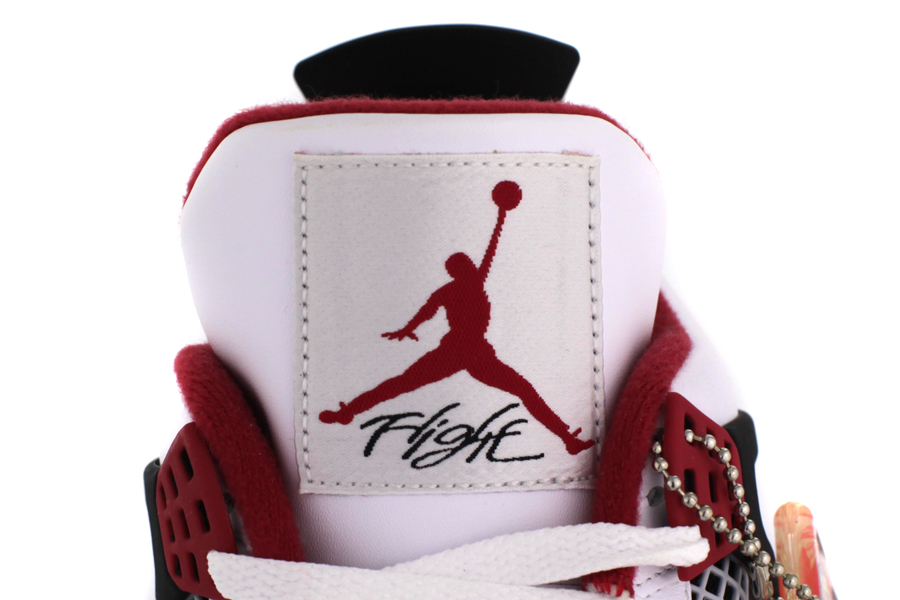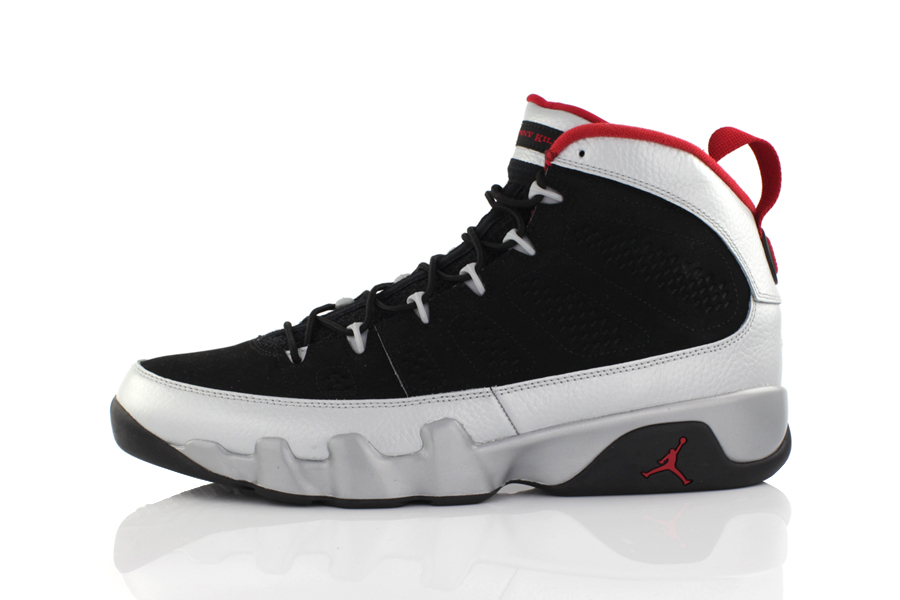 16 | AIR JORDAN IX "JOHNNY KILROY"
The unofficial leader of the Kilroy Pack is the Air Jordan IX 'Johnny Kilroy' – the first release that launched a sextet of Air Jordan IXs focusing on the legendary ad campaign on 1994. Not many details of the Air Jordan IX 'Kilroy' Pack was revealed (a surprise in this age of fast-moving digital information), but when the the custom 'Johnny Kilroy' tongue and special embroidery were revealed, curious fans began looking toward the 'Johnny Kilroy' as a sign of things to come.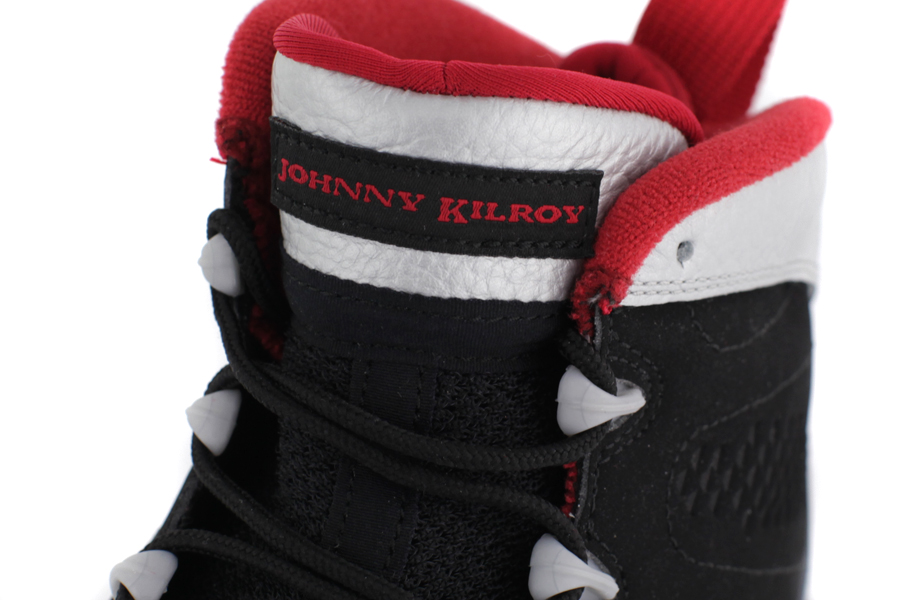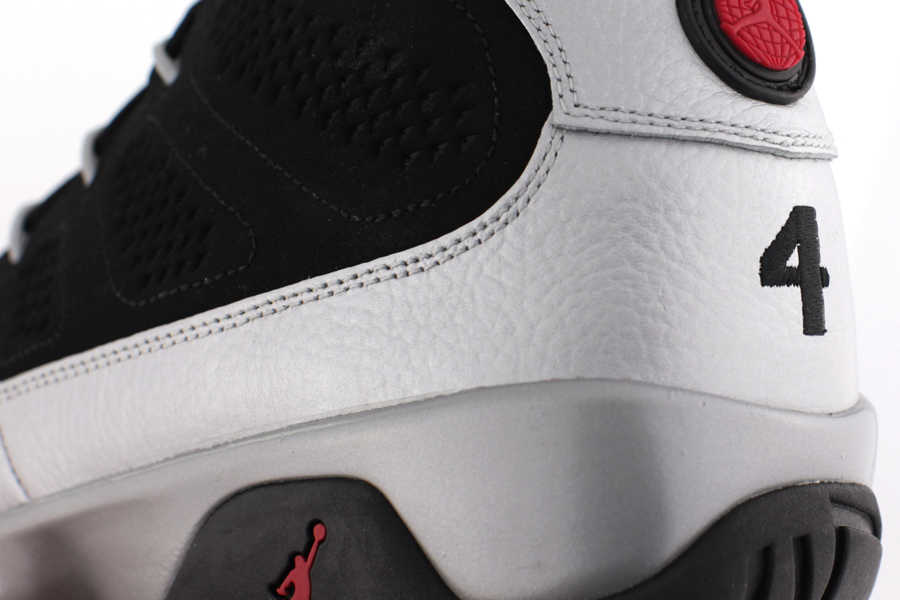 15 | AIR JORDAN IV "CAVS"
Jordan Brand displayed its first bit of "story-telling" with the release of the Air Jordan IV "Cavs". This celebrated release was a tribute to Jordan's pure dominance of the Cleveland Cavaliers with an emphasis on the earth-shattering series-winning jumper known as 'The Shot'. Colored up with Cleveland's orange/royal uniforms of that era, this Air Jordan IV release was the first non-OG colorway to drop this year and was an instant hit at retail.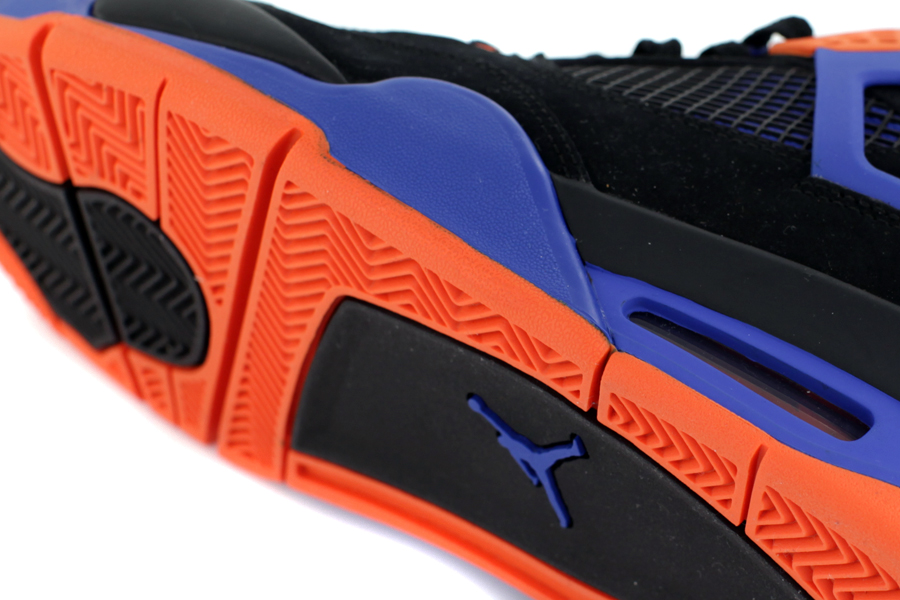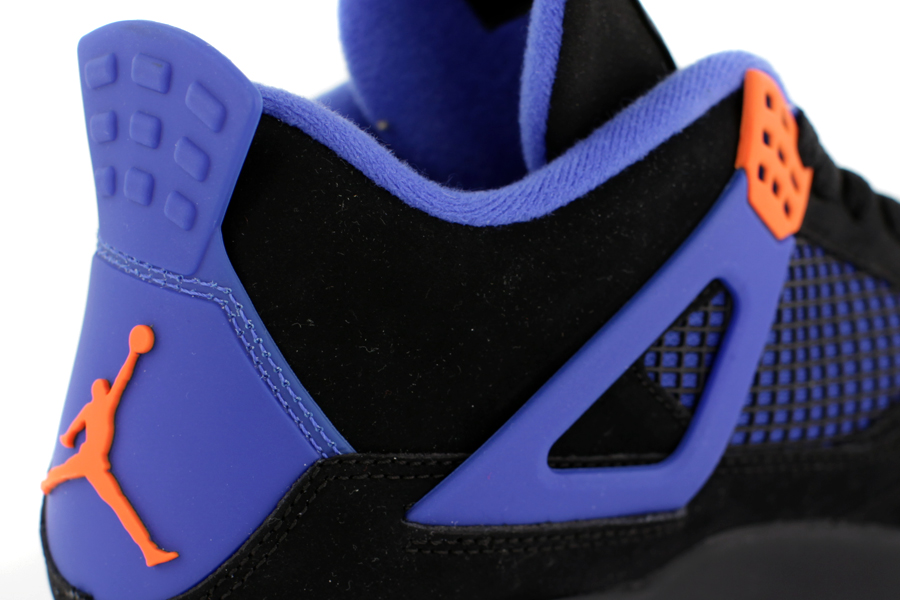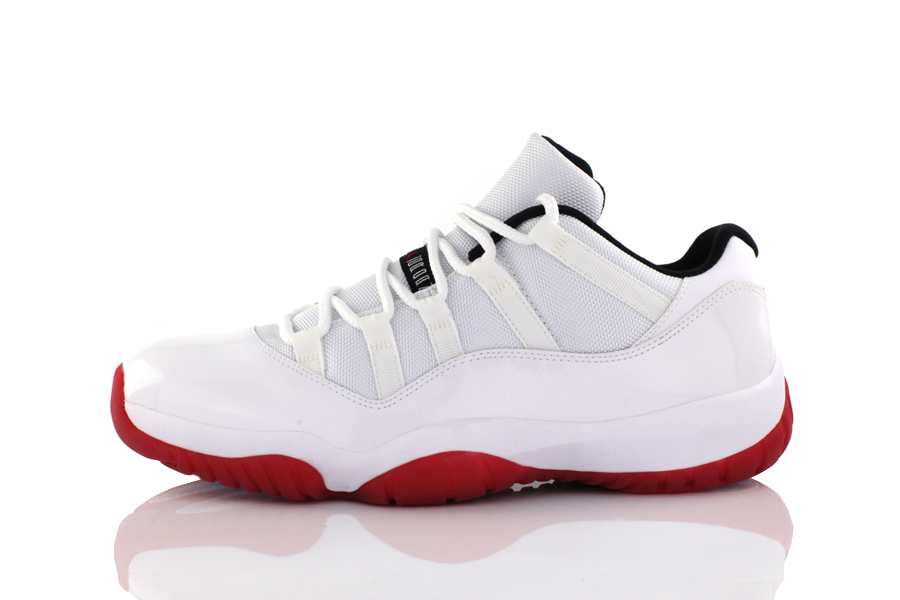 14 | AIR JORDAN XI LOW "WHITE /RED"
Low-top Air Jordans have always been a "preference" sorta thing, but the Air Jordan XI with patent leather is seemingly an all-around pleaser. It hasn't been since 2001 that a patent leather Air Jordan XI Low hit stores, so the excitement surrounding with Summer-ready White/Red pair was indeed expected. Not only were these a major hit for the Summer, sneaker customizers got creative with this shoe, creating custom Low versions of other popular Air Jordan XI varieties.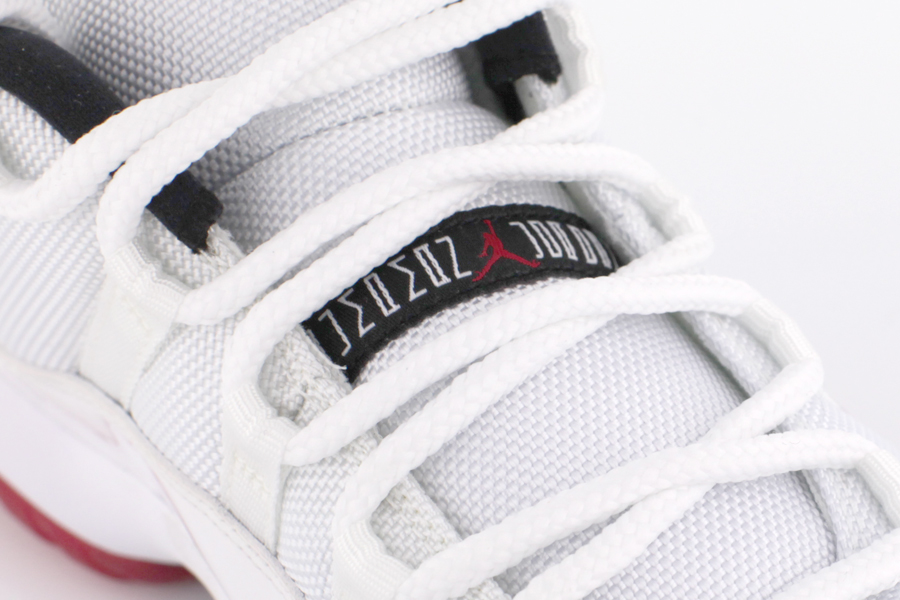 13 | AIR JORDAN VII "RAPTORS"
A massive run of Air Jordan VIIs in 2011 put the spotlight back on this eccentric design, but 2009 already featured a similar colorway of 'Raptors' as part of the DMP Pack. That might've chipped away at some of the "must-have" aspect of this OG Air Jordan, but the September release was still a bright spot of the year (with November's re-stock offering another opportunity to snag a pair at retail).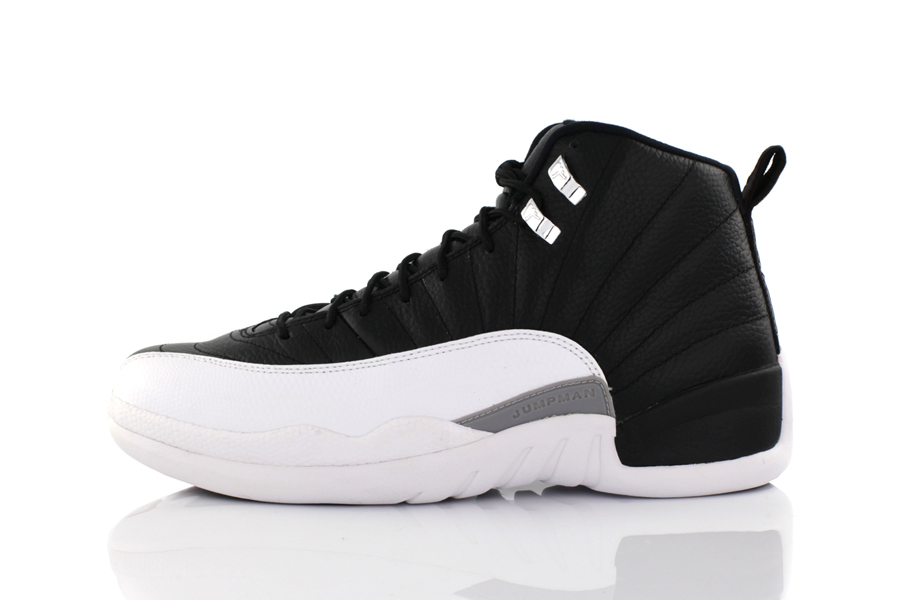 12 | AIR JORDAN XII "PLAYOFFS"
We liken many Air Jordans to the incredible moments of Jordan's career, and while this Black/White colorway has always been considered the 'Playoffs', Jordan was masterful on several platforms – particularly the '97 All-Star Game (a rare triple double). Although these have released once before (in 2004), the demand for this Black/White colorway was still flying high, and if you didn't cop on the April release date, you probably missed out.
11 | AIR JORDAN IV "THUNDER"
In a year filled with exciting sneaker stories, 2012 didn't pass with a bit of controversy. One of the most limited and high-priced Air Jordan releases of the Retro era was 2006's Air Jordan IV 'Thunder', which released as an online exclusive with a Jordan Brand letterman jacket – all for the price of $500. Prices rose to over double that price, but news of this release shook the ground, with Jordan Brand indirectly stating "we can – and we will – release whatever we please". Making one of the most sought-after Retros ever available to the masses had its share of mixed reactions, but the majority of consumers were just happy to get these on their feat at a much more reasonable price.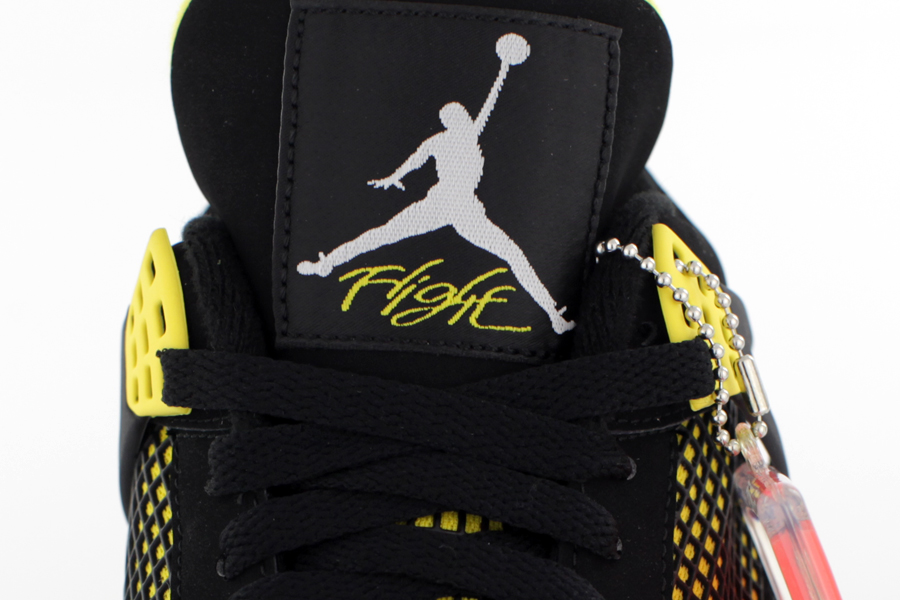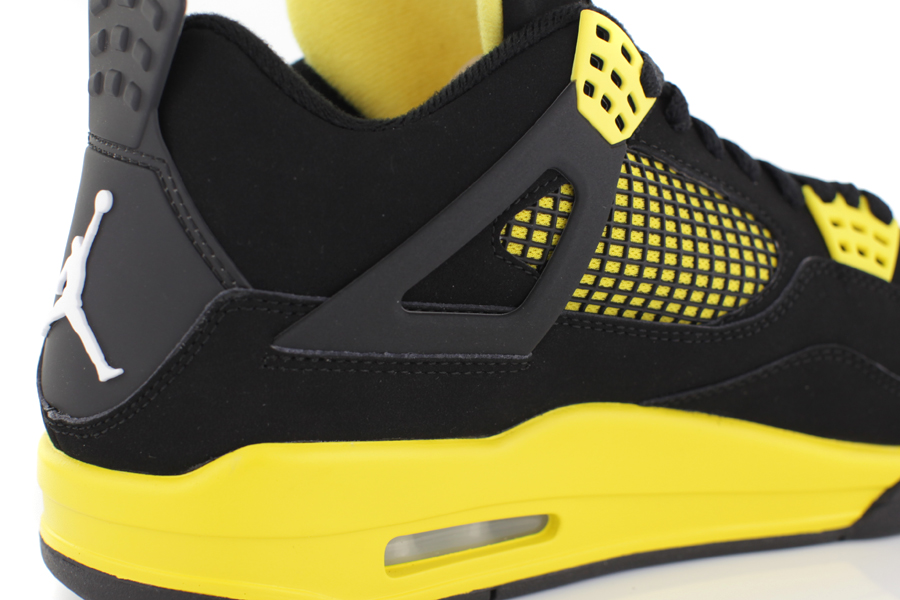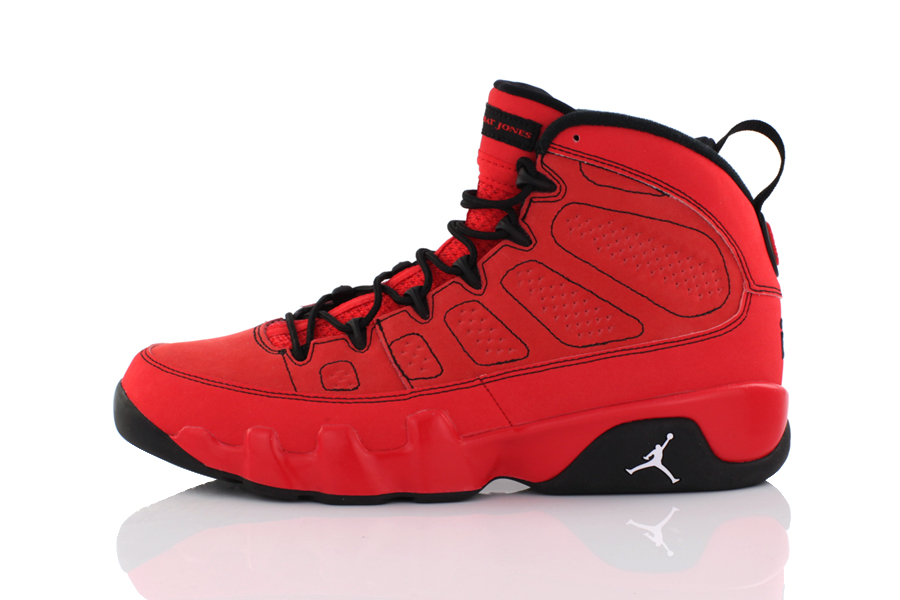 10 | AIR JORDAN IX "MOTORBOAT JONES"
The last of the 'Kilroy' Pack was the December release of 'Motorboat Jones', inspired by the first known 'fake' identity of Michael Jordan. More importantly, these dropped in a time during a craze over 'red suede' thanks to Carmelo Anthony's Air Jordan IV PEs and the general desire for the Air Jordan V 'Raging Bull', so it's hardly a shocker that these tonal-red Air Jordan IXs were deemed by many to be the prize of the entire Kilroy Pack.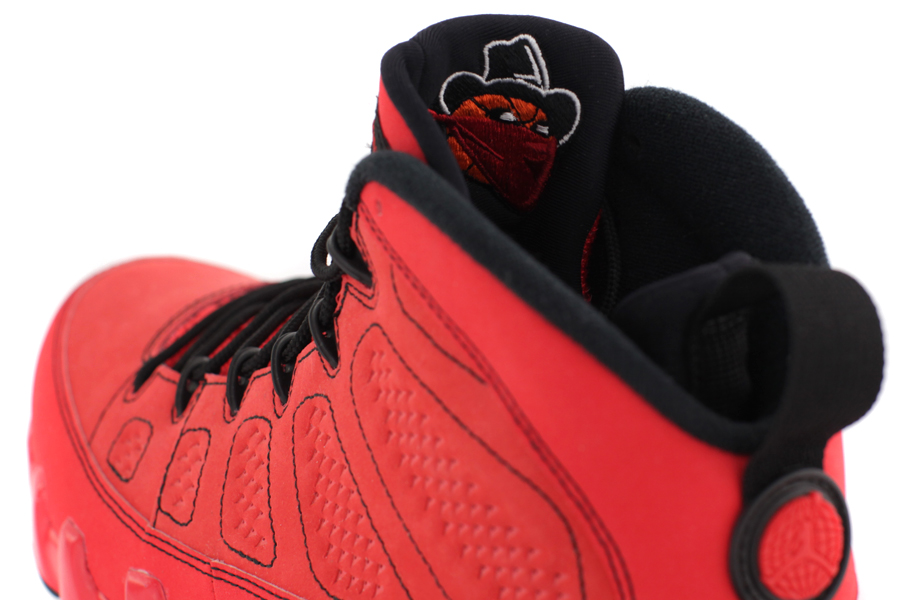 9 | AIR JORDAN GOLDEN MOMENT PACK
As an NBA player, Michael Jordan played in the Olympics just once. In '92, he was the second leading scorer on the Dream Team, but he chose to sit out in the '96 Olympics because he didn't want to reveal his training and preparation to his teammates (now that's competition). After all, Michael's '92 Medal was actually his second, having won one for the United States in '84. By 2000, Jordan was retired "for good", and another Shooting Guard named Ray Allen was tabbed as the future ambassador of the Jumpman label. Ray was selected to represent Team USA, taking the courts in Sydney wearing the Air Jordan VI 'Olympic'. The Golden Moment Pack pays tribute to Jordan, Ray, and the two Air Jordan models that took part in Gold Medal triumph, and considering the 'Pack' has all the excitement and hype around it, this August release was a certain must-have.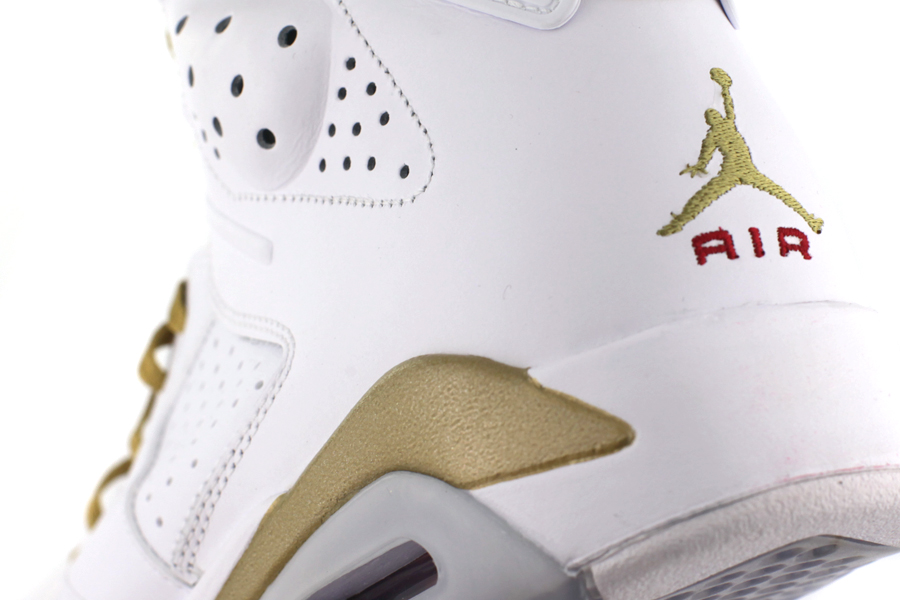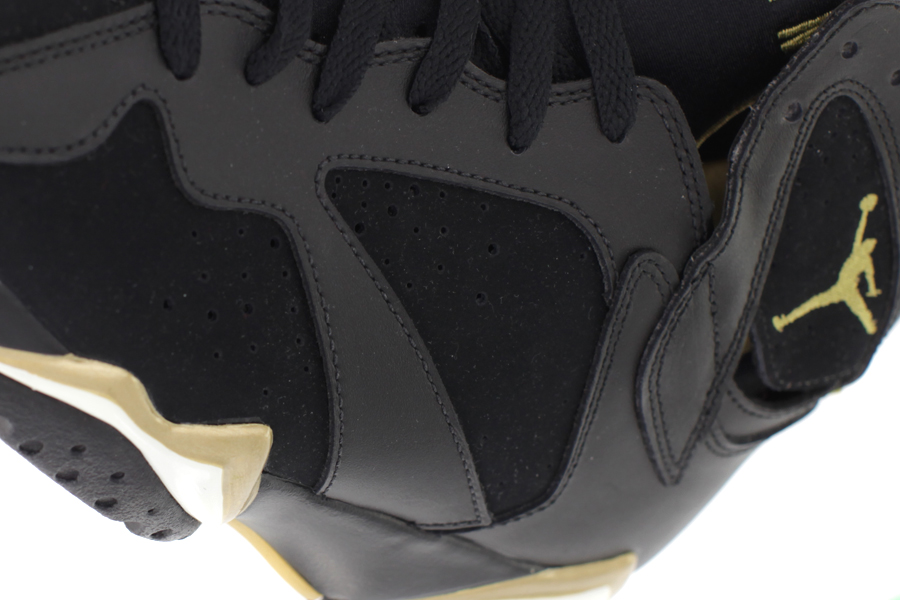 8 | AIR JORDAN IX "OLIVE"
The November release of the Air Jordan IX 'Olive' fulfilled the proverb of "the third time's a charm". This completely "un-Jordan" colorway first appeared in stores in '94 and again in '02, and both instances, the Olive IX was heavily passed on and became a gem of a find on severe markdowns. That certainly wasn't the case this time around, as the Air Jordan IX 'Olive' was rather successful at retail, even though it fell right in the middle of the Air Jordan IX barrage of the Holiday season.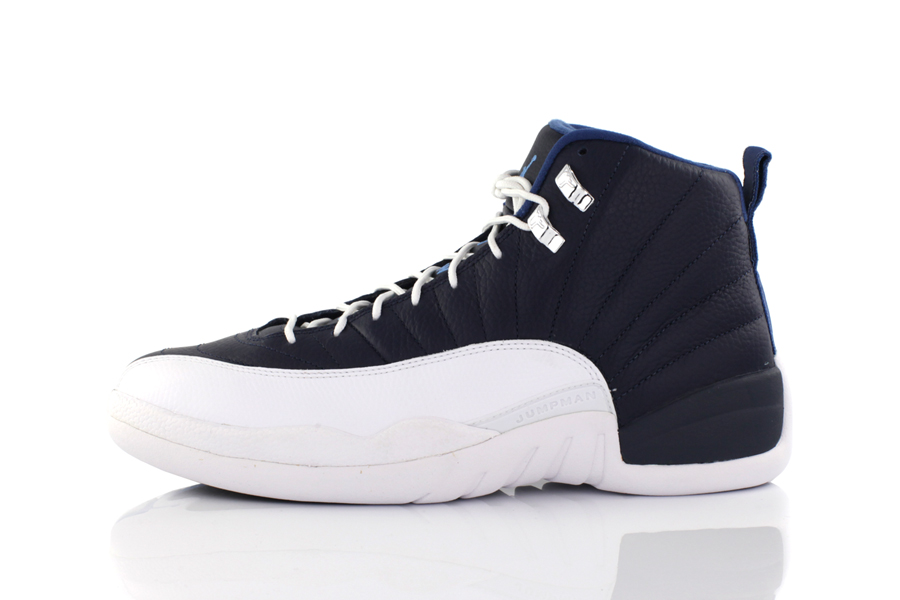 7 | AIR JORDAN XII "OBSIDIAN"
The Air Jordan XII "Obsidian" falls in a rare category of Jays; it's an original colorway, but it's one that Michael never wore in an NBA game. Despite these Jordans not touching hardwood surface, these Air Jordan XIIs still carried the respect by Jordan fanatics and continued to hold the distinction of being one of a dying breed of "un-retroed" Air Jordans. Although the release of the low-top in 2004 left a few satisfied, it wasn't until this past June that the Obsidian was available in its original form (with a few discrepancies).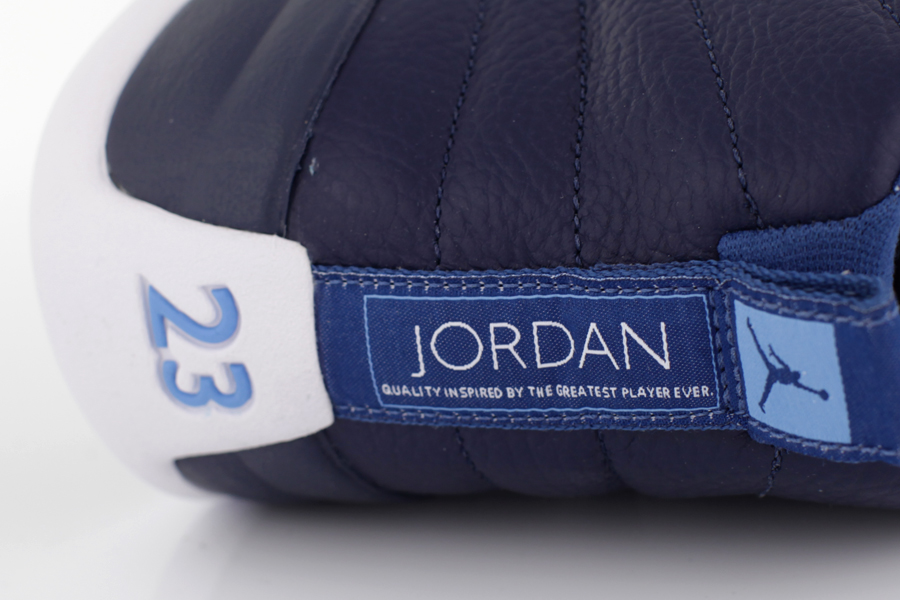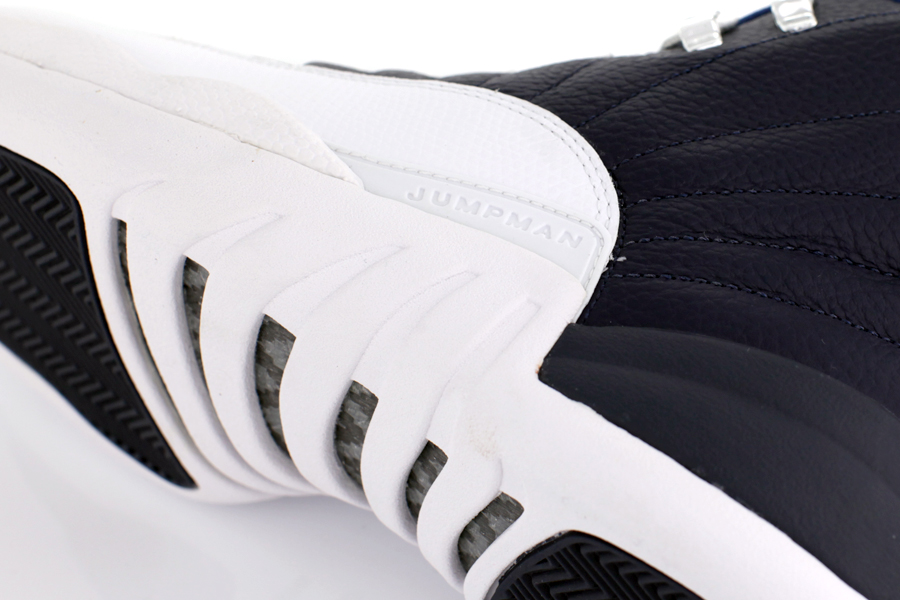 6 | DOERNBECHER FREESTYLE x AIR JORDAN IX
Did this year's Air Jordan installment live up to the hype of the famed Doernbecher Collection? Due to the limited quantity and 'sexy' factor of the Doernbecher name, this Holiday release was destined for success upon its release, but that didn't mean the design wasn't under close scrutiny (even if the shoes were designed by a kid). Led by Doernbecher Children's Hospital patient Oswaldo Jimenez, Jordan Brand was able to create a distinct Air Jordan IX by using an incredible etched graphic of feathers, a translucent outsole, a reflective white upper, and a series of personal details conveying Oswaldo's personality.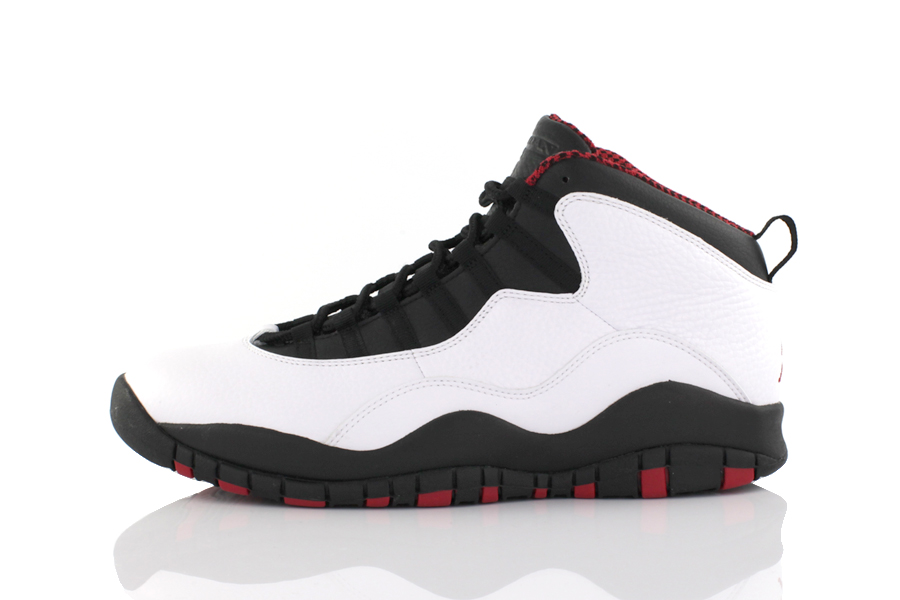 5 | AIR JORDAN X "CHICAGO"
Beginning a year of amazing Air Jordan releases was the long-awaited return of the Air Jordan X 'Chicago'. This historic Air Jordan is noted for Michael's courageous comeback in 1995, when he laced up in these against the rival Indiana Pacers just one day after announcing his intent to return. The classic colorway paired with a luxurious design was an irresistible combination, and considering these are the only game-used original Air Jordan to have never re-released, the Chicago X unofficially lifted the Air Jordan legacy to a complete 'Retro' life-cycle.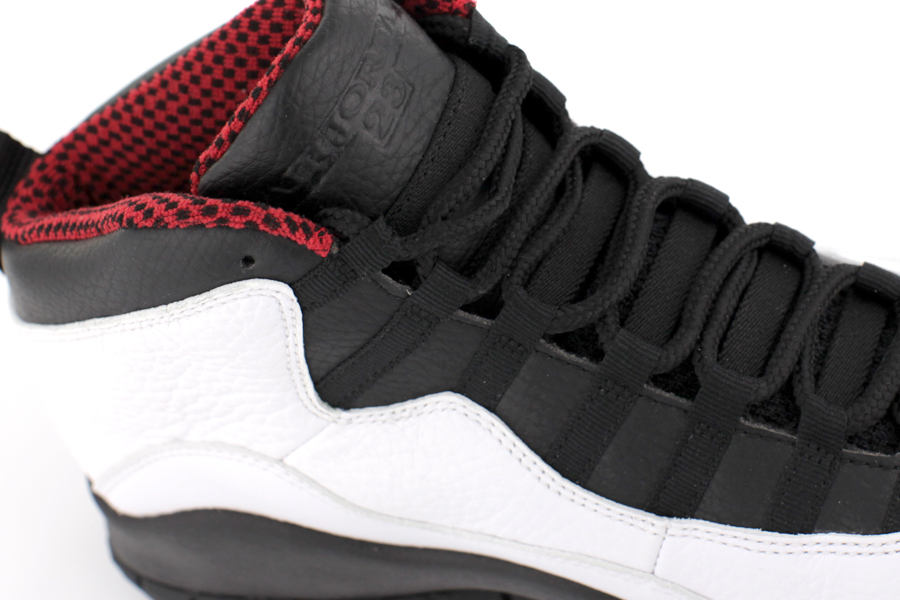 4 | AIR JORDAN VI "OLYMPIC"
With 2012 being an Olympic year, Jordan Brand jumped on the opportunity to re-release one of the most popular Retro+ colorways in the history of the Air Jordan catalog. Keen-eyed sneakerheads were quick to point out a rather obvious discrepancy (the flipped color-blocking of white and navy at the forefoot of the midsole), but that didn't prove to be the slightest bit of a hurdle when these officially released in July.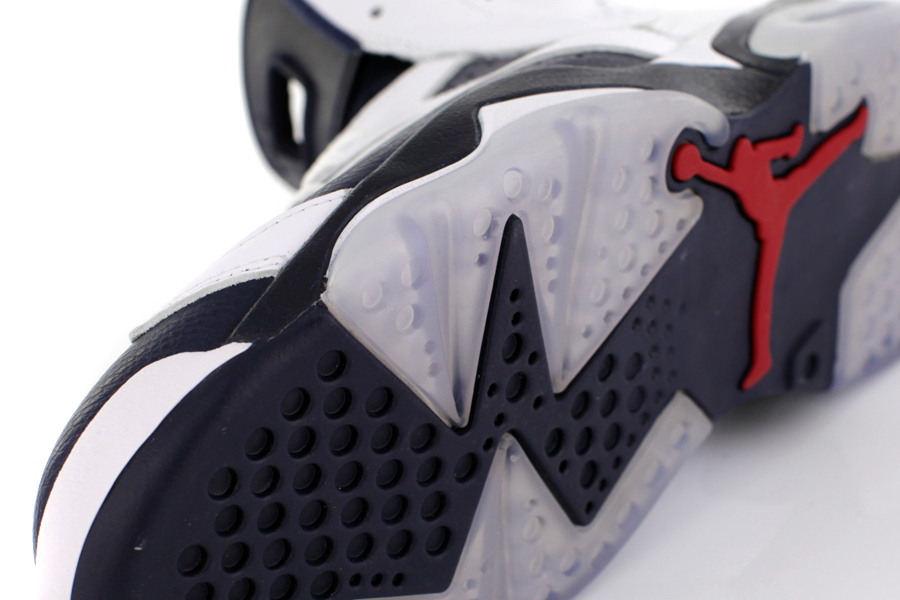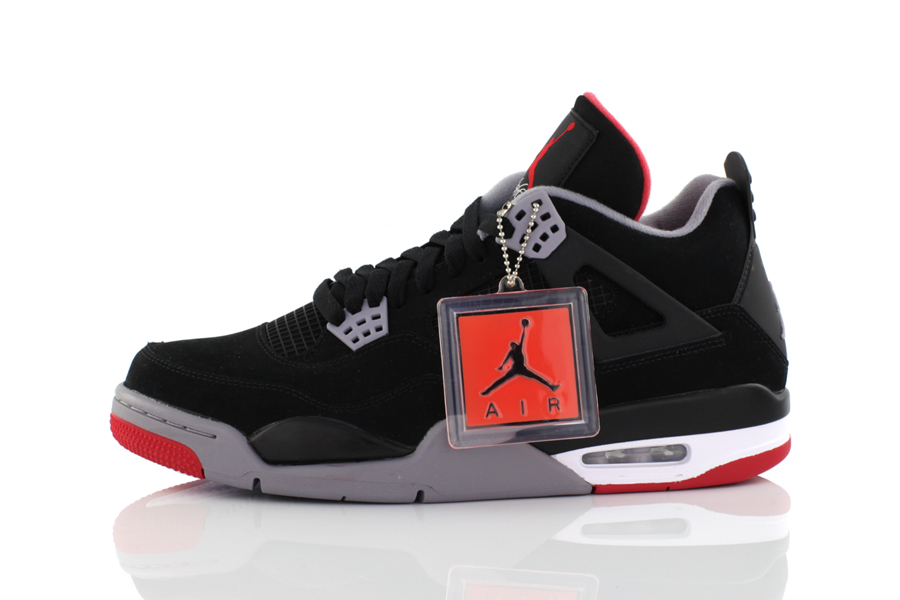 3 | AIR JORDAN IV "BRED"
This November Black Friday release closed out the run of OG colorway re-issues, completing another '23rd Anniversary' celebration of the Air Jordan IV. Although a lot of the 'Bred' focus during the Holiday season was on December's Air Jordan XI release, the Air Jordan IV 'Bred', to some, was the bigger-ticket item. Those who furiously wore down their 2008 Collezione releases were ready to replenish their rotations with this undeniable "must-cop" release, and for others who made their own personal 'Best Of' lists, the Bred IVs might've been on top.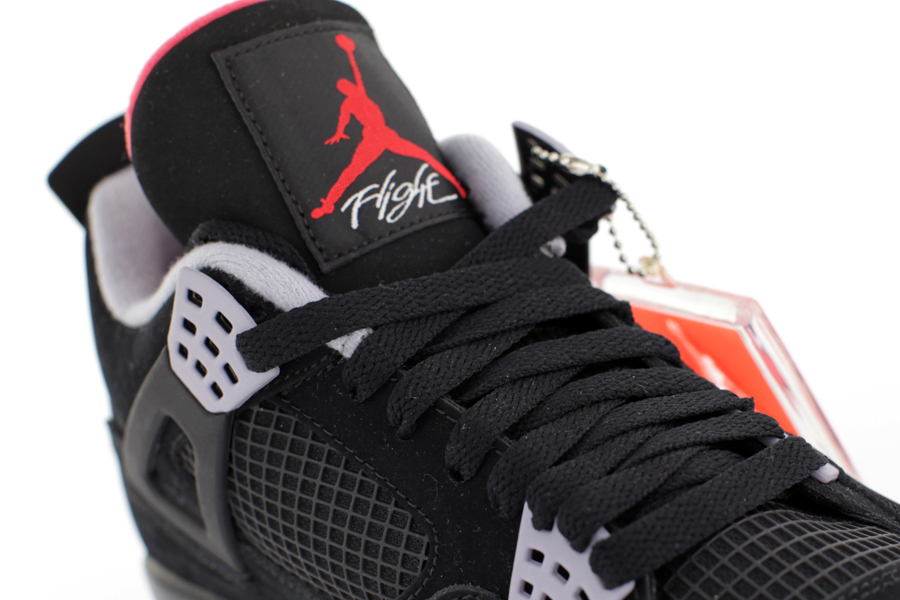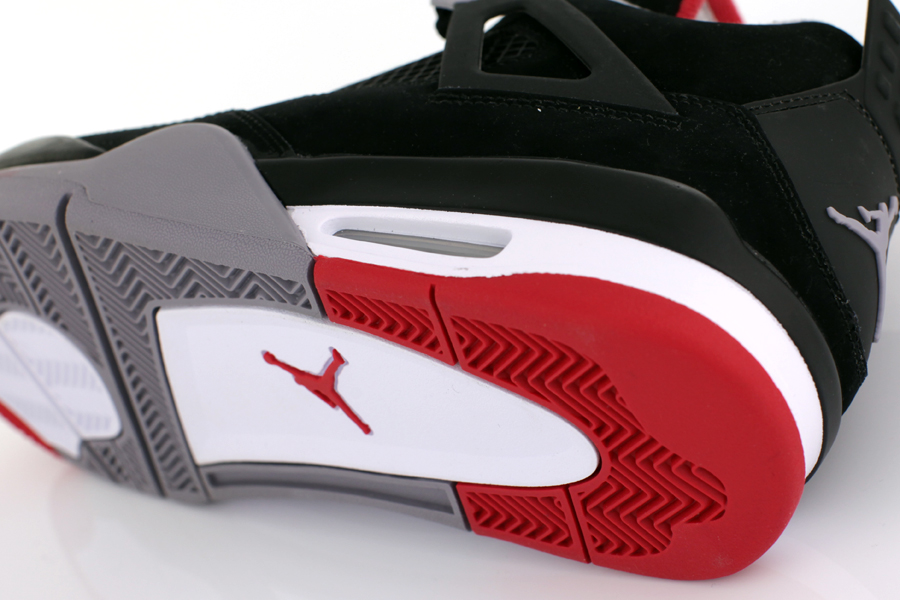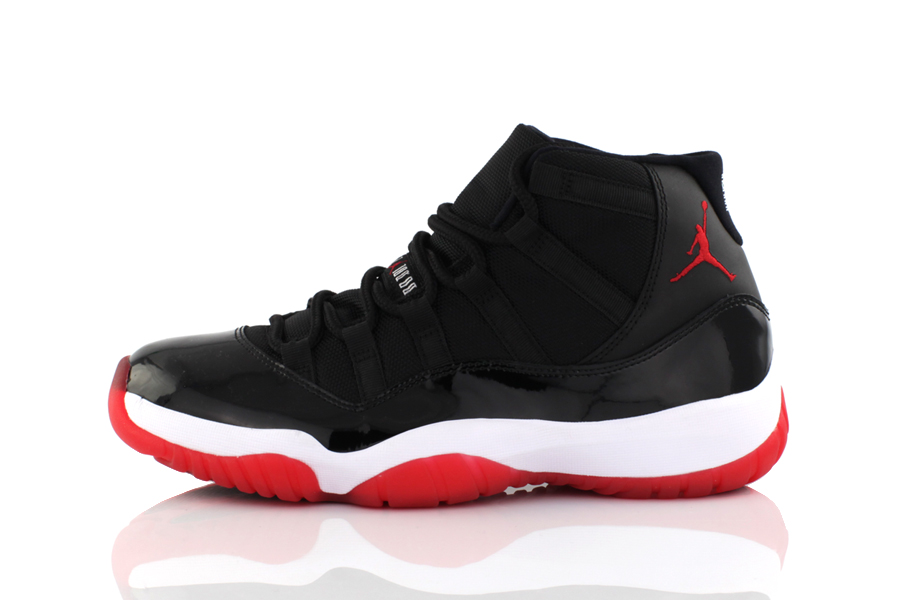 2 | AIR JORDAN XI "BRED"
Jordan Brand continued its recognized tradition of releasing an Air Jordan XI by re-releasing the historic 'Bred' colorway in December. Not only are these a marvel of design and color, but the Air Jordan XI 'Bred' holds significance within Michael's career achievements; Jordan led the Bulls to a history-making '95-'96 season while effortlessly guiding them to a fourth NBA Championship and an unmatched 72-10 regular season record. In addition to the team triumphs, Michael earned the MVP trifecta while being named to both the All-NBA and All-NBA Defensive First Teams. Even after a release just four years ago, the Air Jordan XI 'Bred' was the single must-have sneaker of the Holiday season, even though it came without the special slide-out box packaging seen in the previous three December Air Jordan XI drops.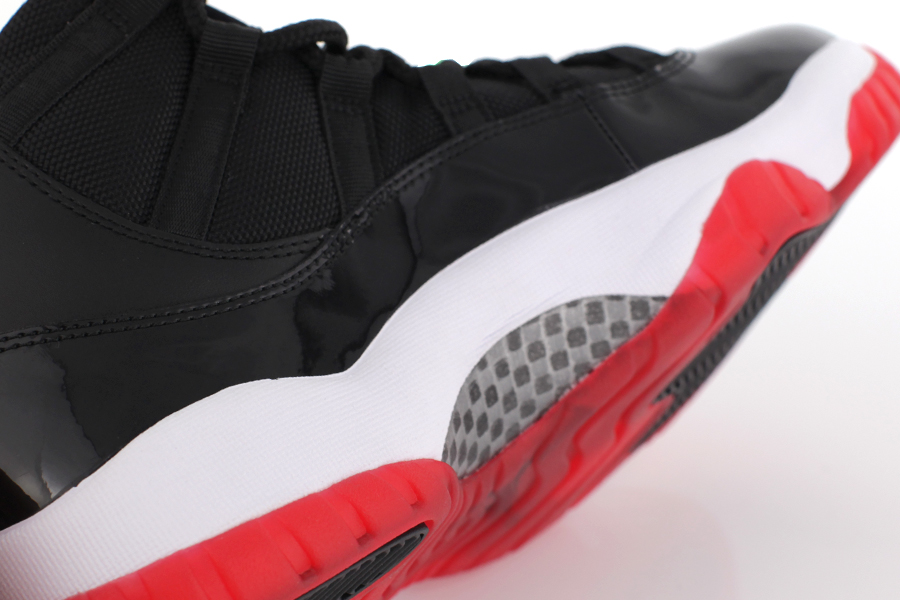 1 | AIR JORDAN IV "WHITE/CEMENT"
So here it is – the best Air Jordan release of the year, selected by the Sneaker News staff. The Air Jordan IV 'White/Cement' may not have skyrocketed in resale price or widespread appeal to the younger generation might not have been entirely there, but why the White/Cement IV is the best of the year is because it had the unmatchable power to bring back a forgotten era of enthusiasm for Jordan and the kicks bearing his name. The last time the White/Cement IV hit stores was in the 90's, and even if the 2012 version couldn't be an exact remake thanks to the Jumpman logo or the slightly different shade of grey, true fans were forgiving and instead embraced the opportunity to re-live a happy moment from over a decade ago. Considered to be among the greatest to ever come out of Tinker's wild mind, the White/Cement IV re-release was over ten years in the making, culminating in one of the most anticipated releases in the Retro era.
SPECIAL THANKS TO
Josh Benedek
Buckwild
Perry Shum | IMAGEny
Check out our previous Top 30 lists!