Over the last decade, 3D printing has made huge forward strides in development. This style of additive manufacturing has the potential to change the way manufacturing as a whole is done – and for Nike, a company that heavily relies on creating molds and primary structures that assist in the production process, the possibilities are endless. For designers, 3D Printing has sped up the process by months; molds that typically takes 2-3 months to take shape can now be accomplished in a few short hours. During today's Nike Super Bowl Symposium, the Vapor Carbon Cleat was unveiled – a shoe that utilizes the next-generation manufacturing process on the actual shoe. The cleat will debut at the Super Bowl, undoubtedly the sport's most significant platform.
But beyond cleats, 3D Printing has the potential to touch a variety of sports across the board. Nike is indeed the first footwear company to implement this concept into the industry as its been in use to create cosmetic models and such, and for the future, the plans are to use 3D printing wherever possible. So could this cross over into the sport of basketball or running? Could the translation from 3D rendering to physical sculpture be made that much more efficient, resulting in a finer, more accurate final product? Will we see the first 3D printed LeBron or Kobe shoe? We talked with Nike Design Director Shane Kohatsu, who filled us in on Nike's role with 3D Printing, so check out the interview below.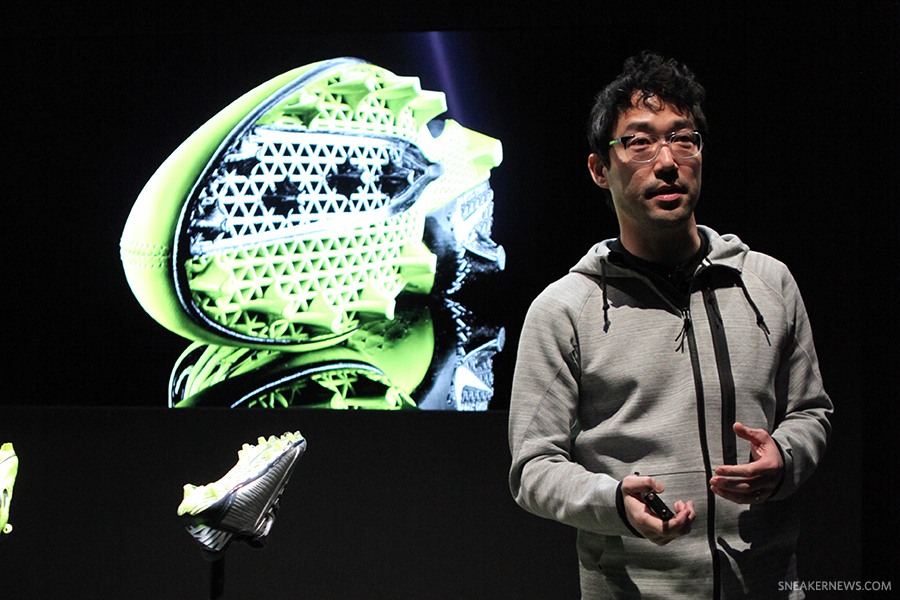 Sneaker News: How long has 3D Printing been in the fold for Nike?
Shane Kohatsu: Nike has been using 3D Printing for quite a while. We were one of the pioneers of 3D Printing in the industry. 3D Printing technology has evolved dramatically over the course of the last decade. Originally we've been using 3D Printing for cosmetic purposes and visual confirmation on certain things, but then moved onto more powdery materials.
Up until recently, 3D Printing hasn't produced materials that were so durable that you could actually test it. So the Vapor Carbon Cleat was a project that we honestly didn't know was going to work, so we just decided to try it, and to our surprise, it actually held up.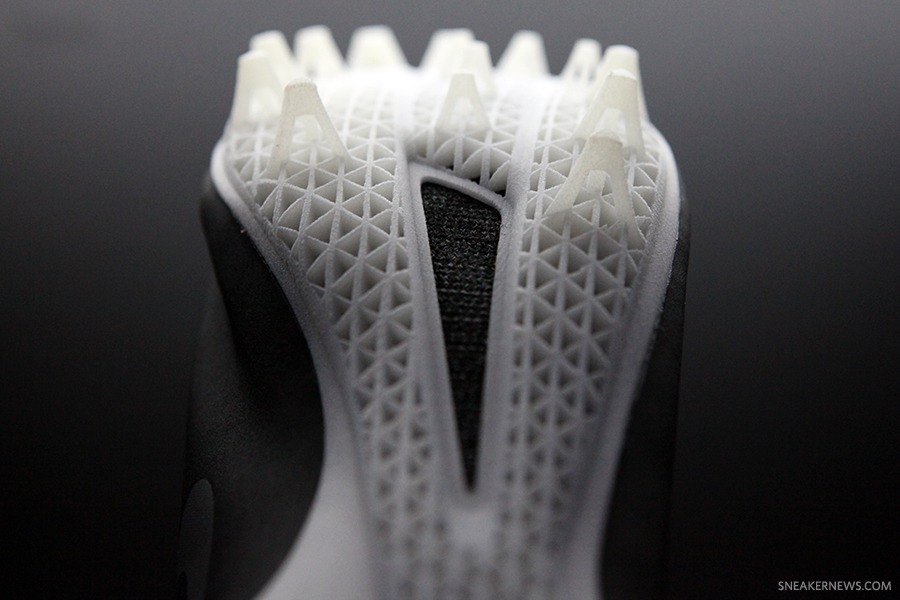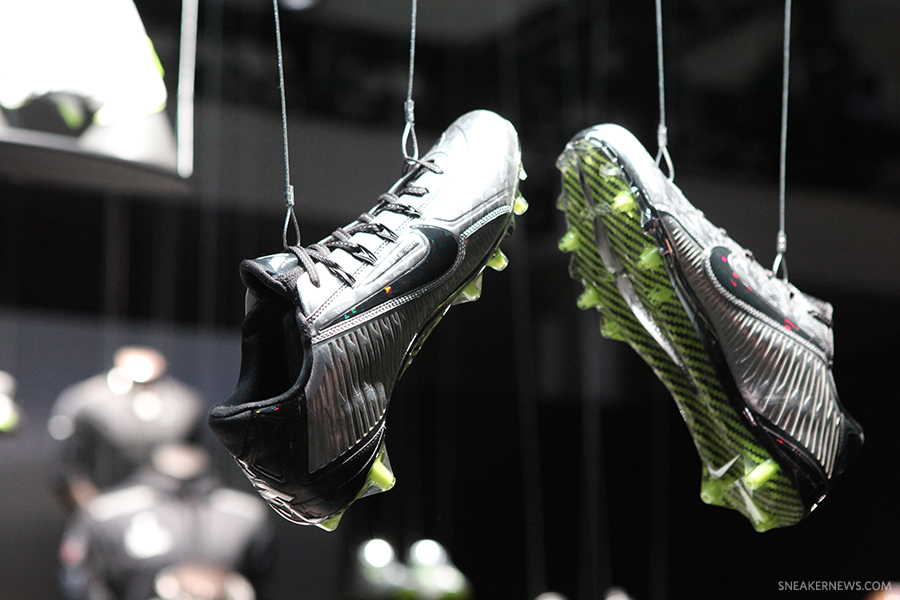 SN: Has there been any applications of 3D Printing in sport categories other than American football?
SK: After this project was completed, we started using 3D Printing for a lot of rigid parts of shoes, because now we know we can create really rigid and robust components of a shoe. We can really set loose with this in our design organization.
SN: So the possibilities are pretty much endless?
SK: Yeah, it's this powerful, new tool that we have access to.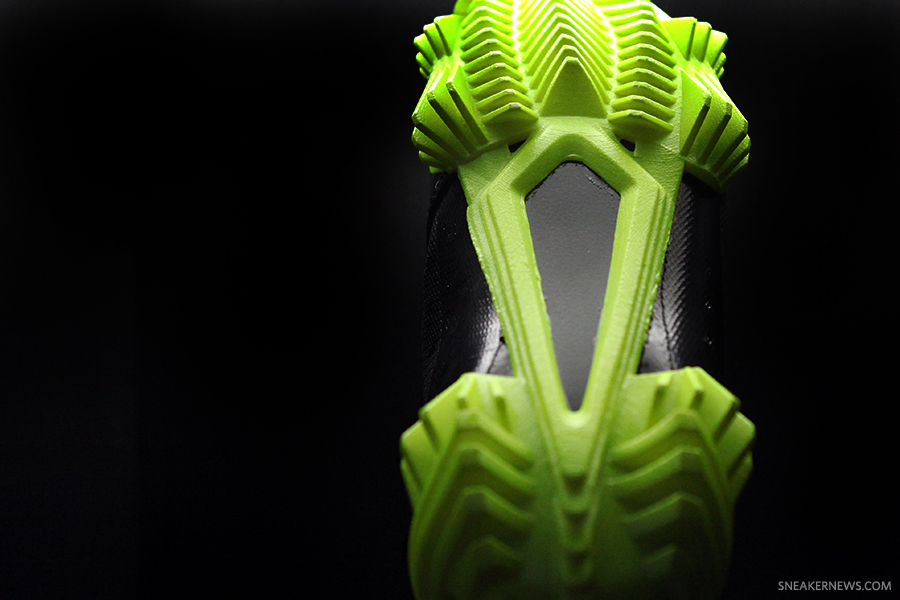 SN: So do you see this method being used not only to create sole plates for cleats, but maybe for an upper of a basketball shoe?
SK: That's going to be a bit challenging. Rigid parts and materials are much more advanced than elastic parts, and so its a little bit "out there" to create softer parts that are suitable for testing, but there's a lot more to come on that.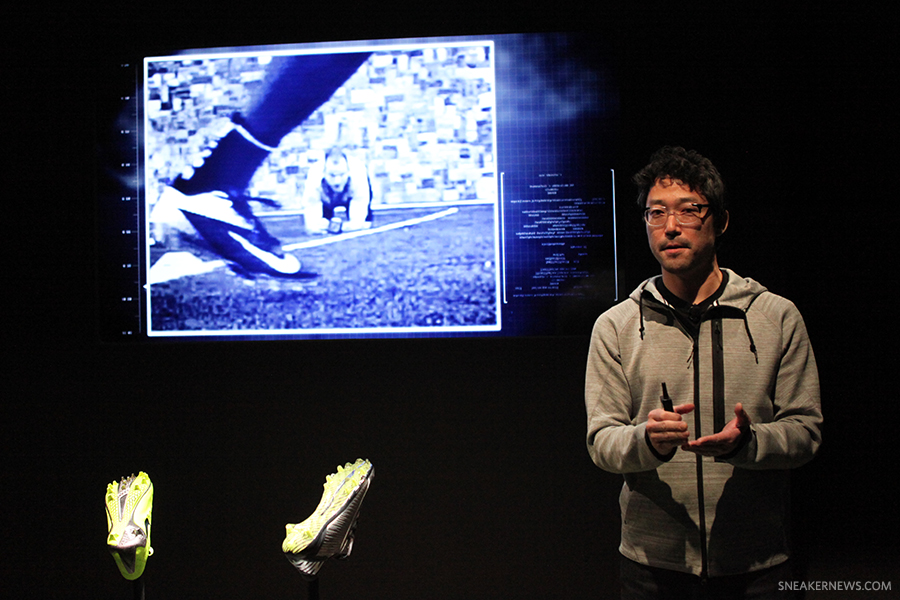 SN: Are there any soon-to-release products from Nike that featured 3D printed components?
SK: Well, right now, 3D Printing is a really powerful prototyping tool and not necessarily a manufacturing tool. But with that said, we use it to really leverage what we can manufacture. And so when we choose to create something like a Vapor Carbon 2, it will be at a much more advanced state.
SN: So would you say its a matter of available materials rather than the nature of 3D printing that holds it back from being used to manufacture footwear?
SK: The challenge for this was to find the right materials that would withstand the forces that these huge athletes would exert into the ground, so we really tried any material we could get our hands on. Once we found it, we knew that we could make some series advances, and that's when we sorta moved away from the materials "hunt" and went towards design exploration and inspiration. Now we can test a number of ideas rather than choosing just one since it only takes a few hours to print something out. That really changes what you can do as a designer. It's really liberating!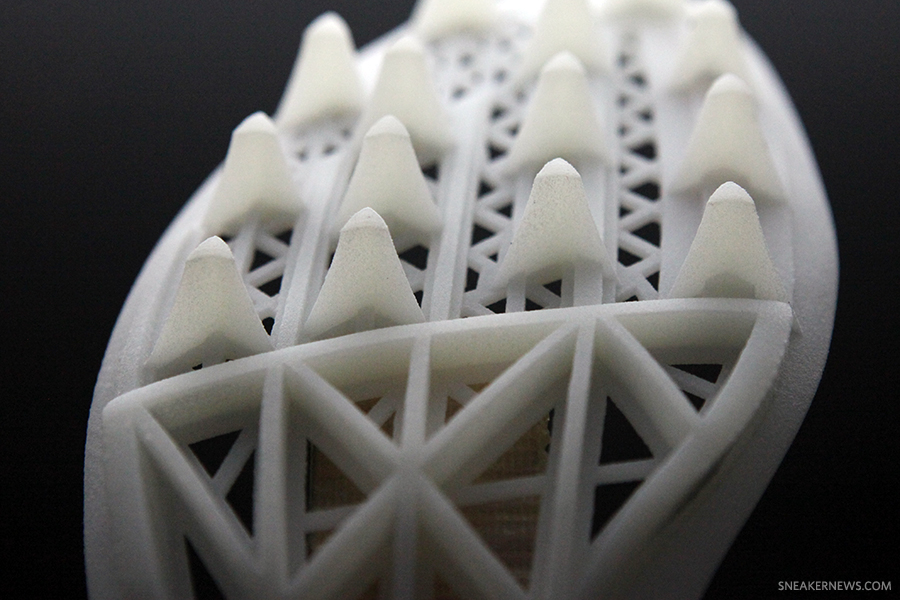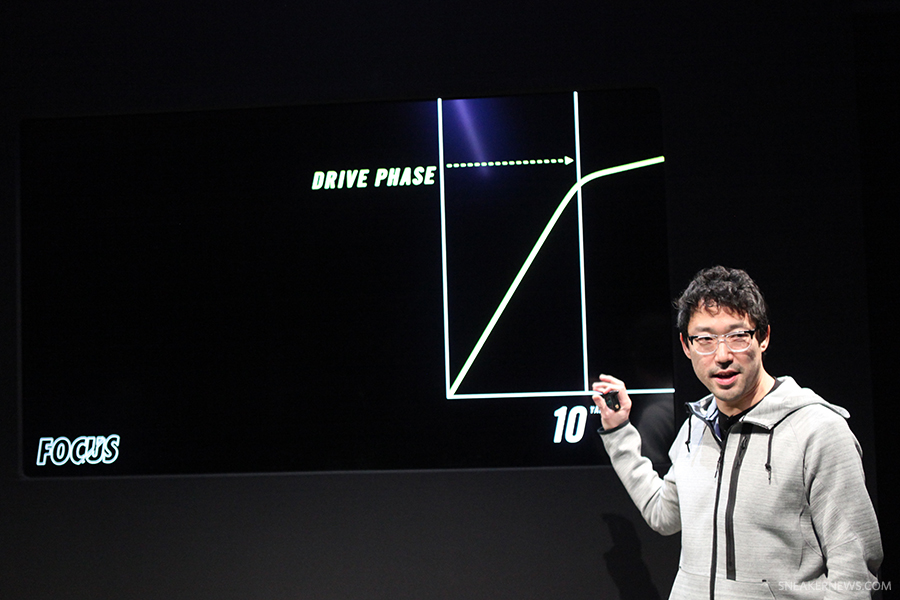 SN: So looking at some of the printed prototypes are this exhibit, we notice the really intricate webs and designs. Could it be used to create an outsole traction for a basketball shoe?
SK: Traction is really uniquely different. We were really focused more on minimizing weight of the actual plate, so all of these space frame and structural designs were not for "decoration" at all. They were all to maintain the rigidity of the plate while reducing weight. All of the spikes are different – one looks like the head of a shovel, the other looks like a sharks tooth – those are all different ideas that were inspired by different things in the world.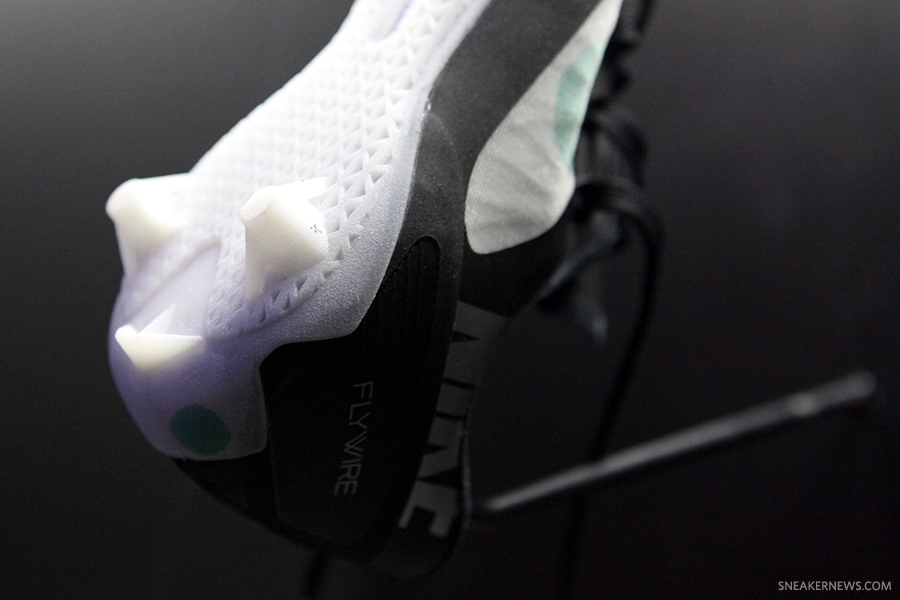 SN: You mentioned how liberating 3D printing was to you as a designer. What something you or Nike has in mind to really springboard off the success of the Vapor Carbon?
SK: Umm, can't get into too much detail on that! But what we can say is that we haven't stopped using this tool. And now that we've gone through this, we can say that we've gotten faster, and we're learning that we can use this technology on pretty much anything.