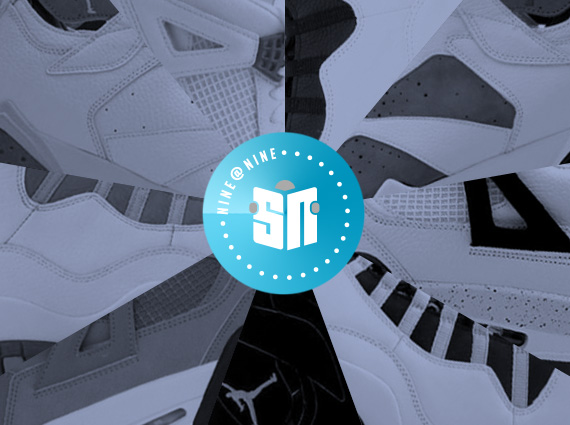 Last week, news broke that Jordan Brand would be "remastering" the retro line beginning in Spring 2015. This process focuses on reorienting the brand's retro offerings towards a higher standard of quality, which will be achieved through production processes that place greater emphasis on uniformity and adherence to the original molds, materials, and shapes that Michael played in. It's a move that the community of Air Jordan fanatics has been waiting on for years, and one that's been celebrated early on (Save for the word regarding the 10%-15% price increase). The news regarding the remastering even came with some promised models for 2014: Air Jordan 4s, Air Jordan 7s, and Air Jordan 10s.
Particularly striking about the group that has been announced is the emphasis placed on retro colorways rather than original ones. Sure, the Air Jordan 10 "Chicago" is in there, but other than that, we're seeing a reprisal of colorways like the "Oreo", "French Blue", and others that suggest Jordan Brand is ready to revisit those years when they were first experimenting with creating new colorways for existing models. They've done this before of course; the Air Jordan 11 "Cool Grey", Air Jordan 6 "Olympic", Air Jordan 5 "Laney", and others all returned to fanfare in recent years. But the upcoming group seems to be the harbinger of even more of this sort of mining of the archives – especially if you lump in the rumored 2015 pairs floating around on the internet. In lieu of the news, we combed through the archives ourselves in search of which releases between Jordans IV, VII, and X we'd like to see remastered for a 2015 return. Check out our selections in this latest Sneaker News NINE@NINE piece and give us your own selections in the comments.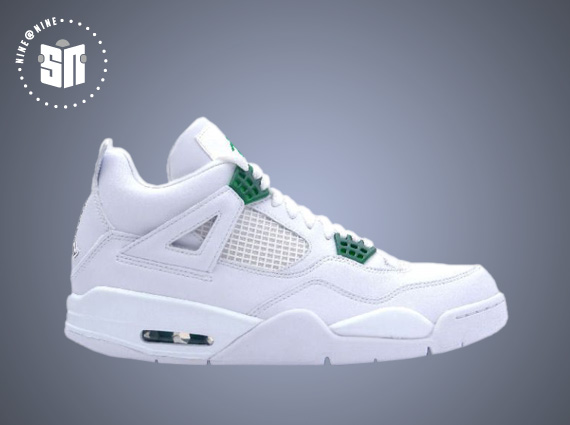 Air Jordan 4 "Classic Green" – 2004
The all-white look is approaching an all-time high, so why not bring back a pair of Jordan 4s that adheres so closely to that look? The green bits break the rules just a bit, but we have a feeling retro consumers wouldn't mind at all.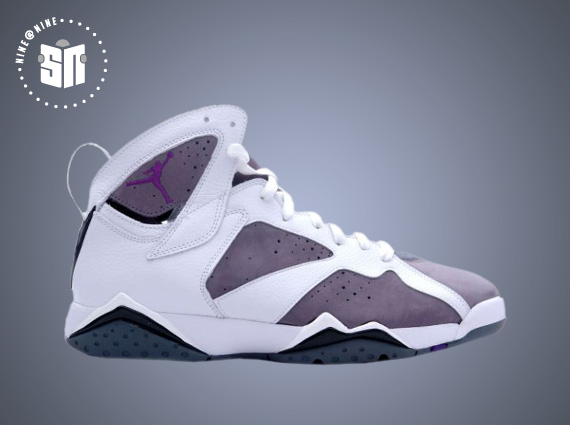 Air Jordan 7 "Flint" – 2006
One of a very small number of Jordan 7s to really take hold of the "Carmine" style colorblocking. This pair came a number of years after the "French Blue" that's coming back next year, so this may be wishful thinking.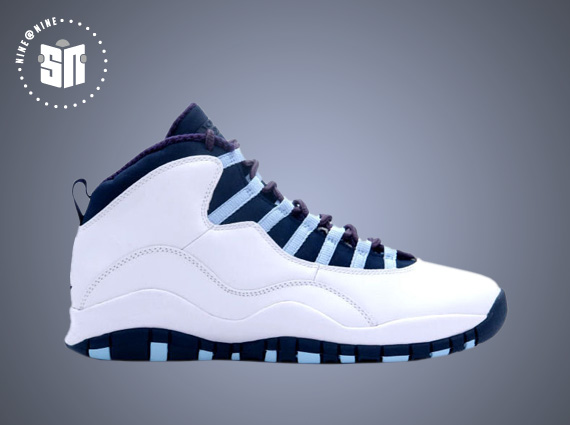 Air Jordan 10 "Ice Blue" – 2005
We got "Powder Blue" in 2014, any chance we can get "Ice Blue" in 2015? The Air Jordan 10 has always been sort of slept on, but a good dosage of the original white leather base with a contrasting tongue package could help up their pedigree for the younger generation.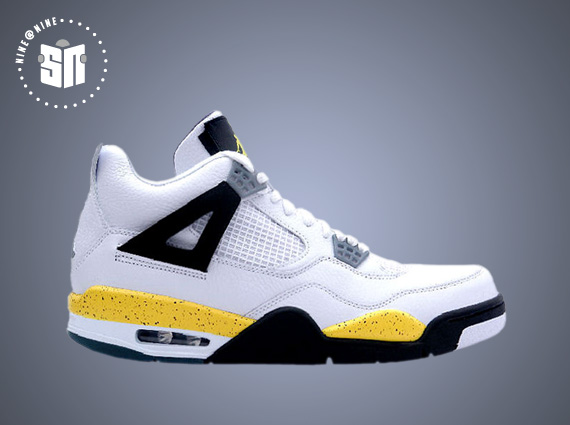 Air Jordan 4 "Tour Yellow" – 2006
The velcro tongue patch is something you don't see every day on a pair of retros. While the much more yellow "Lightning" has been hanging in rumor limbo land for a while now, we wouldn't mind seeing the slightly more traditional "Tour Yellow" make a comeback.
Air Jordan 7 "Chambray" – 2006
During the 2006 retro run of the Air Jordan 7, there were a couple of colorways that went the suede/durabuck route in order to fully represent the shoe's original range of materials. The "Chambray" seems to be the more celebrated of the two, and they'd likely get even more love a second time around.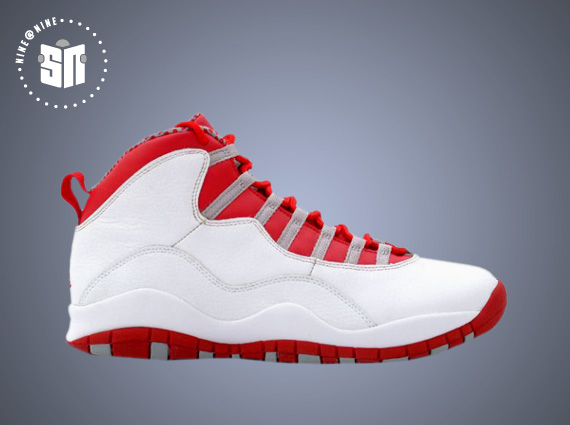 Air Jordan 10 "Varsity Red" – 2005
The Air Jordan 10s from recent seasons have had the sneakers feeling just a little bit out of touch with their Chicago roots. While next year's actual "Chicago" pair could help to undo that a little bit, so could this classic white and red combination were it to get the re-mastering touches.
Air Jordan 4 "Cool Grey" – 2004
We've got a feeling that decades down the line, every pair of Tinker-era Jordans will have a "Cool Grey" installment to go with. And we've got a feeling that this 4 will still be one of the best among them. Hopefully we'll see them around in the coming years, remastered shape and all.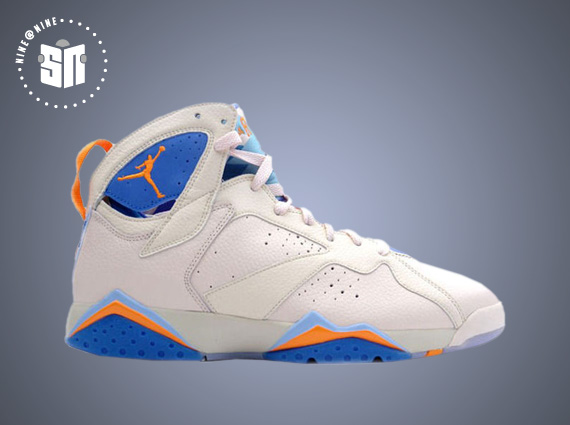 Air Jordan 7 "Pacific Blue" – 2006
The Air Jordan 7 "French Blue" is already on the menu for 2015, but here's to hoping there's room for more. The pair sticks with the "Cardinal" style all-leather approach and pours in bits of blue and orange for a look that's a little more varied than the "French" that came before it.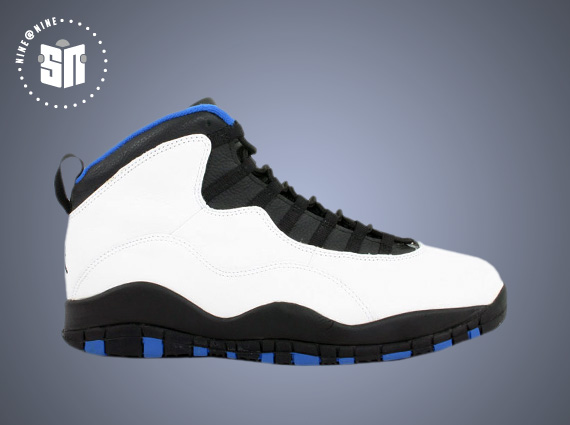 Air Jordan 10 "New York" – 1995
"New York" Jordan 10s show up as the sole OG colorway in this compilation. But the "Chicago" is indeed coming back around, so we know that the pairs to be popping up when the calendar flips won't exclusively be Retro+ ones. Heck, they could even release them exclusively at Jordan Brand's Flight 23 retail space in the Big Apple.