Under Armour has been experiencing continual growth since the company was first founded in 1996 by Kevin Plank, and the fact that many of their marketing tactics are carbon copies of what Nike has done before is a big reason why the competition between the two is actually worth paying attention to. Basketball has played a pivotal role in elevating Nike to the next level of profitability, which is why the recently crowned MVP could have a long-lasting effect on UA's visions for growth within the popular sport. Recently, the headline of Nike passing on signing Steph Curry has been floating around, and we'll be first to say that the sportswear giant is getting some borderline "unfair" press on the matter. It goes without saying that any brand would love Steph on their roster right now, but can we sing that same tune when the contract negotiations were going down in 2013? Probably not.
Before Curry's breakout MVP season, Steph Curry belonged in that "second" tier of star ballers in the NBA. His all-star level of play is undeniable, but there's a reason why only a small percentage of All-Stars and even MVPs in NBA history have proven to be successful pitchmen. It can be argued that Curry was on the cusp, but the outlook on his future as a signature athlete wasn't entirely clear – injuries, star power, and style of play all factor into "signature" status, and with all due respect to Curry pre-MVP season, he was nothing more than a sharpshooting scorer (think Reggie Miller). That said, we're ecstatic for Curry and for UA's newfound glory, but there are some reasons why Nike chose to let Curry walk in 2013.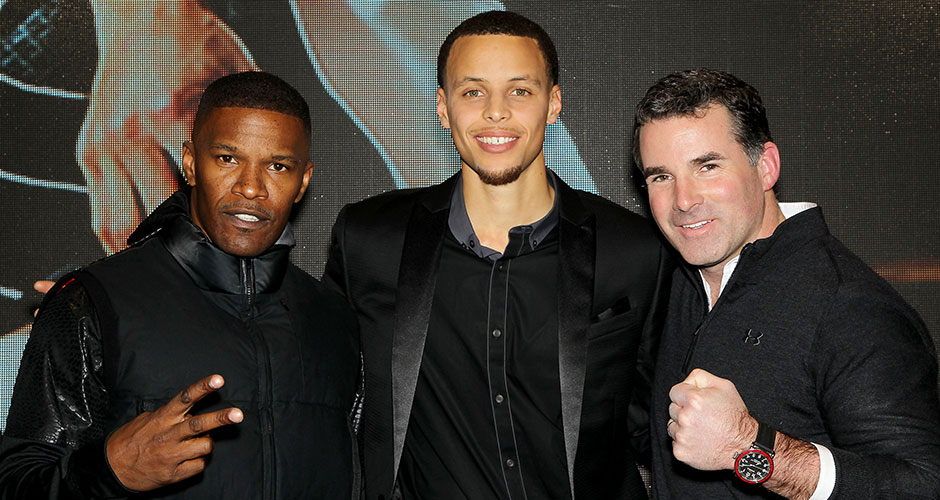 At the time, Under Armour overpaid
Under Armour is entirely committed to expanding their basketball market, and their heady offer to Kevin Durant in 2014 is clearly an example of their ambition. Their aggressive tactics can be seen with the courtship of Steph Curry; it's reported that Nike originally made an offer of less than $2.5 million a year, and they later passed on the opportunity to match UA's offer of $5.5 million. That's more than double the Nike offer, and UA was clearly overpaying. Were they high on Steph Curry? Of course, and adding Steph would already be a massive upgrade to their unimpressive roster headlined by Kemba Walker, but UA wasn't in a position to barter. What's interesting is that now that we know UA is ready to offer upwards of $300 million to get a guy like KD, they'll have to pony up to keep Curry around for a while.
Kyrie Irving
Nike is always looking toward the future and their vision has been damn near clairvoyant. Kobe, LeBron, and KD absolutely dominated the basketball market, but with the first two of the big three getting older and older, Nike was looking to expand the signature category with up-and-coming stars. While Steph was indeed a Nike athlete at the time, Beaverton was already all-in on Kyrie Irving being the next guy to carry his own Nike-branded insignia. That's not saying that Curry wasn't necessarily signature worthy, but they were committed to the Cavaliers star who showed his own flashes of superstar-dom.
That damn ankle
Curry bounced back rather successfully after his shortened 2011-12 season. However, his ankle has been an ongoing concern, so much to the point that the Golden State Warriors were able to get away with perhaps the most criminally unfair contract in NBA history. Curry is currently signed to a four-year, $44 million contract that was made in 2012, but thankfully his injuries seem to be behind him. The Warriors, like Nike, were playing it safe with their offer.
Re-signing Kevin Durant
Not to say that Nike is short on cash, but Kevin Durant's expiring Nike contract may have played a role in passing on Steph Curry. A bidding war with Under Armour was entirely anticipated and a crowded stable of athletes could have possibly been a "turn off" for the superstar KD. Even if it wasn't, Nike is not in the business of paying above market value and giving just any all-star a signature shoe, whereas Durant's a proven sales draw. If Curry accepted Nike's offer, there is not a hair of a doubt that a signature shoe and a contract re-negotiation would be in the works.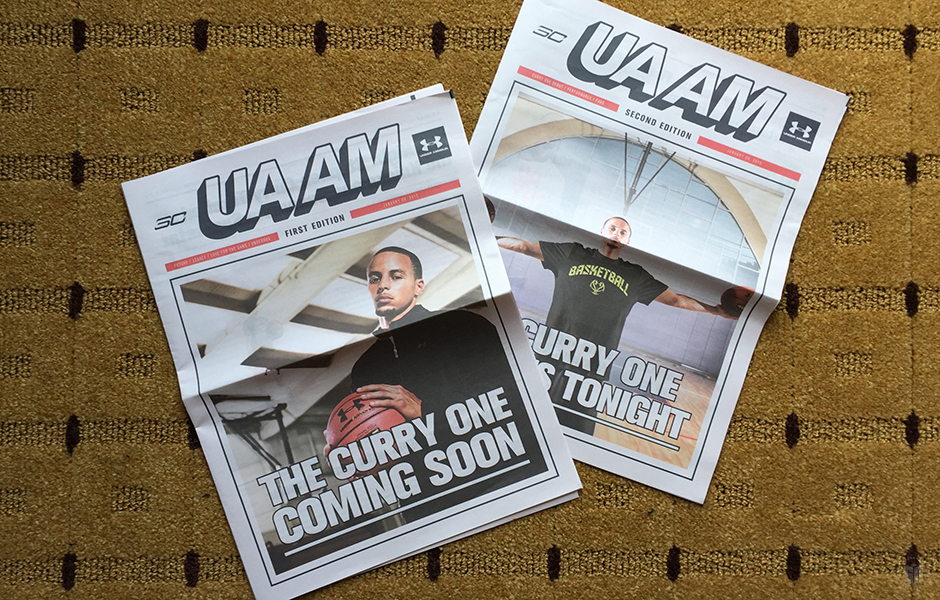 Nobody saw Steph coming
Nobody outside of the Curry household believed that Steph would have an MVP season. Don't confuse UA's big offer with some type of astounding vision into the future, because we all believed that Curry would be a consistent All-star level player. Will Curry's sudden stardom give Under Armour the jumpstart like Michael Jordan did for Nike? It certainly upgrades the brand perception, but before UA goes off offering big contracts, they'll need to pay Curry off first. Big time.