597642
15 Incredible Designs You Can Build With The NIKEiD Kobe 10 Elite
The Nike Kobe 10 Elite is now available on NIKEiD with too many options to count. Sure, there isn't a Multi-Color choice just yet, but scrolling through the near infinite possibilities on the customization site can be a little daunting. Luckily we're here to help give you some inspiration in regards to this Kobe 10. Whether it means looking back at the past with some creations based on the Mamba's finest footwear selections, or pinching pennies by creating almost identical HTM aesthetics, we took the Kobe 10 Elite and outfitted it with 15 designs to help inspire your journey through NIKEiD's latest model. Let us know which is your favorite and head over to the customization site today to start creating your own.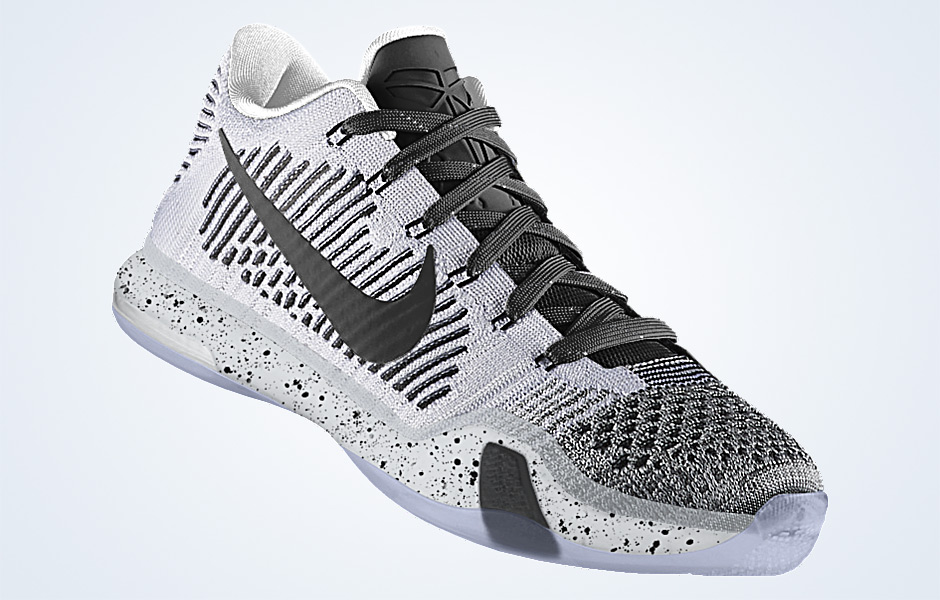 "HTM"
You can create a near-replica of the HTM x Nike Kobe 10 Elite that released exclusively in Milan a few months back. Save your money, fellas.


"Snakepool"
An oft-forgotten colorway of the Kobe fame is this all-yellow pair dubbed "Snakepool", inspired by a series of Nike commercials with the Jack-Ass crew.



"UNDFTD"
Orange, alligator olive, and black come together to form a mix of UNDFTD-like colorways. The gum sole adds to the rugged effect.



"Mamba Moment"
Nike commemorate Kobe Bryant's incredible scoring feat with a NIKEiD-exclusive color option called "Mamba Moment". We revived the purple, green, and grey hue and punched it up with a metallic gold Swoosh.



"2010 All-Star"
Kobe Bryant's All-Star selections in 2010 can be remembered by his all-crimson shoes. Although these don't have a reflective effect like that Kobe V did, this newly-built colorway still reminds us of that classic release.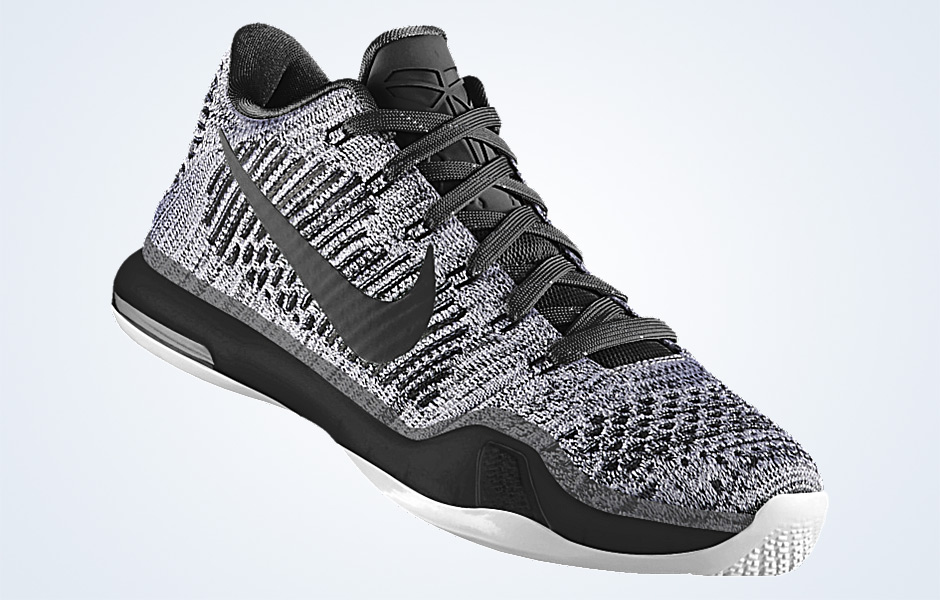 "Oreo"
This simple colorway of the Flyknit Racer works perfectly on the Kobe 10 Elite, or any Flyknit shoe.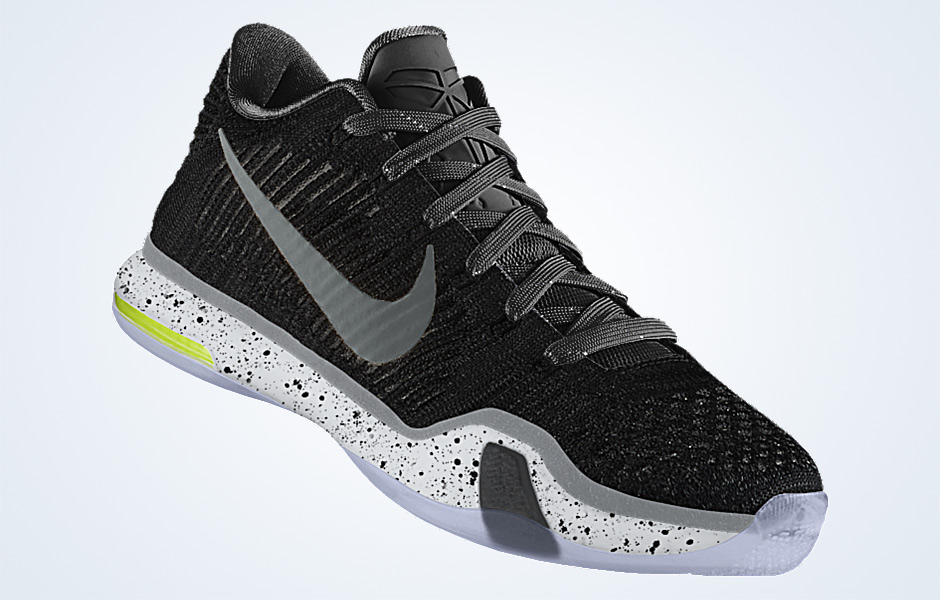 "HTM"
Again, save your money! Build a nearly identical pair of the HTMs for a fraction of the cost.
"Beethoven"
Arguably one of the best Nike Kobe GR colorway of all-time is a perfect match for the Flyknit-based Kobe 10.
"Barcelona"
Kobe Bryant's favorite FC club appears yet again. Originally appearing on the Kobe VI model, this patriotic mix of blue, deep red, and yellow represents the club's signature colors down to a tee.
"Hollywood Nights"
The black-based alternate jerseys that the Lakers bring out from time to time gets some love on the Kobe 10 Elite.
"Bruce Lee"
This famed Kobe V colorway inspired by Bruce Lee's films is a perfect fit for every Kobe model.
"81 Points"
Remember that night when Kobe Bryant sent the Raptors back to extinction with a ridiculous 81-point performance?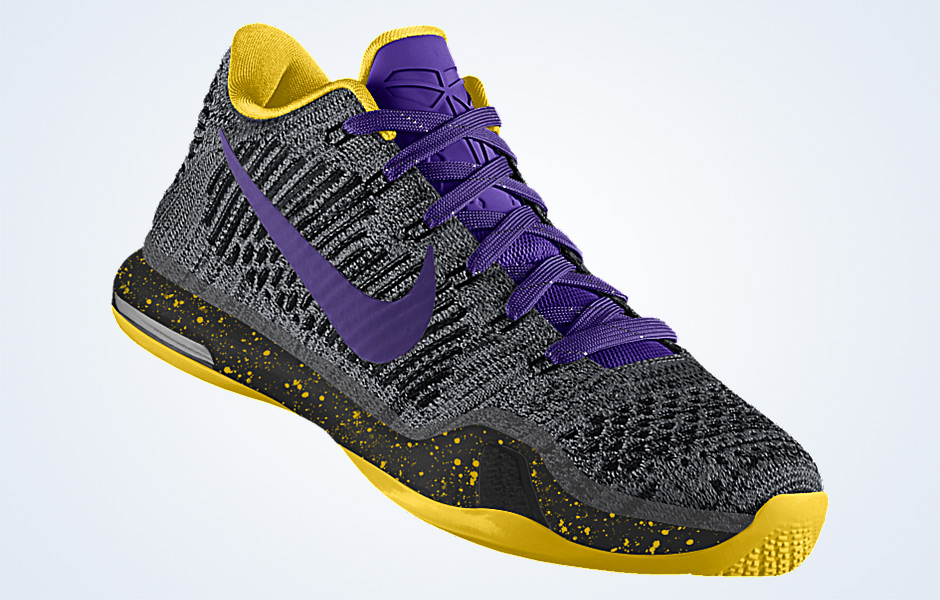 "Away"
This "Away" PE has been on Kobe's feet consistently since the Kobe 8 model. Nike doesn't need to release a colorway like this because you can build it on your own.
"USA"
No Kobe signature shoe is complete without a USA colorway. Nike just dropped a pair recently, but the Elite version tones things down with a solid blue Flyknit upper.
"Sneaker News"
Our signature colors of light blue and white match well with the Kobe 10 Elite, don't you think?