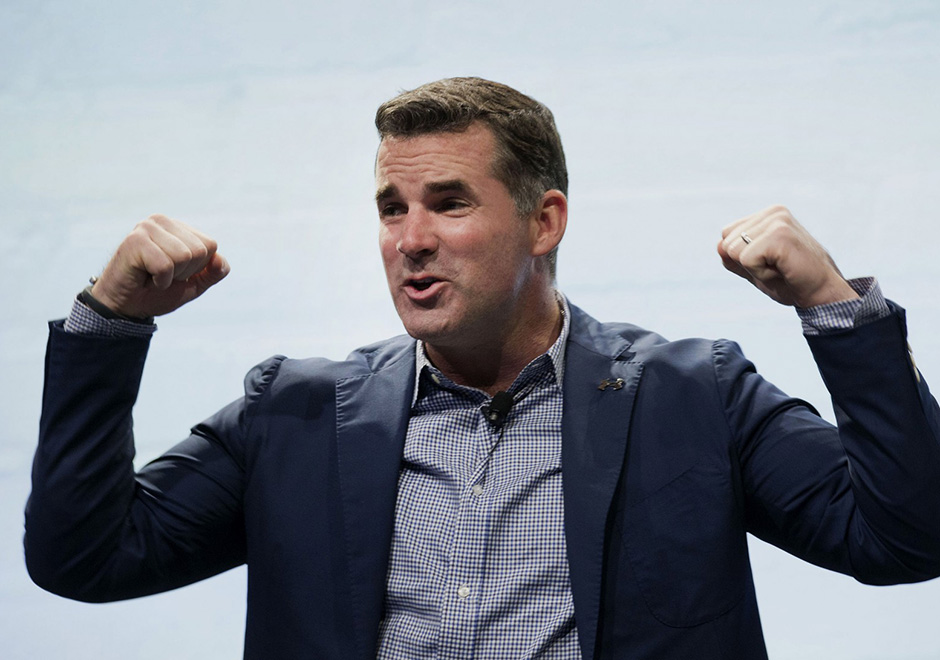 Under Armour CEO Kevin Plank has been having a rough go of it lately after praising President Donald Trump despite the administration's month plagued with controversy, staff firings, and a since-revoked ban on immigration focused on a number of Muslim countries. Now he's clarifying his statement and Under Armour's core values in a full-page ad in the Baltimore Sun released earlier today.
The controversy started last week when Plank said despite all of the Trump Administration's current drama, Trump is "A real asset for the country", in an interview with CNBC's Fast Money Halftime Report. You can read the full story here. Then he sat back and watched as a number of his own athletes like Steph Curry, The Rock, and Misty Copeland publicly disagreed with him.
Under Armour's own biggest asset, Steph Curry didn't mince his words, as he responded to Plank's comments with a simple yet effective Ether of his own, saying, "I agree with that description if you remove the 'et' from asset." Get it? Steph Curry was calling Donald Trump an ass.
In the letter, Plank states that his 'choice of words that did not accurately reflect my intent' and that Under Armour stands for opportunity, equal rights, and job creation. You can read the entire open letter via the Baltimore Sun.