723051
Epic Off-The-Court Photos Of The 1992 NBA Dream Team
This post contains references to products from one or more of our advertisers. We may receive compensation when you click on links to those products. The opinions and information provided on this site are original editorial content of Sneaker News.
It's been exactly 25 years since the iconic Dream Team took home the Gold Medal in the 1992 Barcelona Summer Olympics. The team is considered by many to be the greatest basketball roster ever assembled with some of the best NBA players from the 1980s and 1990s were finally allowed to lace up their sneakers and compete in the Olympics after a rule change granted professional athletes permission to compete in the international games. In honor of the occasion, a number of media outlets are unearthing some rare off-the-court photos of the Dream Team with a look into how exactly the squad got down in Barcelona, Spain so many years ago.
Whether it was David Robinson playing the saxophone or the crew engaging in some laughs in the locker room before blowing out opponents by an average of 40 points per game, these snapshots are definitely worthy of a second look. Of course, you can see what each player was wearing during the '92 games thanks to an insane auction that featured the rosters' game-worn pairs complete with authentic autographs including Michael Jordan's Air Jordan 7 Olympic. Check out some of the collected photos below and stay tuned for more of the latest updates right here on Sneaker News.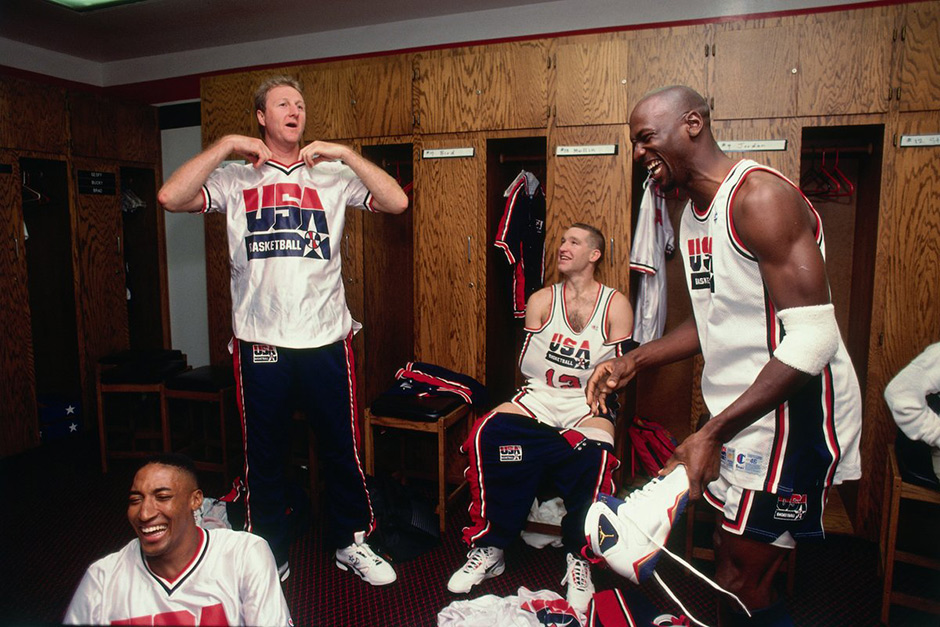 Photos: USA Basketball/ SLAM/ Sports Illustrated/ NBA
Recent Stories