728715
Did adidas Release A TMAC1 "ABCD Camp" In Asia?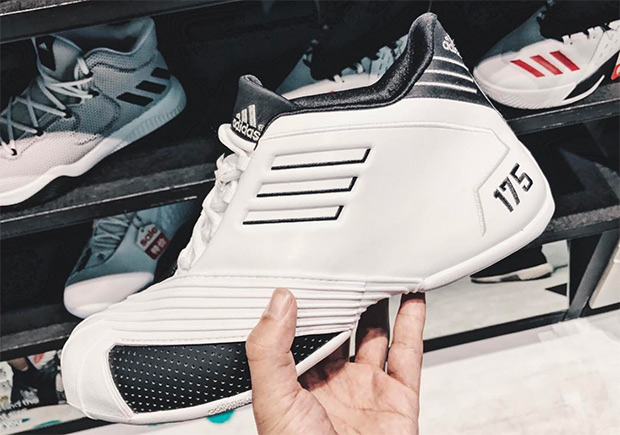 adidas Hoops celebrated Tracy McGrady's induction into the Hall Of Fame with an impressive "175 to 1" campaign, which told the story of T-Mac being the last invitee to the adidas ABCD Camp in 1996. A set of custom shoes were part of the festivities, but it appears that an adidas TMAC1 "175" edition appeared in China months ago. Back in July, Instagram user weocia posted a a photo of the TMAC1 with the "175" on the heel in a white/black colorway.
Tracy McGrady's signature shoe line was among the most popular during its production as players like LeBron James wore them during his SVSM days. The TMAC 1 debuted in 2002, not longer after the superstar signed a lifetime contract with adidas. The signature line stopped after six models as injuries began to wear him down.