789518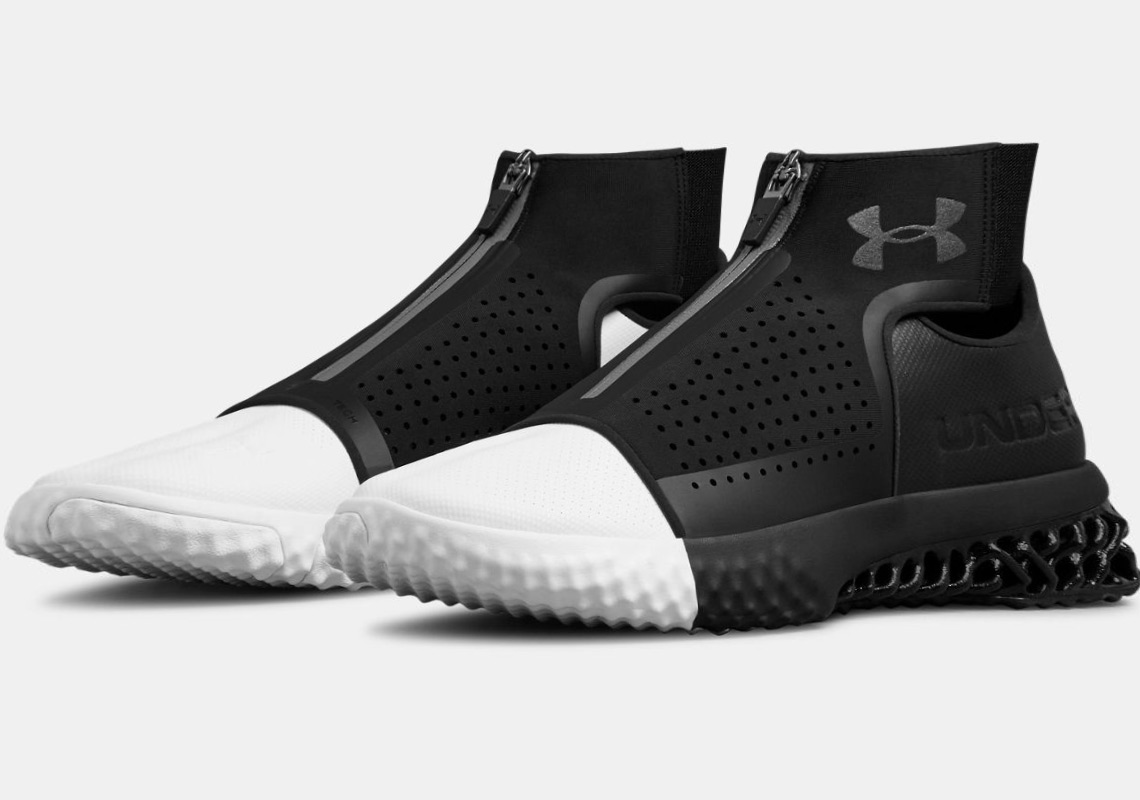 UA Releases The 3-D Printed Architech To Celebrate Ray Lewis' HOF Induction
This post contains references to products from one or more of our advertisers. We may receive compensation when you click on links to those products. The opinions and information provided on this site are original editorial content of Sneaker News.
When discussing the pantheon of NFL linebackers, one would be remiss to not mention the centerpiece of two Super Bowl-winning Baltimore Ravens defenses very early on in the conversation. Of course, we are referring to the former Miami Hurricane and soon-to-be National Football League Hall of Famer, Ray Lewis. During his seventeen years with the Ravens, Lewis amassed a laundry list of achievements that includes two AP Defensive Player of the Year Awards as well as Super Bowl MVP honors in 2000. In honor of his legendary career as well as his induction into the Hall of Fame, Baltimore-based sportswear brand Under Armour has honored him with a special version of the 3-D-printed ArchiTech Futurist silhouette.
Having released last May, the ArchiTech silhouette represents a steadily growing trend in the sneaker industry, 3-D printed technology, which has been popularized by adidas. This football trainer's focal point is clearly the latter half of its heel, fully equipped with 3-D technology. Its mid-top construction is completed by a tight compression-like fit and a zip-up enclosure, with a simple black and white color scheme. Nods to Lewis can be seen on the sneaker's insole, with the left donning an "RL" UA logo with a silhouette of Lewis doing his iconic pregame squirrel dance, and the left with the phrase "Few Are Chosen". Grab an official look at the Under Armour ArchiTech "Ray Lewis" below and head over to UnderArmour.com to grab a pair today.
Under Armour ArchiTech
AVAILABLE AT UA
$300
Color: Black/White
Style Code: 3000347-003
Recent Stories